Whether you're a fabric store owner, or intend to use fabrics at home, in office or in public spaces, custom printed fabrics wholesale from Business in Guangzhou opens up limitless choices for you to add more personal touch with over a hundred base fabrics to choose from and the guarantee of impeccable quality thanks to our enriching experiences in printing textiles.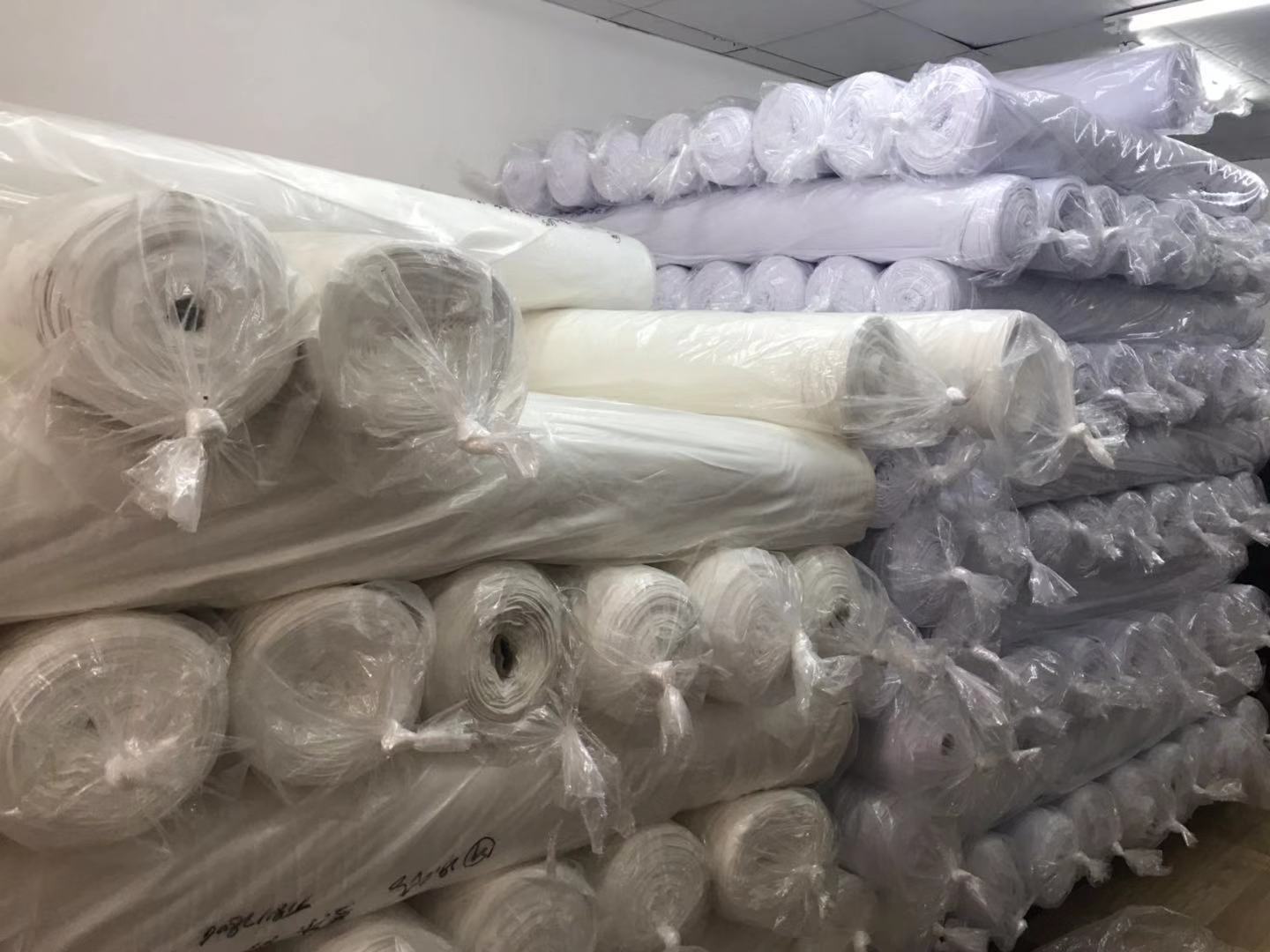 The custom printed fabrics from China are produced by using different printing methods, for example, digital printing and water transfer printing are commonly used for materials like polyester, satin, silk, while rubber printing is more preferred for materials like cotton, linen, jersey, etc, depending on your requirements.
The freedom to create whatever designs you want starts from the unlimited choices of base fabrics for printing. The Business in Guangzhou range includes an extensive range of top quality textiles, many can be ordered at widths like 114cm, 180cm, 200cm, etc. Our range of base fabrics for printing offers every imaginable option, including polyester, linen, spandex, jersey, microfiber, cotton with functions like waterproof, heat protection, adhesive, integrated uv, etc. Whatever function or materials you're looking for, our dedicated textile experts would come up with solutions for you.
Whether you're looking for any kind of printed interior textiles like for curtains, table cloth, partitions or fabrics for dresses, our range not only offers you endless fabric design, it also provides you freedom to incorporate your design into your daily wear or interior design. What designs would you like us to produce for you? If you would like further information we recommend contacting our sales representatives via service@business-in-guangzhou.com for ideas and examples.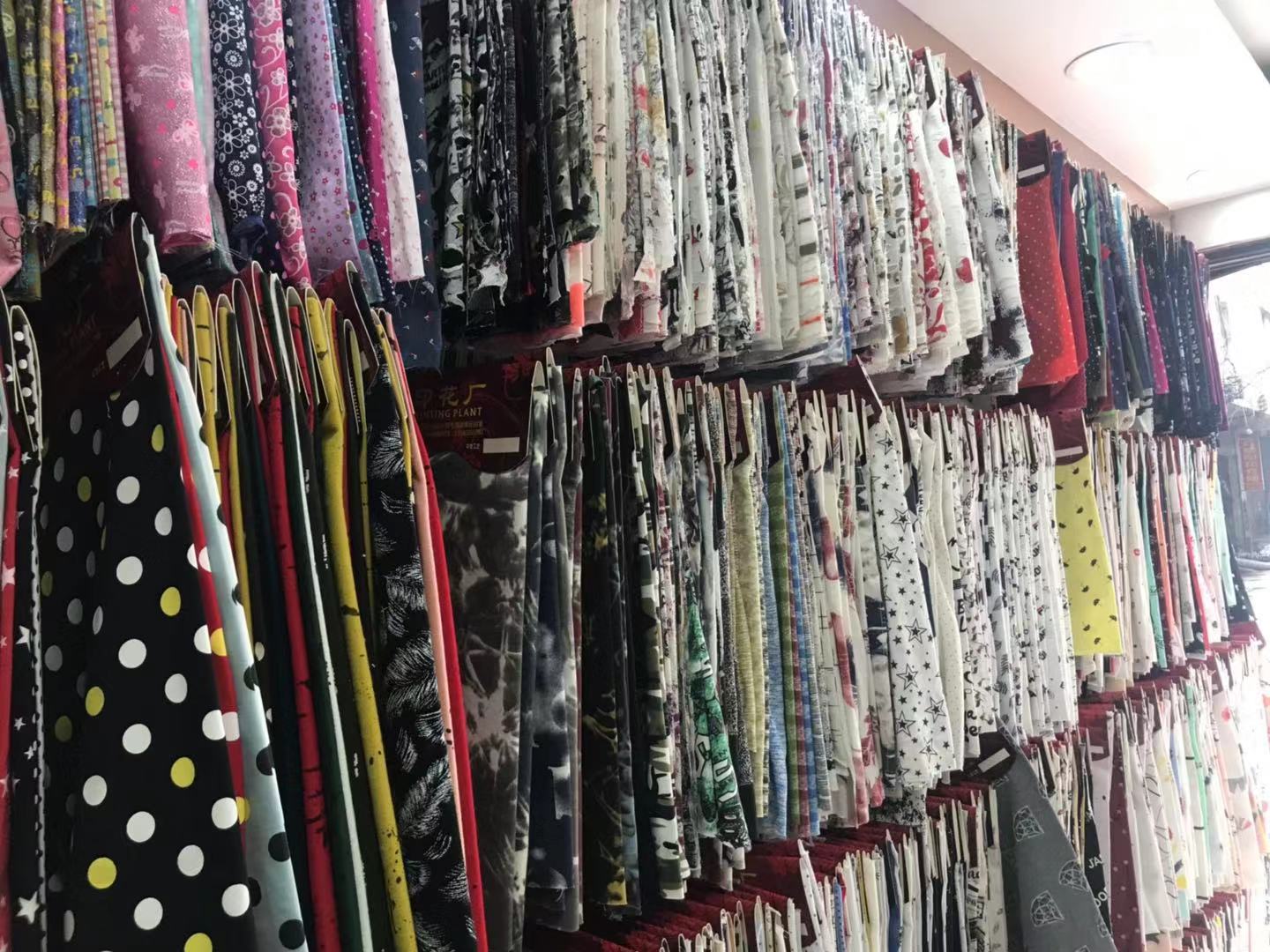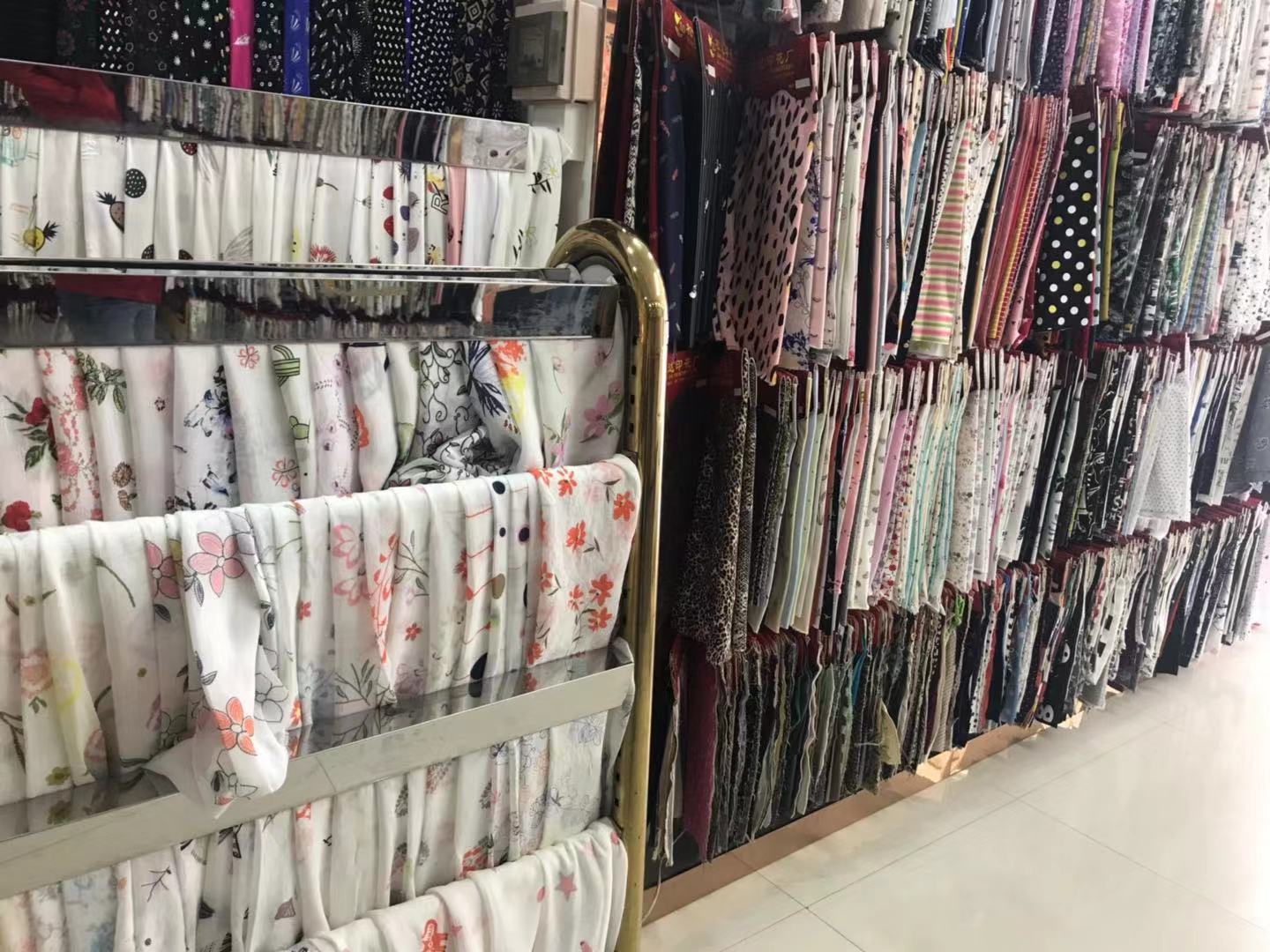 Whatever design you're looking for, we can virtually incorporate your idea into the custom fabric design thanks to our expertise and expansive range of top quality base fabrics. And of course, you can rely on the amazing printing quality and quality wholesale printed fabrics from Business in Guangzhou.
It's simply a breeze to create your own custom printed fabric by the yard with these easy steps.
4 easy step to print custom fabric
1. Send us your design
Email us your digital design.
2. Choose base fabric
Choose base fabric to print the designs on.
3. Print the first sample
We'll arrange the first sample, ship to you for confirmation and send you the quote per meter, once your confirm everything we'll start mass production.
4. Mass production and shipping
We'll print the fabric and deliver to you on agreed date.
Tips for digital printing fabric

MOQ
Our minimum order quantity for digital printing fabric is 100 meters.
Sample Fee
For first time buyer, we charge a sample fee of $50 to make the first 1 meter sample. The sample fee is refundable if the order quantity reaches 500 meters.
Printing Quality
To achieve the best possible printing quality, professionally produced design in high resolution is a must.
Data Resolution
Your design should be repeatable or reproducible, from the latest versions of Photoshop or Illustrator. The data resolution should be at least 150 dpi with color mode of RGB or CMYK. If your design includes logos or letters, please make sure they're in vector data(paths) or provide us fonts.
Seam Allowance
Let us know how much fabrics you want to leave from the top, bottom and both sides of the fabric.
Delivery Time
Delivery time is usually within a week after approving the first sample and receiving payment.
Shipping
We can ship both by air or by sea based on your choice. Usually it's suggested to ship by sea as it would cost an arm and a leg shipping by air since shippers like DHL, FEDEX, UPS would charge by volume.