The bilingual Canton Fairs held in Guangzhou separately in April and October open a great door for businessmen around the world to gather together and explore more opportunities. If you've never been to Canton Fair before and are planning to attend the Fair, here are some tips to make clear what you have to prepare before the Fair and in the Fair.
Preparation for the Canton Fair
1. A valid China visa and letter of invitation from a company or any institution in China. Also, register and apply on the official website of Canton Fair: cantonfair.org.cn.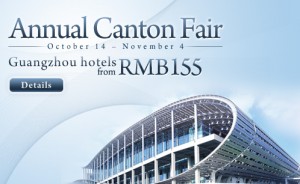 2. Book hotels, and check about the transportation to Pazhou complex.
3. Learn a few basic Chinese daily sentences such as "Ni hao"(Hello), "Xie xie"(Thank you), "Zaijian"(See you).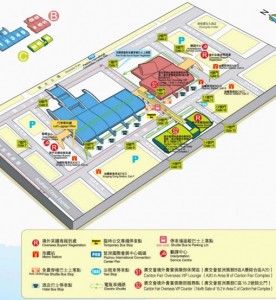 4. Check which phase of Canton Fair covers your product categories, and acquaint with the map of Pazhou Complex.
5. Check the booth numbers of the suppliers you wish to visit. The booth numbers are accessible on the official website of Canton Fair.
6. Arrange meeting times with the suppliers ahead of time if you are interested.
7. Bring enough business cards with you in the Fair. Sometimes buyers and exhibitors exchange business cards for further contact after the Fair because there are too many people.
Attending the Fair
1. Wear comfortable clothes and shoes since the Complex is very large and it will take a long time to walk around.
2. Check the potential supplier you are interested in is a company, factory, agent or broker.
3. Find out the location of the factory and visit it if there is enough time.
4. Check quotation of the products. Special attention should be paid to the following aspects such as packaging, shipping, payment terms, etc.
5. Know more about the potential suppliers such as their export license, target customers, production lines, how much do they outsource the manufacturing process to others?
6. Bring a small rolling suitcase to carry brochures you are interested in.
7. Keep organized and keep record of all the suppliers you meet and their products or service.
8. Beat the rush and leave the Complex before 5PM. The traffic jam in Guangzhou is terribly heavy here, and if you leave at the time the Fair ends, there would be lots of people, which can really be a terrible experience.
9. Hiring a Guangzhou  interpreter is not necessary since most of the people in the Fair can speak English, but if you want to communicate well, a local interpreter with a good knowledge of Chinese business culture and business practice is definitely a great assistant.
Article Source: http://EzineArticles.com/7056135