Guangzhou is two-faced. Chaotic Guangzhou wholesale markets with lively atmosphere sprawl along every corner, towering skyscrapers line along Tianhe CBD while lying underground of the commercial center you can find the civilization of Nanyue kingdom that traces back to 2000 years ago, and tucked away from the chaotic markets are some serene hidden gems like Shamian island, lychee bay scenic areas, etc.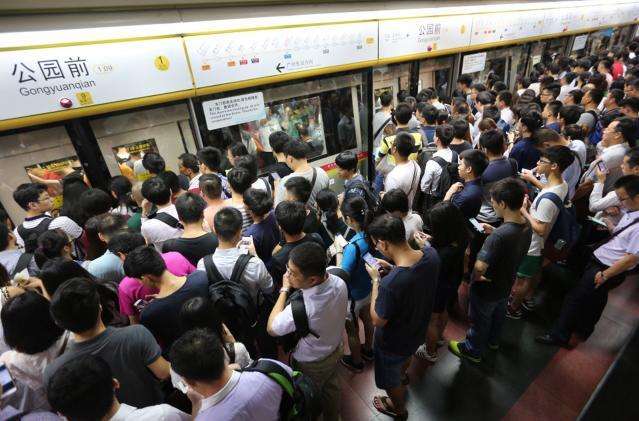 The city has too much to offer, and the top two most mind-blowing parts for me are Guangzhou metro at peak hours and Guangzhou clothes wholesale markets at peak season. You can't imagine how busy they are! Look.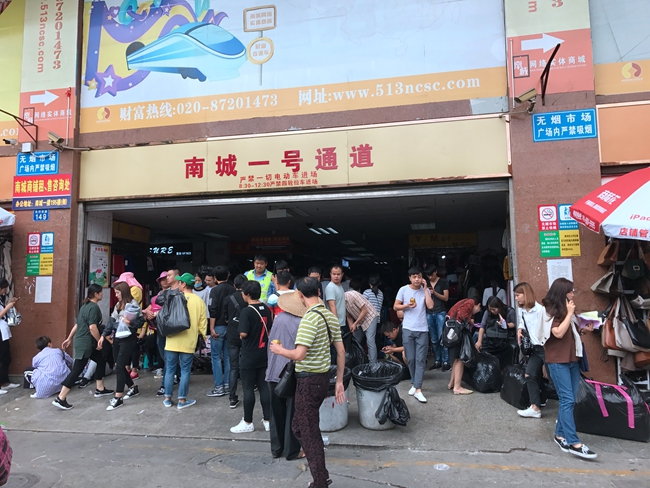 What a mess at the exit of Nancheng clothes market in Shahe.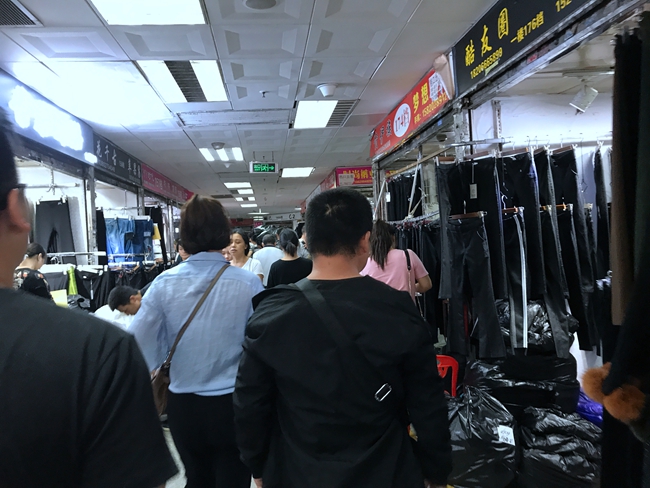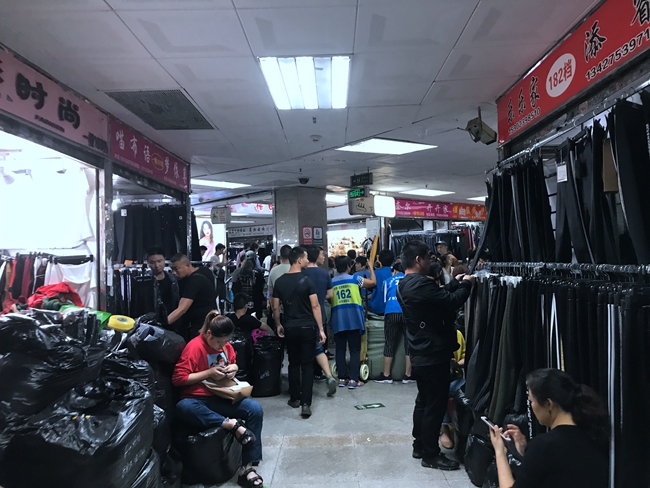 Heavy traffic at the entrance. Can't even walk.
I was scared from entering the clothes market after so many time of getting stuck. If you are brave enough don't miss out on the second or third floors, you might probably move about 50 meters in 20 minutes supposed you wouldn't push for a way out.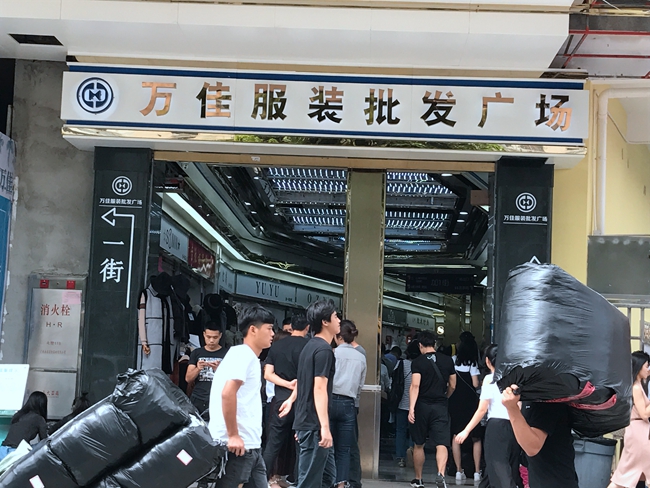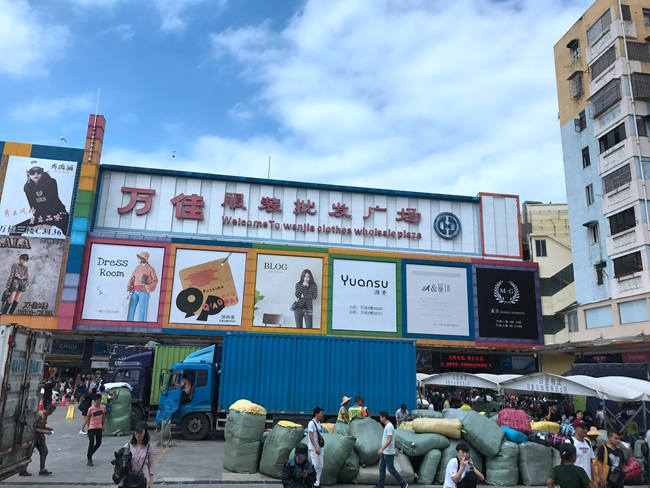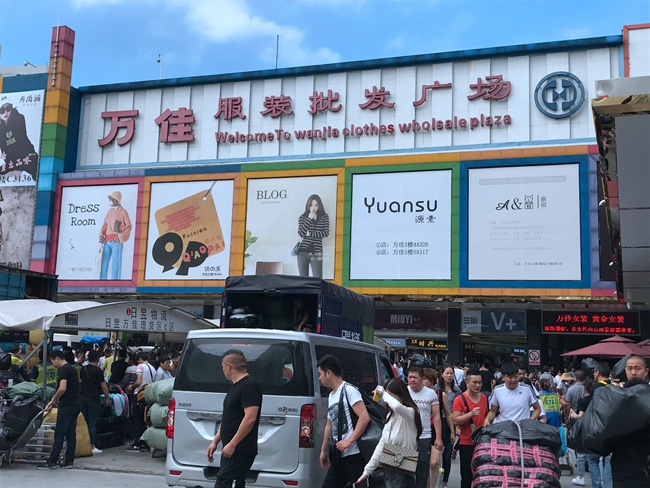 In the neighboring market Wanjia clothes wholesale plaza, the entrance is also flooded with crowds, trolley fully loaded with clothes packed in big black plastic bags, cars, etc.
It's the same with clothes wholesale markets in Guangzhou railway station: fully loaded with people, goods and vehicles.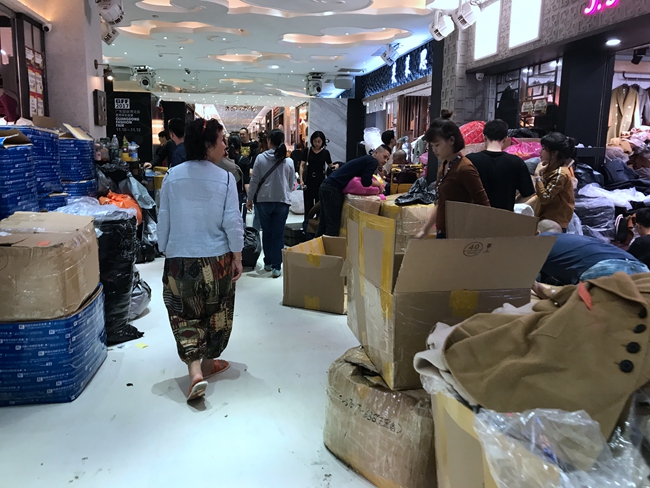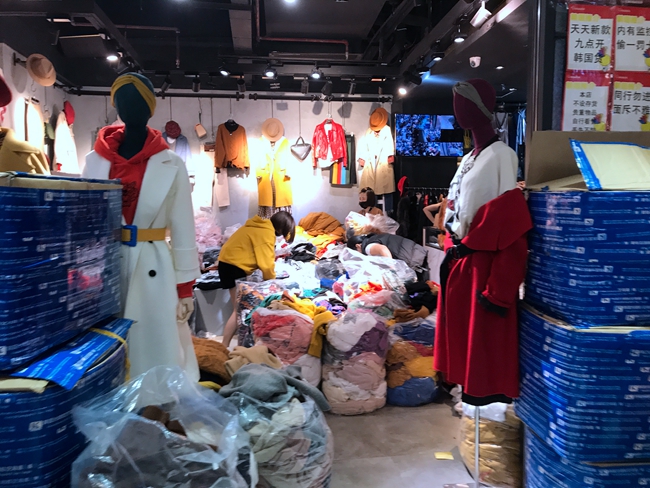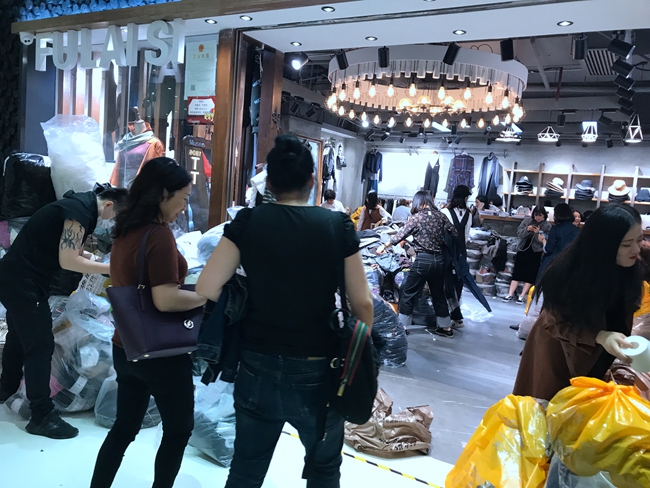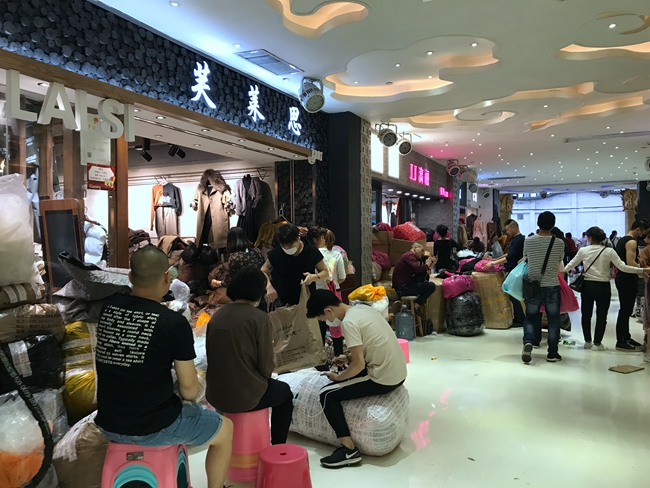 Inside Kapok Intl Fashion City, clothes packed in big plastic bags were either piling high at the store front or spreading around.
Are you looking to buy wholesale clothes from China or looking for a China clothes manufacturer for your fashion demands? Comment below and our dedicated clothes consultant will get in touch with you.