Attending the biannual China Import and Export Fair can either bring about business opportunities or it's completely a disaster wasting time and money. Still, it's the playground especially for the newbies coming to China for the first time, expecting to dig gold in the "gold mine".
Is Canton Fair really a gold mine for locating the best suppliers and cutting edge products? Here are some pitfalls for attending Canton Fair from our experience.
Exorbitant costs.
*Transportation cost. Flight ticket is usually two or three times more than normal time. Expect to pay a much more expensive fixed price for taxi as most would be unwilling to turn on the meter or can't get taxi at all due to the large volume of visitors and heavy traffic.
*Accommodation cost. Room rates for hotels also increase dramatically especially those in the city center. Expect to pay two or three times extra than normal time or stay in the outskirt and it would take at least 1.5 hours not including heavy traffic, which Guangzhou is notorious for.
*Higher cost for visiting factories. Most visitors would arrange factory visits after Canton Fair, however, most factories are located quite out of town. Expect to take taxi or rent a car to go there as most factories wouldn't provide picking up due to the high volume of visitors.
*Interpreter cost. In case you might need an interpreter, it's better to know ahead that apart from paying daily fee for interpreting service, you have to pay about $70 per day for the badge to register for your Chinese interpreter. A client coming to source China jewelry manufacturer found a Chinese interpreter outside Pazhou Complex, only to find that he had to pay about $70 per day for Chinese badge into Canton Fair complex when applying for his interpreter.
PS: Canton Fair is free to enter for foreigners, however, Chinese have to pay about $70 everyday for the badge.
Higher prices for products.
Most suppliers are trading companies. Besides, they have to pay for the exhibition fees. The official rate is about $5,000 for a 9㎡ booth for five days, however, most exhibitors without "relationship" can't get directly and they have to pay about $11,290 to $22,580 via agents. Let alone other service fees like registering their staff, setting up the booth, etc.
A search on Baidu and you'll find many exhibitors sharing how they lost their money coz of frauds or scamming by some fake agents selling Canton Fair booths.
Bigger MOQ.
Most exhibitors in Canton Fair only accept orders with quite big MOQ. It happened to many of our clients who came to Guangzhou for Canton Fair but ended up staying only half a day in the Fair. Few years ago one of our clients from Sweden came to attend Canton Fair to find China clothes manufacturer, but ended up staying only several hours in the show because the MOQ of the many suppliers she asked was 500 pieces or even 1000 pieces and with strict requirements on sizes, colors, etc.
Diversification
How can you keep competitiveness while your competitors are also sourcing from Canton Fair? How many chances are there you would source the same latest products? Do you think you can get better prices?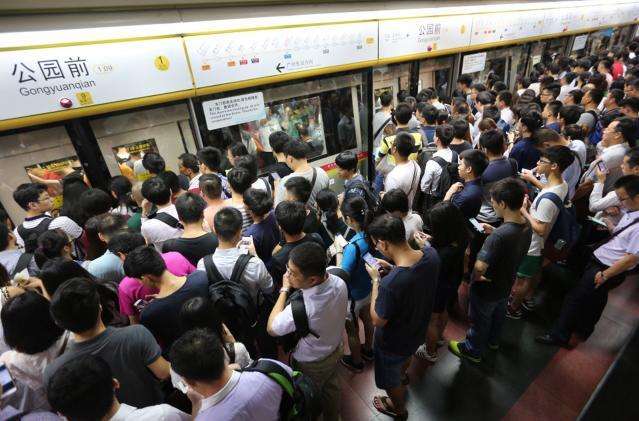 5. Crowds
Guangzhou is already very populated/crowded/polluted in normal time. During Canton Fair, the city is a mess.