Guangzhou has long shed its fame for supplying bargain clothes from China at insanely low price in the city's expansive clothes wholesale markets and street vendors. For those style savvy with an eye for fashion yet with tiny budget or those who are looking to share a slice in the pie by importing wholesale clothing from China clothes manufacturers, there's a wholesale clothing stocks market in Guangzhou you shouldn't miss: Changgang Clothing Stock Market area(昌岗尾货批发市场).
If you do your homework or frequented Guangzhou clothes markets a lot, the names Baima, Huimei, Shisanhang, Shahe are much familiar to the public. Each market has its own targeted customers. In terms of price, it's widely acknowledged that Shahe clothes markets outdo most competitors. However, sometimes the best deals are found in the less known Changgang Clothes Markets a bit tucked away from the hustle and bustle of the city center.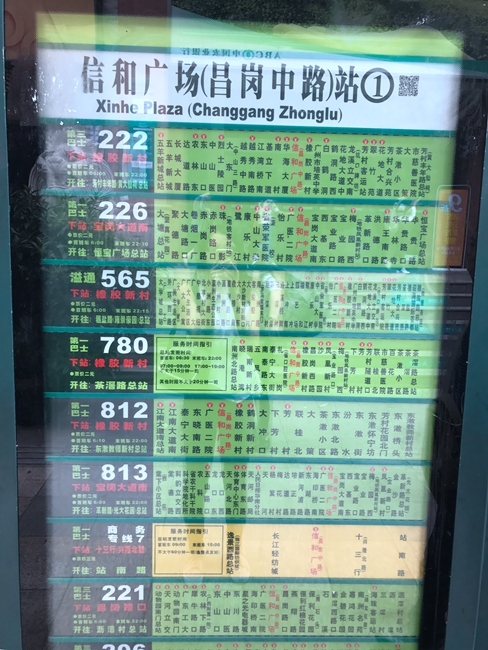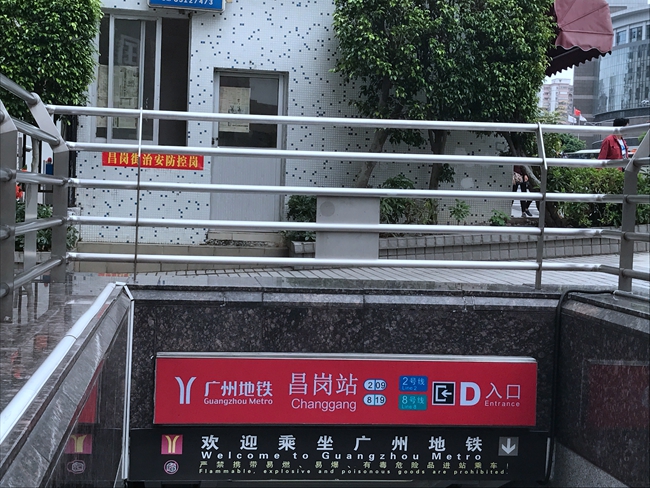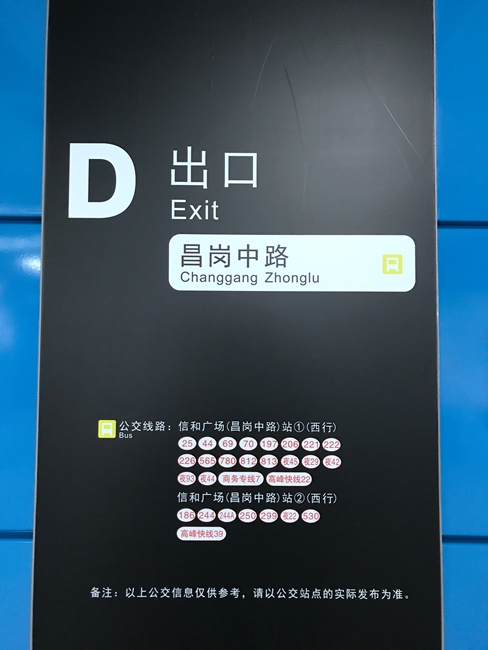 Best approached from Exit D of Changguang subway station, line 2/8, walk straight for about 50 minutes and turn right at the first alley, keep walking and you'll arrive at Changgang Clothes Stock Markets.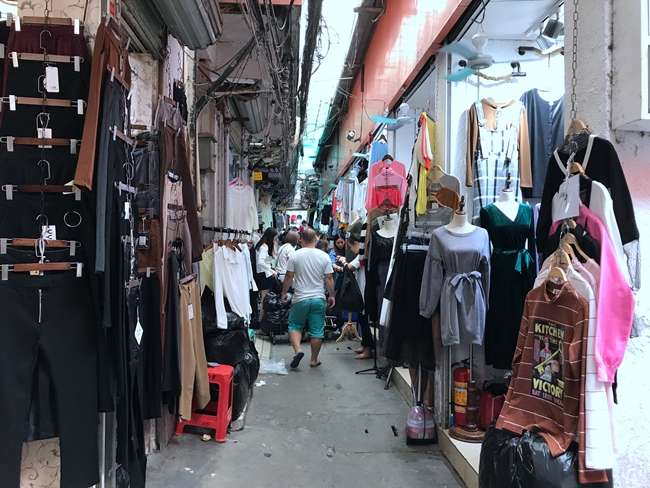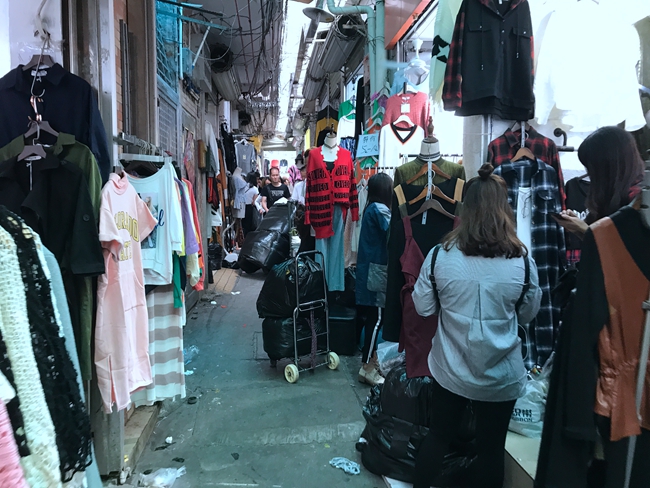 It's packed full of tiny shops with all kinds of cheap apparel from China. Crowds are flooding into the clothes wholesale market and you can spot lots of business people with small trucks fully loaded of clothes or carrying large black bags with their best hunts.
The best bargains are usually to be found outside or in the narrow alleyways or on the storefronts. Twisting around the narrow alleys I was amazed at how cheap these clothes can be regardless of the quality.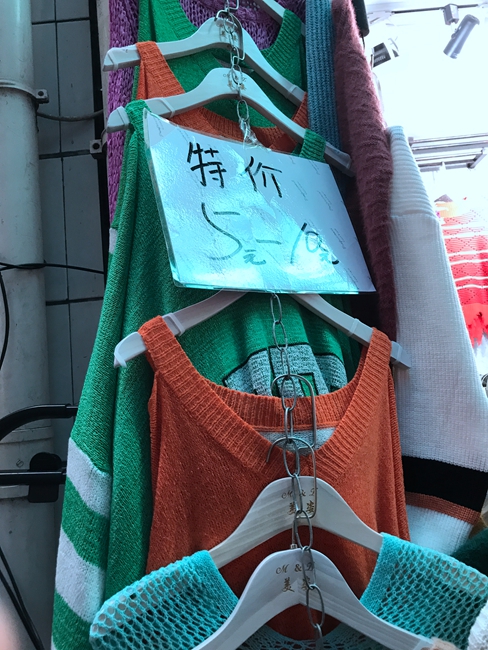 Clothes on sale at a store front at $0.85-$1.5.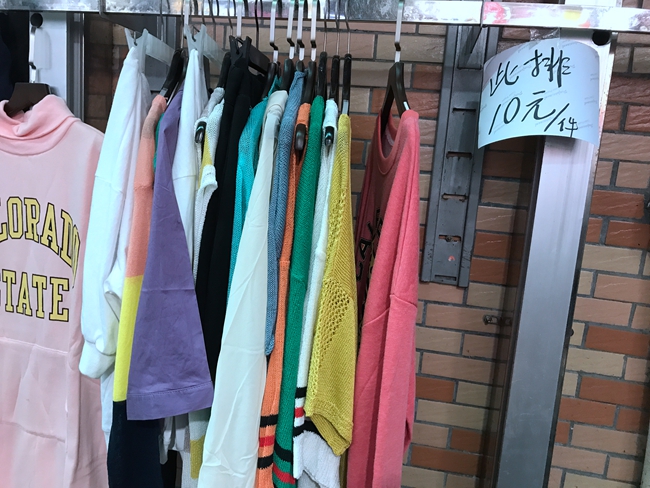 All the clothes on sale in the row were at $1.5.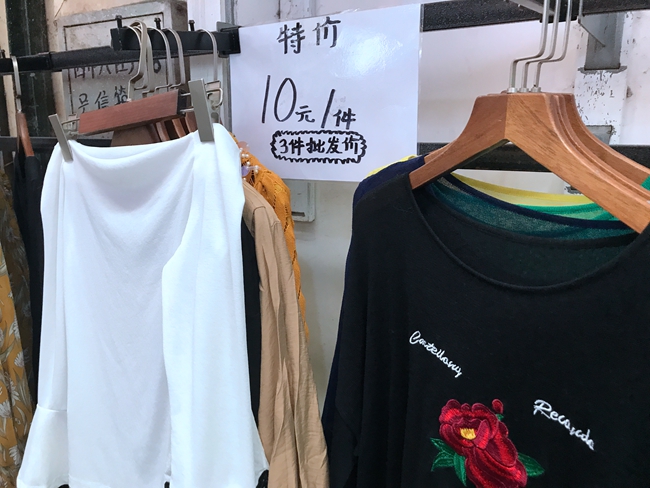 For these clothes, you can get wholesale price of $1.5 per piece as long as you buy more than 3 pieces.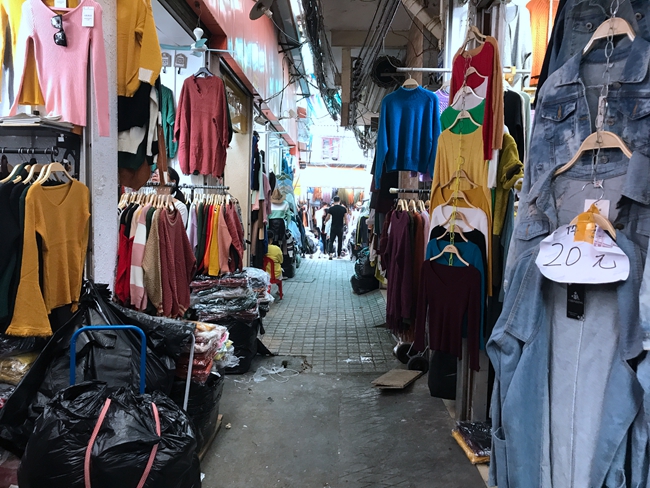 These jackets cost only $3 per piece.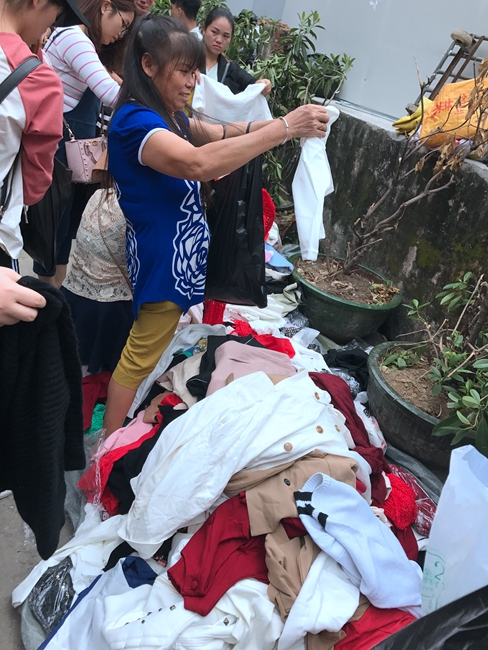 Outside the market in a small valley, a crowd of women were snapping up the clothes that cost only $1.5 per piece.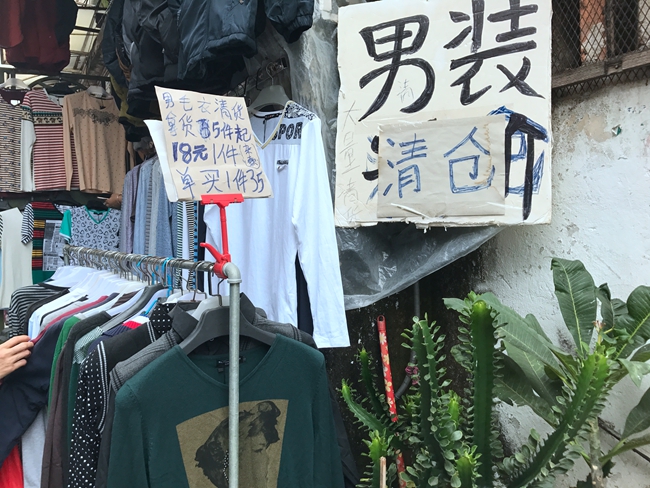 Cotton T-shirts for men were on sale at $2.5 per piece. MOQ was 5 pieces and retail price was $5.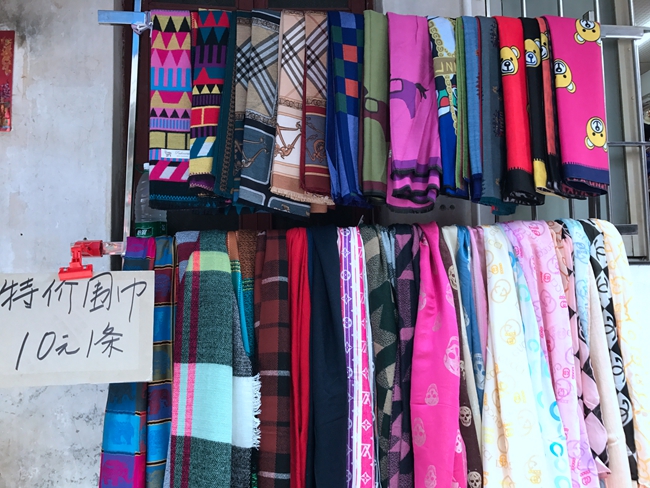 Scarves were also aplenty and most cost only $1.4 per piece.
Even though Changgang clothes stock market has none of the flash that modern air-conditioned markets have, what does keep is an authentic, local style that visitors can appreciate and a wallet-friendly paradise for fashion hunt.
Tips:
Most of the clothes in Changgang Garment Market are targeted at Asians. Only Asian sizes are available.
You pay for what you get. Don't expect too much in terms of quality, however, sometimes there are some good hunts.
If you're looking for premium quality clothes from China clothes factory, we're your ultimate choice with 15 years of experience manufacturing clothes in China, click here to speak to our dedicated clothes consultant about your manufacturing needs.