Production problem is an inevitable process when importing from China especially if you deal with several Chinese suppliers at the same time or switch to new ones regularly. It could probably be an unacceptable delay in production, a refusal to rework substandard goods or merely a project that comes to a stop without any warning. Knowing some China business practices would help a lot when importing from China. The following are some advices for any Chinese importers who might face such situations.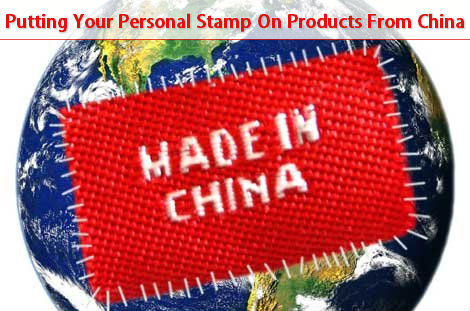 1. Show that you would walk away
It is the common practice in most Chinese factories that they would keep you wait, wait and wait endless if they don't want to make up for the mistakes. To solve this kind of situation, it is recommended to give them the feeling that you are ready to walk away even at the cost of losing your deposit rather than getting products that can't work at all in your market.
The second step to take is try to understand the problems and help the factory by clarifying what you want and have them confirm what they can do with it. Then tell them firmly that it is a limit you won't allow them to break.
2. Have an inspector on site
How do you know the process of the product manufacturing and what's really going on there? Sending somebody such as an inspector or a local agent on site definitely helps a lot. Emails and phone calls to the sales person would only make you frustrated. Face to face business conversations with the manager can help ensure everything goes smoothly.
You need someone to be in the factory to protect your interest. Only a few hours are not enough. It might take several days.
3. Calm down and avoid emotional behaviors
Even though the factory makes some mistakes, don't piss them off as you need their help. Bad manners only worsen the situation. If they stopped halfway in the production process or after some substandard quality was detected, there might be some reasons:
a. Top priority might be given to another customer who placed bigger orders than you or who is better at protecting his interests.
b. They encountered some technical problems that prevent them from carrying out the orders.
c. They think your conditions are unfair, for instance, they are required to pay for air freight when they are only ten days late.
4. Monitor the production progress closely
Monitoring the production progress closely can help eliminate any mistake. If the factory is not going on the right track for a few days, you would be in trouble if you are kept away from knowing the truth.
5. Control quality before shipment
Even though your orders are small, checking the quality before shipment is the ultimate thing to do. If substandard quality problems were found, the factory should propose a way to improve the situation.
6. Stop giving them orders until problems are solved
This sounds common but many importers of Chinese products have no other choices when their customers ask for more products. The importers do not have other factory contacts or do not trust too much on other factories, so they send new Pos to the factory they are arguing with.
In general, some importers would hope to give more chances to the factory and everything would get back to the right track. Probably they would get really upset when the same mistakes come up again. This way is too late.
Simple Tips to Avoid Product Problems in the Future
Don't give too large orders to the first-time supplier. It is better to increase the order slowly depending on the quality of the production.
Set up a clear quality standard with the factory.
Follow closely with the production and quality inspection.
Keep some of the payment until the quality of the products are checked.
Find a back-up factory if you can't afford to cancel orders.