With a local buying agent on your side seems to be much more helpful, however, not everyone needs a buying agent in China, especially if you fit into these categories.
1.  You have a very tight budget and saving costs is your first concern.
Most of the buying agents in China, be it Chinese buying agents or buying agents by foreigners in China, they only increase your price with service fee. However, things could work out much more smoothly if they stand on your side.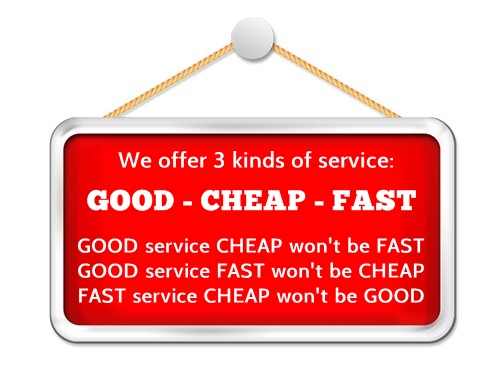 2. You believe you're very capable of handling all the trivial things even you are not in China. You'll stay in China for the work or travel frequently to China.
3. You know Chinese business practice and Chinese culture very well.
4. You already have reliable, honest suppliers. Suppliers who will not cheat you on the quality of the goods, delivery time, etc. Some of the suppliers in China would usually say yes to everything before placing the order. After you pay then maybe they can't do most of the things and they will ask you to choose other models or make other changes.
5.  You don't trust your buying agent. China sourcing agent is a bridge between Chinese suppliers and clients. The first and foremost important is to find someone you feel reliable and comfortable to work with, or else there is no need for it.
Not everyone needs a China buying agent. In case you do not fit the above and need one, we're always happy to help if we share the same values about business.