With a local buying agent on your side seems to be much more helpful while importing from China, however, intermediaries are like a double-edged sword, before going into the deal weighing up the benefits can help you decide whether you need a China sourcing agent or not.
What's China sourcing agent?
China sourcing agent is usually a third party service based in China that you can hire to source products, liaise with suppliers, perform quality inspection, arrange shipping and logistic, etc. on your behalf. There isn't any standard what exactly a China sourcing agent should do.
Not everyone needs a buying agent in China, especially if you fit into these categories.
1.  With a very tight budget and saving costs is your first concern.
Most of the buying agents in China, be it Chinese buying agents or buying agents by foreigners in China, they tend to increase your price with service fee than dealing directly with manufacturers. However, things could work out much more smoothly if they stand on your side.
That being said, good China sourcing agents can help you filter the best supplier in the abyss of product search, carry out quality inspection, arrange shipping…saving you all the hassles across cultural boundaries.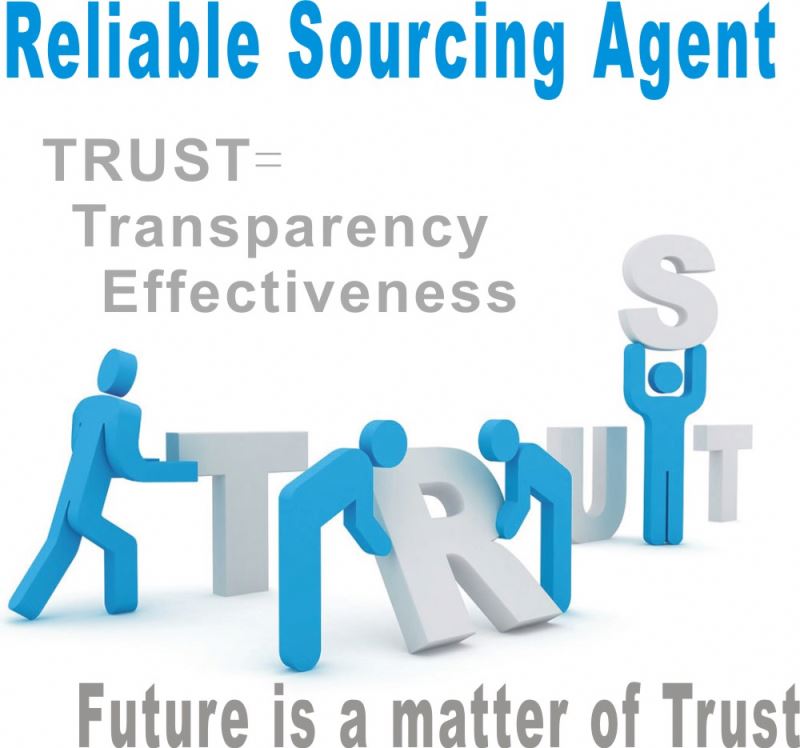 2. Capable of handling all the trivial things on your own.
The abilities to handle everything without the help of sourcing agent is vital.
3. A profound knowledge of Chinese business practice and Chinese culture.
Business practice and culture in China is significantly different from the Western.  It's important to understand the major differences underlying how people in the two cultures think as there's great potential that they tend to misunderstand each other.
4. Working with reliable and honest suppliers.
Suppliers who will not cheat you on the quality of the goods, delivery time, etc. Some of the suppliers in China would usually say yes to everything before placing the order. After you pay then maybe they can't do most of the things and they will ask you to choose other models or make other changes. Buying from China — What You Need to Know about Mr and Ms. Cha Bu Duo
5.  You don't trust your buying agent.
China sourcing agent is a bridge between Chinese suppliers and clients. The first and foremost important is to find someone you feel reliable and comfortable to work with, or you'd better do it on your own. It's just a matter of trial and error.
As a rule of thumb, competing based on low price is still the initiative for many businesses in China and it has lead to illicit competition. To be ahead in the rat race, some dodgy businesses launch products or services at exceptionally low prices. Those who are anxious to get things on the cheap would fall into the trap. Some China sourcing agents offer to source at commission as low as 1% with hidden costs. The average profit margin for retain business is about 80%, 20-30% for wholesale. How can a business survive making 1% of profit margin without clever maneuvering? Unless the clients are ordering truckloads. So use your common sense and don't fall into the trap of low price.
The benefits of sourcing agents
Sourcing new products and suppliers
Audit suppliers
Develop new samples
Inspect quality
Arrange shipping & logistics
Manage Custom declaration & VAT
What to look for in a qualified China sourcing agent?
Sourcing agents  with enriching experience and profound knowledge in the products you're looking for can greatly speed up the sourcing process and saves time in quality inspection. For example, the sourcing of electronics requires more expertise , i.e., what kind of certificates are mandatory for EU, US markets, the materials of the electronics, what kind of manufacturing techniques are used, how to test the gadgets, etc. Another example is fabric, the sourcing agent should know the difference of fabric composition, cotton, polyester, rayon, linen, wool, etc. What kind of fabrics are better for making dresses, pants, jackets, swimsuits, sportswear, what kind of fabrics are for digital printing, screen printing, sublimation, etc.
There's no standard to the kinds of services a China sourcing agent offers. Some offer a one stop shop from the beginning to the finish of importing from China, while others only offer sourcing service, factory audit or quality inspection service.
The revenue modules of sourcing agents vary depending on each other. Mostly commonly used revenue modules are as followed. 
1. Flat Fee
Some China sourcing agents charge a flat fee for the whole project or either a small part like sourcing products, quality inspection, etc. This is widely used in sourcing private label products especially private label clothes that require lots of customization.
2. Commission based
Some agents charge commissions based on your buying amount. The commission based revenue provides more incentives to sourcing agents to focus on large volume orders that require little time to develop.
3. Kickback
To win in the rat race, some doggy sourcing agents charge tiny commissions as low as 1% or free sourcing as you can see in some advertisements, while in the back they take black commissions from suppliers. Stay away from sourcing agents that charge as little as nothing or work for free, you don't know what would be waiting ahead of you, maybe an increase of 20% kickback based on the original prices the suppliers give, or defective items.
Questions to ask a China sourcing agent
Here're a few questions we suggest to ask a China sourcing agent before assessing whether they're the right pick.
Do you have experience with the product? How much do you know about the industry? How many years of experience?
Do you offer a full service package? Can you help with sourcing supplier, prototyping, quality control, labeling and shipping?
Do you source suppliers within your network or from open market places?
What standards do you use to select and asses suppliers?
How do you carry out quality inspection to avoid defective items?
Do you charge from us fixed price or commission? Do you charge commissions from suppliers?