Do you believe that in average a screen printed t-shirt or an embroidered cap is read over 3000 times in its lifetime? According to some surveys, it took about 3 seconds for a message to be read publicly. That's why many iconic brands go with wholesale custom printed t-shirts or other printed promotional items to pass along messages usually for branding purpose.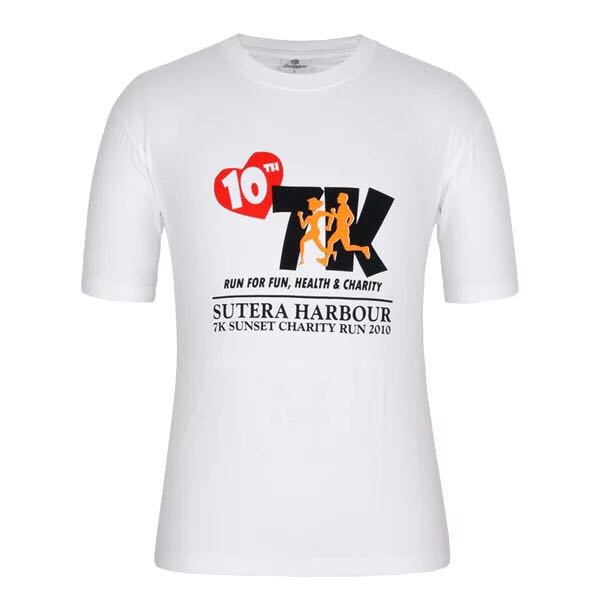 Whether you want to print a company name, school, church or any organization, here at Business in Guangzhou we'll provide you with premium quality screen printing products. Our mission at Business in Guangzhou is to provide top quality screen printing tee-shirts at the most affordable rates, which is also the foundation our company was built on. We're dedicated to making it as funny and easier to print your next collection of custom t-shirts. Whether you're a startup building a clothing brand, a charity organizing a fund-raising event, a band preparing an event merch or a family preparing a reunion, we've got you covered and you have complete control.
Our wholesale custom made t-shirts are crafted from finest materials that our textile experts carefully selected, available in a wide range of materials including polyester, cotton, spandex, etc. We take care of every process from fabric/accessories selection to making patterns, manufacturing, screen printing, etc. Every process is done in house by our skilled textile experts, tailors and workers. Besides, usually we buy many rolls of fabrics and a huge amount of accessories at one time, allowing us to get the lowest prices for raw materials.
Our custom screen printed t-shirts are perfect for businesses, schools, groups and other organizations. There're many benefits to invest in custom printed t-shirts for your group. In addition to push the name, slogan of your business, school or organization into public eyes at the lowest costs, silk screen printed t-shirts create a stronger sense of belonging and help your group feel more attached. Wearing custom t-shirts can help adults keep track of their kids when they're out on trips, organizers keep track of the attendees while organizing events or outdoor activities.
Our screen printing t-shirts are also very popular among fundraising event organizers. These screen printed t-shirts come with wallet friendly price tags that make them perfect fundraisers for your school, church or other charities. With the unbeatable low prices we provide, it's easy to bump up a few dollars as profits. These China custom t-shirts for charity run also get everyone involved in the good cause and feel connected. A perfect mix of quality and price makes these custom screen printed t-shirts a second to none choice.