The biggest problem faced by international buyers when buying clothes from China is size, especially for markets targeted at Middle East, America, Europe, etc. As is known, Chinese are shorter and smaller when compared with people from those regions as mentioned above. If you are buying wholesale clothes from China suppliers, it is vital to confirm the sizes so as to ensure what you buy do not fit in your country.
How to solve size and logo problems when buying clothes from China?
Size
If you are buying clothes from China clothing wholesale stores, the biggest advantage is you can get the stock clothes at very competitive price, much cheaper than OEM orders. For instance, a kid's jacket might cost about 30 rmb in the stock market for stock clearance, but if you are placing OEM orders, it might cost you about 60 rmb.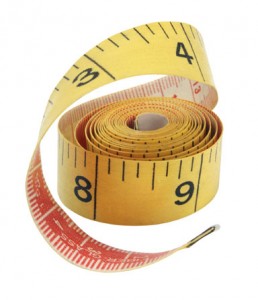 The biggest disadvantage is size, color and quantity. Usually, the in-stock clothes are not complete in sizes, colors and quantities. For example, for one design of girls' coat, the total stock quantity is 849 pieces, there might be 198 pieces for age 4-6, 285 pieces for age 8-10, 217 pieces for age 11-12, etc. And they also have five colors, white, black, pink, yellow, orange, the quantities for the same age, different colors are also not the same. Besides, some sneaky suppliers even put few pieces with minor defeats inside. You must take all of them so as to enjoy the discount.
In a word, if you are buying from the stocks markets, it is better to confirm first. Usually, sizes for people in China are one or two sizes smaller than UK size.
Logo
If you are buying clothes for your brand and you wish to put everything of your brand into the clothes including logo, water mark, tag, etc. then Guangzhou clothes stock markets are not the right option. But here is a simple way to solve the problem: you can have your tags made already, and then ask the China wholesale clothing suppliers to put on your tags. Some China clothes manufacturers might be willing to help you with it even at a small quantity, while others might demand a bigger MOQ.
OEM Orders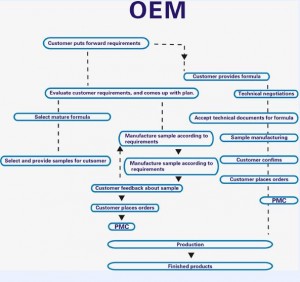 Placing OEM orders directly with OEM clothing factory in China is the best way to avoid problems related to size and logo. For OEM clothes orders you can customize design, choose fabric, color, size specification, print/embroid your logo, customize the tags, etc. However, most China garment suppliers in trade fairs or alibaba usually come with a very big MOQ like 500-1,000 pieces per design, making it hard for startups or small companies. To bridge the gap and help more businesses minimize the risk in the first stage of product test, our MOQ is usually kept at 100 pieces per design as it is based on the MOQ of fabric. A rule of thumb, the common practice for buying fabric in China is one roll, usually about 100 meters or even more.
Looking for custom made clothes manufacturing in China? Comment below or send us an email, our dedicated clothes consultant will get back to you as soon as possible.