One of Guangzhou's most visually appealing markets, Lingnan flower market overflows with beautiful arrays of flowers every day. Frequented by local residents and tourists alike, a visit to Lingnan flower market is absolutely a wonderful explosion of color and life.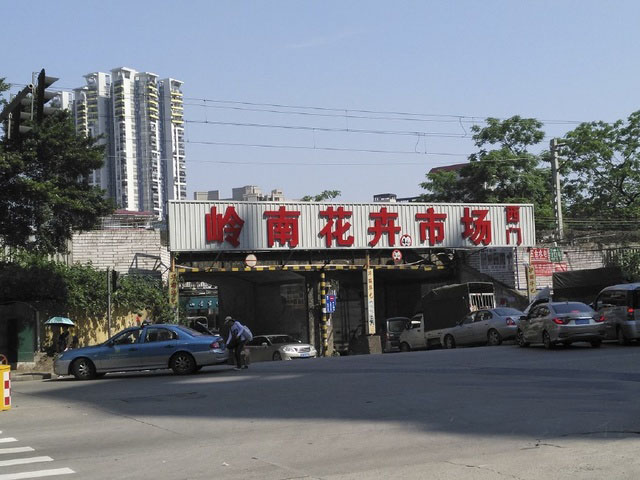 The flower market in Guangzhou actually dates back to Ming and Qing dynasties when flower plantation was in its heyday in Fangcun, which later developed into a flower night bazaar that was in full swing from the mid-night and closed at dawn, also known as "Tian Guan Xu天光墟" in Chinese.
In the late 90's, the government has invested 10 million yuan in the construction of Lingnan flower market. The 40,000 square meter fresh-cut flower market now proudly hosts 438 shops and over 1,900 stalls.
Opening hours:
Monday-Sunday: 17:00pm-22:00pm
02:00am-09:00am
Transportation:
It's best approached from A1, Jiaokou metro station, line 5.
The flower market in China is comprised of eight sections.
Roses
Chrysanthemums
Yunnan-grown flowers
Gladioli
Trimmed trees and shrubs
Bonsai
Saplings
Birds, fish and insects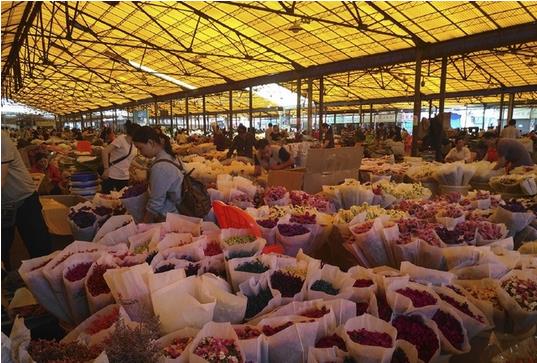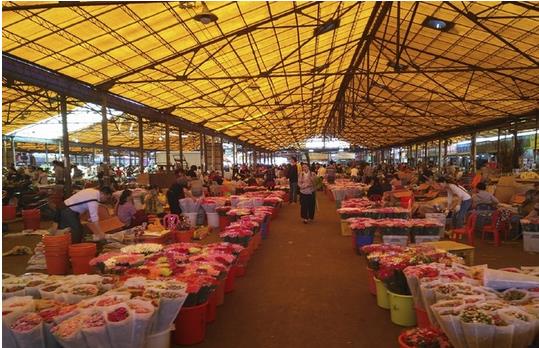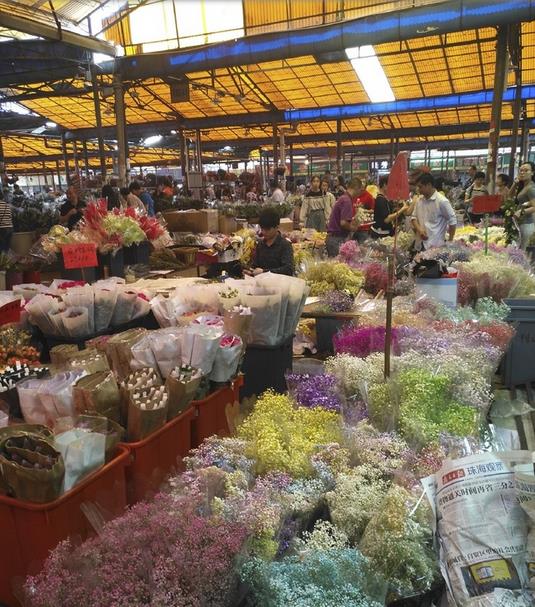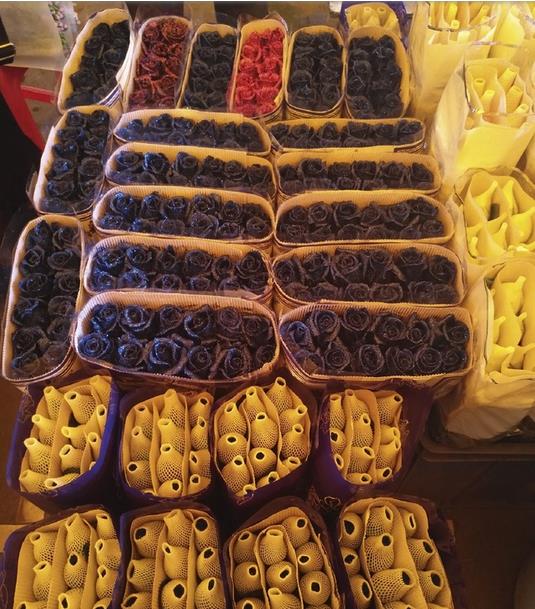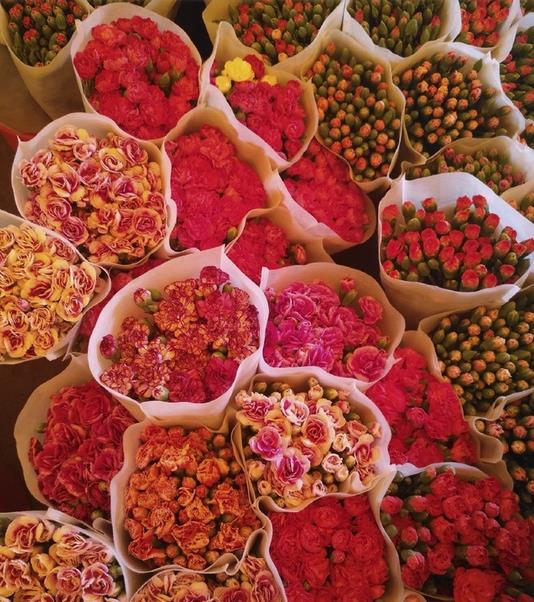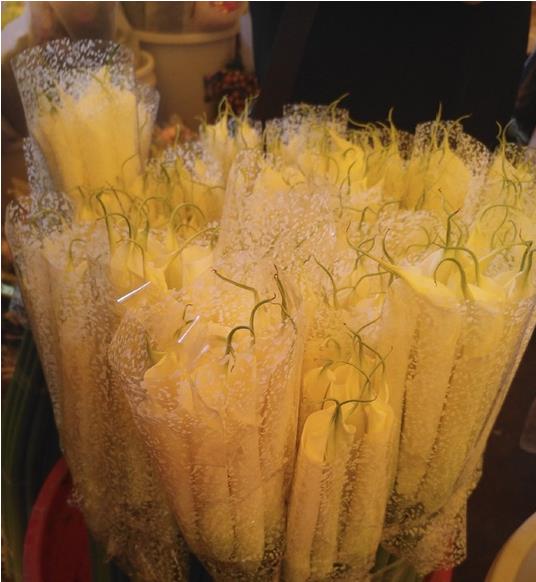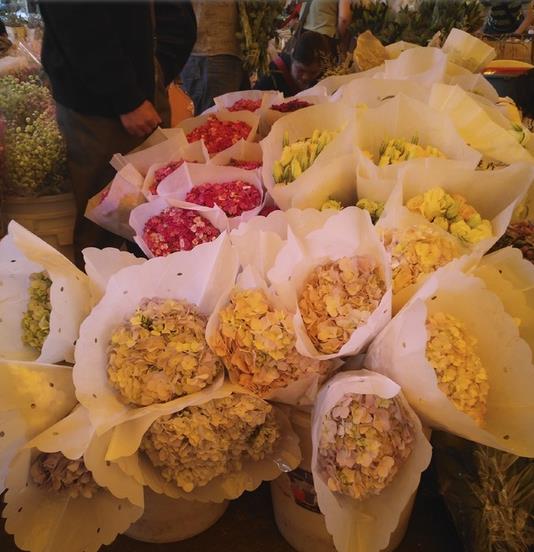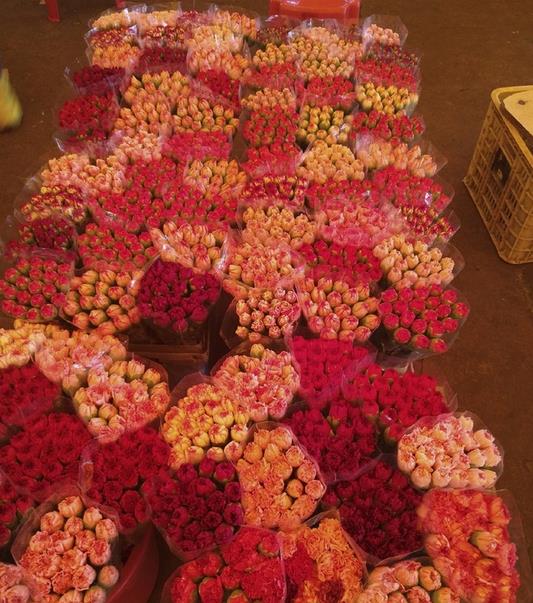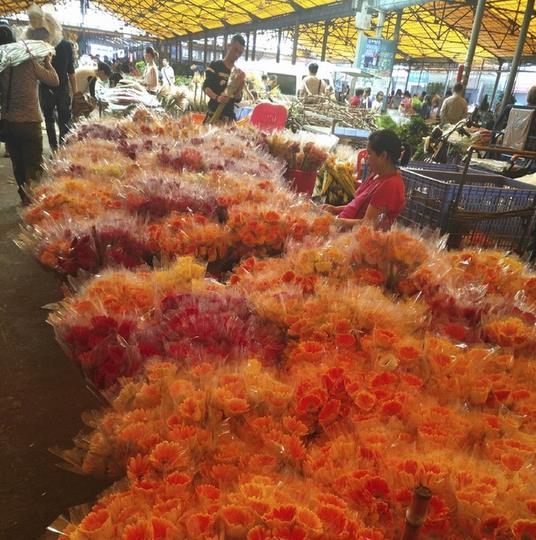 No matter what your favorite flower is, you're bound to find it here as Lingnan flower market is filled with vibrant colors and fragrances of fresh flowers every day, including chrysanthemum, ivy, cactuses, lilies, roses, orchids, carnations, etc. Besides cut flowers, expect to find a surprising maze of house plants, seeds as well as other gardening essentials.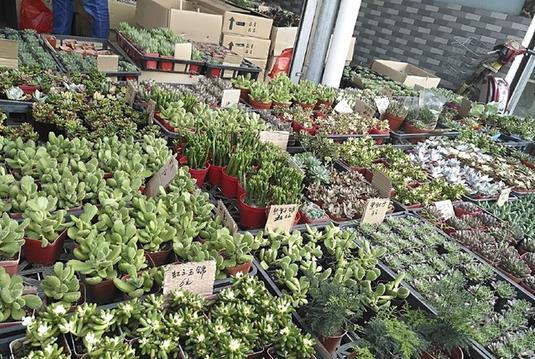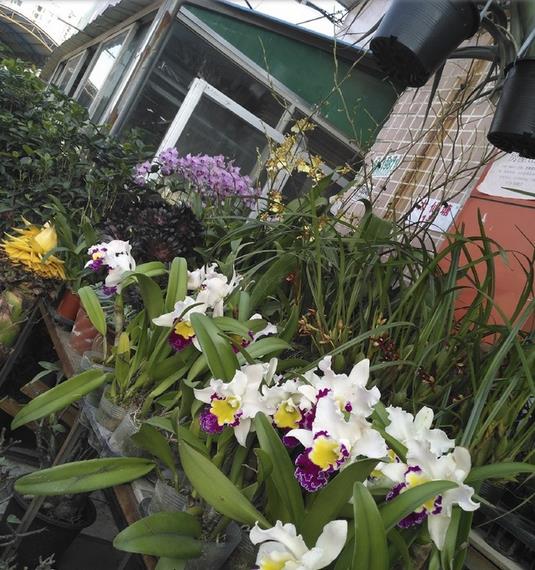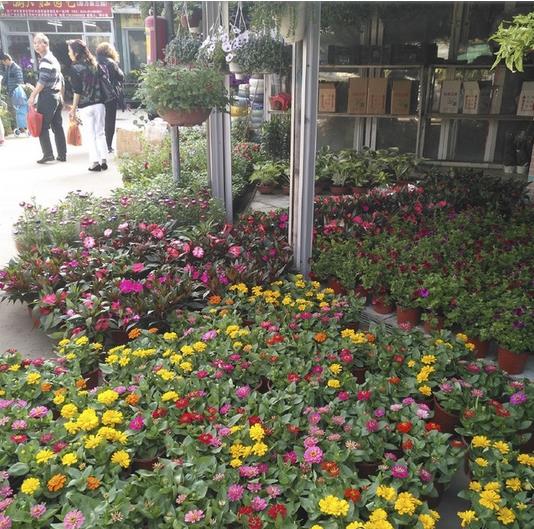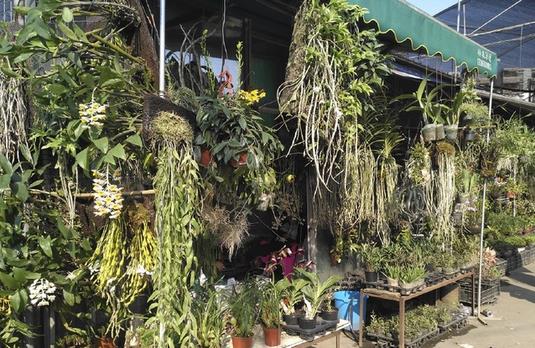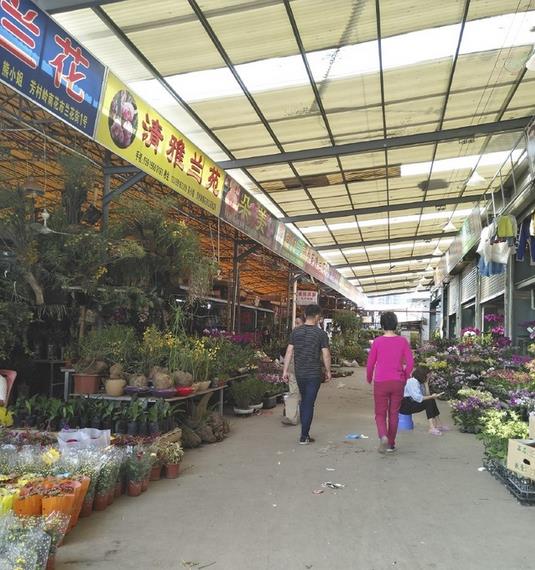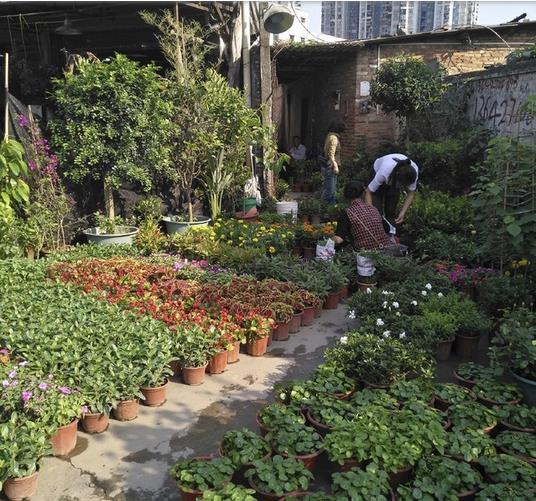 A fragrant rose will set you back at about 20 rmb at a downtown florist, while in Lingnan flower market you can get a bunch of 10 starting from 50 rmb. You can only buy fresh-cut flowers by bunch but buying in bulk is such a good value, making it the perfect spot to visit if you want to perk up your home with beautiful floral displays.  View more: Visiting Huadiwan Flower, Fish and Bird Market in Guangzhou