Xintang town, located in Zengcheng district, is one of the four largest jeans manufacturing base in China. The factory we visited was one of the largest men's jean wear factory in Xintang.
This was a trip with some suppliers from alibaba as we had a series of "Factory Visit" activities recently. Earlier in the morning we started from Zhujiang New Town, and it took about an hour and a half to arrive there.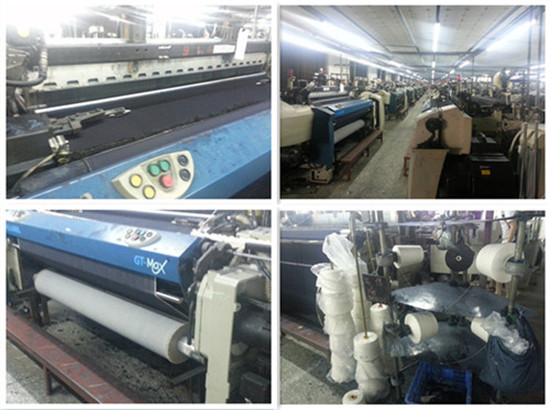 At first glance, we were totally amazed at the large scale of the jeans factory in Guangzhou. Different from other factories that sourced most of the raw materials, this factory we visited manufactured all the raw materials in house. It's a comprehensive factory focusing on jeans fabric manufacturing, denim washing and jeans manufacturing.
The weaving department stretched out as far as the eyes could see with machines roaring. Most of the machines were automatic so it was not stranger there were few workers there.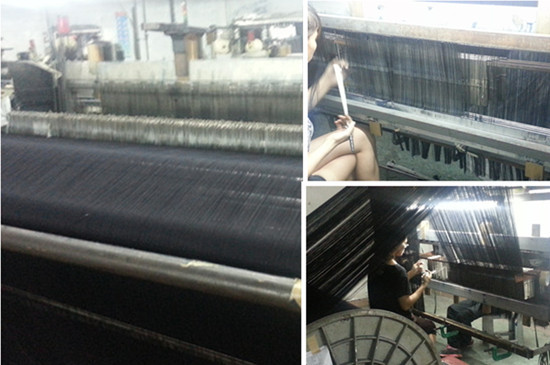 Also in the other corner of the weaving department, the workers were focused on their work. Do you know what they are doing?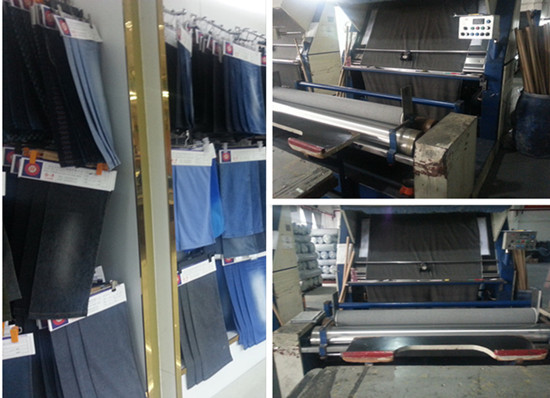 The picture on the left were samples of the jeans fabrics. The picture on the right were clothing inspection machines that were used to test the quality of the fabrics.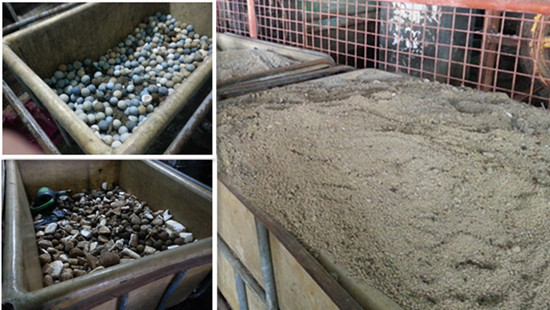 Look at the pictures above, do you know what they are used for and which department we go to? Yes, the denim washing department. The fabric and denim washing play a very important part on the quality of the jeans.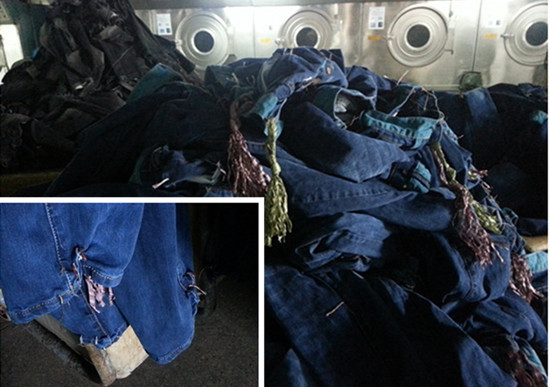 Next, look at the picture on the left side and right side, do you know why they attach ropes of different colors to the jeans? What are they used for?
Later we came to the cutting and neatening department which covered around 1000 square meters.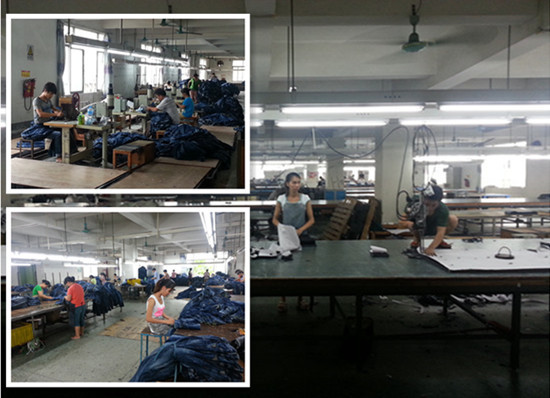 The embroidery department with an area of about several hundred square meters.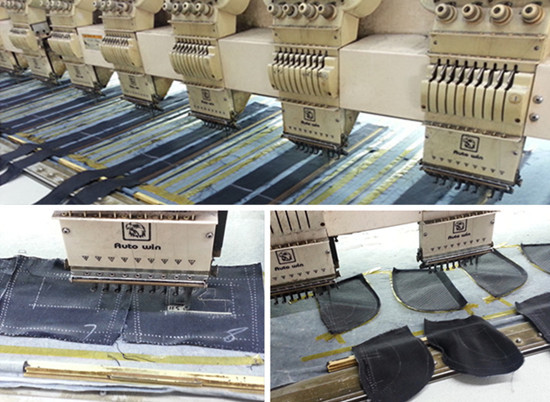 Note: If you are only keen on price rather than quality, it is suggested you opted for another supplier. If you need all the goods ready in a hurry, then it is better go elsewhere. The common factory price for a jean is about 60 rmb and time of delivery is a bit longer. Or you might consider buying their stocks.