For the past few months I've been a frequent visitor to Guangzhou clothes wholesale markets. Wondering in the bustling, chaotic markets all day long is without doubt a tiring job, but for me, it is more as a time of reflection, a time of harvest.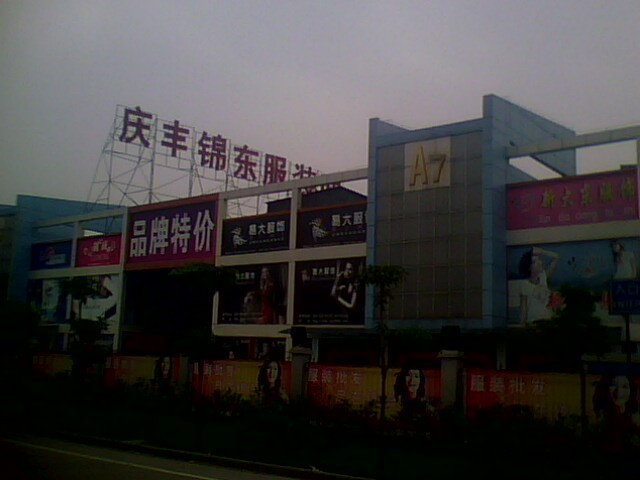 Know your target customers

For low end women's dresses, go to Shahe garment wholesale market; For middle and top quality women's clothes, don't miss the stores on shi san hang that are located on the third floor or above;
If you are looking for stocks, jindong and guangda clothes wholesale markets together with the stocks market on Changgang road offer a great feast;
For jeans, Shahe clothing wholesale market meets all your needs; For men's clothes, Shahe is also a second to nonce choice;
For clothes exporting to other countries, zhanxi markets are a great option. For branded clothes, don't miss baima clothes market, especially Korea style clothes.
Know which clothes market in Guangzhou meets your target

No.1: The largest clothes stocks market in South China – Guangda and Jindong clothes wholesale markets
Location: Qingfeng road, Shi jing
It is a must know place for those in garment industry. Although the clothes there are stocks, they are very very cheap.
No. 2: The second largest clothes stock market in Guangdong
Location: Chang Gang Zhong Road, walk for about 50 meters towards Fang Cun direction from Xin He Square.
Get off at the metro station Chang Gang or bus stop Xinhe square, walk towards Fangcun direction for about 50 meters, then you will see Yongle Electronics in the front. Walk straight along the alley for about 200 meters and then turn left, you will arrive at the stocks market where there are lots of cheap clothes. The clothes there are much cheaper than most of the clothes in other markets, for instance, long jeans are sold at 15 yuan one piece, middle length one at 12 yuan while short one at 10 yuan. Of course, you can also bargain about the price. There is a diversity of wholesale clothes there, thus, it is better to have a walk around before going down into any negotiation.
No. 3: Shi san hang
Location: Shi san hang road, li wan district
The clothes on the first to the third floors on shi san hang are most low standard ones, a little expensive than those in shahe clothes market. The most essential part about Shi san hang wholesale market is the fourth floor and the floors above, which are also doomed as the quintessence of clothes in China.
If you target at middle and high quality clothes, don't miss the fourth floor and the floors above on shi san hang clothing wholesale market.
No. 4: Shahe

Location: Guangzhou da dao bei
It is known as the largest jeans market in China, and also, the largest clothes wholesale market in Guangzhou and even China.
If you are aiming at low standard and cheap clothes, then sha he garment wholesale market is a second to none option.
No. 5: Guangzhou railway station clothes markets area
Location: Guangzhou railway station
Baima clothes wholesale market: a top quality clothes wholesale market in Guangzhou with lots of Korea style female's clothes.