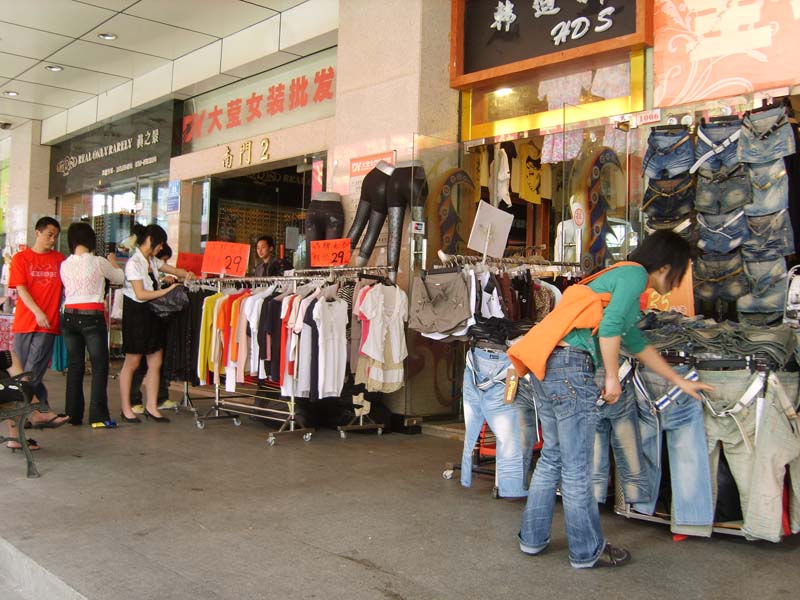 1. Xin Zhong Guo Garment Market: Clothes are of better styles and quality, usually, the minimum purchase quantity to enjoy wholesale price is 10 pieces, sometimes 20 or 30 pieces for latest styles.
2. Hong Bian Tian Garment Wholesale Market: Compared with the clothes available in Xin Zhong Guo Building, most of the garments in Hong Bian Tian are of inferior quality and out-dated styles, thus, it is much cheaper and some stores do not have fixed minimum purchase quantity requirement.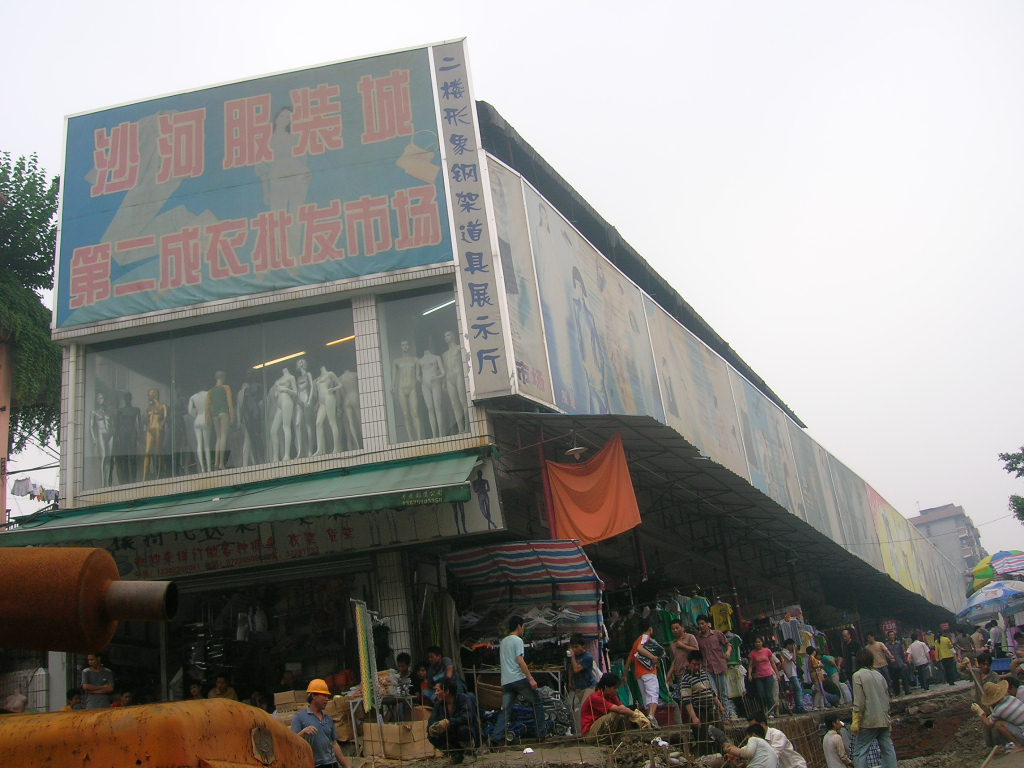 3. Sha He Garment Wholesale Market: If you are looking for cheap garment and do not have attach great importance to quality, then shahe clothes market is a second to none choice.
4. Baima Garment Wholesale Market: The prices for the garment in Baima clothes wholesale markets are among the highest in Guangzhou clothes wholesale markets. If you are targeted at high end clothes markets, then do not miss Guangzhou Baima clothes market. Some of the clothes in Baima are much expensive than the retail prices in Shi San Hang market. Some of the clothes on the first floor of Baima clothes markets are indeed sourced from Shahe and Shi San Hang garment markets.
5. Zhanxi Garment Wholesale Market: Zhanxi is known for its replica clothes and you can almost find replica clothes of almost any brands in Guangzhou.