Zhongda fabric market is what usually comes to mind when speaking of garment accessories in Guangzhou. Dwarfed in size with winding alleys of stalls piled up with clothes accessories, Yangxiang (杨巷) is more an insider's choice.
Yangxiang (杨巷), adjacent to shi san hang clothes markets, located in the center of Liwan district, surrounded by xi di er electronic markets and Liwan plaza jewelry markets, is relatively unknown while compared with clothes accessories markets in Zhongda.
The name was originated from the descendants of a royal family with family name Yang living in the neighborhood. Xiang (巷), which means narrow alleys in Chinese, vividly describes the architectural features of the area. With its key location at the heart of the city surrounded by Guangzhou wholesale markets of various kinds, it quickly has evolved to be the largest business district for fabric and cloth accessories before the modernize, huge-scale Zhongda fabric markets were built.
Compared with the contemporary building in Zhongda fabric markets with air condition, elevator…all modern facilities, the narrow, twisted alleys of Yangxiang (杨巷) seems to be a century lagging behind, losing its competitiveness.
However, dont miss Yangxiang (杨巷) if you want to be ahead of the game.
As an anproverb goes, a stich in time saves nine. To source the best supplier, you need to put in the groundwork. For instance, a simple furry accessory in vogue recently costs 1 RMB in Yangxiang cloth accessories market, while in Zhongda fabric markets, it's sold at 1.3-1.8 RMB in most shops. And exaggeratedly, in gui hua gang accessories markets for handbags, the same thing is sold at lowest price of 6 RMB. It makes a big difference if you order several thousand pieces.
Finding the right place, talking to the right person always matter a lot.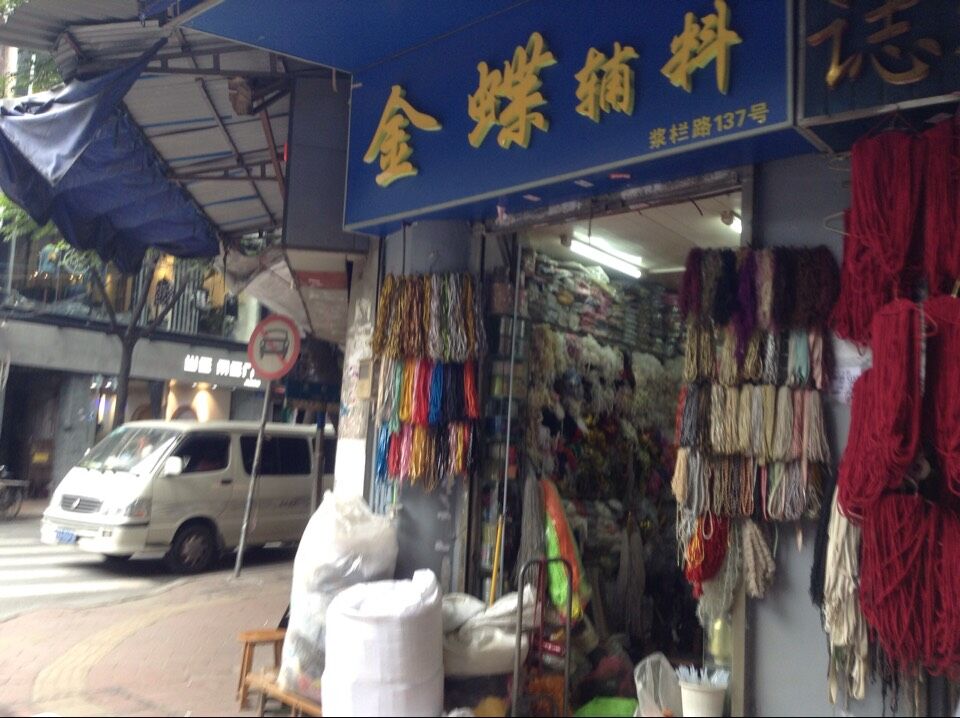 Yangxiang is also a very convenient spot with its key location of about 10 minutes' walk from shi san hang clothes markets with accessories for clothes, handbags, shoes, mobile phone, gift items, etc.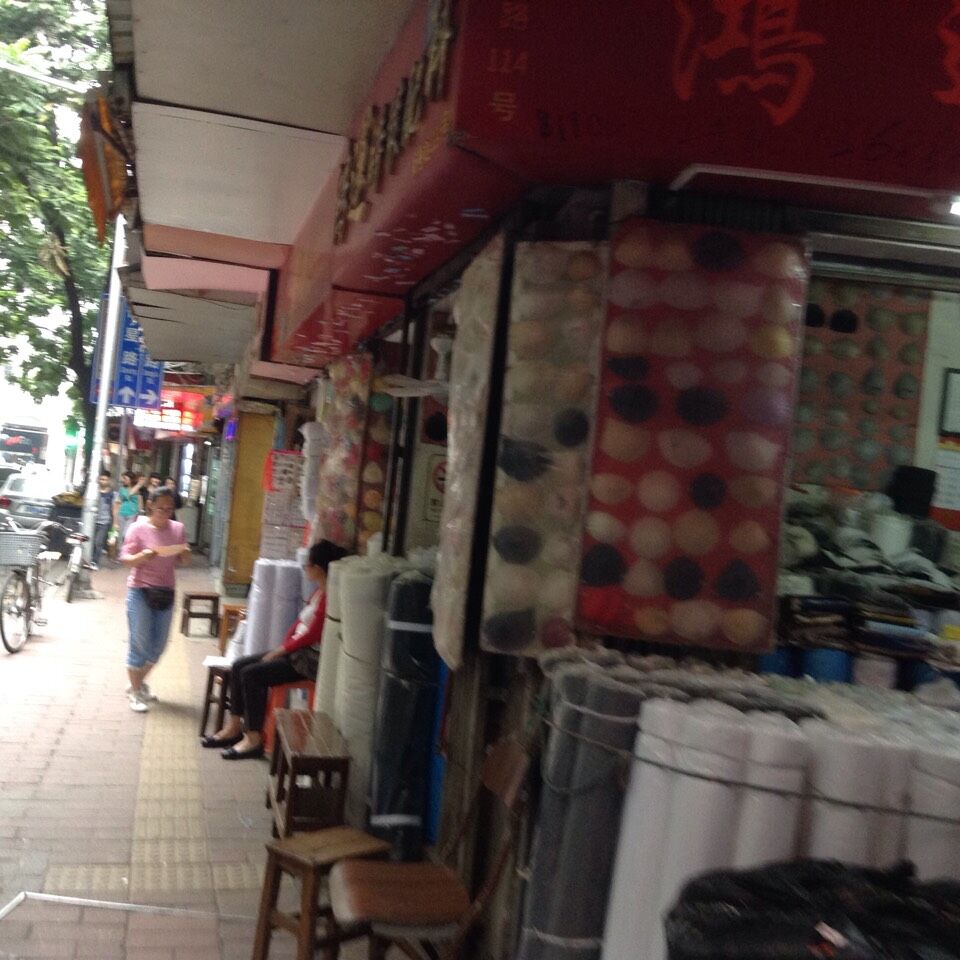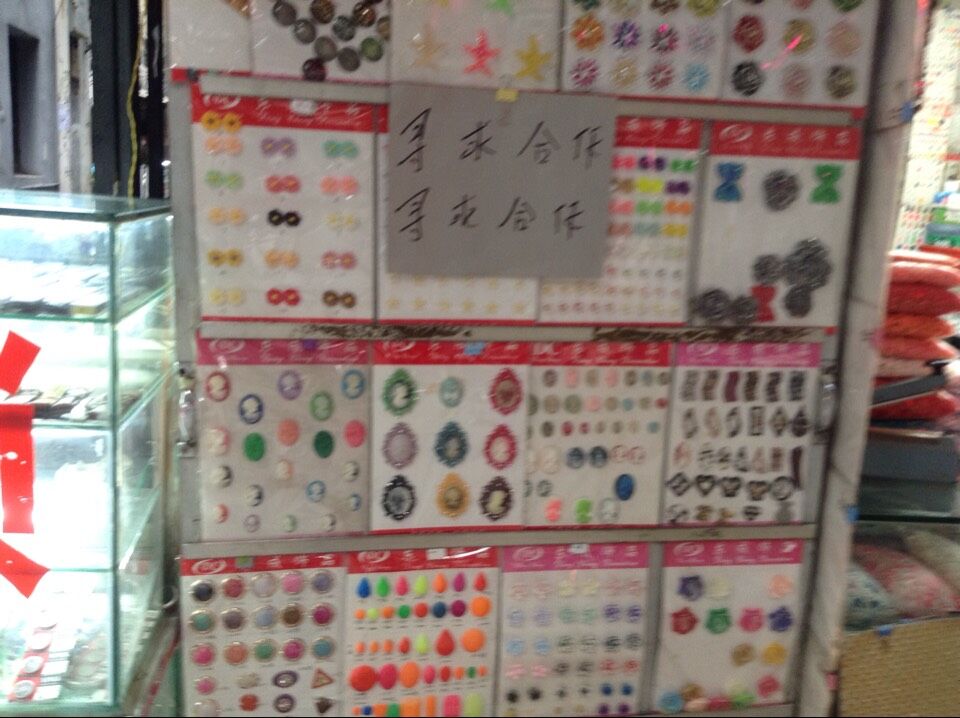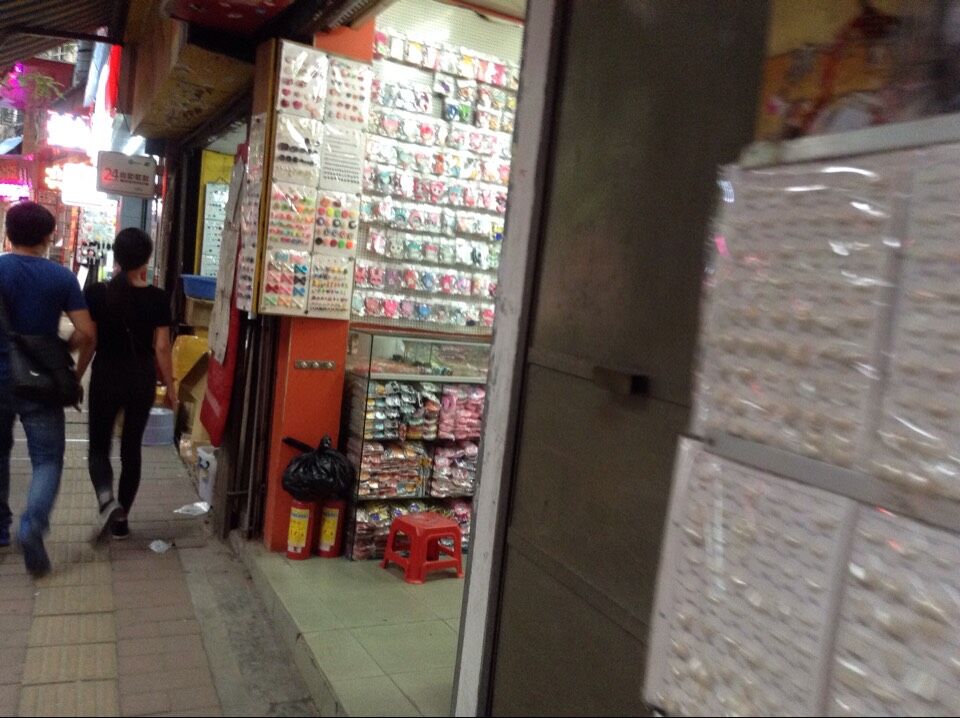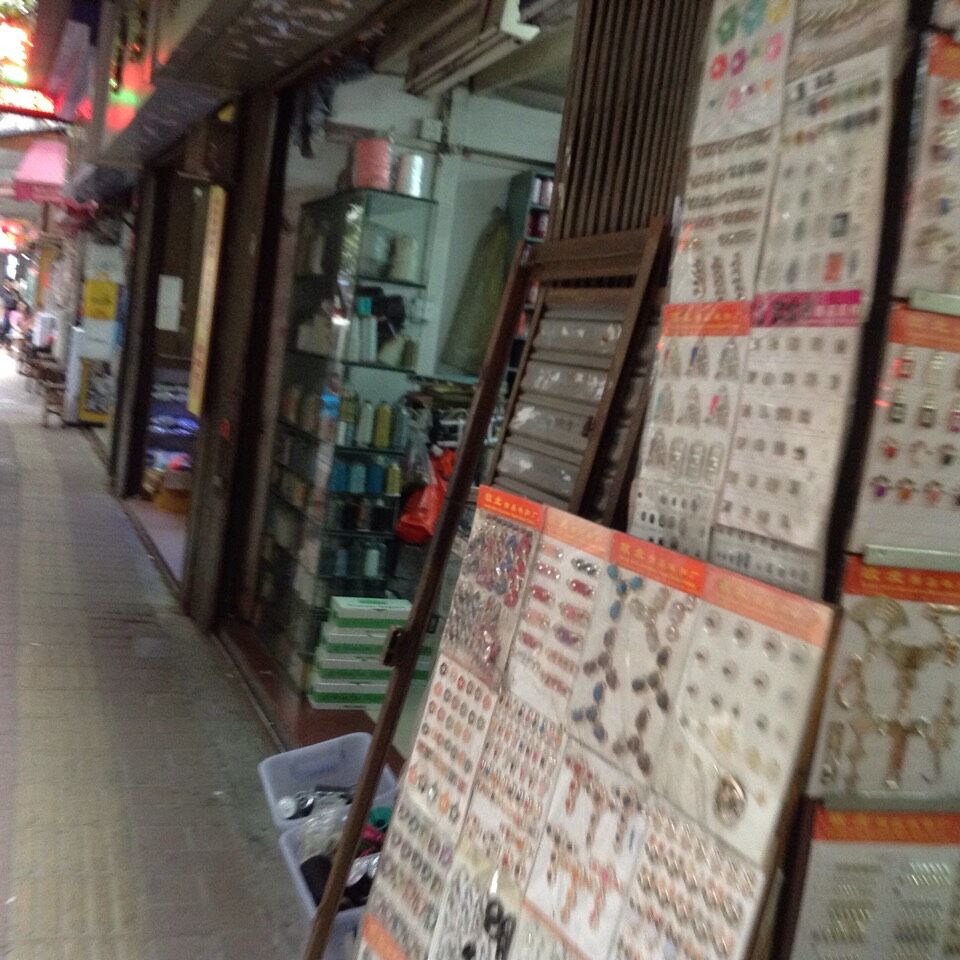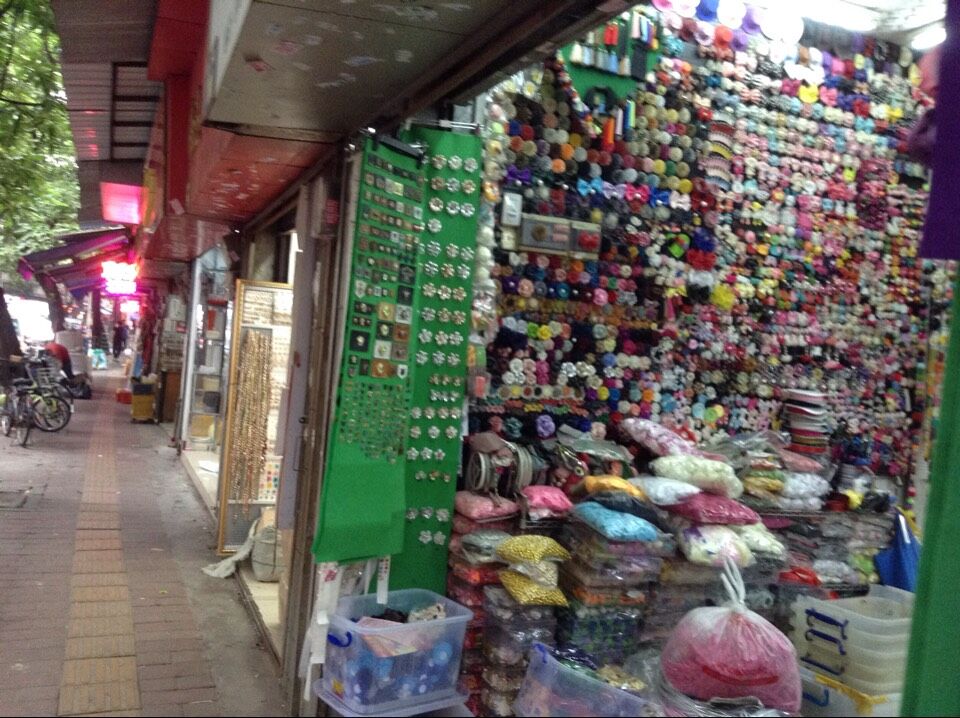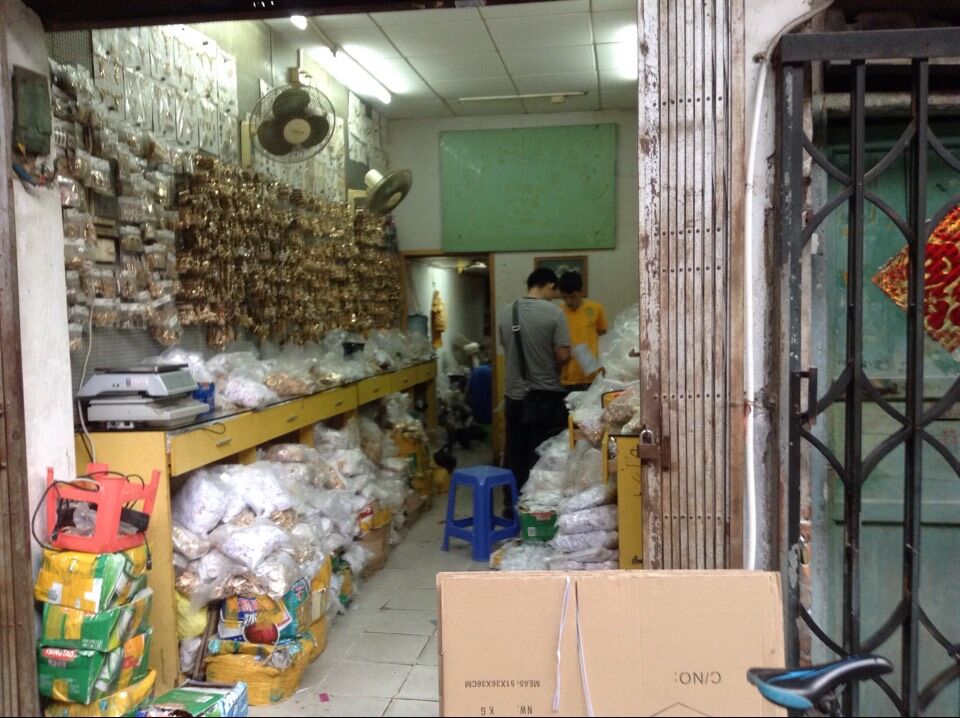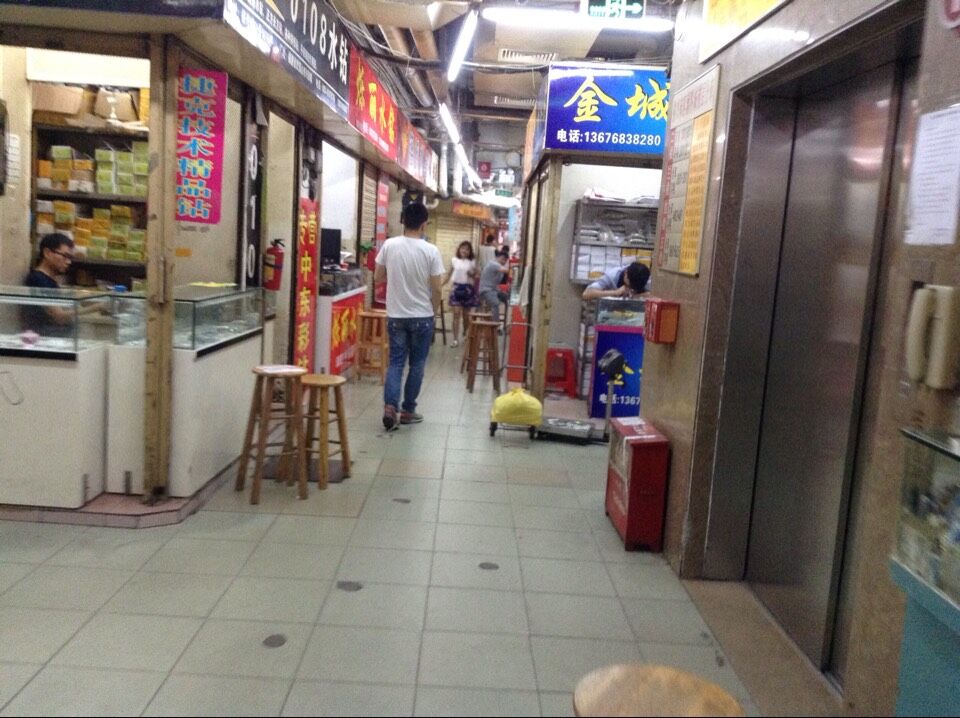 The long street stretching through Shangxiajiu is lined with shops selling fabric, ribbon, lace, embroidery accessories, printing accessories, straps, drawstrings, resins, beads, brass, crystals, buttons, zippers, hooks, belts, leather tag, metal tag, tape…etc.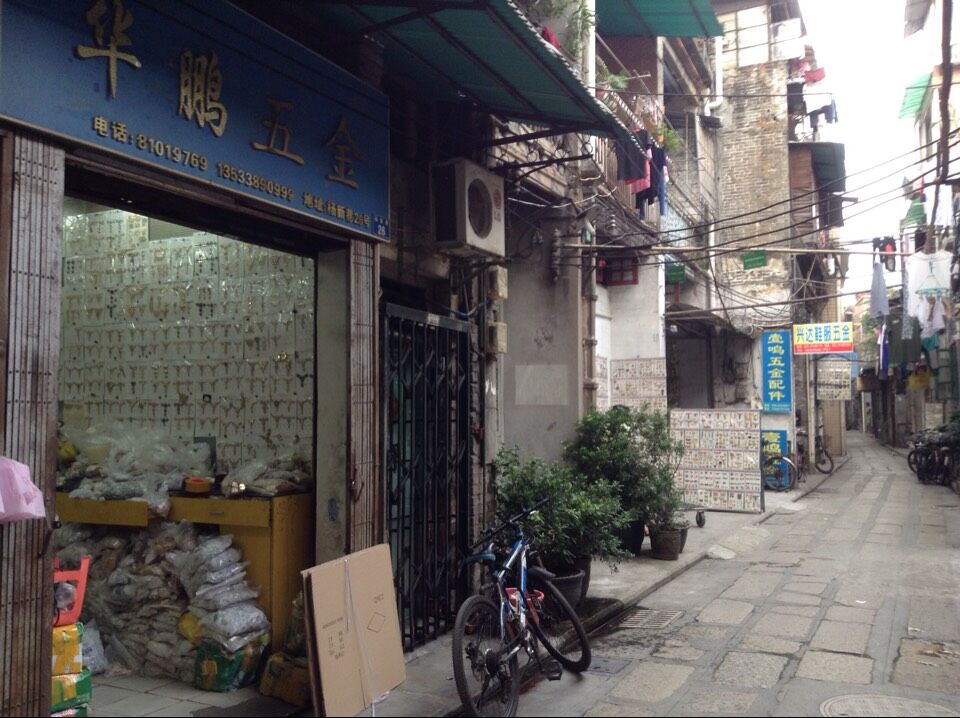 Walking into the twisting alleys, you'll find more suppliers of better rates with quality almost the same.
Yangxiang's a great place to delve into Cantonese culture while at the same time exploring the markets with most of the accessories you can find in Zhongda but in general at cheaper rate.
Walking to the end of Yangxiang, you'll arrive at the busy maze of pedestrian steet of shang xia jiu (上下九).