What is your personal experiences of sourcing goods from China, there are too many choices from Alibaba and etc., but to find a suitable one is not easy at all, it makes people hard to shortlisting?
–By William Gao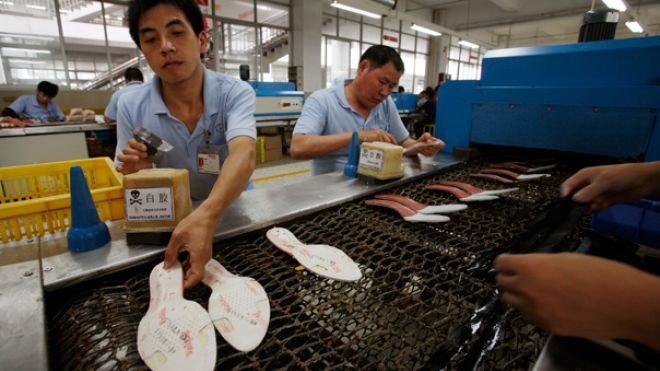 Brian Mallyon: I agree, the initial stages of finding a suitable supplier can be difficult. For all the talk of building trust and relationship with Chinese suppliers , at the beginning there is none.
William Gao: Hi Brian,
I can understand totally. My experience of working in Australia and in China, made me sensitive to the cultural differences.
Too often people on the Chinese side is just a sales reps, and they are working hard and determined to deliver the results, thus made them eager to win the orders rather than take time to establish the trust and relationship with improved services…
Brian Mallyon: Hi William,
I agree that there is this rush to get the deal finalized.
As someone though who sits in between both buyers and sellers, I think there are issues on both sides. It is far easier to apportion blame rather than look at our own processes and think what we can do to improve.
If I look at your original question for example, when someone looks at Alibaba to assess their potential supplier, how many actually do anything more than have a cursory look at that supplier, and as long as the price is good, then they are good to go.
It is much more difficult to really know whether that supplier will be any good or not, but it is that initial assessment that can make all the difference.
Jin Luan: Hi William,
At very beginning you can visit alibaba, you also can visit fairs to get first hand information, but at the end, you need to visit supplier again and again to find the truth. As the competition is quite hard , buyers of cause mostly prefer go directly to the factory.For some product, you can go to factory directly, but for some production, a trading company in between also very helpful.
Brian Mallyon: Hi Jin,
Thanks for your comment.
Everyone needs a starting point and the options you mention are ones I am sure thousands follow. ie. Alibaba and China trade fairs.
I recently wrote about visiting trade fairs here-
https://www.linkedin.com/pulse/article/20140909020718-169973897-global-product-sourcing-visiting-trade-fairs?trk=prof-post
I did have a quick look at your blog and will come back and look more when I have a little time, thanks.
Andrea Paolo Mainardi: It's all about physically going to China and visiting the industrial premises, see how they work, and finding the 'ideal fit' to your needs will be much easier – as you usually know what you are looking for. Starting by having a clear idea of what you are looking for, the product you are trying to create or to obtain will make a difference.
Too many people seat back and hope to find valid solutions without going there, by working with third party companies, or by selecting the first one that comes up.
Instead: it takes a lot of time, research, dedication and attention to details to find a good solution and a potential industrial partner.
Wayne Francis: I've been connecting US companies to (and from) China for 13 years. Anyone who believes that Alibaba is the best source for connections in China is delusional. It is a good source to make contact, however, you must go to your potential suppliers and audit them, know them, and build a relationship. Sans the above, any US company is dead in the water at the mercy of their unknown supplier who will turn tail at a moments notice if the new US business is not going as they wish.
Source from www.linkedin.com