What do you think about: 1)What are the main difficulties in learning Chinese? 2) How can someone study Chinese effectively? 3) What level of Chinese is appropriate for the average Westerner in China? 4) How important will being able to speak and understand Chinese be in the future business world?
— By Sean Upton-McLaughlin 马培善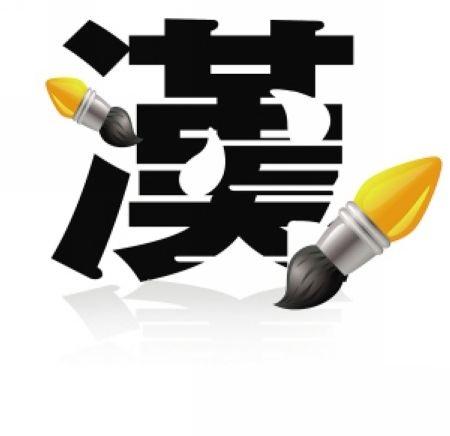 Thomas (Tom) Hoskinson: I've always had difficulty getting my tongue around the Chinese sounds. My best advice is immersion. Classes help but there is no substitute for conversation. Go to Chinese clubs, have Chinese friends and especially girl friends if you are single. Also it helps to have a good sense of humor. My Chinese friends would end up rolling on the floor as I butchered their language while trying to learn it.
Renli Liu: I also asked similar questions again and again during my study of English. How can I speak English fluently as well as I speak Chinese? Can I really control English as well as a native English man?
My experience tells me that it's a very difficult task for one who is brought without a bilingual background. You know, we use our mother tongue to play, to learn, and even to dream from childhood. We would have been educated with academic subjects and living skills for many years with our mother tongue before we start our business life. How can we expect to control another language in several years after the 'golden age' of language training even without a language background?
I think it's almost impossible. However, some guys really can do this, though it happens to only a few people who are talent in language learning. That's beyond the topic.
I don't mean that learning a language (Chinese or English) is absolutely impossible. I only want to tell you that 'let it be' may be the proper attitude for us in learning or using a second language in our businesses, and not expect too high.
Paul Murphy: If Chinese speak no English, I tend to not try make friends with then. Not about the language barrier but usually they know little about western culture. This makes it hard to get along.
Usually we never argue with someone over their poor language ability. Usually the culture ego is why people feel uncomfortable with each other.
So I feel it's more important to learn the culture then the language.
That being said, expatriates in china that can speak mandarin have a great advantage at building rapport since most Chinese are very impressed and happy when the laowai speaks mandarin.
Renli Liu: 'If Chinese speak no English, I tend to not try make friends with then.
Well, if all Chinese apply the same rule to a foreigner who speaks no Chinese, how can he do businesses in China?
Frankie Lim: get a Chinese gf…fastest way.
Paul Murphy: In business, an expatriate can hire Chinese staff to handle client communication or to be an interpreter at meetings.
In business you have to deal with some Chinese that don't speak English, yes. And it can be handled with the help of Chinese colleagues.
Socializing with friends is different. It's much easier hang out with a Chinese msn that works in a multinational for 10 years since he speaks ok English but more importantly has a good cross-cultural understanding already.
The chairman Mao types don't know much about how to socialize with westerners so it's difficult for both parties to get along fast.
Getting back to the original question if how laowai can learn Chinese faster. I recommend installing google translator on your smart phone! It's takes time to copy paste text back and forward but can empower the foreigner to chat online with Chinese friends in mandarin 🙂
When you do it often, you will start to pickup some pin yin phrases that you see often in such conversations.
For expats that attend mandarin training. It can help focus your learning Ina more practical way if you:
1. Write down the English words you want learn to say in Chinese.
2. Email them to your mandarin trainer or Chinese friend.
3. In class they teach you the words you want to learn. 🙂
Too many people attend training and just passively learn what thereafter teaches.
Renli Liu: "chairman Mao types"?Is there any Elizabeth type?
As to how to learn Chinese, it's not so difficult as it seems to be if you don't expect too high.
You know, 3000-4000 Chinese characters are enough for one to read thoroughly in Chinese. This is much easier than one has to remember more than 10,000 words in learning English.
However, I don't think one can successfully communicate with others when he doesn't know the real meaning of the google translation result, although it's a convenient way if not for important things.
Thomas (Tom) Hoskinson: Paul, I really had to chuckle when I viewed your profile only to learn that your business offers classes in "cross-cultural empathy" as well as "executive facilitation and communication skills". So how do you manage to teach these courses with a straight face when you are dealing with your "Chairman Mao types" or associating with those who are not up to your standards for fluency in English?
Paul Murphy: Hehe 🙂
When hanging out with Chinese buddies I prefer the Bruce lee types that are familiar with western culture and speak functional English. Simple preference.
As for chair Mao traditional types, training firms tend to provide western trainers that speak intermediate mandarin for such programs. Lawaoi that don't speak Chinese are generally less insightful into Chinese culture than those that speak the language.
Sean, who started this discussion, for example speaks pretty good Chinese. I have attended a business meeting with him before and my client loved him. 🙂
Personally I feel the best cross-cultural trainers are the Chinese who have been overseas a few years then returned to mainland china.
Bruce lee types tend not to try force their American friends to drink more at bar in an attempt to be friendly. They the guys decision to not drink more. As you know some traditional types may pressure us to drink more when hanging out.
I like the idea of pasting Chinese characters on the objects in my home. Fridge. Door. Tv. Computer. Or pinyin maybe better. Good starting point for learning Chinese daily life.
How many of you lawaoi have papers on objects in your house? 🙂
Thomas (Tom) Hoskinson: You know, all kidding aside, besides having a Chinese Girlfriend, one of the other approaches to immersion is to actually watch Chinese movies – same way some of my Chinese friends learned conversational English. Always wondered why one of my Chinese friends sounded like John Wayne or Humphrey Bogart. Apparently he had a passion for older American movies.
Paul Murphy: Chinese buddies: please recommend good Chinese movies that have English sub-titles that you feel will give us foreigners insight into Chinese culture. Thanks.
KwangErn Liew: Attitude.
How you learn is not as important as having the right attitude to learn and pursue a level of achievement.
Sean Upton-McLaughlin 马培善: Thomas, good point on watching movies, its definitely a way to improve one's listening skills and is even better when characters are included. So long as one takes what one learns in the movies and applies it to conversations with Chinese friends and coworkers then it should work out fine.
The reason your friends may have sounded like famous American actors might be due to few opportunities to interface with Westerners and hear common accents. Apparently, as I have heard, the same problem can plague Westerners learning Chinese (e.g. talking too much with Chinese girls in Chinese can make one's Chinese sound too feminine).
Frankie, a Chinese gf will definitely work as a way to practice Chinese, though interestingly every Westerner I've talked who had a Chinese gf said the gf refused to actually teach them Chinese.
Thomas (Tom) Hoskinson: Probably because they didn't want to be rude and laugh at us as we butchered their language.
Robert Park: Sean, you say you're fluent in Chinese, and others have commented that this is true. How about tell us your own story of how you got to that level and what you think about answers to your questions? 🙂
Frazier Lowell: An individual's method for learning a language (such as Mandarin) should evolve as he or she advances.
Each individual's method should be individually tailored for his or her own personal needs.
There are of course no "magic secrets" for learning a language, but humility and a love for (or should I say fascination with) the language are a must.
Paul Murphy: Chinese friends can teach Chinese idioms to English friends. But use English to do it 🙂
1. She looks like panda
2. She put a green hat on him
Useful interesting content in English but about china…
Yingshi Helsby 卢英实: 1) What are the main difficulties in learning Chinese?
Tones for speaking, and writing Chinese characters. Mandarin Chinese is not difficult but a very different language to learn.
2) How can someone study Chinese effectively?
1. Find an experience Mandarin teacher to have one-to-one lessons until you master the 拼音. The teacher must be a standard Mandarin – 普通话 speaker, and he/she can explain how to pronounce 拼音 in your mother tongue and articulate any sounds you may have issue with. It should take no more then 6 – 12 sessions of study time, ideally 3 times a week at this stage.
2. For vocabularies building, grammar and basic Chinese characters writing including writing order, you will need further three month study time (about). The first 50 Chinese characters are the most difficult to remember, because it is a new concept, you are 'drawing' not 'writing' Chinese. You will find it get easier as soon as you start writing your characters. Ideally, you should have lessons twice a week at this stage, plus spend ¼ hours every day to revise. Yes, I do mean EVERY DAY.
By then you should be able to communicate with a Chinese speaker quite well in most situation, also can read/write some sentences in Chinese.
3. There after, you should be able to teach yourself. Keep up self study ¼ hours every day, within in a year or two, you should be able to speak, read and write (using your computer) very confidently.
3) What level of Chinese is appropriate for the average Westerner in China?
At lest to manage your basic daily life in China, ideally conduct your business adequately.
Learning a language is a good process to get to know a new culture, understand their people, their way of thinking and ultimately, their way of doing business.
4) How important will being able to speak and understand Chinese be in the future business world?
To be successful to do business in China for a long term, the only way to go is to learn the language and understand Chinese culture. After all, one in four (arguably) people in this planet is a Chinese speaker.
Chris Jonker 勇敢: I found Chinese grammar quite simple and learning to say the words is also not a challenge as Pinyin is written and pronounced in much the same way as my home language Afrikaans. But I found the biggest challenge not to be speaking, but to understand it when Chinese people are speaking to me. The only way around this is to just reach out and speak to Chinese people. I do this in shops and just about everywhere I encounter Chinese people, which is easy, as they can now be found everywhere in the world:-) This approach has already caused me to meet very interesting and friendly people, who are very helpful in teaching me new words.
If you can get to a stage where you can manage daily activities in Chinese, you are halfway there, it is then a matter of teaching yourself as you go along, but it is important to keep it up all the time, practice, practice, practice.
Sean Upton-McLaughlin 马培善: Robert, sure I'd be glad to share a bit about my experience learning Mandarin.
I started off like many students of Chinese do, by becoming interested in college and studying for two years. But you know what? Despite how much I liked it and how many characters I learned i couldn't really speak it very well. It wasn't until after two years of study I went to Chengdu for a year that I really started improving a lot. And that wasn't because I studied really hard (which I did). It was because I stayed away from the other foreign students and sought out Chinese students to spend the majority of my time with. And I made lots of mistakes. But there were no foreigners around so all I could do was try to speak better. Again when I was in Shanghai for work my Chinese grew by leaps and bounds as I worked in companies where only Chinese was spoken by and large.
So my answer is the more militant of many possible choices, and that works for me because it fits the goals I have set for myself and the life I choose to live (e.g. China focused). But there are other acceptable answers to. In starting this discussion I mainly to combat the myth that Chinese is really hard to learn for Westerners.
And fluent can mean different things to different things to different people. Is someone "fluent" in every aspect of the language, or simply in daily conversation topics? For myself it means that I am fluent in most conversations (and articles) involving life, culture, society, and business in China. I would not feel any trouble at being dropped anywhere in China with no English speakers or resources. But can I discuss physics in Chinese, or compose ancient Chinese poetry? Nope! There is always more to learn, even for native speakers (one reason I play scrabble).
Wolfgang Mai: In any case, if you speak and understand mandarin, do not tell your business partners. You would be surprised…
Renli Liu: @Sean Upton-McLaughlin 马培善‖I agree with Sean. The same method will apply to any second language learning. So, when Paul asked for "Chinese buddies: please recommend good Chinese movies that have English sub-titles", I kept silent because I don't think it can be of much help for learning Chinese. If one wants to learn Chinese through watching movies, it's better to watch movies with subtitles in Chinese, by which the learner can be obliged to think in Chinese. Anyway, I use this method to learn English, though I dare not to boast to be a successful sample.
Paul Murphy: @ren li.. Thanks for saying my idea is not good! 🙂 You are so kind. Just to clarify my suggestion so you get the point:
I feel it would be good for westerners to watch Chinese movies with English subtitles so it can help us learn more about Chinese culture, not to help us learn mandarin.
Personal I would like watch more Chinese tv series or movies that provide a wealth of cultural aspects for the laowai see in practice and thus learn from.
The best movie about china I saw was "crouching tiger, hidden dragon" though not sure if it was made in china or USA. Beautiful movie.
Any suggestions Master Ren Li?
Renli Liu: @Paul: I'd like to practice your idea here 🙂
您说的能够反映中国文化的电影,凭着个人印象,推荐如下:
《大地》(the Good Earth):反映中国近代农耕社会底层劳动者的生态,有点儿宿命论色彩,不过很真实。
《庐山恋》:反映的是七八十年代的中国,俊男靓女,很养眼的。
《天注定》(A Touch Of Sin):这个也有点宿命论,是以中国近几年发生的轰动全国的事件为题材拍摄的一部电影。
因为我不是很爱看电影,暂时只能推荐这几部,见谅。