Chinese factories are really getting my nerves on. Prepare for the worst if you rely completely on Chinese factories. I'm not a rumor propagator, neither a negative loser. However, the neat thing about ordering directly from Chinese factories is to lower the costs. Don't blame others or bury in deep regret if you don't find a reliable factory and carry out plans to ensure every step of the manufacturing process.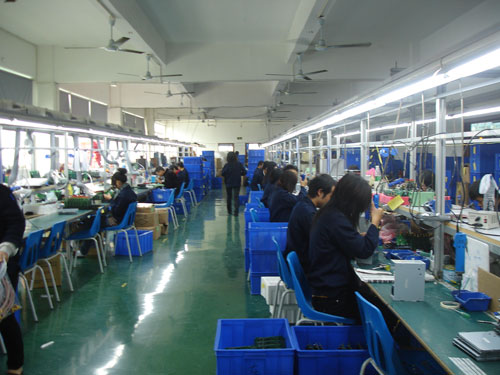 For some foreign friends who want to export cell phone cases from China especially direct from factories, there are some tips to bear in mind.
1. If you want to deal with Chinese phone cases factories directly, make sure the supplier is a manufacturer not a wholesaler. There are uncountable suppliers claiming proudly that they are factories. You can roughly tell whether they are factories or not by the following ways: Ask them for related documents that can prove; Low price, usually factories offer much lower prices which wholesalers can't; If you are visiting cell phone case wholesale markets in Guangzhou, make sure the store is not selling too many styles of phone cases. For instance, if the store is selling silicone phone cases, leather phone cases, aluminum cell phone frame, TPU phone cases, then the store is indeed not factory. Factory usually can't manufacture too many kinds of products.
2. Make direct contact and visit the factory in person. Make an agreement with all the necessary articles and sign by each party.
3. Place a trial order at the first to check about the quality and delivery time. What really drives me mad about Chinese factories is that they usually promise you that there are stocks, and then on the day of delivery as agreed, it would turn out to be nothing but lots of excuses.
4. Don't blame others if you don't follow up closely with every step of the phone cases manufacturing process. I've read several times people complaining on LinkedIn about being cheated by Chinese factories, things such as taking the money and disappear, unable to deliver the goods but refuse to return the money, poor quality, products quality is not the same as the trial order or sample. Get an agent to inspect the manufacturing process or carry out the product inspection in person if you are in China.
5. Allow an extra day or two basing on delivery time. Don't think that they can 100% hand in the products in time as agreed. It is better to allow one day or two.