What are the top 10 things in China, which are better than in the rest of the world?
–Asked by a Quora User
Daniel Cohort, Big Data Director in China
Convenience Stores. You could always find a convenience store 20 minutes walk from you workplace or home. This doesn't happen in America. You need to take a drive to buy goods for a whole week.
Chinese High Speed Trains. With $100 and 6 hours, you could travel more than 1000 kilometers from Beijing to Shanghai. The train ticket price has not been increased for 10 years.
Chinese Food. I know you have Chinese restaurants in your own countries. But you'll have way more options in China and the flavor is authentic.
Work Opportunities at Big Internet Companies. Only America and China have lots of internet companies with millions of users. Immersing yourself in big data is a cool thing.
Rich Culture and History. China has thousands years of history with unique culture. There are only a couple of alternatives in the world where you could find similar astonishing historical relics and splendid cultures.
Doris Wang, lives in China
Express delivery service
With the smooth development of Chinese economic after entering WTO, the Chinese express industry has achieved a scale of 40 billion yuan. In recent years, the express delivery industry is developing rapidly in China, emerged many localization of private express delivery companies.
Mobile phone payment in China
In china, people can pay through WeChat or alipay with their mobile phones, which is an much more efficient way than use credit cards, almost in everywhere, such as shopping malls, coffee bars, fruit stands, print shop, restaurant and so on. People just need to Scan QR code and input passwords and then the payment has been done.
Public transportation.
China pays much attention to the public infrastructure, which accelerate the modernization process. Chinese should be confident that China has its unique advantage, especially in over high-speed rail. China has built over 22,000 kilometers of high-speed railways over the last 12 years.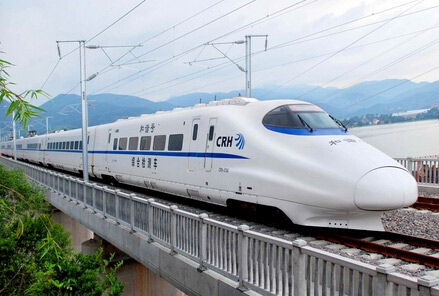 Food
China has a variety of delicious food and we, Chinese, usually conclude it into Eight Cuisines. Each cuisine has its own distinctive characteristics. All the people around the world can find their favorite food in china. And you can find that there are many different between northern china and southern china. If you do have interest in Chinese food, I highly suggest you to try as much as you can.

O2O business
Bike sharing
Bike-sharing in China is a greener method of transportation and provides a user-friendly experience. The introduction of bike-sharing schemes, pioneered by start-ups like OfO and Mobike, has brought the trend that people choose cycling instead of driving to schools, to workplaces or to do sightseeing to a new level.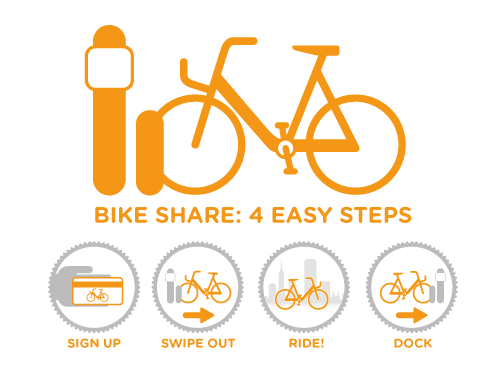 People can unlock the shared bikes by simply using their smart phone. The bikes are equipped with GPS and can be left anywhere in public for the next user. They're popular among many Chinese people as they provide an effective solution to the "last mile" problem, which refers to the final leg of a person's journey.
Traditional Chinese medicine
Traditional Chinese medicine (TCM; simplified Chinese: 中医; traditional Chinese: 中醫; pinyin: Zhōngyī) is a style of traditional medicine informed by modern medicine but built on a foundation of more than 2,500 years of Chinese medical practice that includes various forms of herbal medicine, acupuncture, massage (tui na), exercise (qigong), and dietary therapy.[1] It is primarily used as a complementary alternative medicine approach.[1] TCM is widely used in China and is becoming increasingly available in Europe and North America.
Pottery and porcelain
Pottery and porcelain refer to all products that are made of a mixture of clay, feldspar (长石) and quartz (石英), through shaping, drying and firing. Chinese pottery and porcelain go back to distant antiquity and have played in an important role in cultural development of Chinese society. China is among the first countries in the world to use pottery; and China has been recognized as the "home of porcelain," the word "china" being synonymous with porcelain.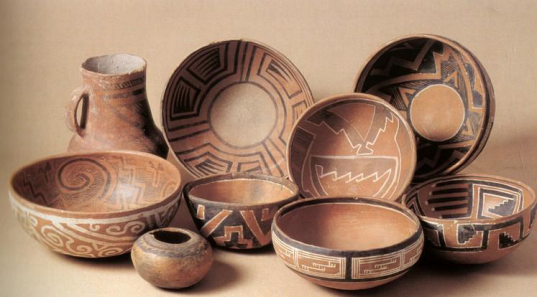 Throughout the ages, Chinese porcelain has been admired and valued by the world for its usefulness and beauty.
Porcelain differs from pottery in the following aspects.
1. It uses china clay to form the basic material. This clay includes pure white gaoling, feldspar and quartz.
2. Porcelain has a coating of vitreous glaze that is fired at a temperature of at least 1,200℃ until tough crystals appear.
3. Well-fired porcelain is non-porous and translucent. It produces a clear ringing sound like the sound of struck metal.
There many kinds of porcelain, such as painted porcelain, white porcelain, celadon.
9. Silk
10. Free wifi access almost everywhere
Gary Almond, lives in China
Although they have been mentioned, I want to emphasize three things that work together almost flawlessly; online shopping(Taobao), express delivery, and online payments(Alipay). I have ordered many items using these three and it is amazing to experience.
You can order just about anything online. Particularly, Taobao is an amazing online shopping experience. I have ordered everything from clothes to lumber to airplane tickets to food to tools. The prices are very competitive and it's easy to find what you need and buy them (even though they only have a Chinese-language version).
Next, you pay using some online banking options. I use Alipay which interfaces with my online bank account and withdraws and holds the funds until I have acknowledged that I have received the products. There are various checks and balances in place to help assure the transaction ended properly before releasing your funds to the seller. If there are any problems, you can chat with the seller directly and in most cases, they try very hard to resolve any issues because there is also a feedback rating system on Taobao and sellers with a bad reputation are easily discovered. Taobao also facilitates in case of disputes. I've only heard of a couple of cases where there was an issue, but, for the most part, the transactions go smoothly.
Finally, the express delivery system is nothing short of amazing for someone who comes from a Western country (I'm from the US).  Since I live in a tier 2 city, most items are delivered the next day or the second day. Shipping is free for most items, sometimes it costs me $1 to $2 dollars. Most people have their items delivered to their office, so all day long there are swarms of three-wheeled delivery scooters bringing packages to buyers.
As far as I know, there's no other thing like this on earth. I know that Amazon is experimenting with some quick delivery options, but so far it's only available in a handful of cities in the US and the items you can order are severely limited.
Quoted from https://www.quora.com/What-are-the-10-things-in-China-which-are-better-than-in-the-rest-of-the-world