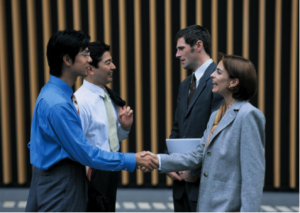 Negotiation is commonly held as contracts or businesses between companies. Indeed, it is more than that. Everything needs the fine art of negotiating. Even though most people used to think that the price is usually fixed and hate the hassle of negotiation. However, for those businessmen who come to Guangzhou or other parts of China for the first time, a solid knowledge of negotiating when buying stuff is quite necessary to avoid entering a deal that you would regret later.
For businessmen coming to Guangzhou for the first time, they might feel thrilled to see almost everything super cheap and it is just like a shopping heaven for them. One thing imperative to bear in mind is that most of the prices in the wholesale markets can be bargained even for several times. Don't take it as the fixed price or you will throw yourself into deep regret afterwards. Here are some tips to help you master the art of negotiation in your Guangzhou business.
1. Don't expose too much of your interest in a product you want to buy even though you're really drawn to it. It is better to act like that it does not matter to you and you don't have to have it. Sometimes the sales person would pounce on you if he or she can judge from your facial expression that you really want that item.
2. For the first time you will never get the exact item for the price. Usually the sales person would try to seduce you by offering a meager price. For example, for a necklace placed at $100, if you ask the sales person for discount, perhaps for the first time she would give you a discount like $90. Don't take it. Just pretend that it is too high and walk away. Sometimes the sales person would shout at your back and offer much more favorable discounts.
3. The second negotiation is to reach a middle point. Try to get 45-60% discount of the original price. If it is impossible, try to get somewhere around 70-85%. Try to negotiate in a friendly way, conversing about this and that. If the agreement cannot be reached, walk away again.
4. The final negotiation will be the last attempt. Be firm and try to get 40% off. Some might finally give you 40% off, while some can't due to different price tactics involved and store renting fees, staff cost, etc.
5. Guanxi is also a key, which is denoted as relationship in English. Your ability to cultivate relationship with the seller also matters a lot as some deals are reached per status of the relationship.
6. Skills involved in negotiation can not be neglected. Proper use of words, politeness, a knowledge of Chinese business practices and culture can put you all at ease and more successful in getting the ideal deals.