Today witnessed the opening of the first phase of the 21st Guangzhou Fair, which comes in new faces and brings new contents to visitors during August 23 to 26.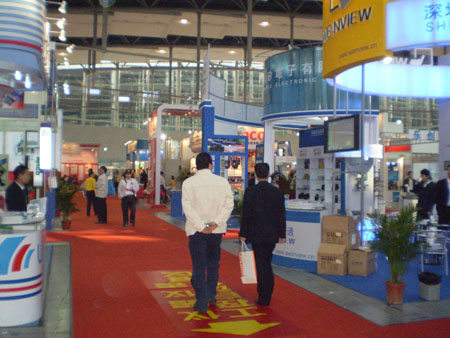 Different from China Import and Export Fair that is targeted at businessmen, Guangzhou Fair aims at made-in-Guangzhou products and retail buyers. The first phase, covering an exhibition area of more than 50,000 square meters, displays products manufactured in Guangzhou as well as sister cities around China and all over the world. Lots of companies in Taiwan and Hongkong also join the Fair.
Shanxi province and Heilongjiang province, located in the northern part of China, have sent delegations to the 21st Guangzhou Fair to showcase their agricultural products, food and handicrafts that enjoy a good fame.
A new subsidiary fair is also held concurrently with the 21st Guangzhou Fair in a different pavilion for the railway industry, where top manufacturers in China are organized by Guangzhou Metro Corporation and Guangdong Railway Industry Park to showcase their latest technology and products.