Looking for cheap stationery products from China? Huangsha Yiyuan Stationery Market in Guangzhou has you covered if you are set to import stationery from China.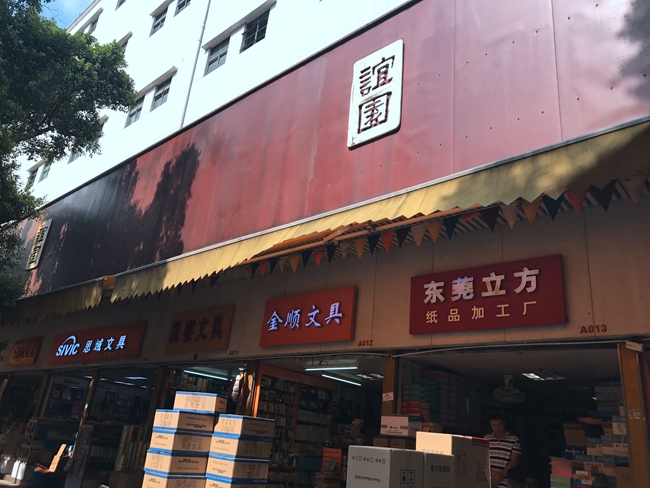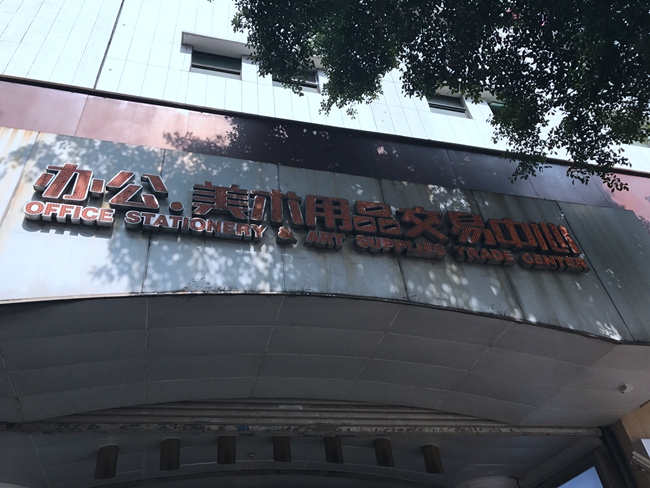 A heaven of stationery, this massive size China stationery wholesale market houses clusters of shops upon shops selling an expansive variety of art and writing instruments including pens, pencils, color sketch pens, pencil sharpeners, pencil holders, pencil boxes, pencil pouches, erasers, A4 paper, exam clip boards, quirky add-ons like stickers, ribbons, beautiful studs and ribbons for decorations, etc. It's a hub of cheap Chinese stationery and the best part is you get them at unbeatable economical rates.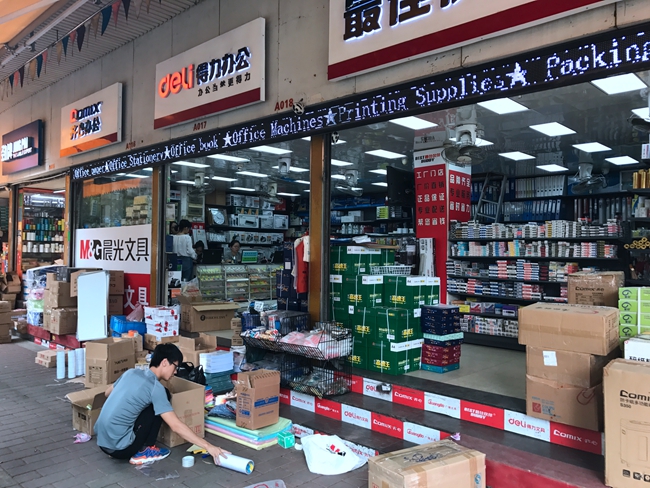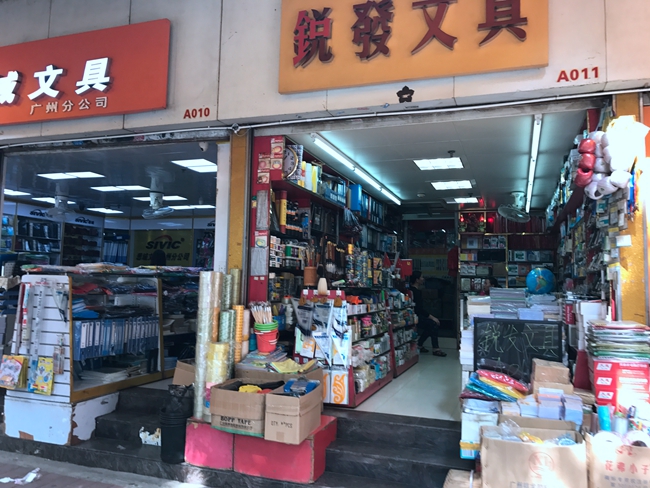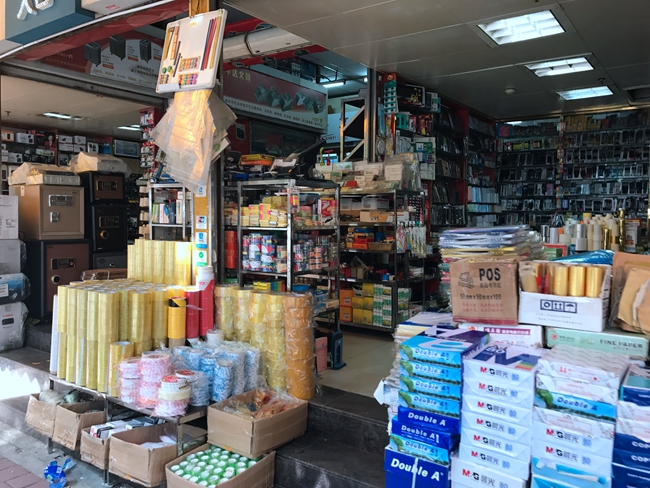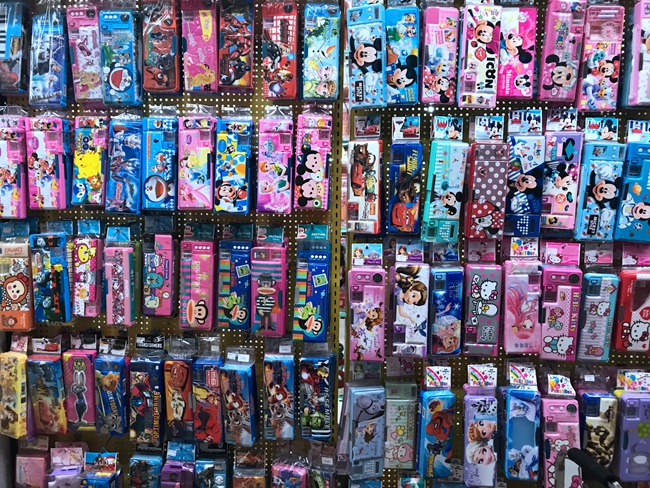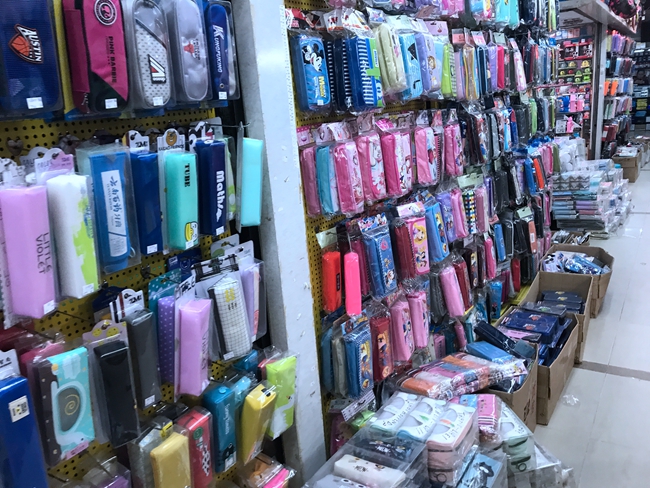 Available in vibrant shades and cute designs, these colorful pencil boxes crammed up the wall of the shops. If you are thinking about importing stationery from China or looking to hoard your stationery in bulk, Huangsha stationery wholesale market definitely worths visiting as the price you can find nowhere else.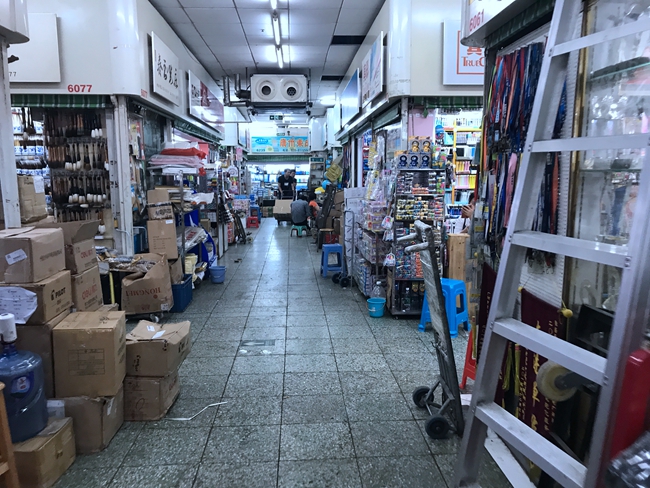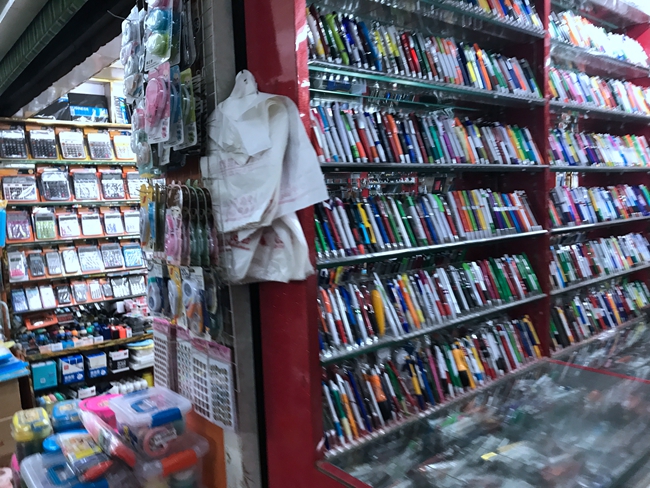 This huge Guangzhou stationery wholesale market is a stone's throw from Huangsha metro station, in the vicinity of Qingping medicine market. It starts functioning from 10:00am in the morning till 18:00pm in the evening. It's at full swing all days of the year except public holidays.