It is not the first time I've been here, N+1 times, I believe, but it is certainly the first time I've been carefully digging into this ceramic market area with customer's targets.
Before, I went to Shiwan Zhiye Ceramic Markets in Foshan a lot with my relatives. I should owe great thanks to it, where my cousin in-law gets quality and incentive priced ceramics for his store and managed to expand the store into large scale in my hometown, a coastal city in Southern Guangdong.
Today it was a trip with a customer in property business. He wanted to find building materials like ceramics, windows and doors for his 3 new villas coz these are sold at much higher price in Europe.
It was about 10 o'clock in the morning we arrived at Foshan Shiwan Zhiye Ceramic Markets from Guangzhou Railway Station, about an hour taking taxi.
The following pictures are the outlook of Foshan ceramic markets in Shiwan.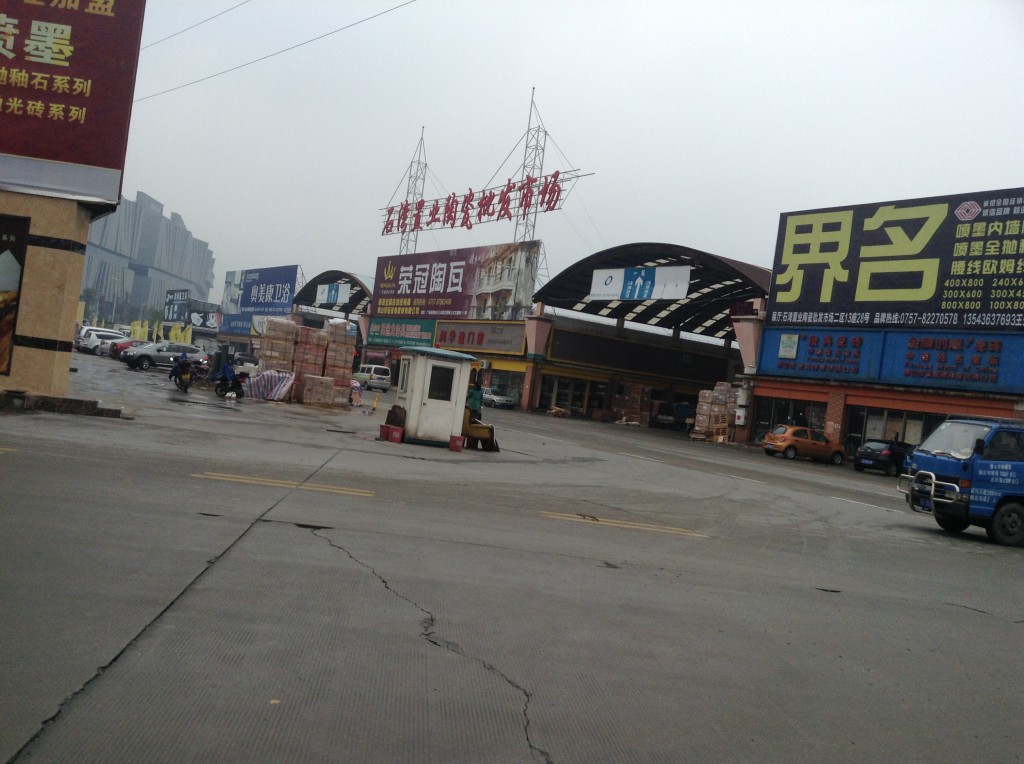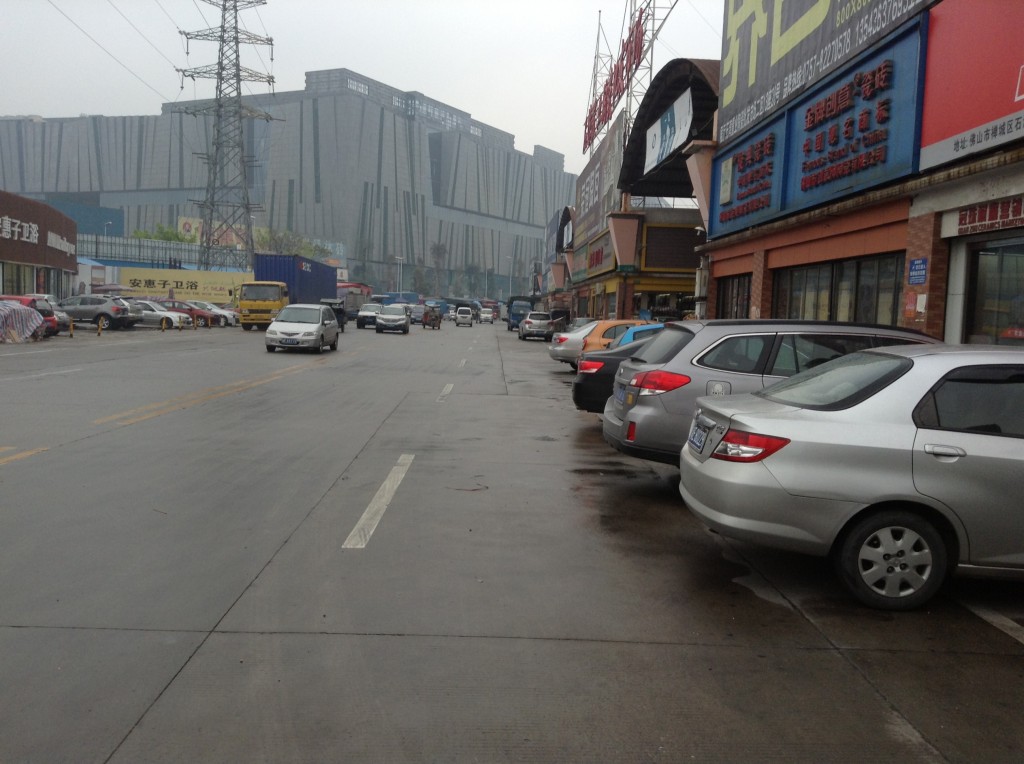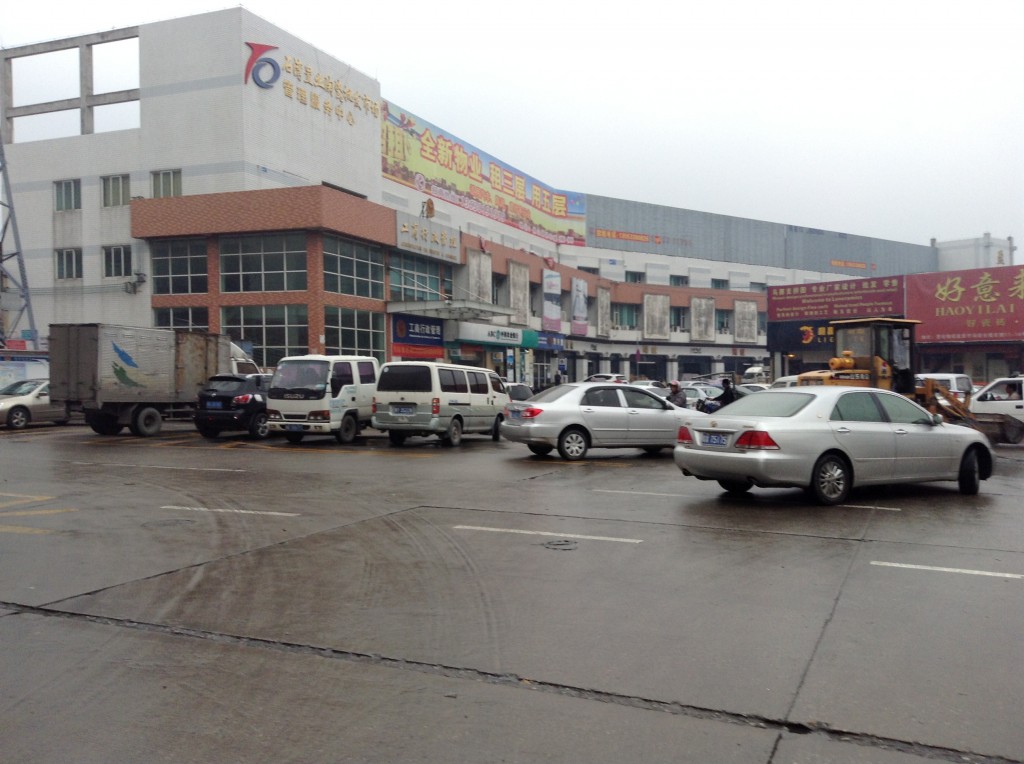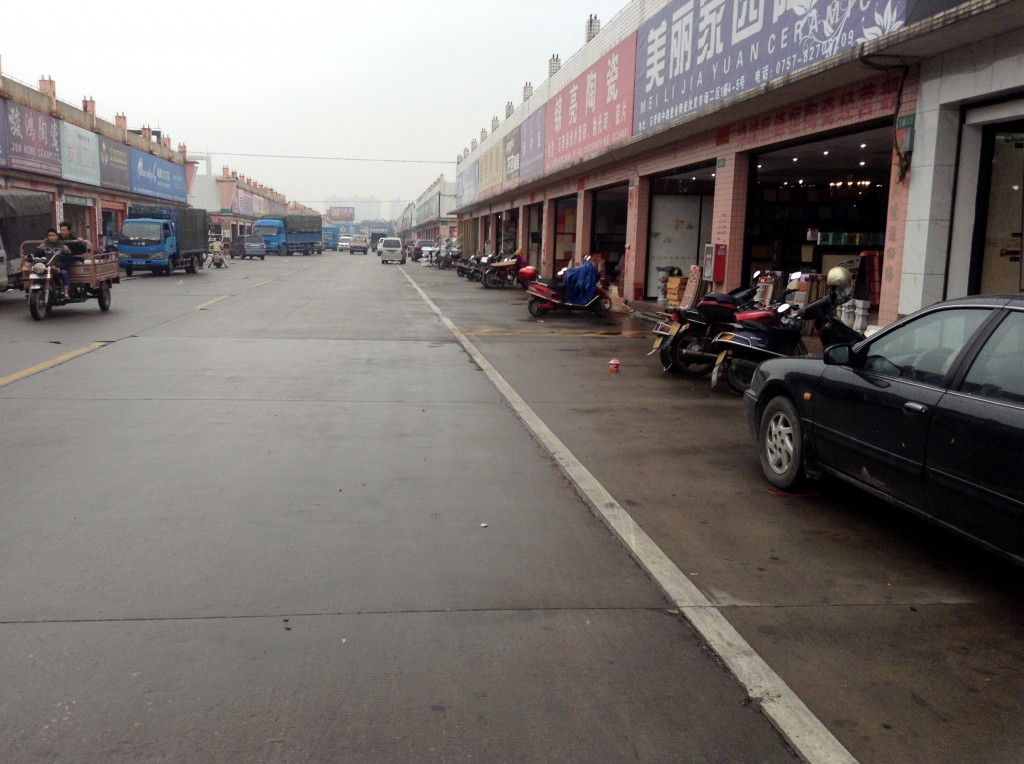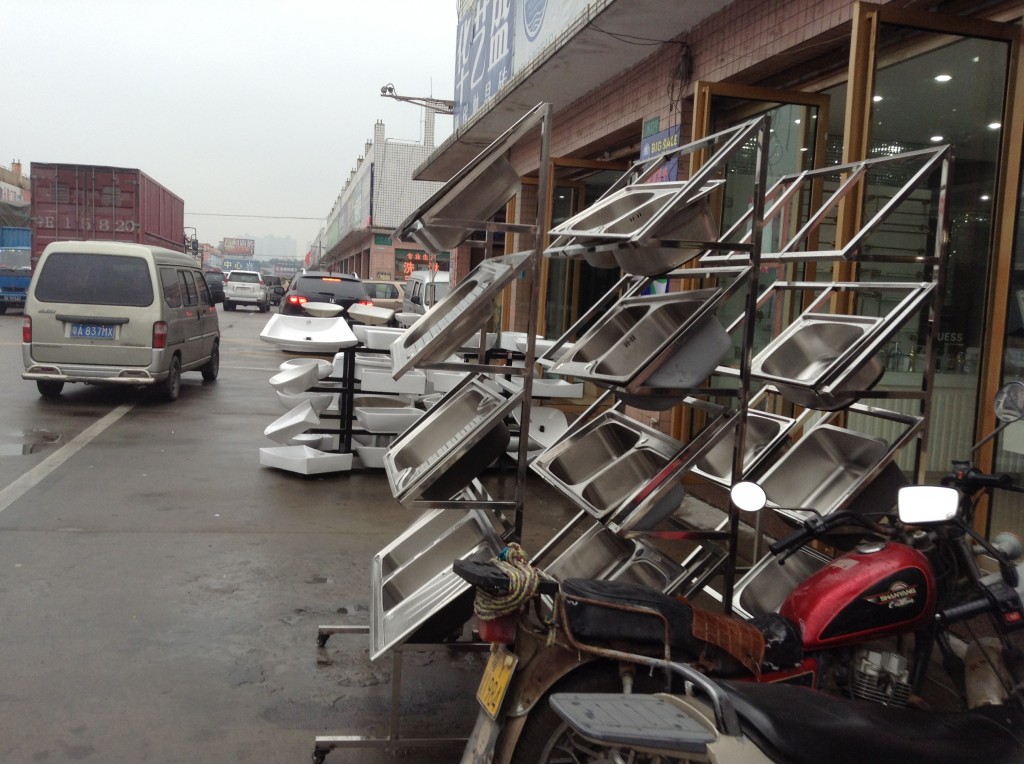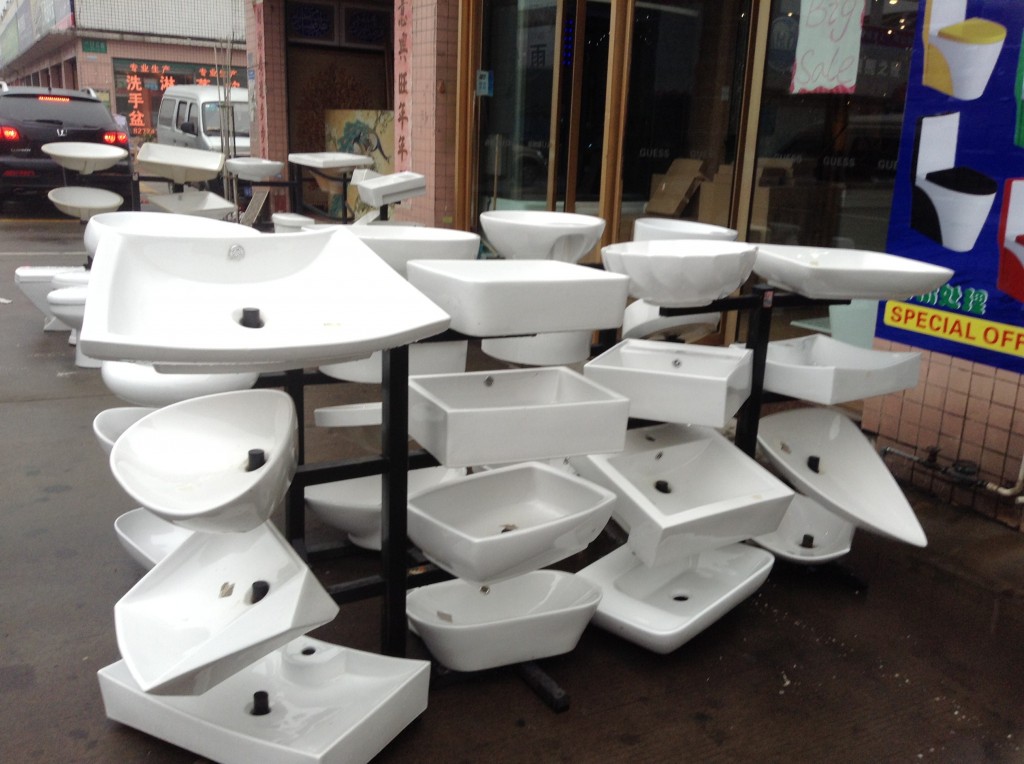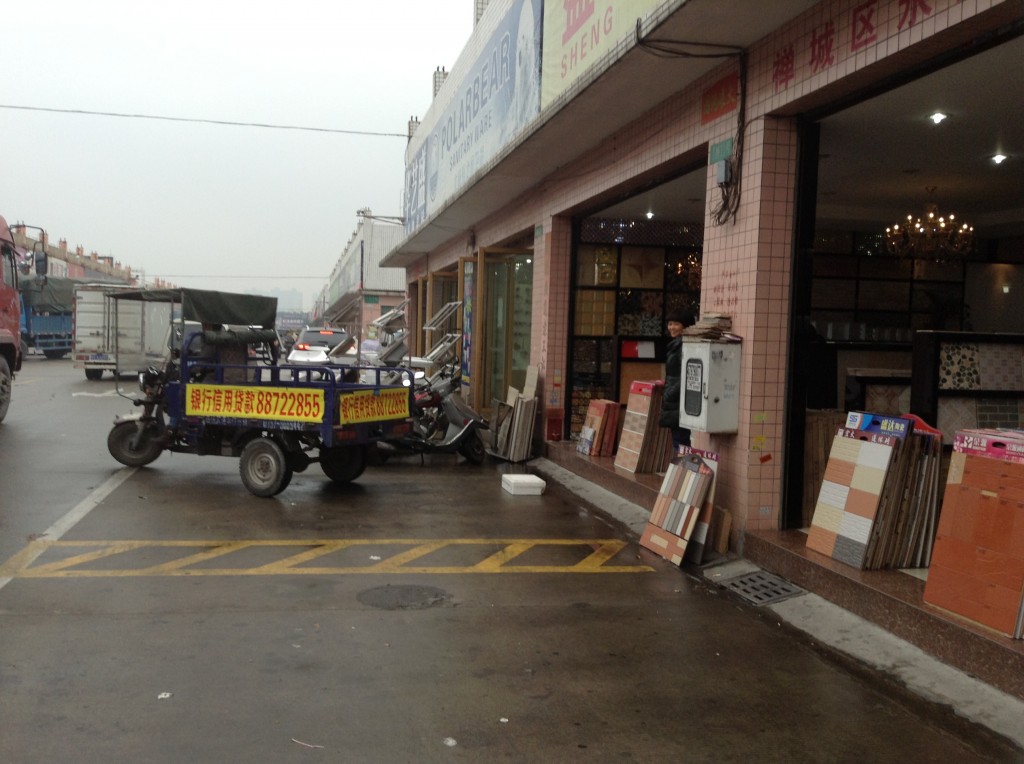 The product range in Zhiye Ceramic Markets covers building material, ceramics, kitchen ware, windows, doors, etc.
Inside Foshan Shiwan Zhiye Ceramic Markets: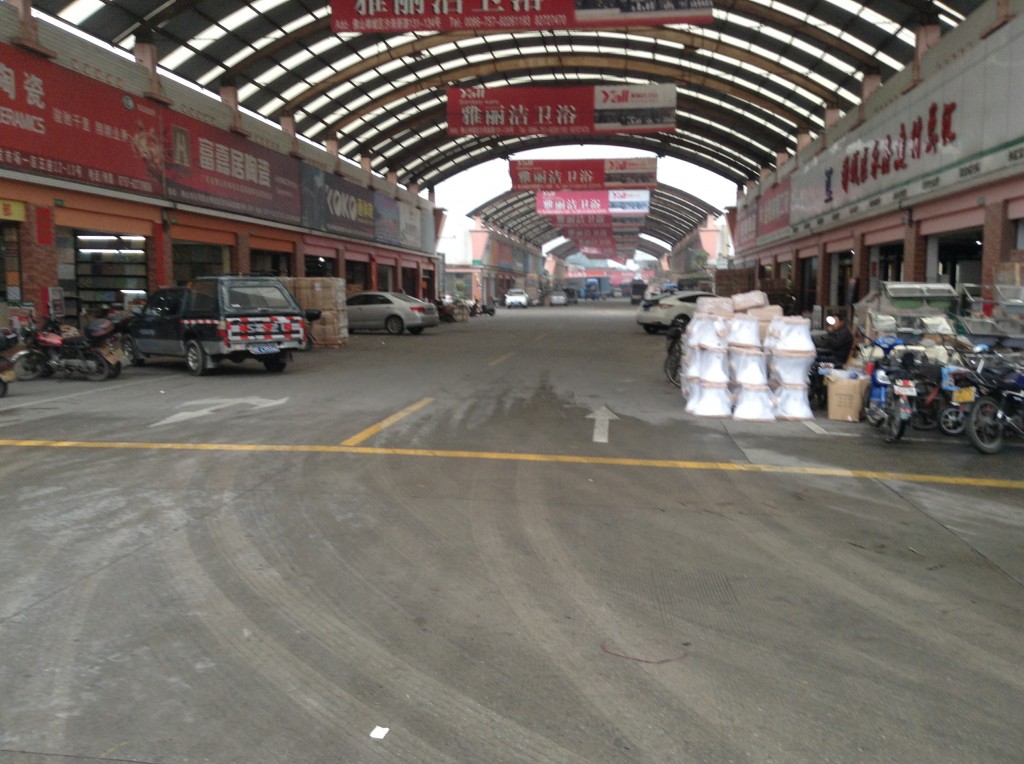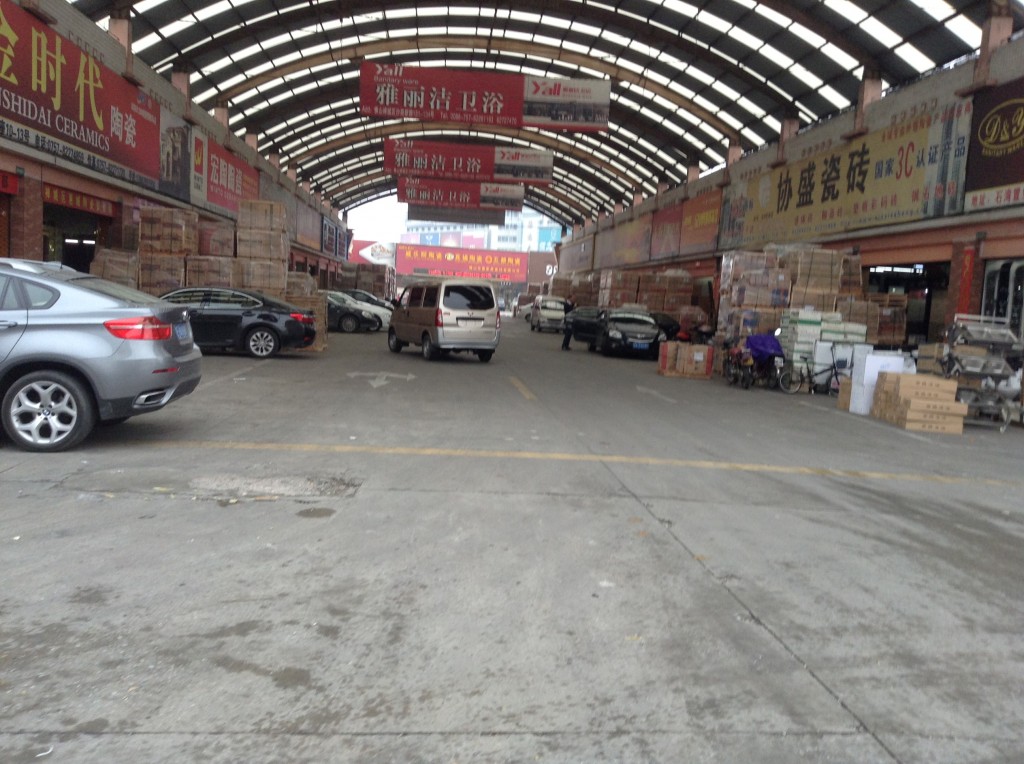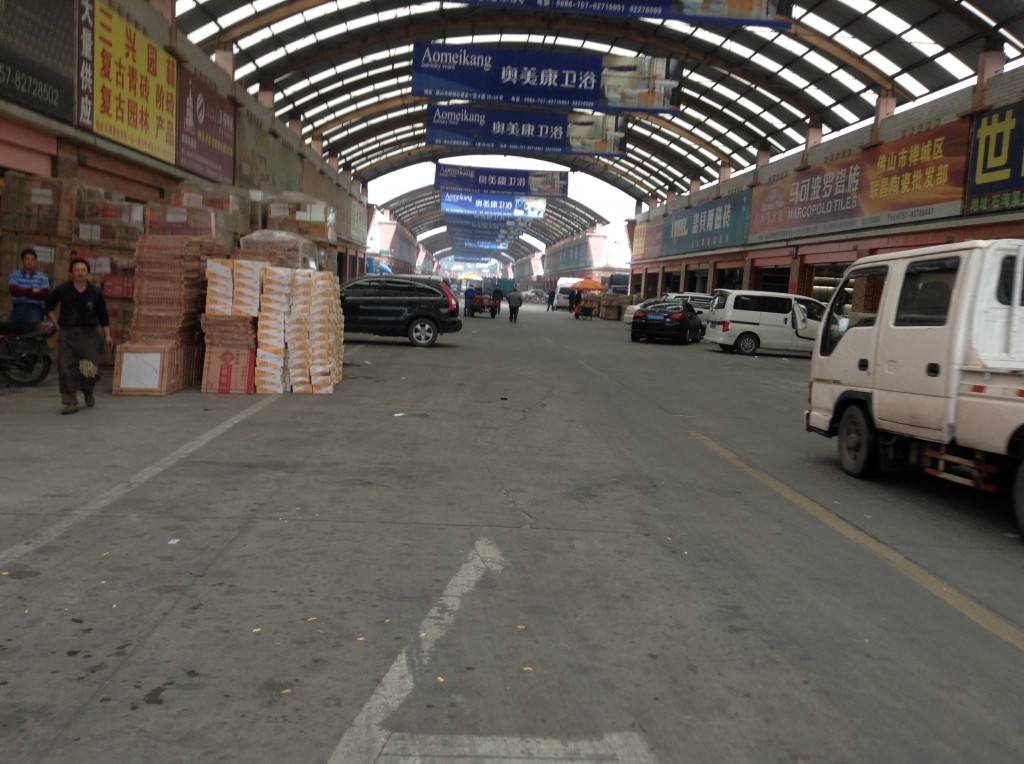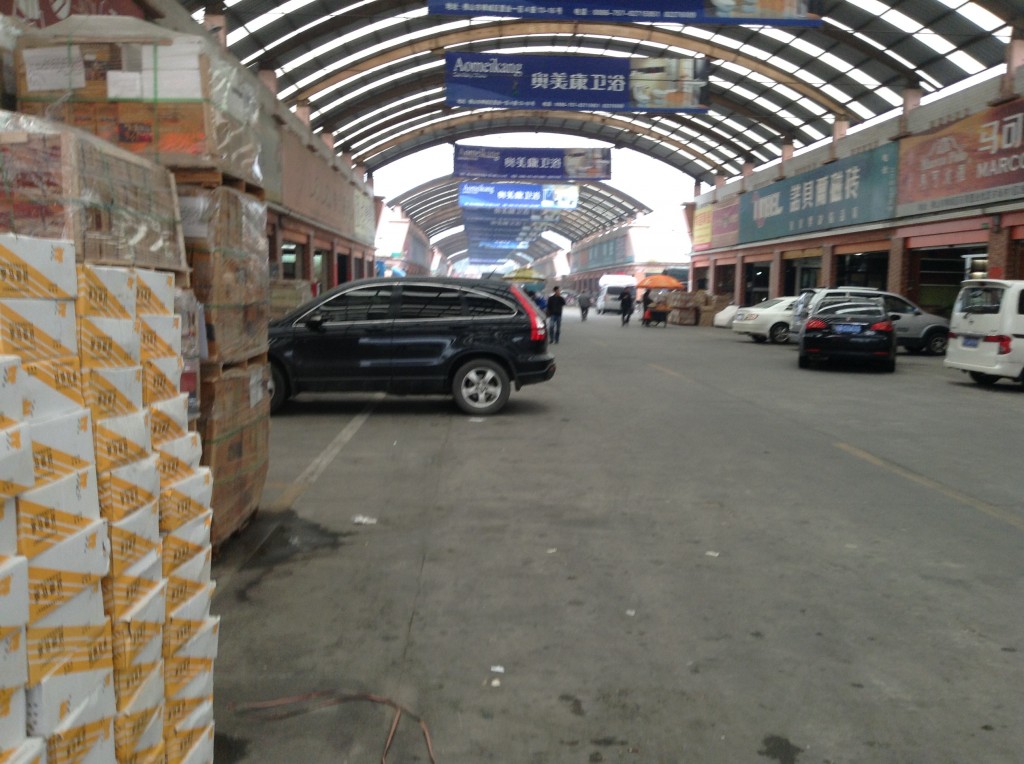 It didn't take long that we found what we were looking for. And the good thing for Shala was he was apparently quite happy because for the same thing, the price in his country was 150% higher than the price in Foshan Shiwan Zhiye Ceramic Markets.
Products sold in Foshan Shiwan Zhiye Ceramic Markets: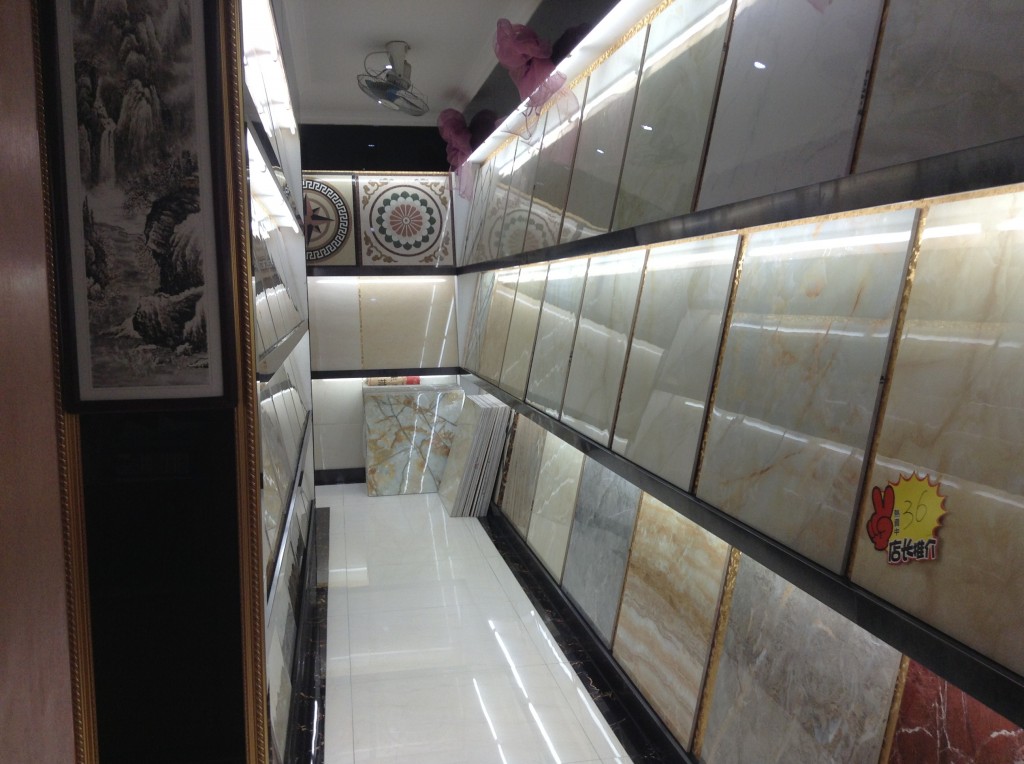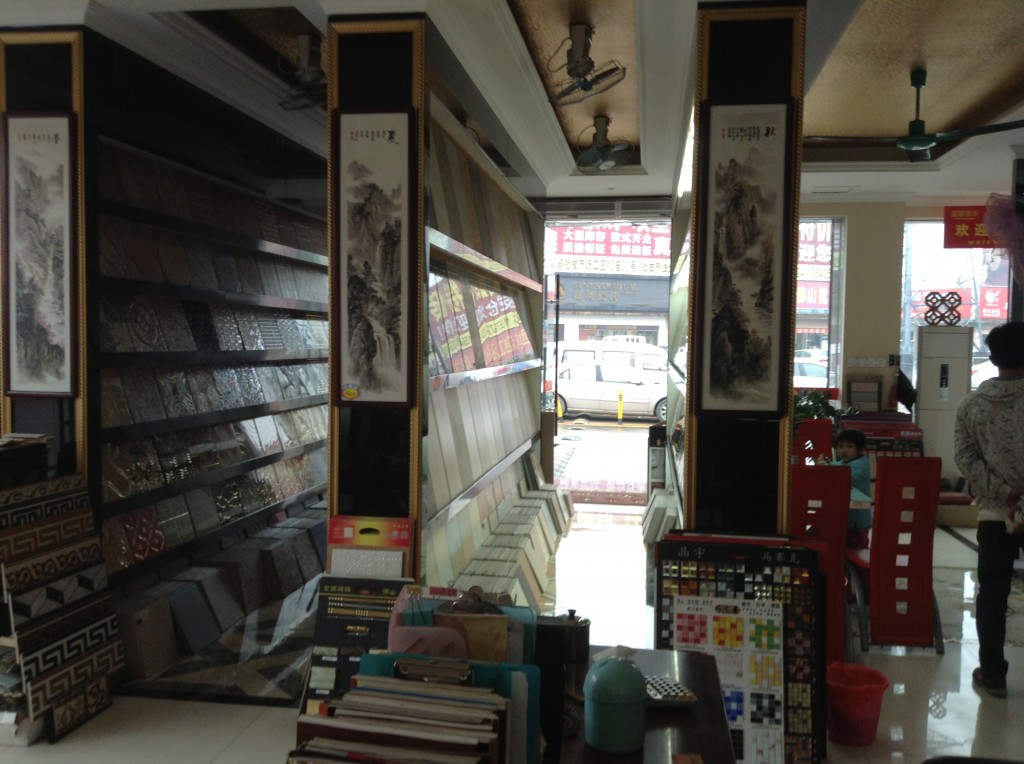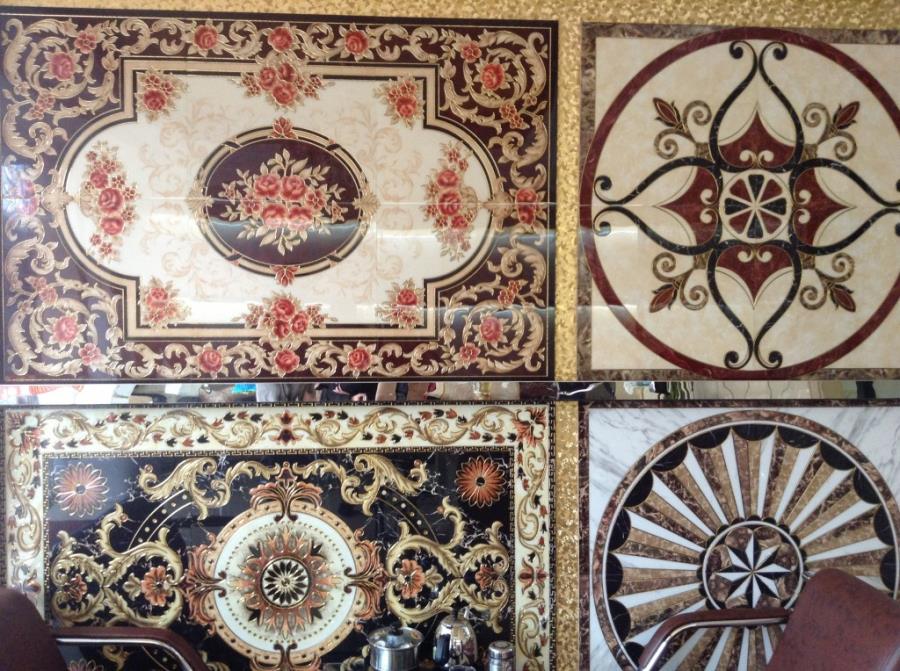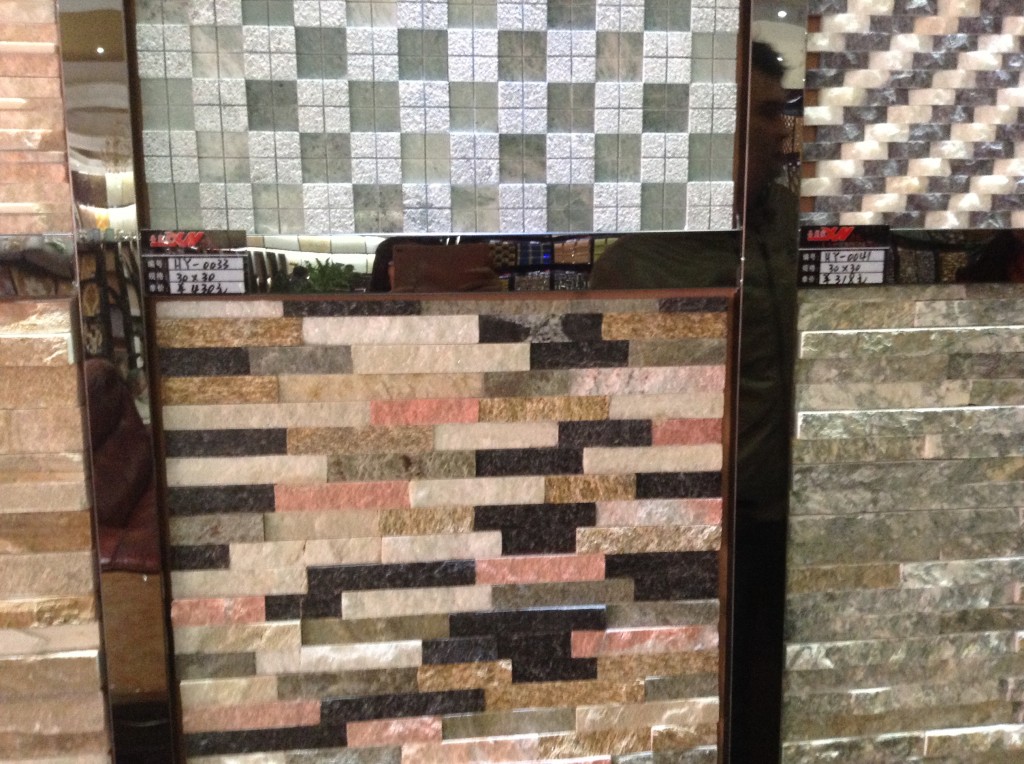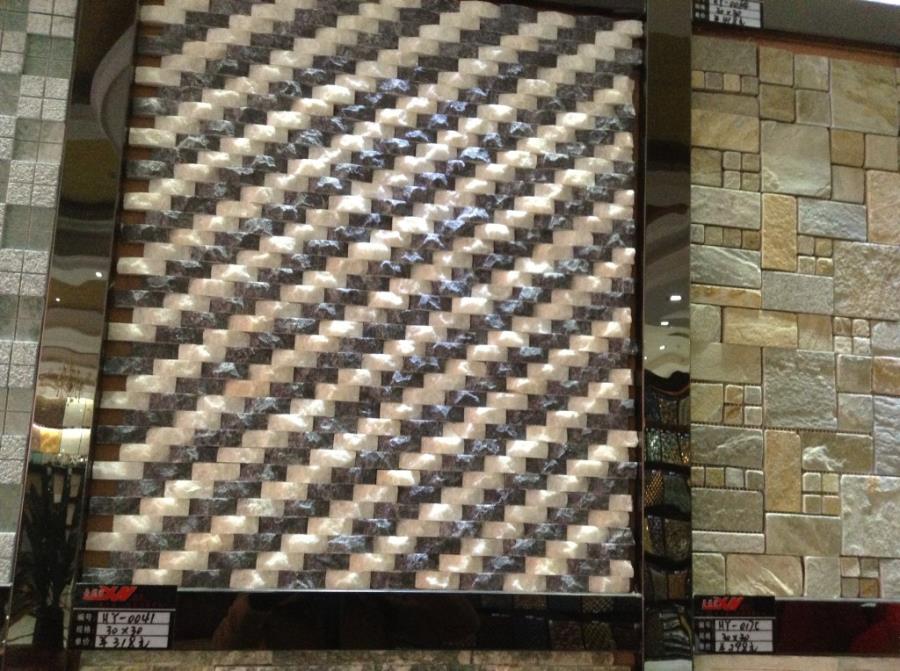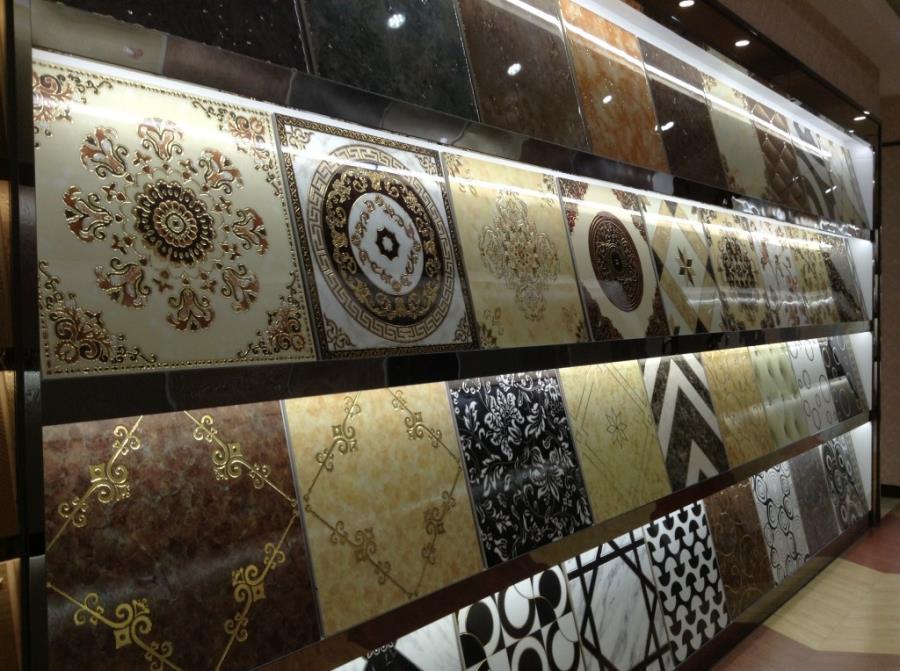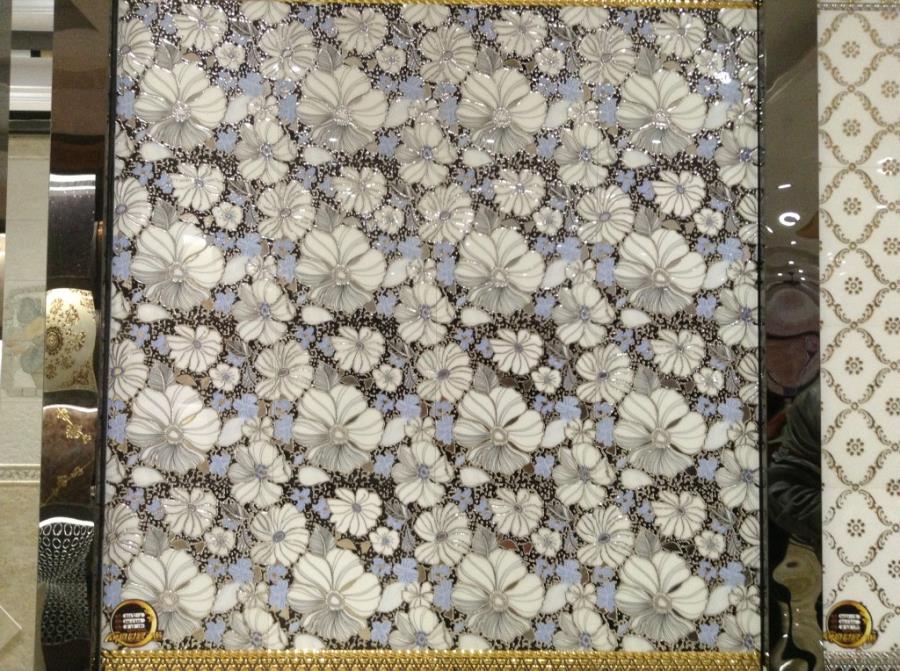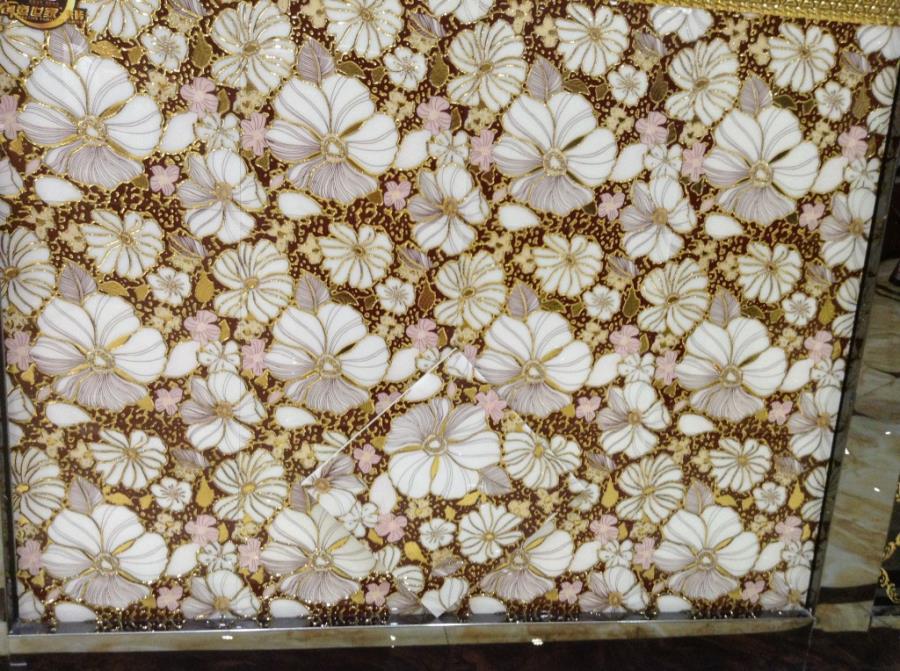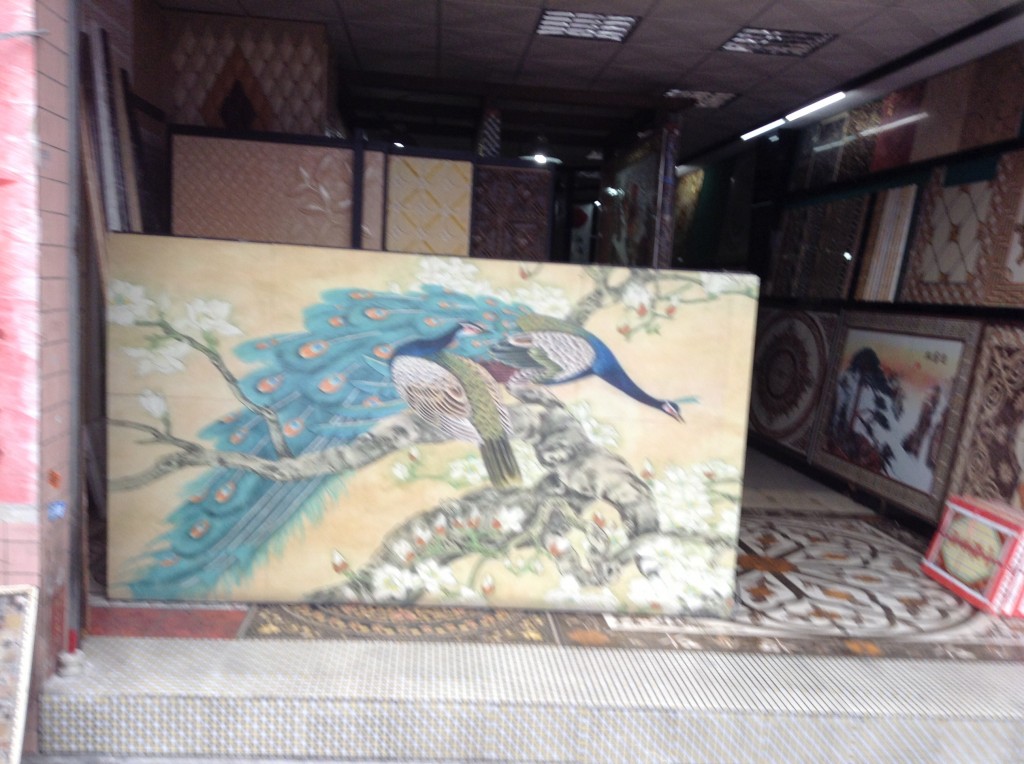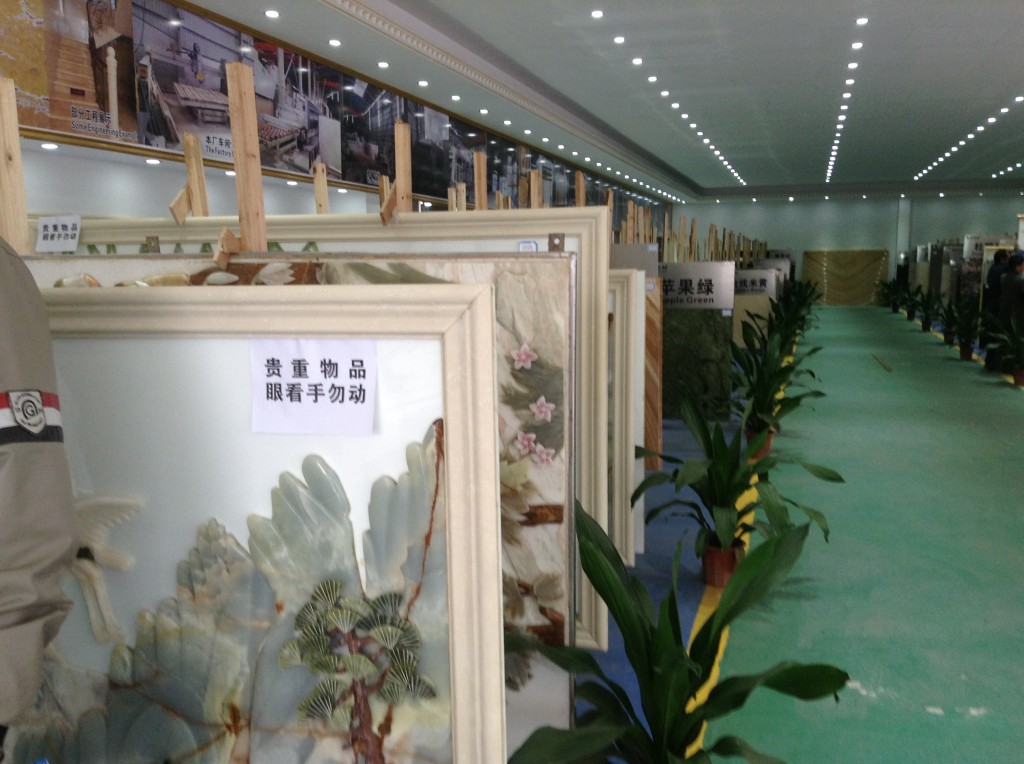 We have a team of local Cantonese growing up in Guangdong industrial cities, with lots of relationship "guanxi" opening factories, shops, etc. as well as enriching experience in international trade. If you are looking to buy building materials from China, surely Business in Guangzhou is one-stop shop for you.