Every day we receive few inquiries from startups especially those who have completely no clue what design is to launch their private label clothing line. When asked if they have their designs or sketches, typically 90% would send us "designs" that have nothing to do with the name.
Here we list some "designs" we used to get which we strongly advise you to avoid, for better manufacturing purpose.
Pictures copied from Google, Alibaba, Instagram or some brands' websites.
Some people tend to mistakenly believe these are their designs. During Canton Fair, usually we get lots of enquires asking to meet as they couldn't find anything in Canton Fair for private label clothes manufacturing. However, 80% sent us pictures they took from Google, alibaba or somewhere else and claimed as their designs, to produce the same models and put on their tags.
Drawings like below.
Neither can any China clothes factory produce private label clothes for you with these "designs".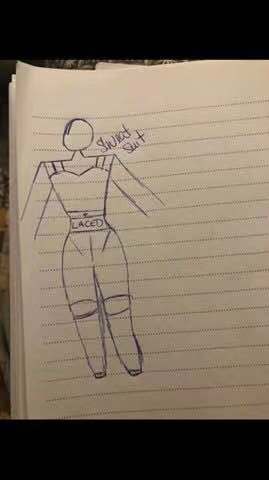 In the meanwhile, following are designs/sketches for private label clothes we prefer as reference, for better manufacturing quality.
A good design/sketch should be unique/your own idea, covering the structure of the product, measurements, choice of raw materials, accessories, manufacturing ways, e.g., print or embroidery.