Guangzhou is home to hundreds of clothing wholesale markets of different scales. The number might seem mind-blowing at the beginning; however, if you're a frequent visitor to Guangzhou, you know for sure it's not exaggerated. Dubbed as "Fashion Capital of China", the city houses the biggest number of China garment wholesale markets, and it's growing. It's challenging to visit the hundreds of Guangzhou clothes wholesale markets one by one as they scatter around different parts of the city. To make things easy, we've compiled a list of 8 clothing wholesale centers in Guangzhou based on geographic location, each apparel wholesale business center houses at least several multi-floors clothing wholesale buildings.
Zhanxi Business Center
Zhan, short for Guangzhou Railway Station, while xi, means west. The business center is strategically located in the western side of Guangzhou Railway Station, a much preferred choice especially for import and export business.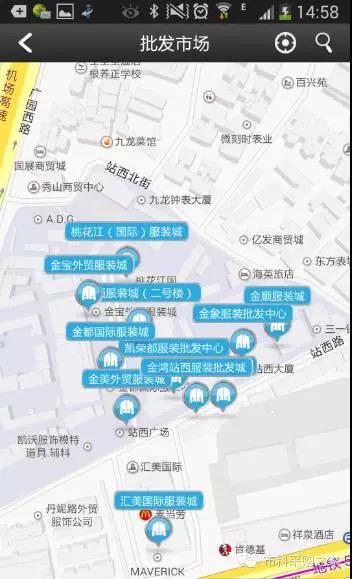 Zhanxi business center houses a list of about 10 wholesale buildings, among them some of the prominent ones are as below.
Huimei International Fashion City
Kimme Fashion City
Kinho Fashion City
Kairongdu Clothing Wholesale Center
Kindo International Fashion City
Gold Elephant Fashion Commercial Center
Kinsun Fashion City
Kinbo Fashion City
Taohuajiang International Clothing Plaza
Apart from fashion products, Zhanxi business center also houses the largest watch wholesale markets in China.
Zhan'nan Business Center
Zhan'nan, which means in the southern part of Guangzhou Railway Station, is joined by a pedestrian bridge. The business district consists of about 20 apparel wholesale buildings. Following is a list of prominent clothes markets in Zhan'nan business center.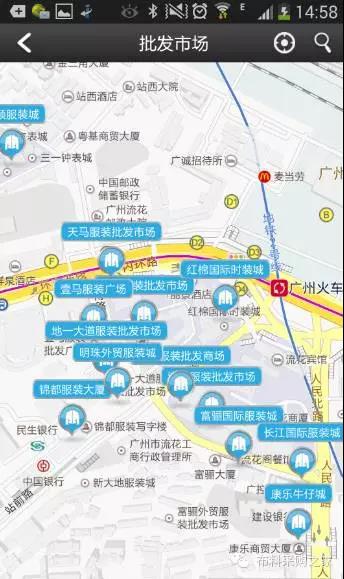 Baima Clothing Wholesale Market
Tianma Clothing Wholesale Market
Yima Clothing Plaza
Kapor Int'l Fashion City
The Top Clothes Underground Wholesale Center
Pearl Foreign Trade Center
Fuli International Clothing City
Changjiang International Fashion City
Kangle Jeans City
Liuhua Fashion Wholesale Market
Besides wholesale clothing, Zhan'nan business center is also a stone's throw from Xijiao Plaza jewelry wholesale market.
Sanyuanli Business Center
The neighborhood of Sanyuanli is home to expats from Africa and few Arab countries, therefore, most of the clothing wholesale markets specialize in African or Arab style. Some of the prominent garment wholesale markets are: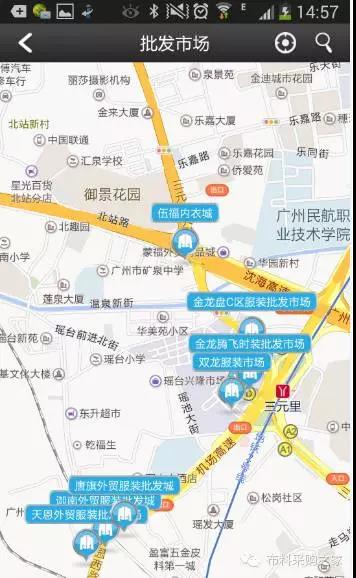 Shuanglong Fashion City
Golden Dragon Foreign Trade Clothing City
Wufu International Garment Center
Tangqi Foreign Trade Center
Jia'nan Garment Export Center
Tian'en Clothing Market
Shisanhang Business Center
A trading center with long and enriching history, now it has evolved to be the fashion center of China. Some of the prominent clothing wholesale markets in Shisanhang are: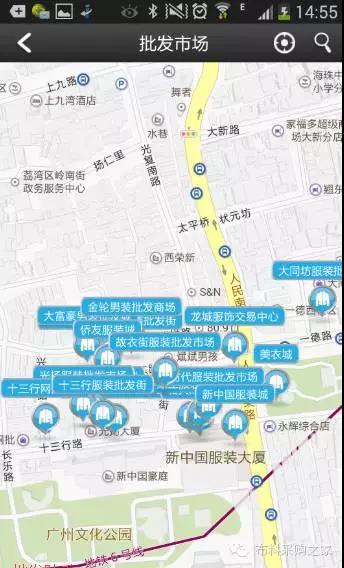 Xinzhongguo Fashion City
Meiyicheng Clothing Wholesale Market
Guyi Street Clothing Wholesale Market
Longcheng Cloth Trading Center
Datongfang Cloth Trading Center
Shahe Business Center
It's famous for low to medium quality clothes at low prices. It's also where many taobao sellers buy from. Some of the most prominent clothes markets in Shahe business district are: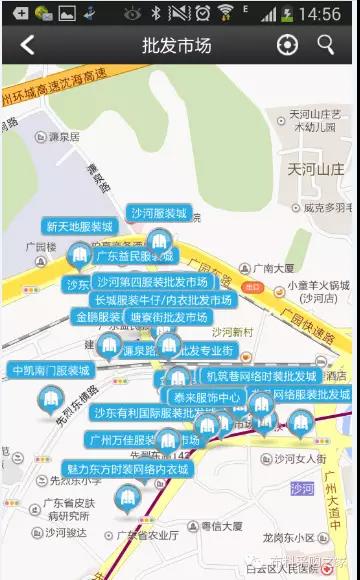 Wanjia Clothes Wholesale Plaza
New Field Fashion Center
Shadong Youli International Clothing Wholesale Center
Zhongkai Nanmen Clothing Trading Center
Yimin Clothing City
Changgang Business Center
Compared with its siblings Shisanghang and Shahe, Changgang business district seems to shy away from public. However, you can find great deals of low to medium quality clothes there, sometimes the clothes are even sold by gram. Here're some clothes markets in Changgang.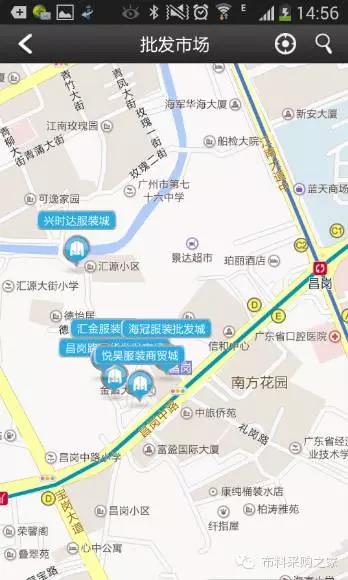 Haiguan Clothes Wholesale Center
Huijin Clothes Wholesale Center
Xingshida Fashion City
Yuehao Clothes Trading Center
Shijing Business Center
The business district of Shijing houses several clothes wholesale markets where you can find clothes stocks from factories or some big brands. The price for stock clearance is usually insanely low, however, on the condition that you must take all the stocks. Some markets in Shijing business center are: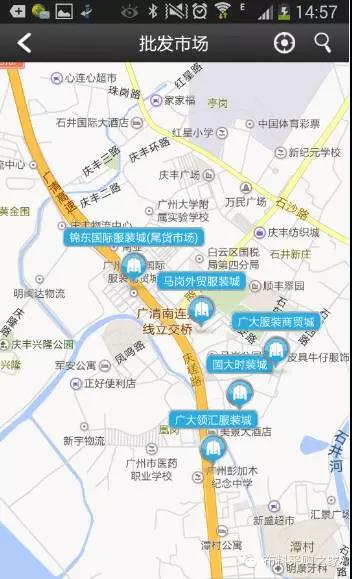 Guoda Fashion City
Guangda Clothes Trading Center
Jindong International Clothes Center
Magang Foreign Trade Center
Jiangnan Dadao Business Center
The business district of Jiangnan Dadao specializes in wedding dresses and other wedding related products. Both sides of the road are either lined with shops selling wedding products or multi-floors wholesale buildings housing hundreds of shops. Some of the wedding products markets are: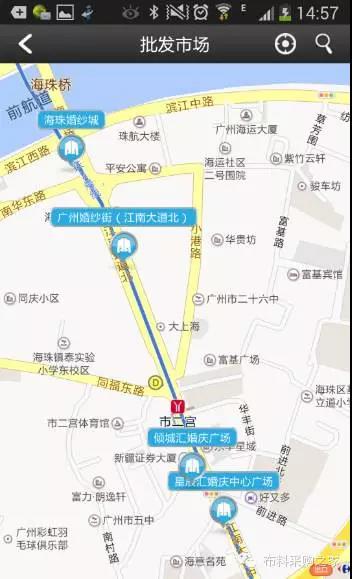 Haizhu Wedding City
Guangzhou Wedding Street
Qingchenghui Wedding Plaza
Xingchenhui Wedding Center Plaza