If evidences are necessary that the digital world is taking what we see to a level of sophistication then the photography equipment markets in Guangzhou would make a convincing "Exhibit A". Tucked away amidst the skyscrapers, photograph markets in Guangzhou coddle the needs of shutterbugs and enthusiast snappers with a penchant for photography. This article walks you through a list of photography markets in Guangzhou to kick start your passion for photography.
List of photography markets in Guangzhou
Shengxian Photography Equipment Market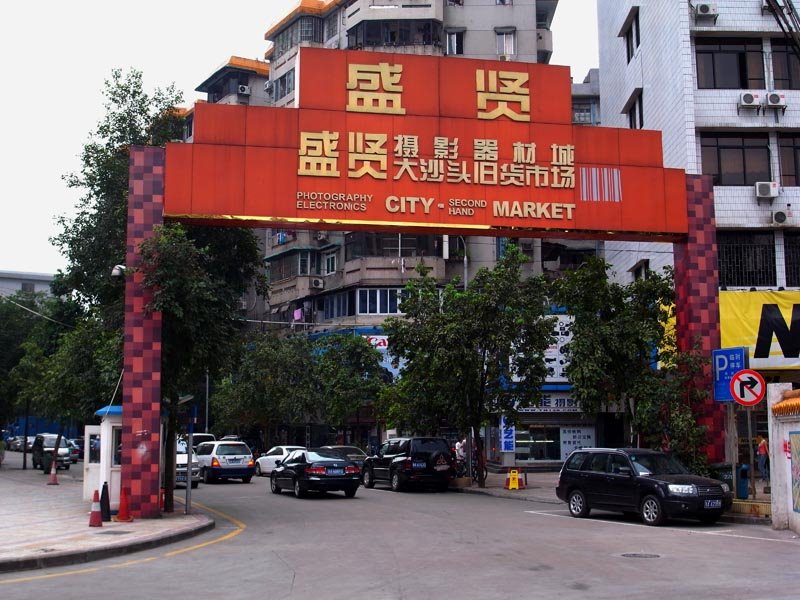 The entire photography market of Dashatou is enormous with a great assortment of shopping options. Within a short walking distance of B2, Donghu metro station, you'll be amazed at a dizzying array of photography shops sprawling on both sides of the street. This multi-floor camera market in Guangzhou covers rich options for your photography hankerings call for, from amateurs to professionals, even high-end gadgets like Leica Camera.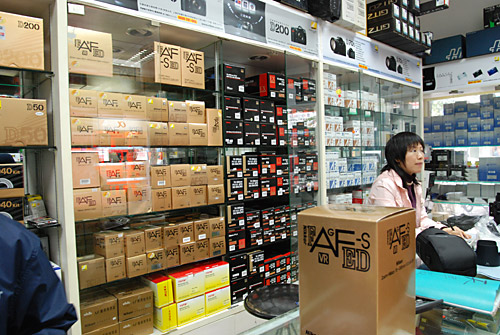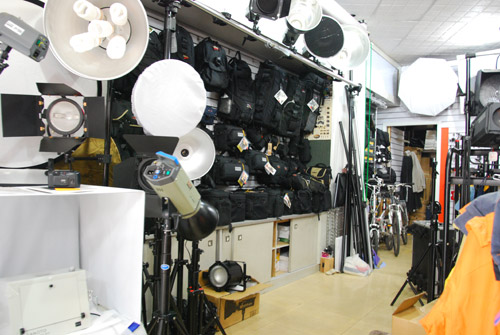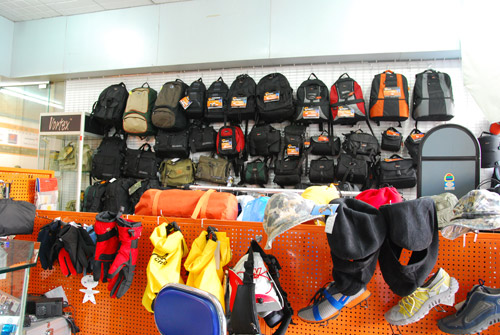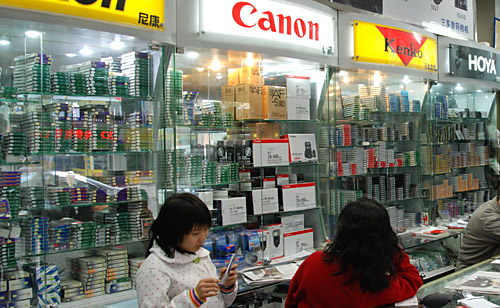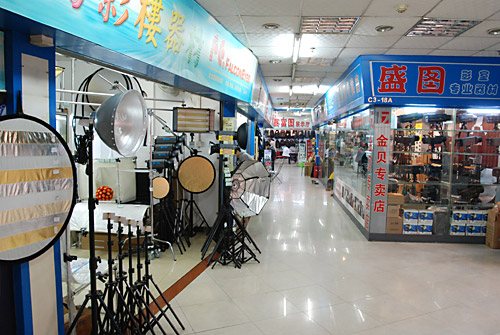 Expect to find an amazing palette of photography equipments in Shengxian, including cameras, seamless background paper, soft boxes, studio lights, dehumidifying cabinets, DSLRs, lenses, action cams, drones, etc.
As a rule of thumb, the cameras prevailing in Shengxian photography equipment city are set into two categories: Hanghuo (行货) and Shuihuo (水货). The former comes with a hefty price tag as it is officially imported and manufactured with a more reliable quality, while the latter is at insanely low price with a risky quality.
Highsun Photography City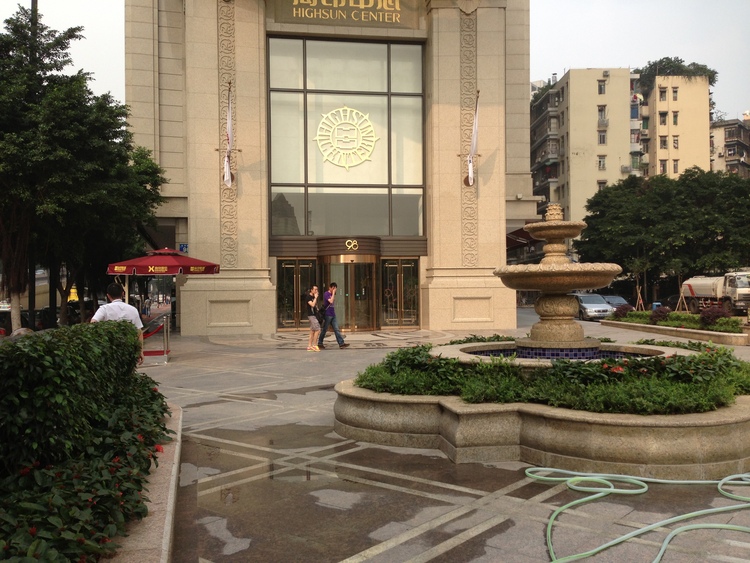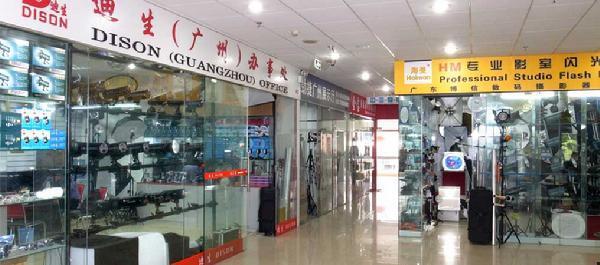 A full-fledged nirvana neighboring Shengxian photography market for shutterbugs and amateurs, Highsun photography city is the most modernized photography equipment city in Guangzhou, specializing in a more sophisticated level of photographic equipment. The highly-modernized skyscraper with facilities is encumbered with a multi brand array of photographic equipment and accessories, and also, the roof top makes perfect spot to hold photography exhibitions.
Tianhe Computer Market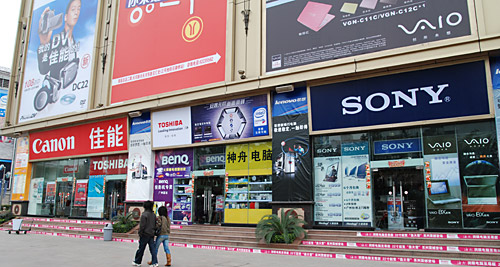 Nestled beneath the shadows of skyscrapers in central Tianhe district, Gangding(Tianhe) computer market covers a surprisingly diverse palette of computers, computer parts, cell phones and photography equipment. Here you can find cameras and lens from technology leaders such as Nikon, Canon, Sony, Fuji and many more. It's best approached from Shipaiqiao metro station.
Tips: Drive a hard bargain to get the best deal.
A sweet spot to shop, Gangding is overwhelmed with crowds and watch out for pocket-pickers.