Jades are often known to be sold in luxury, polished malls at exorbitant prices, however, the jades jewelry wholesale market in Guangzhou is a completely different scene. It's more like a down to earth flea market with gems and jades easily affordable to the public, and that's what I like about the city. 🙂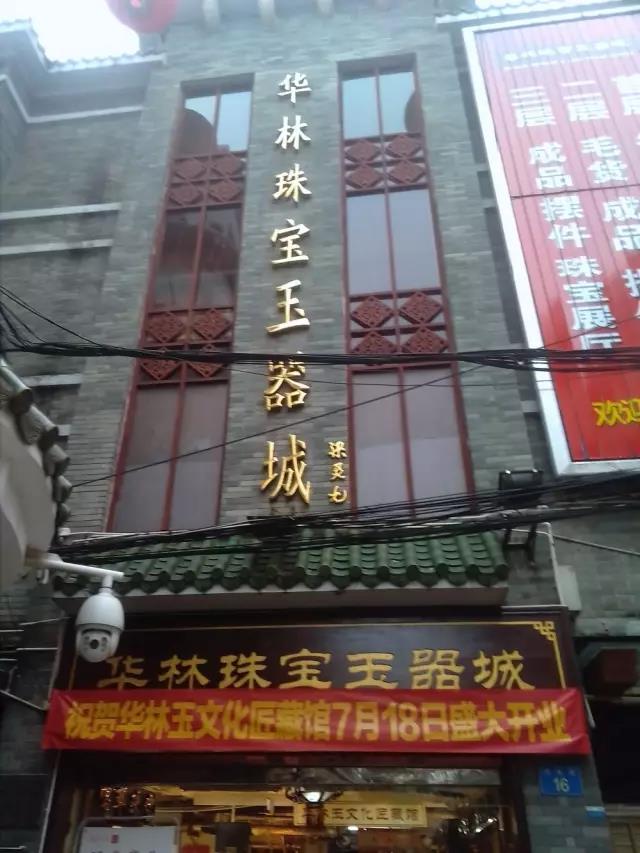 The Chinese jade jewelry wholesale market is ideally located around the landmark of Guangzhou – Hualin temple, centered by Hualin International that consists of five buildings A, B, C, D, E. Each multi-level building houses hundreds of shops dedicated to an extensive range of jades, precious stones, gold, to name a few.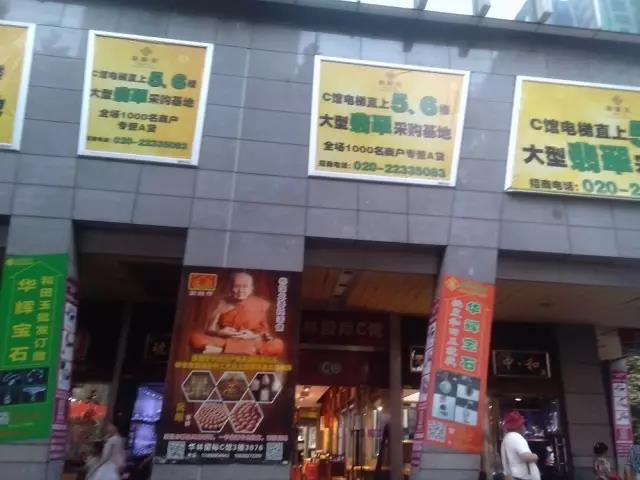 The entrance of Hualin Jewelry and Jade City.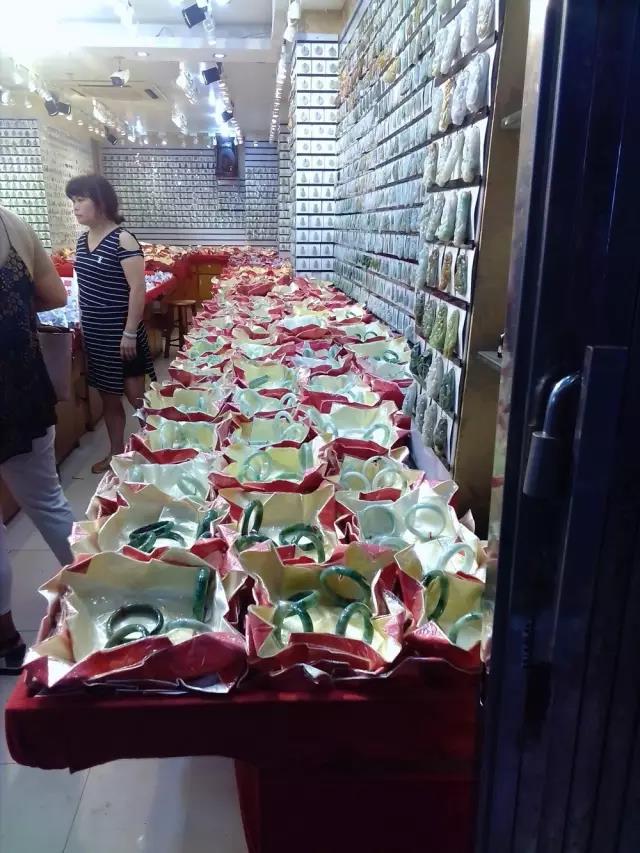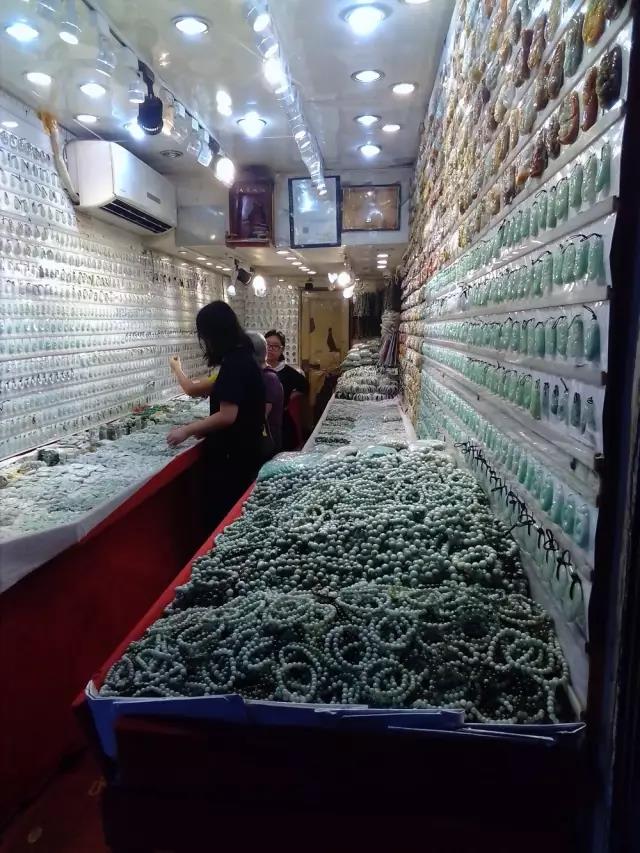 Inside the China jewelry wholesale market, jades are stacked in the store front. Jade pendants and bracelets are everywhere.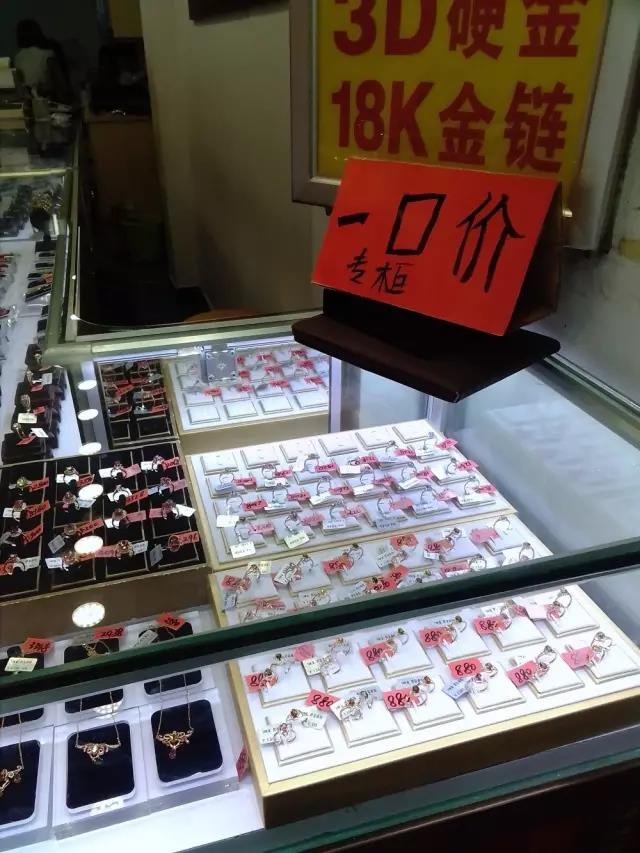 A counter with jewelry at fixed prices.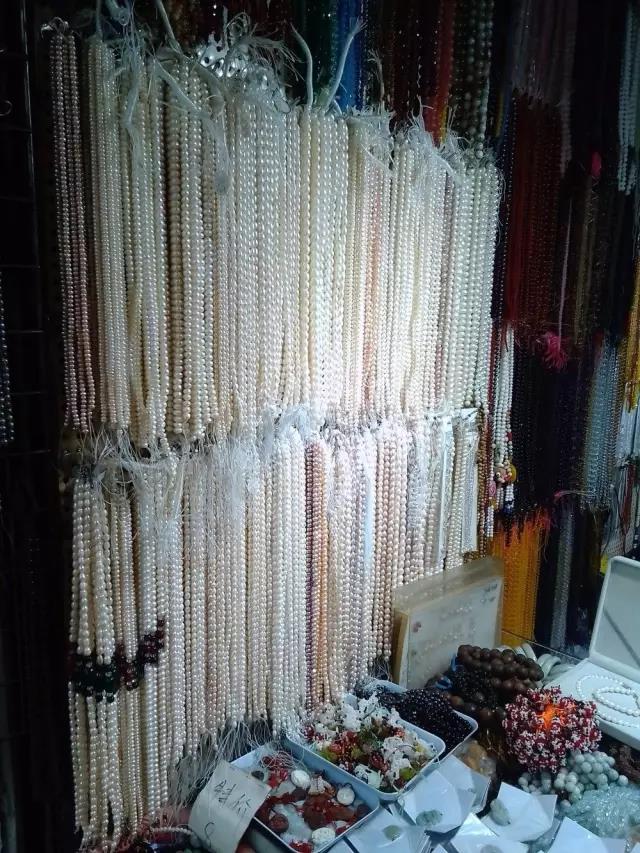 Pearl necklaces and bracelets are usually hung on the walls of some shops.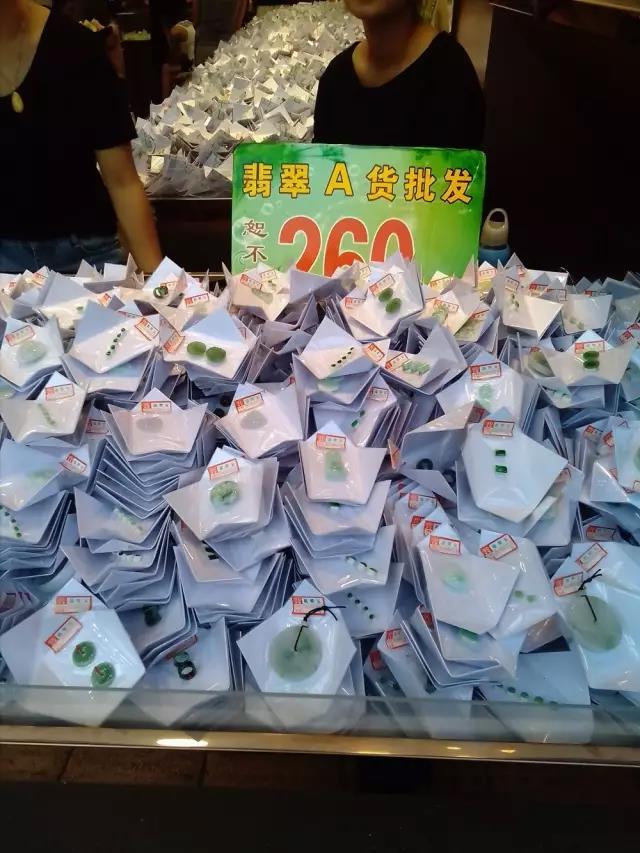 A shop selling A grade jades at CNY¥260 per piece.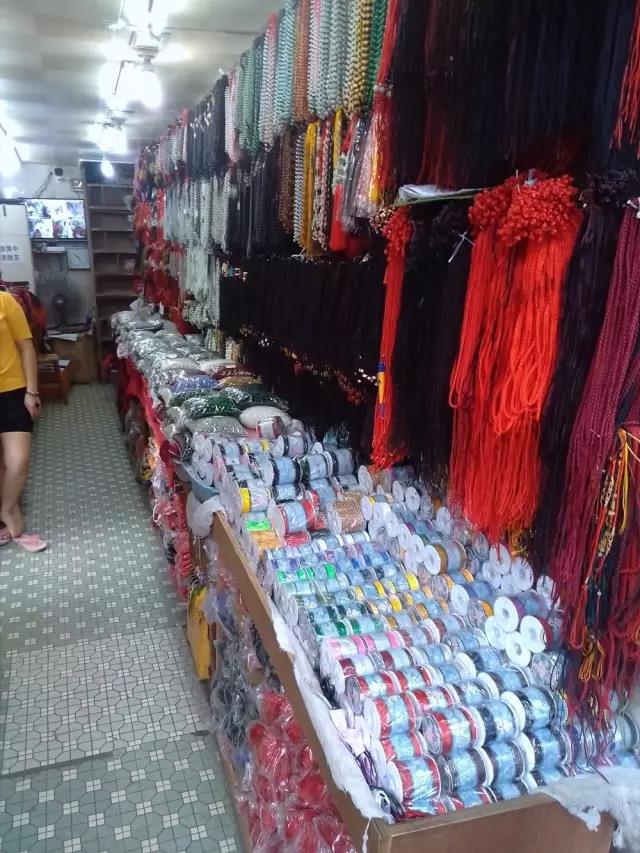 Apart from jades, pearls and other jewelry, you can find an expansive range of accessories for jewelry like strings, ribbons, jewelry boxes, etc.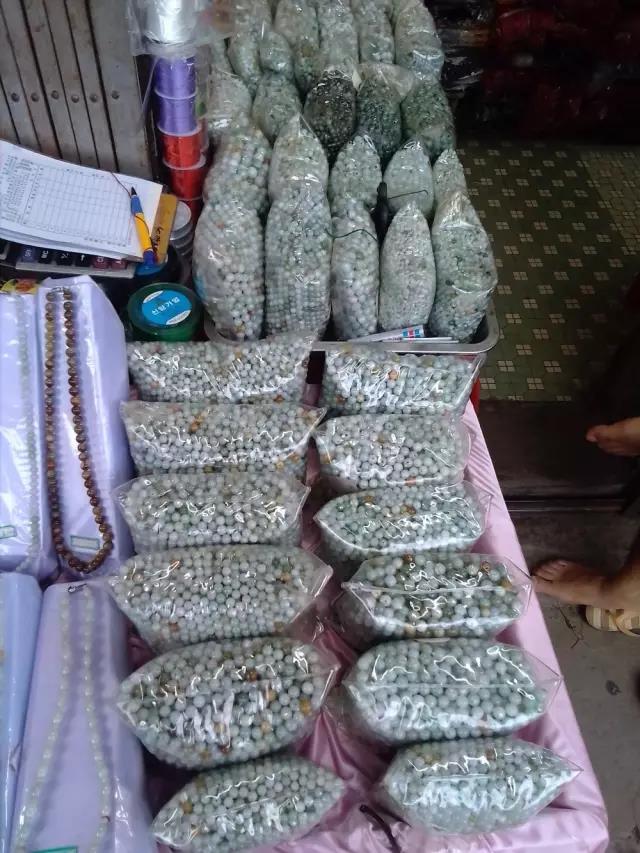 Some shops also sell pearls by bags, a perfect choice for those who want to custom the design, length, etc. For those who want to save all the hassles of threading beads onto strings yet crave for customization, the greatest part about the jades wholesale market is that some China jewelry manufacturers offer bead threading service, what you have to do is just buy the beads, strings and other accessories you want to thread onto the strings.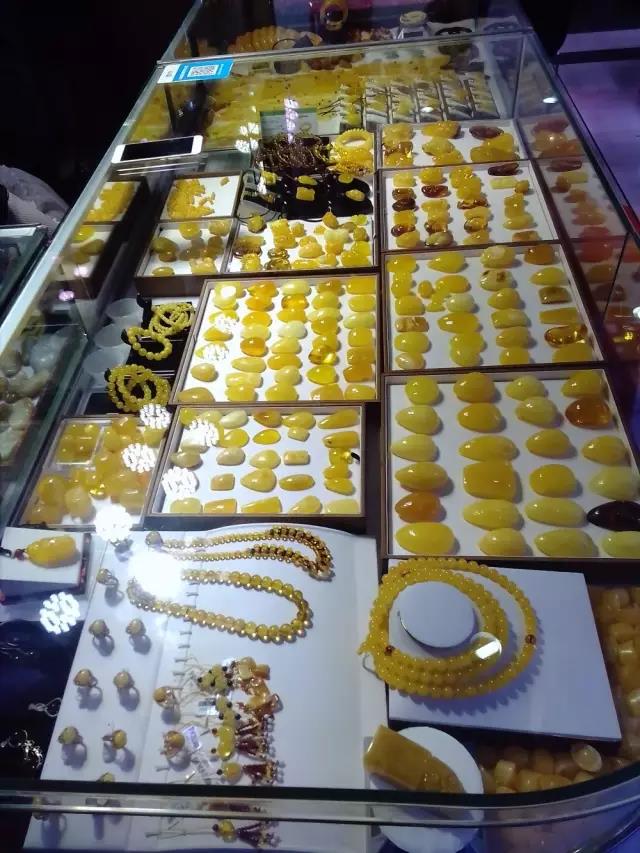 Ambers on sale in a shop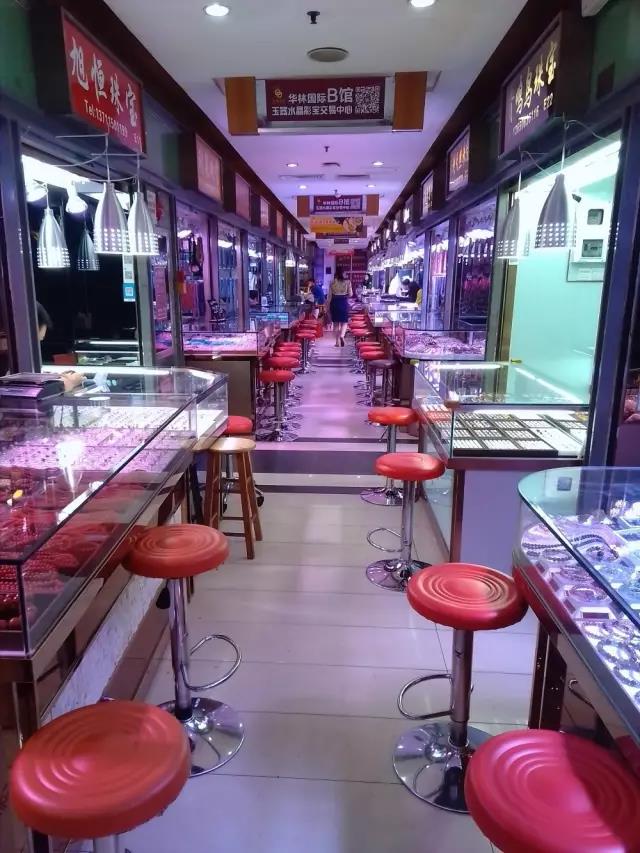 It was in the morning of the low season when we visited, and the jades market was empty.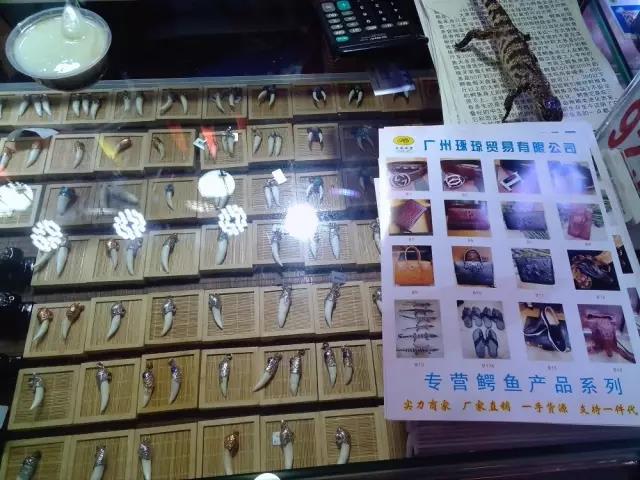 Surprisingly, we also found a shop selling crocodile teeth, and other crocodile products including crocodile leather bags, shoes, wallets and belts.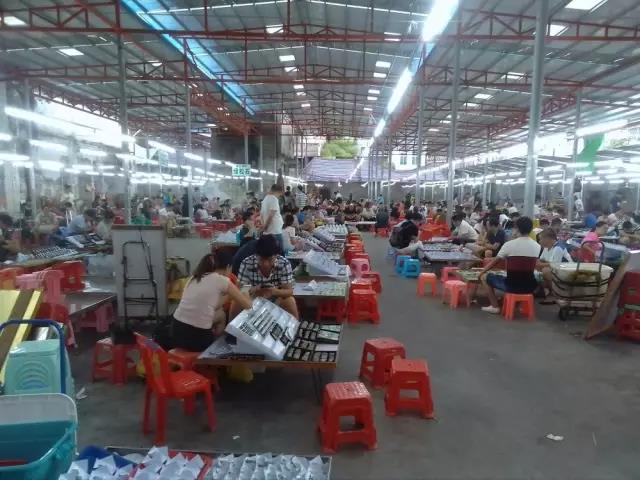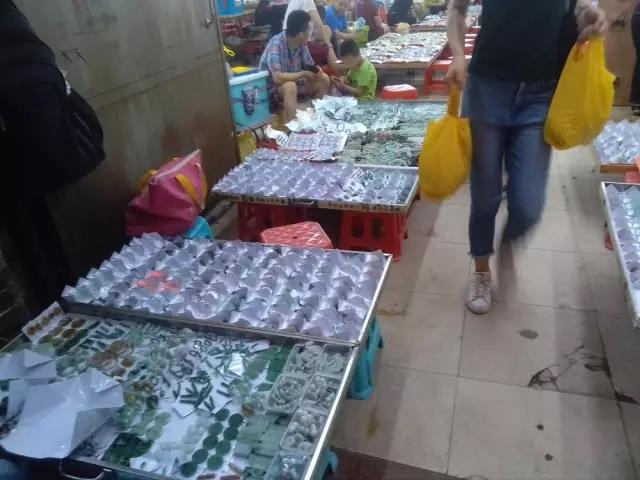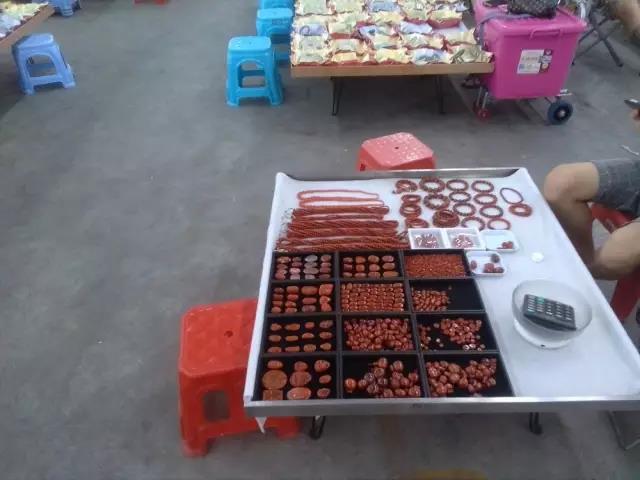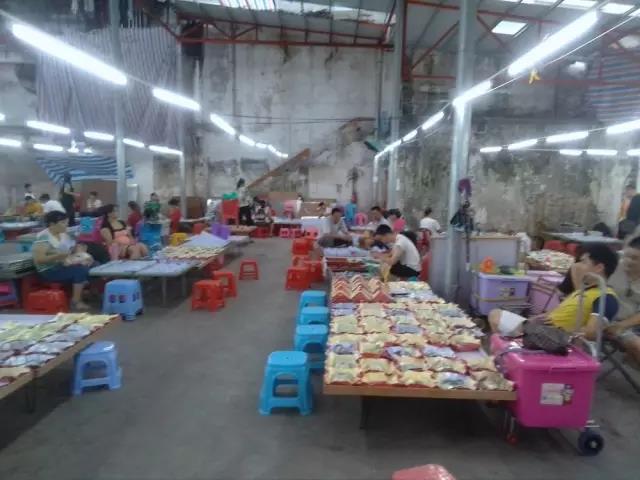 Hidden behind the modern, multi-level jade jewelry wholesale building is a huge scale flea market specializing in jades. At first glance, it was like walking into a factory, hundreds of vendors set up easy, tiny stalls with several chairs and few display boards. You can find an extensive range of jewelry including jades, ambers, pearls, Buddhism ornaments, etc.