Hailed as the "Heaven of Small Commodities", Yiwu is home to Yiwu International Trade City that proudly boasts five phases with a remarkable amount of over 40,000 shops, attracting a faith of merchants from home and abroad to import from China. As an interesting saying goes, if you spend one minute in every shop in Yiwu international trade center, it will take you at least three months to patronize all the shops.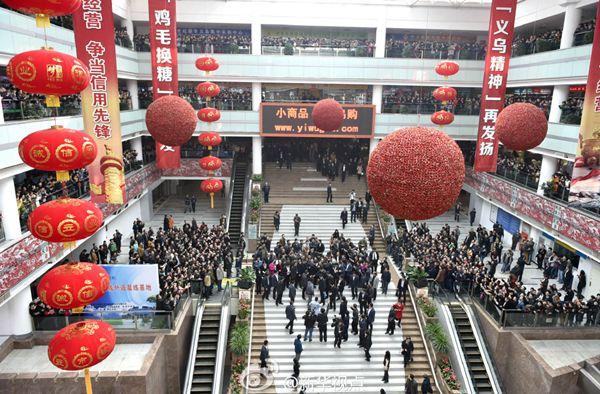 Low price, by no means, is the greatest advantage of Yiwu International Trade City, a must-see while you are in town. However, is it really cheap to buy from Yiwu while importing from China? With the question in mind, I boarded on the flight to this magical city.
It's not my first time to be in Yiwu, however, it's the first time here to visit my customers. Before setting foot in the manufacturing business, I've been always thinking about buying from Yiwu coz it enjoyed such a great fame for its small commodities and some of the fashion accessories are really so cheap regardless of the quality. However, when I got involved in phone cases manufacturing everything went the opposite way, many sellers from yiwu have been buying from us.
As it turn out, I found no pleasure in comparing prices after wandering around for two days. Expect to get lost once inside the maze of Yiwu international trade center clustered over five phases with a remarkable variety of goods 🙂
Here're my two cents about Yiwu international trade center
* It's cheaper to buy small commodities especially fashion accessories, scarves, etc. from Yiwu than many other places.
* Most suppliers are not manufacturers.
As I took a stroll around the electronic zone in Yiwu international trade city only to find out that many suppliers were just trading companies that sourced electronics from Shenzhen or Guangzhou.
* It's NOT CHEAP at all if you are manufacturer.
Yiwu is better for those who are looking for small commodities with many varieties in small order quantity. The best thing about it is you can collect all the goods in one place without hassles of commuting, sourcing and shipping. If your order quantity is very big, it is suggested ordering directly from factories since many of the shops are not. However, the difference of price between wholesalers and factories sometimes is quite small as they are dwindling profit margins to be ahead of the game.
Here're a few tips for reference if you are buying directly from suppliers in Yiwu international trade city.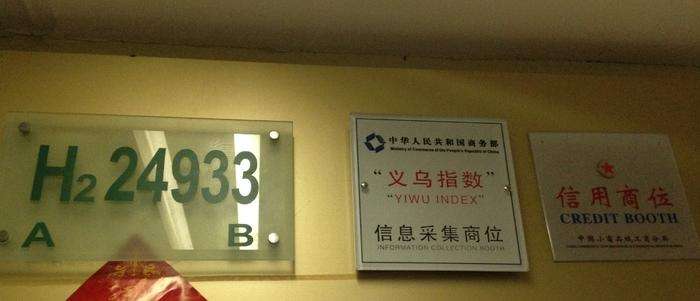 * Choose suppliers with good credit badges.
The credit badges are assessed by Yiwu Municipal Administration of Industry and Commerce based on their performance. You can easily find the badges hanging in front of their shops.
* Inspect the goods on the spot if you are buying stocks from Yiwu trade cities.
Or have a China buying agent to carry out quality inspection for you in case it takes time to manufacture the goods. It might seem unnecessary to do quality inspection, however, this is the best way to ensure you get exactly what you order.
If you're looking for products meeting European or US regulations, then you're in a wrong place. Guandong (Canton) would be a better option.