Whether you're running a clothing line dedicated to T-shirts, or simply looking for perfectly designed T-shirts for events marketing, importing China custom t-shirts with your logo/design printed or embroidered provides you with continuous exposure for branding/promoting.
Where to get custom design T-shirts manufactured in China? It might seem hard at the beginning with an ocean of China T-shirts manufacturers online, making it difficult to get your hands on. Here at BIG, we're boiled it down to four easy steps. Our dedicated textile representatives with enriching experience will walk you through all the hassles of creating the perfect custom designed tees meeting your needs and generate some buzz.
How to import t-shirts from China?
Step #1  Send us your design
Step #2  Choose fabrics/accessories
Step #3  Sampling/mass production
Step #4  Shipping
Let's get started.
Send us your tech packs
Whether you are designing custom t-shirts for business purpose or for nonprofit organization, incorporating logos and marketing illustrations into your t-shirt design tends to be a good idea. For better manufacturing qualities and to ensure you'll get exactly what you want, following are needed from your side:
* Ai files
High resolution images of the prints/embroidery patterns in ai format, for more detailed information please refer to our previous article about digital textile printing,
* Sketch/design
What's sketch?
Sketch, also known as drawing, is a free-hand unfinished work that serves a few purposes, either graphically conveying an idea, image or record something the artist sees and develops the idea for later use.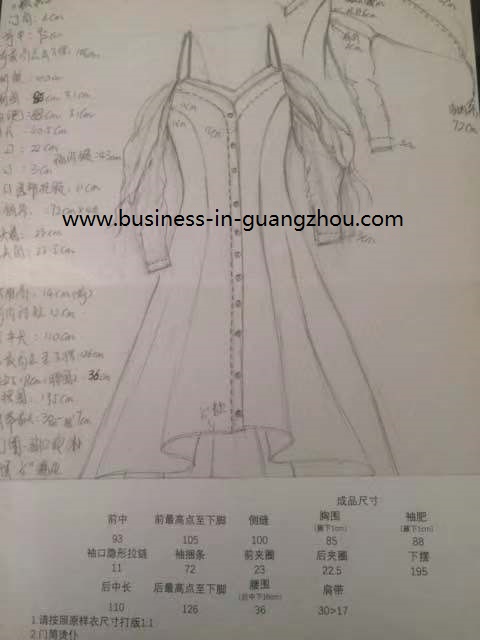 For final manufacturing we require more precise final works with measurements. If you don't have in house designers our team of designers are ready to lend a helping hand.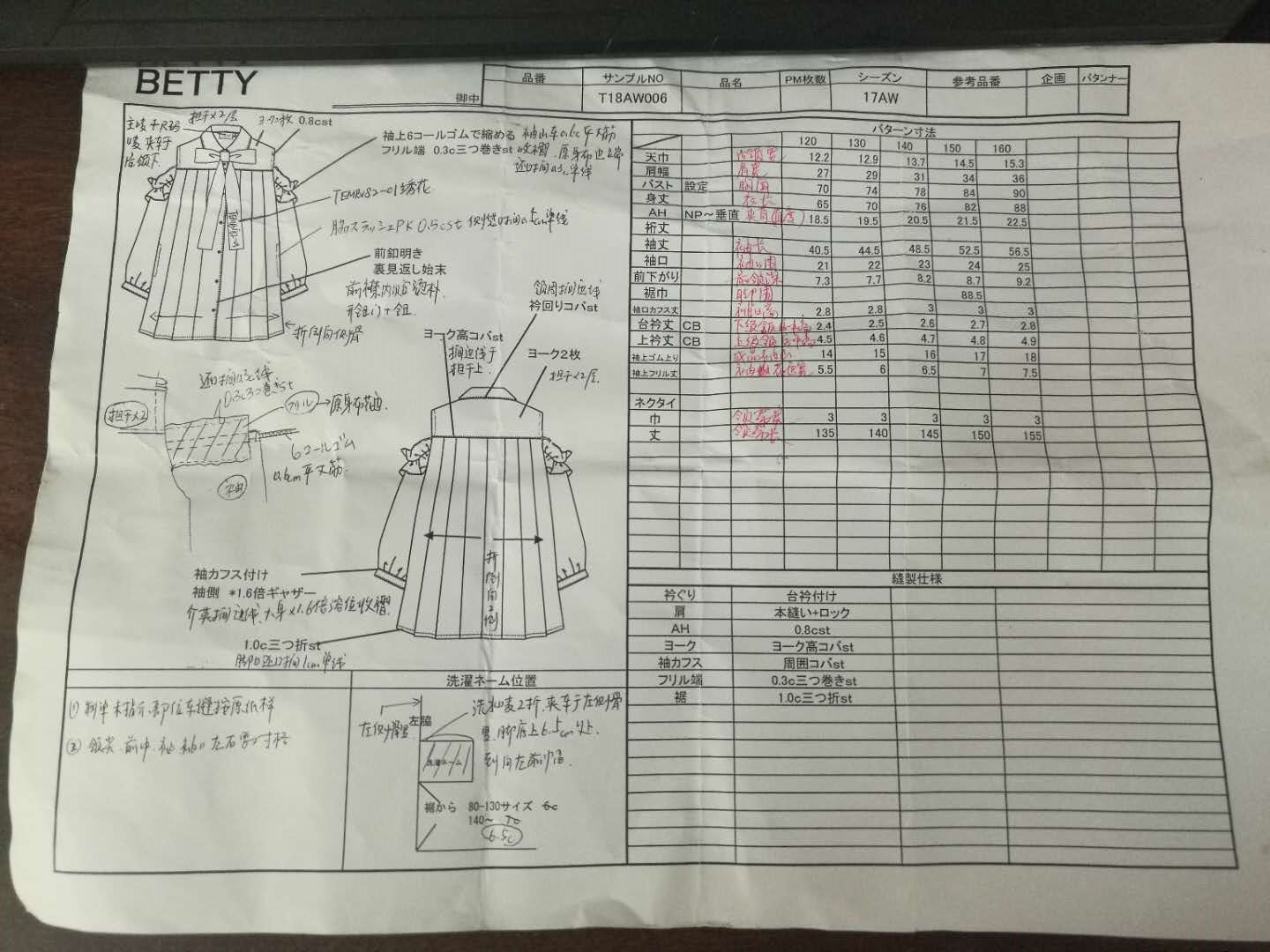 Sizes
Asian sizes are in general smaller than US, EU sizes. If you're producing custom t-shirts based on Asian sizes be aware that there're different standards depending on countries. The most commonly seen are the ones used in China, Korea and Japan.  Besides, the sizes charts in Euro also vary from country to country, most commonly seen ones are those in Italy, France and UK.
The sizes charts used by different brands may vary a bit. You need to convert the sizes into the ones used in your targeted market while you're manufacturing custom t-shirts from China.
How to convert to Asian sizes to US/EU sizes?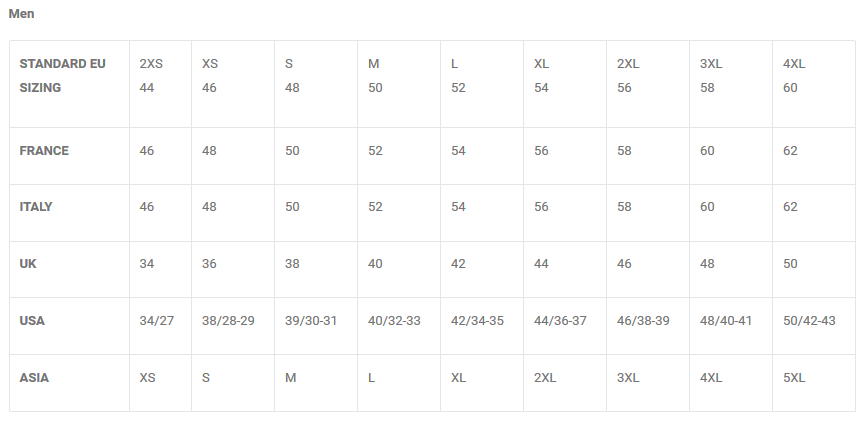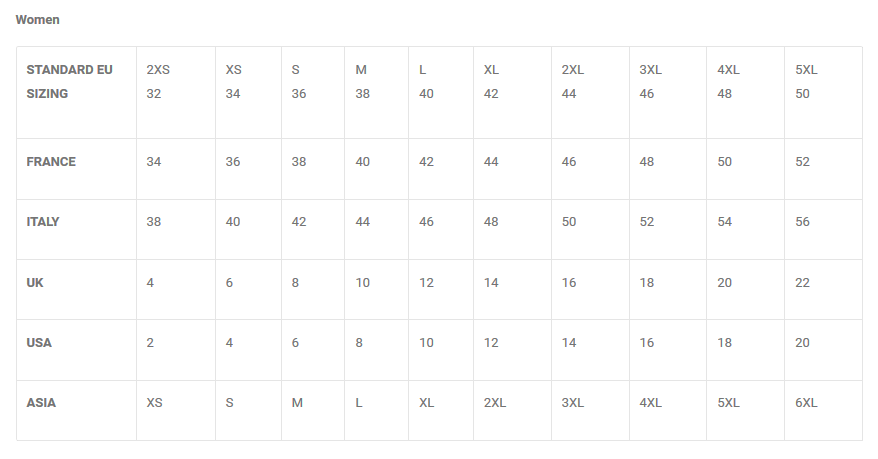 For more information here's another size chart for Asos as reference.
Choose fabrics/accessories
Our textile experts have carefully selected a great assortment of fabrics for t-shirts to choose from China clothes factory. Whether you have a small budget or looking for premium quality materials, there's always one matching your needs.  We have fabrics depending on different purposes. If you're looking for custom t-shirts for formal occasion like company office wear, it's suggested to go with 100% cotton, 95% cotton and 5% spandex or cotton blended with polyester as more composition of cotton tends to lend a more comfortable touch. While for sports like charity run t-shirts, marathon t-shirts, light weight, breathable material like polyester is more preferred. Moreover, t-shirts crafted from polyester tend to be on the wallet-friendly side, ideal for promotional events or as give-aways.
A few factors come into play as to the quality of the fabrics, i.e., material composition, fabric weight, knitting ways.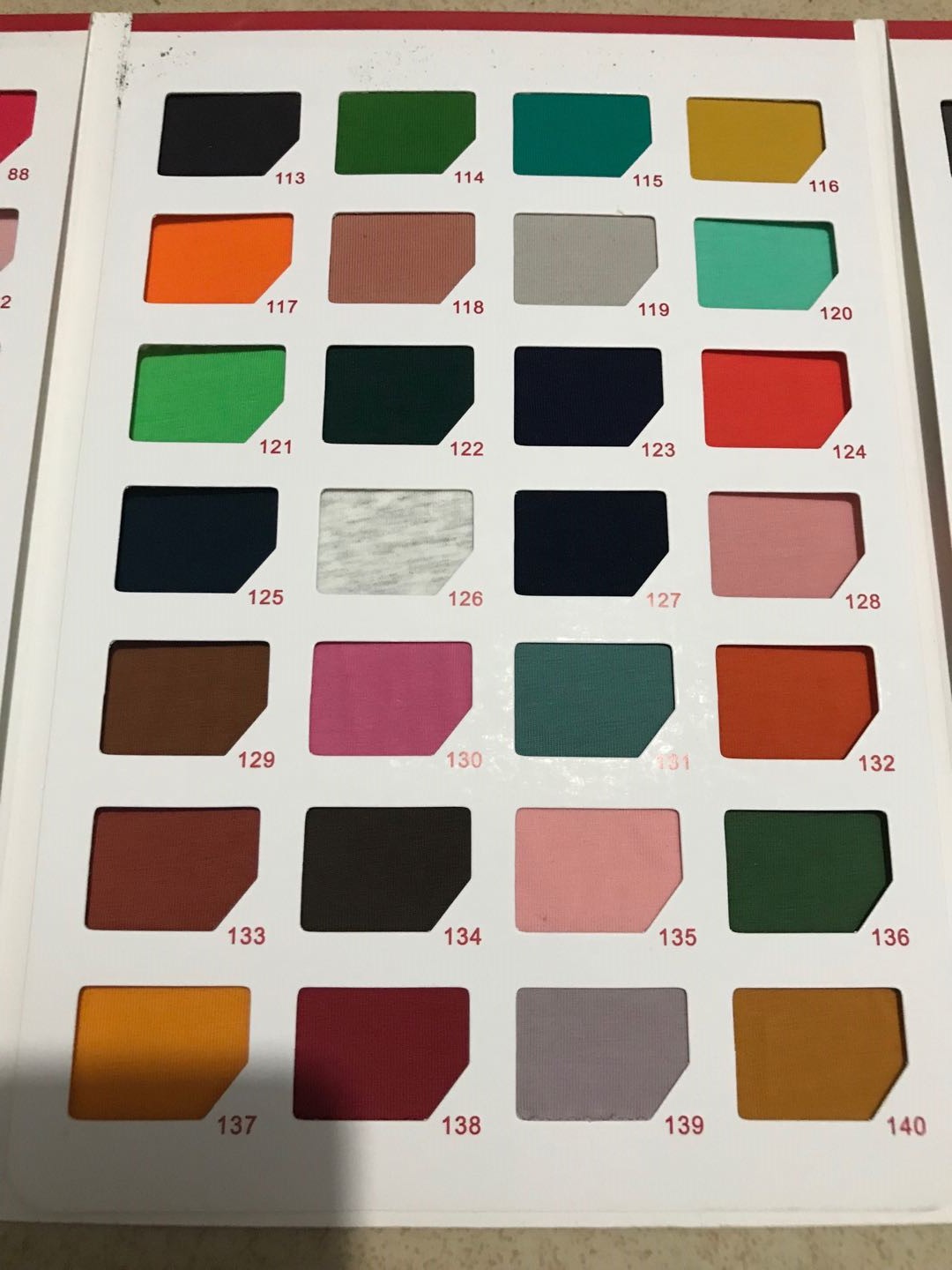 Fabric composition: 100% cotton, cotton & spandex, 100% polyester, cotton & polyester blend etc.
Fabric grams: starts from 130 grams to about 450 grams.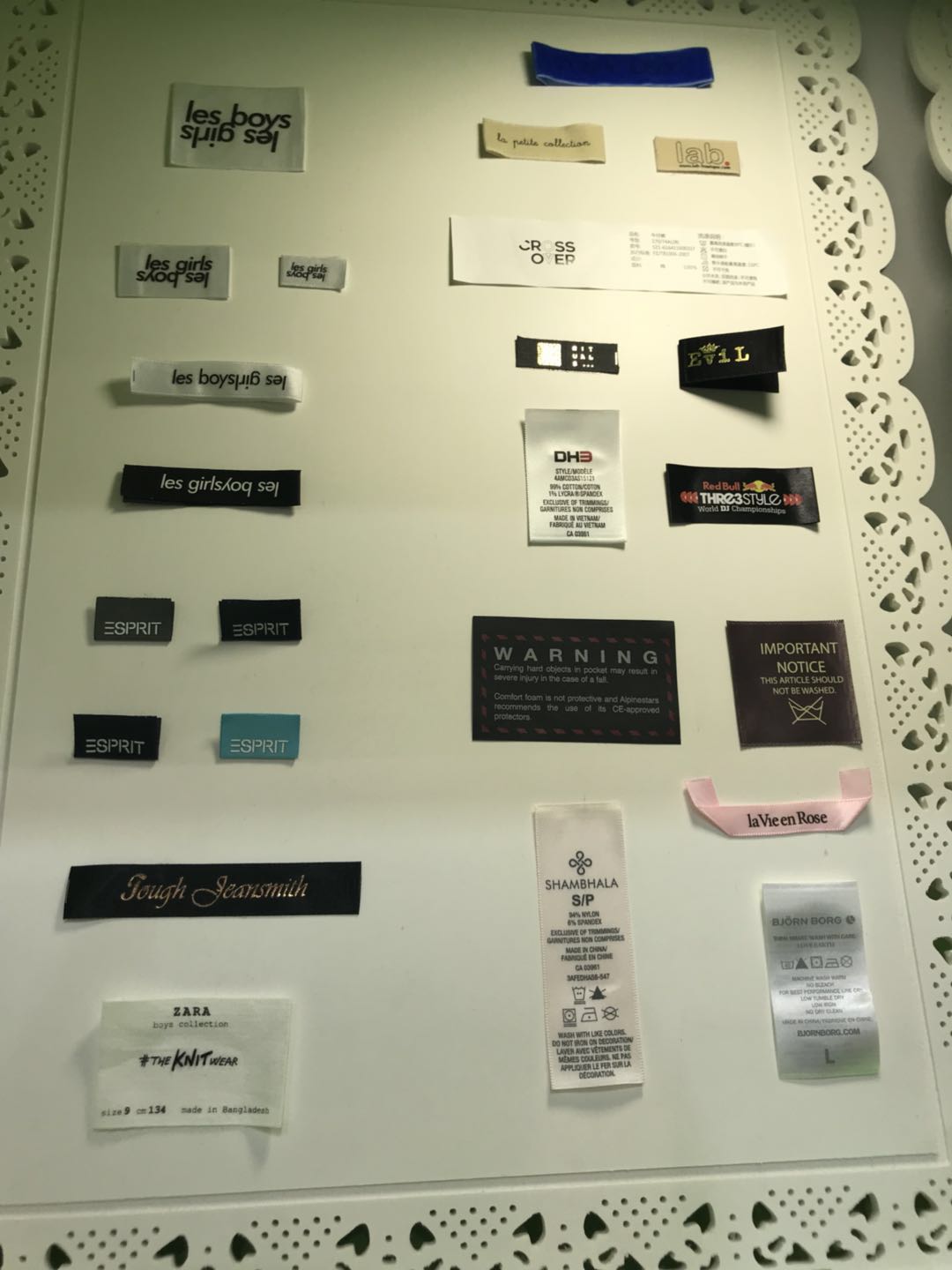 Customization of logo is of ulmost importance to branding. There're normally two ways to put on logo.
Printing: In most cases, logo is printed a bit space down the neck.
Sewing: As the picture shows above, first a logo tag has to be produced, then sew around the neck, this is the most widely used way to put on a logo.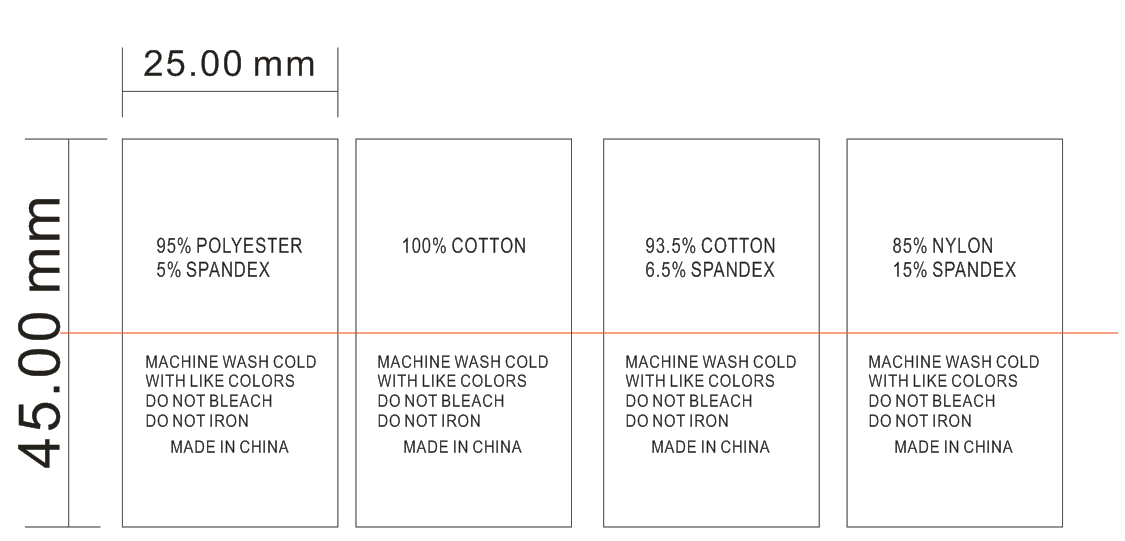 Accessories: including the customization of logo tag, size tag, washing tag, etc.
Sampling/mass production
We'll start prototyping and make the first sample for confirmation. Our experienced tailor will start cutting, patterning, sewing to make the first sample. After cutting and patterning, we can also give you an exact quote about the cost of the t-shirts.
Our cost is professionally calculated, paper cutting and patterning will give us an idea how many fabrics would need to make a t-shirts taking into consideration the width of fabrics, how many yards in one roll of fabrics, how many sizes, how many processes would need to sew the pieces together.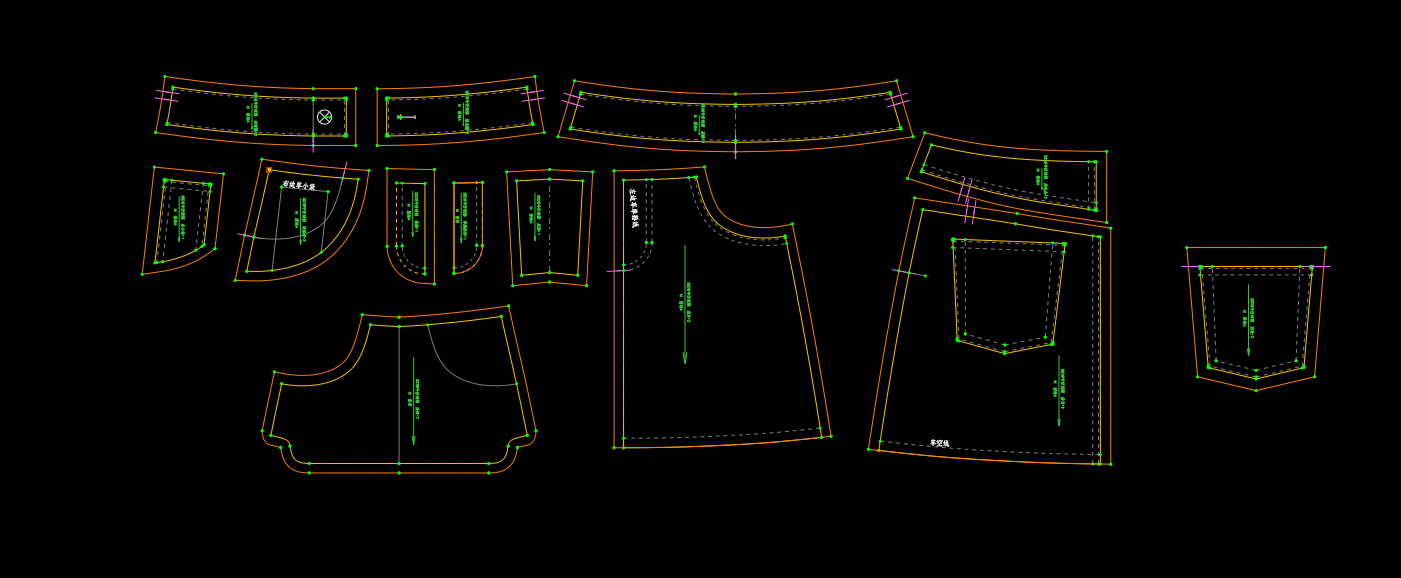 Cutting and patterning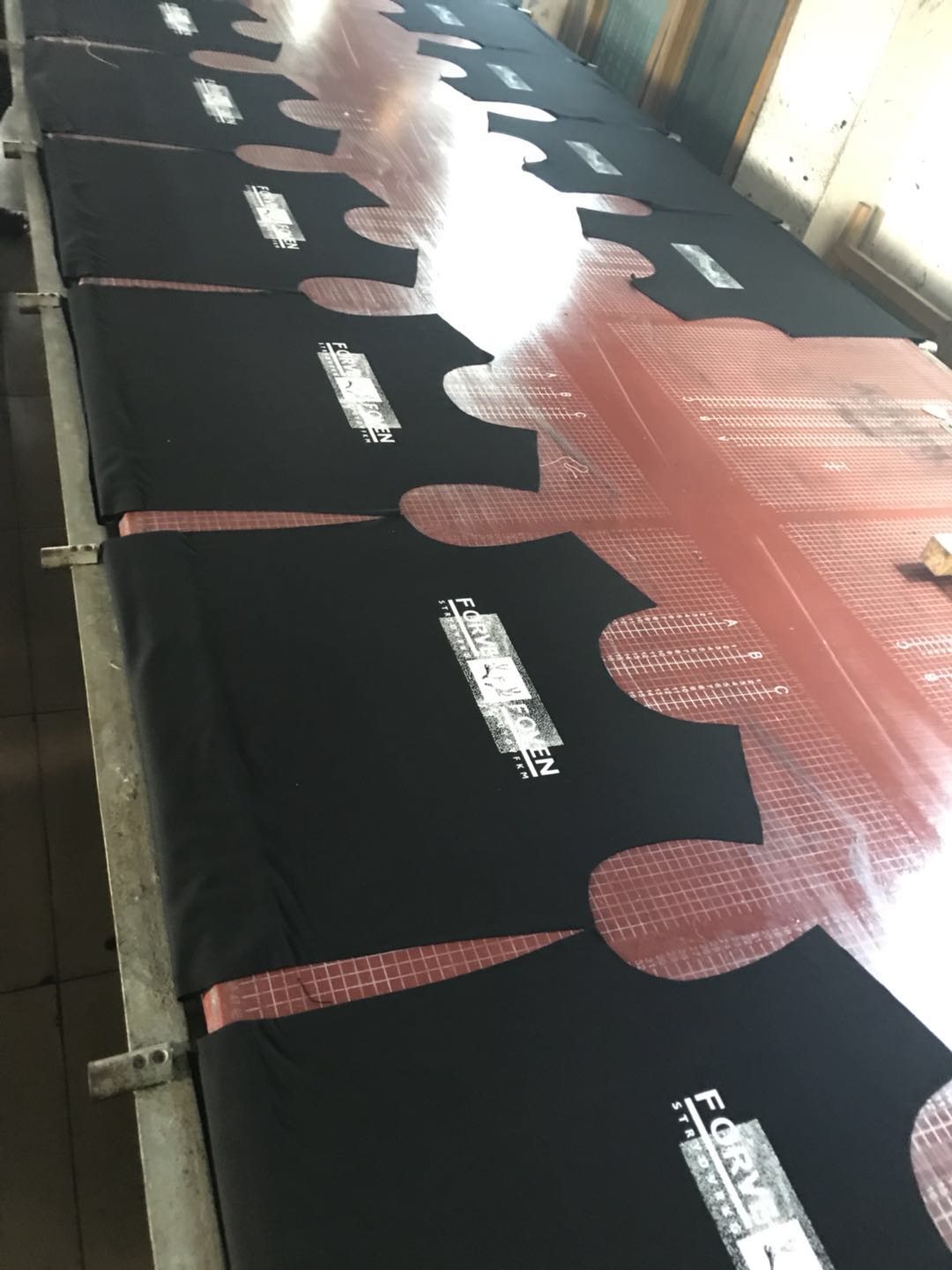 For custom t-shirts with artworks, there're many ways to put the artworks on the t-shirts:
Screen printing
Digital printing
Sublimation
Transfer printing
Embroidery
The most commonly ones we used are screen printing and embroidery. After the samples are ready, we'll ship to you by express air shipping. We'll modify until you are satisfied with the first sample, then comes to mass production once sample is approved.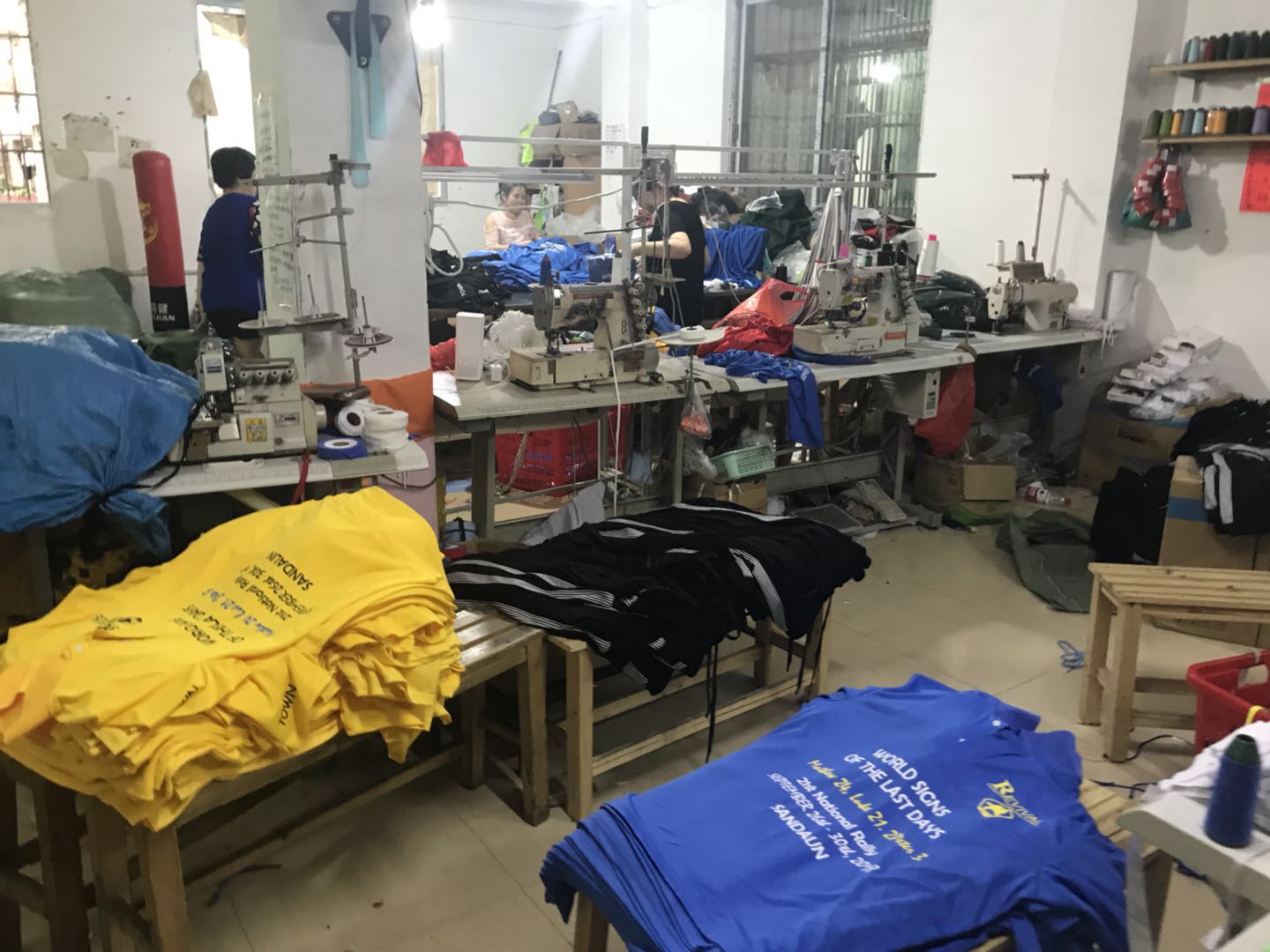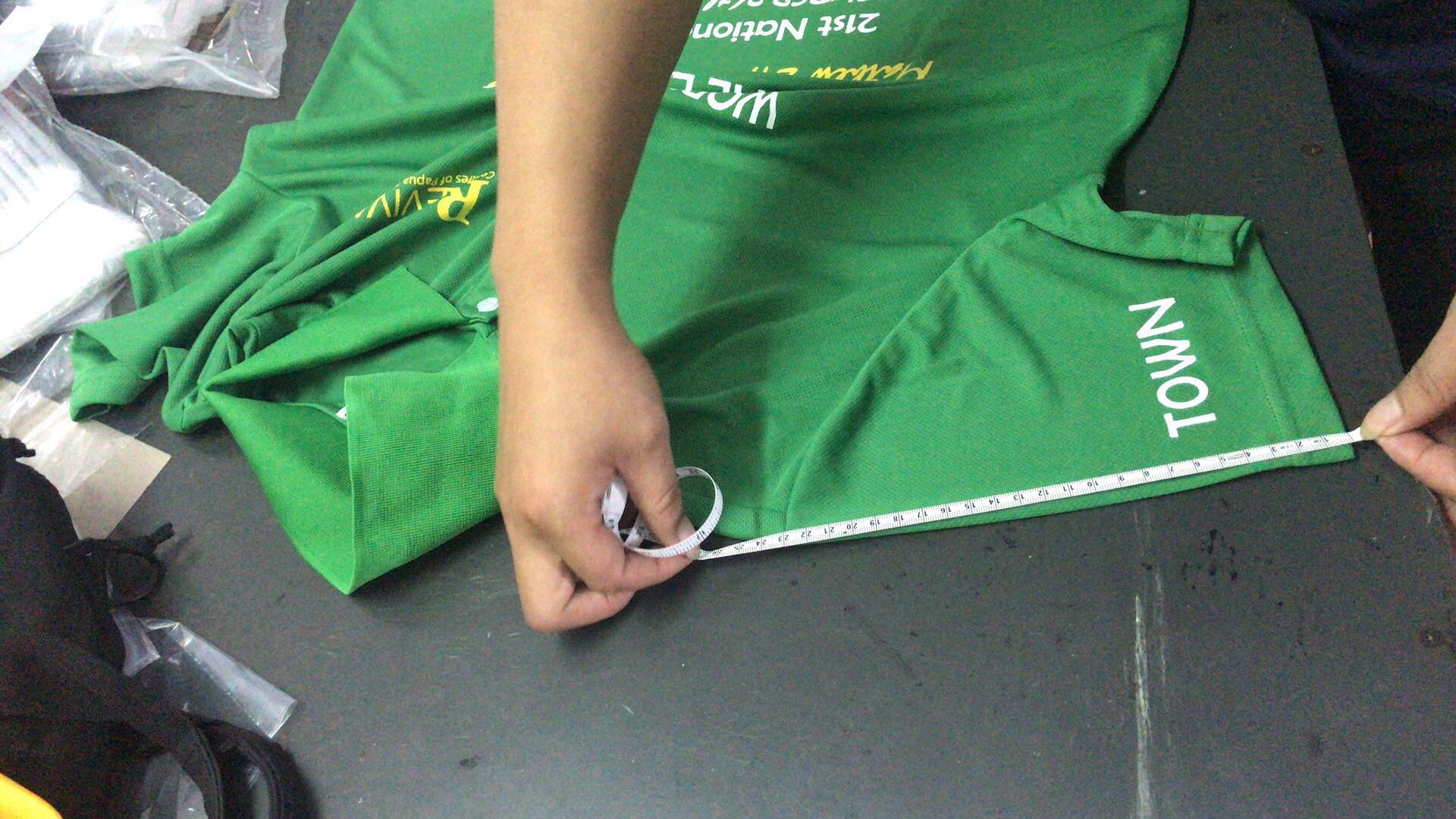 Shipping
We'll ship to you either by DHL, UPS, FEDEX, or airport cargo, or by sea, whichever you prefer.
About MOQ
Our moq starts from the quantities to finish one roll of fabric, depending on design and sizes, usually 100 pcs.
Compared with buying stocks of T-shirts from China clothing wholesale markets with most of the stocks in Asian sizes and various logo tags, producing your own custom design t-shirts can avoid these problems. You'll ensure that you custom t-shirts will be a hit considering all customization elements.
Things to know before importing custom t-shirts from China
Importing from China is not as profitable as what it was 10 years ago while China just joined WTO. We've received lots of enquires from customers who think basic economics don't work in China, i.e., looking for 1 dollar custom made t-shirts. Compared with the average wage of around $300 dollars for workers few years ago, now the average wage in Guangzhou for workers is around $700-800, with some experienced ones over $1500.  When you get something really cheap, usually you would sacrifice on quality or pay for a lesson.
A few factors come into play as to the quality of clothes:
1.  Fabric quality (composition, weight, knitting ways)
2. Accessories quality (For polo shirts the commonly used accessories are the buttons)
3. Manufacturing quality (Well cut, strong and straight stitching, vibrant prints, good embroidery)
Delivery time: If you have a very tight time frame, it's better to communicate earlier. The delivery time of our custom t-shirts starts from 7 days depending on order quantity and complexity of the designs.
Custom regulations: Before importing from China, it's imperative to be clear of the custom regulations in your country, what kind of documents do you need, the tax rates, etc.