For no reason I get a little bit attached to the city of Zhongshan: nice people, unpolluted sky, which is rarely seen in large Chinese cities like Guangzhou. However, it might get your nerves on if you are foreigner without any English-speaking Chinese by the side coz most of people even the sales person in the stores can't speak English or with very limited English skills.
Guzhen, a town in Zhongshan city, is a manufacturing base for LED lights in Southern China. Have you ever wondered where to buy LED lights and import from China? Just hop on the train from Guangzhou South, within an hour you'll arrive in the LED capital of Guzhen.
How to travel from Guangzhou to Guzhen, Zhongshan city?
1. By train
Take train to Guzhen, Zhongshan from Guangzhou South Railway Station. Ticket: about 40 rmb, 1 hour.
2. By bus
About 50 rmb. 1.5 -2 hour.
3. By taxi
About 500 rmb.
Guzhen is true to its name as the "Capital of LED in China". Crossing the boarder of Foshan to Zhongshan, a vast array of LED factories, wholesale markets, shops came to our eyes. There are lots of LED markets in different sizes locating in Guzhen. Most are direct from factories in town or in Henglan town nearby. Read more>>> A Visit to Guzhen LED Factories in Zhongshan
We stopped in the center of Guzhen, and took stroll around the markets selling LED parts, shops on both sides of the road and markets selling lights, led transformer, etc.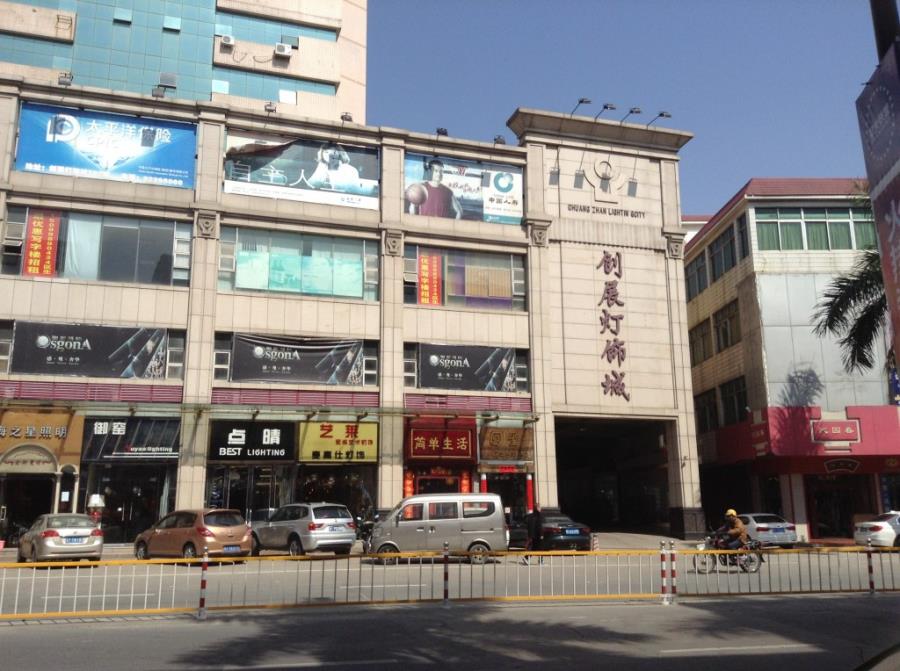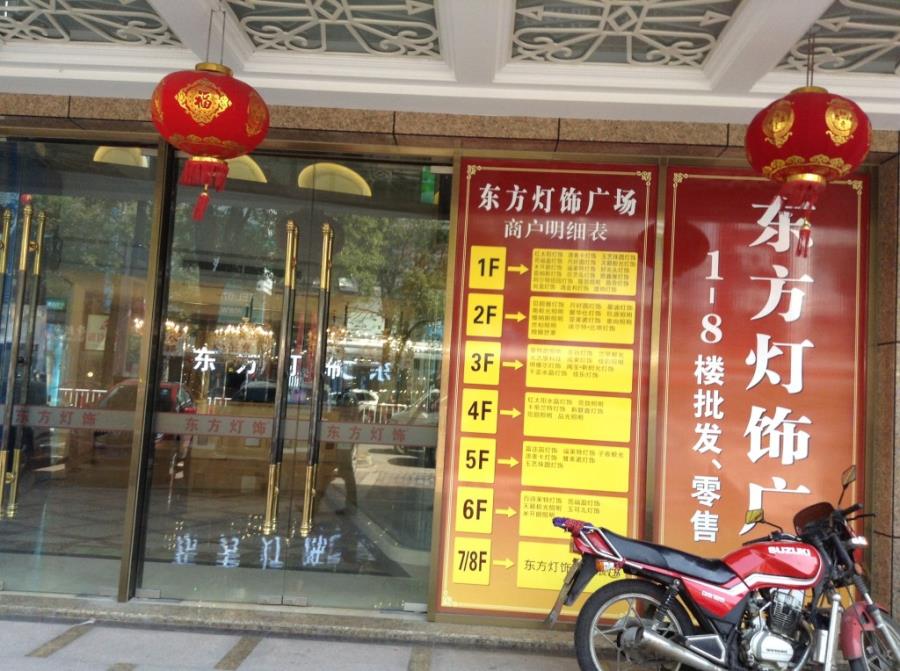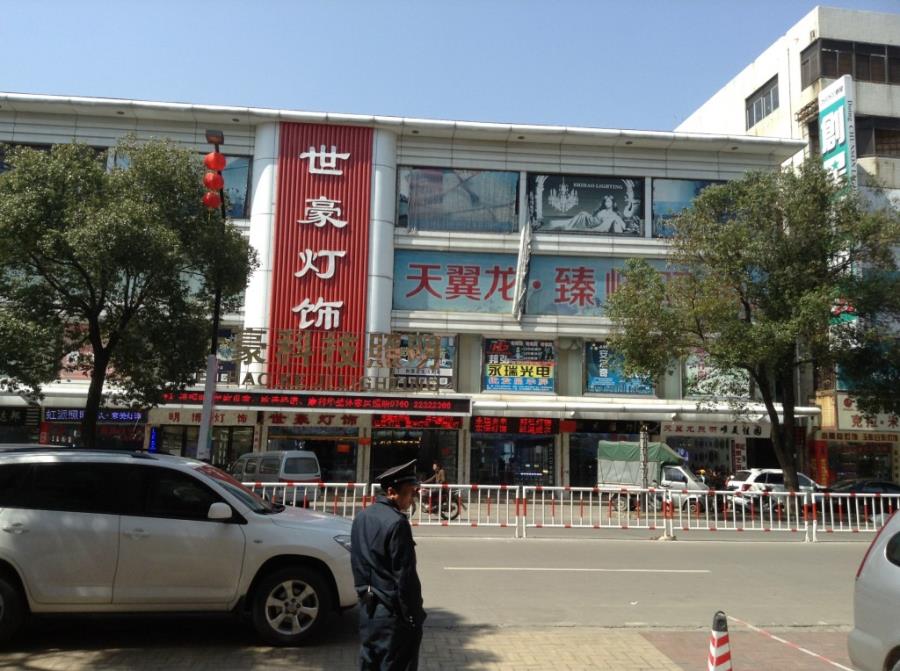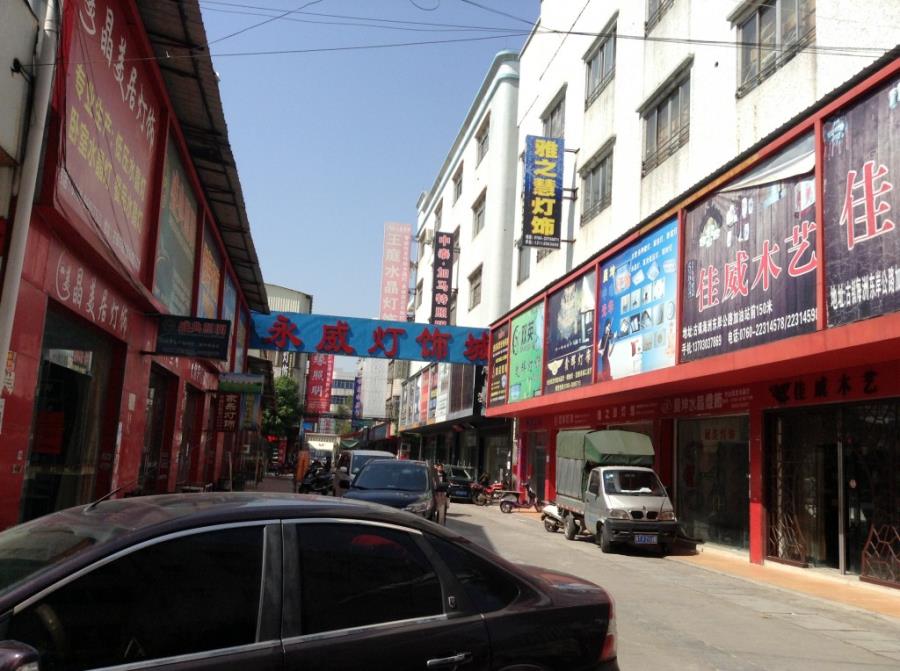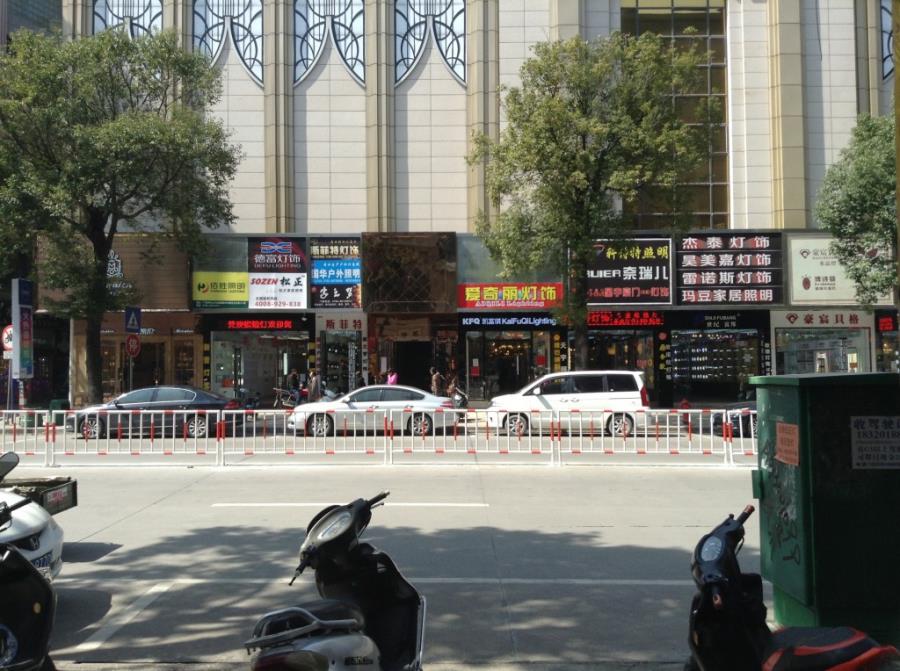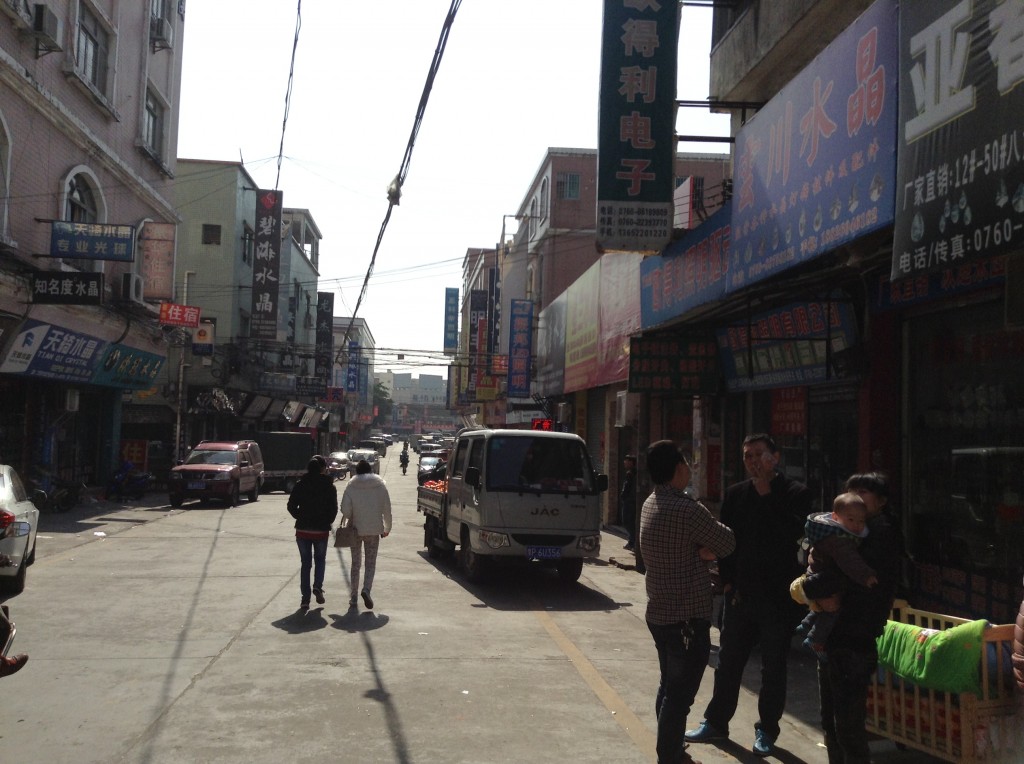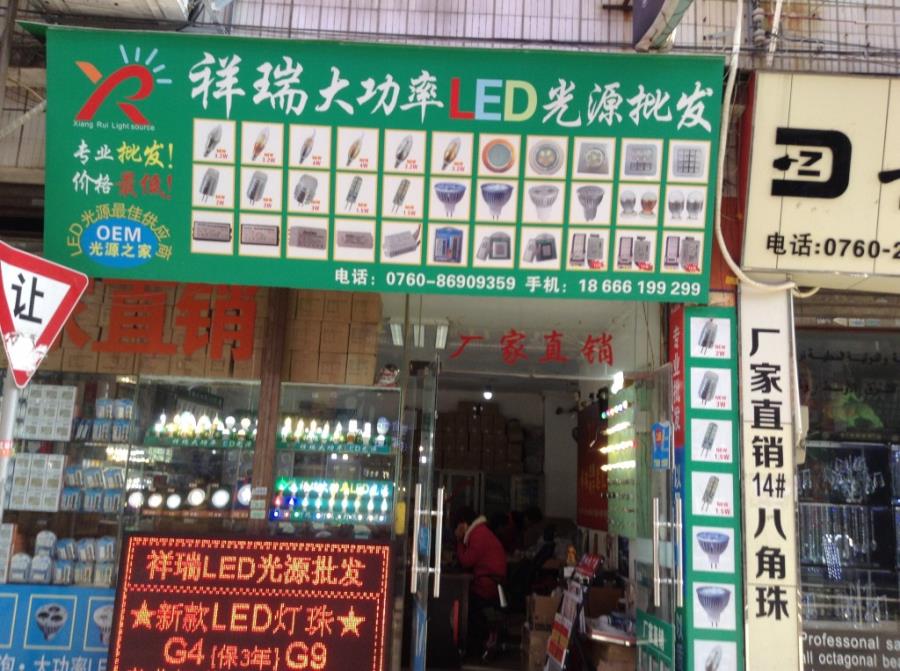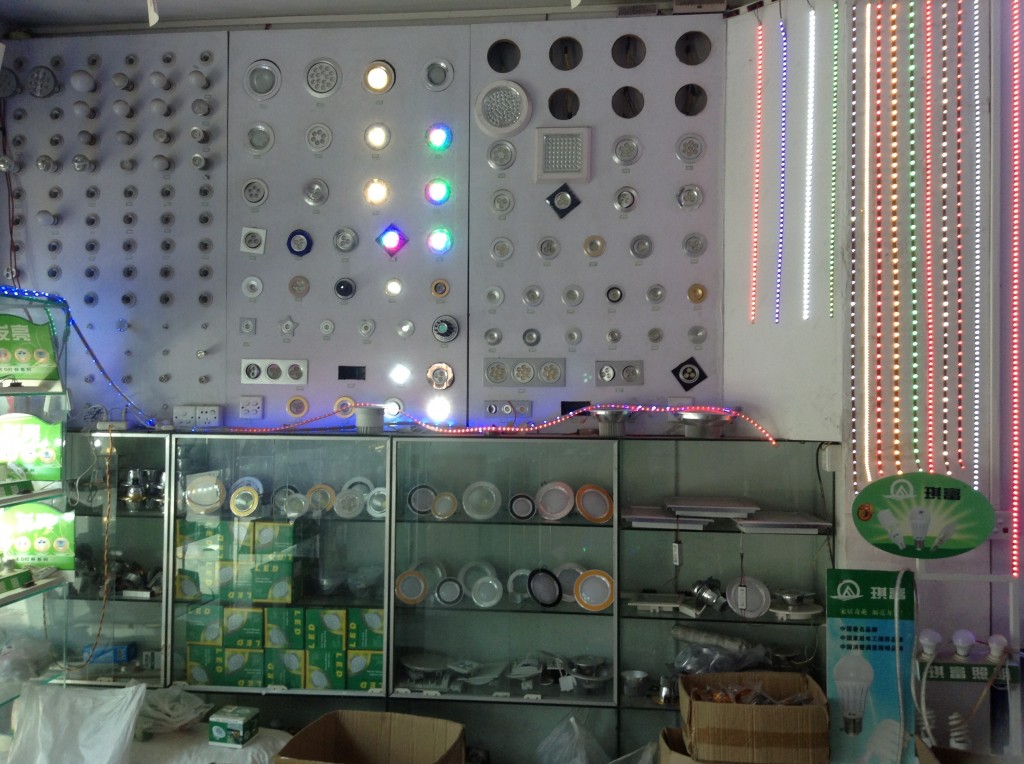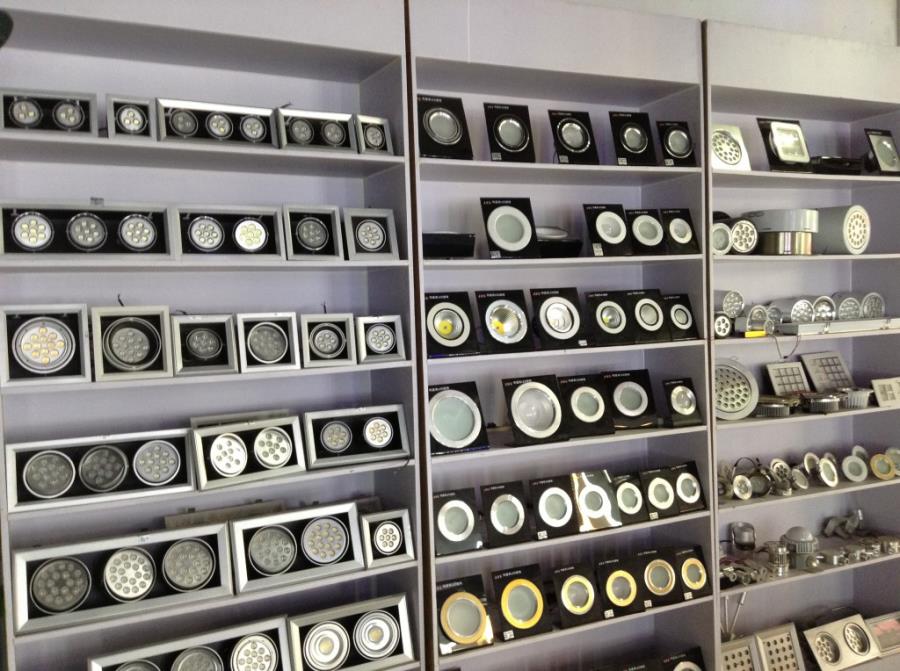 In Guzhen, an eye-catching scene is the street lights of various designs displayed on some squares or near the markets.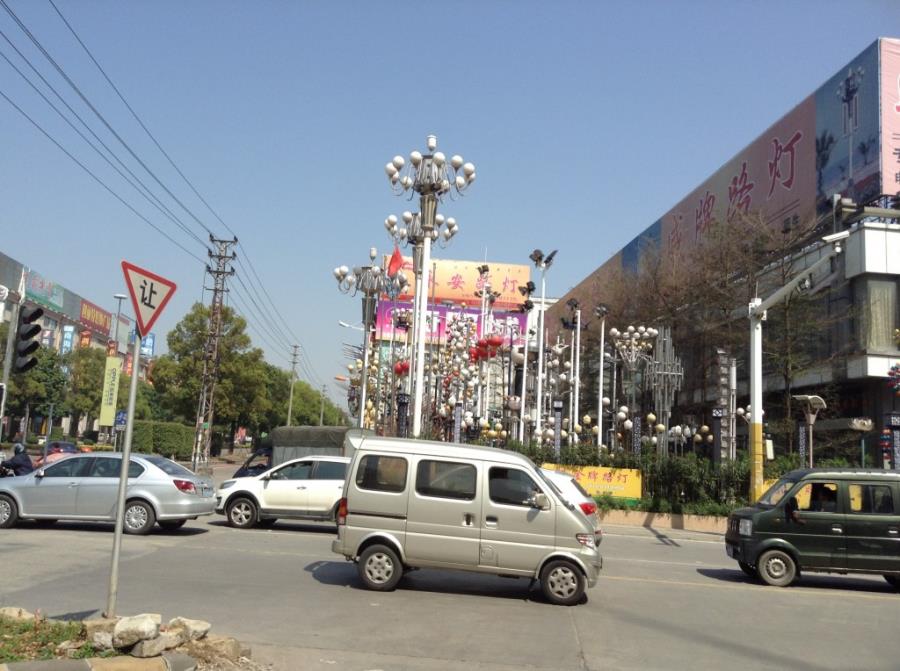 Check more photos of LED in Guzhen, Zhongshan.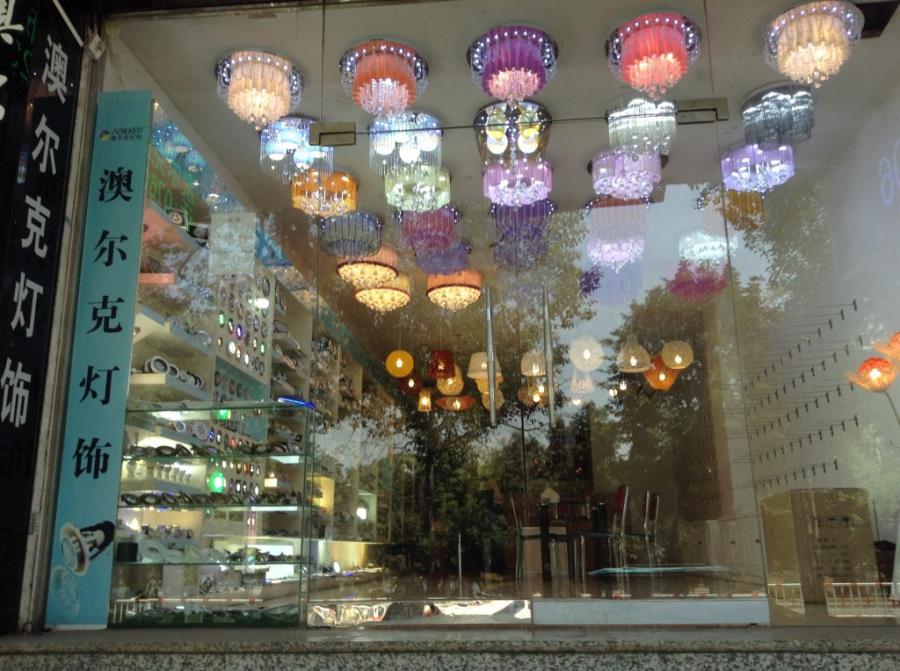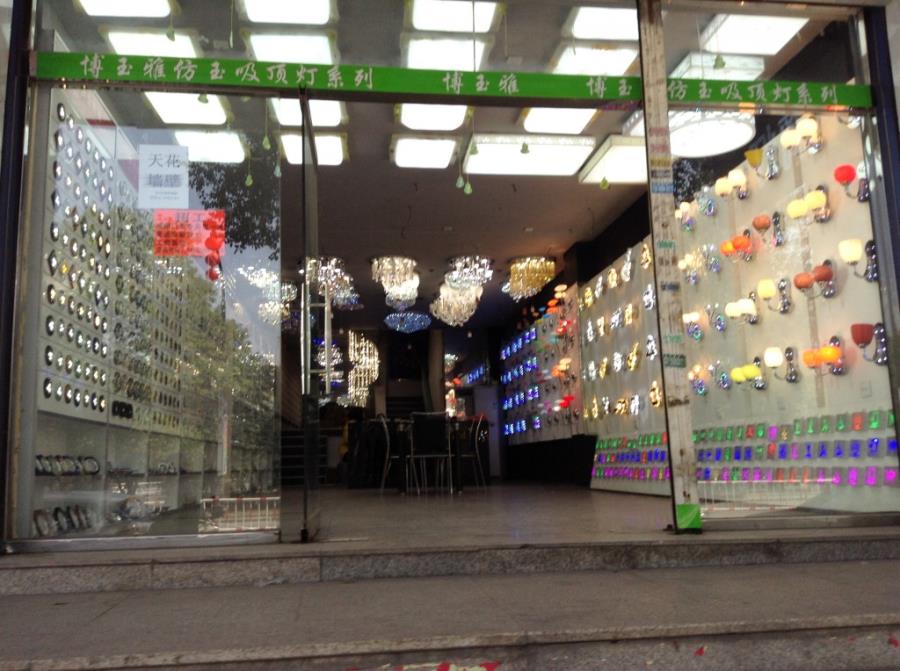 You can find millions of LED related products in Guzhen, LED lights with ceiling or without, transformers, etc. The price is usually wholesale price, much lower than you buy from other places.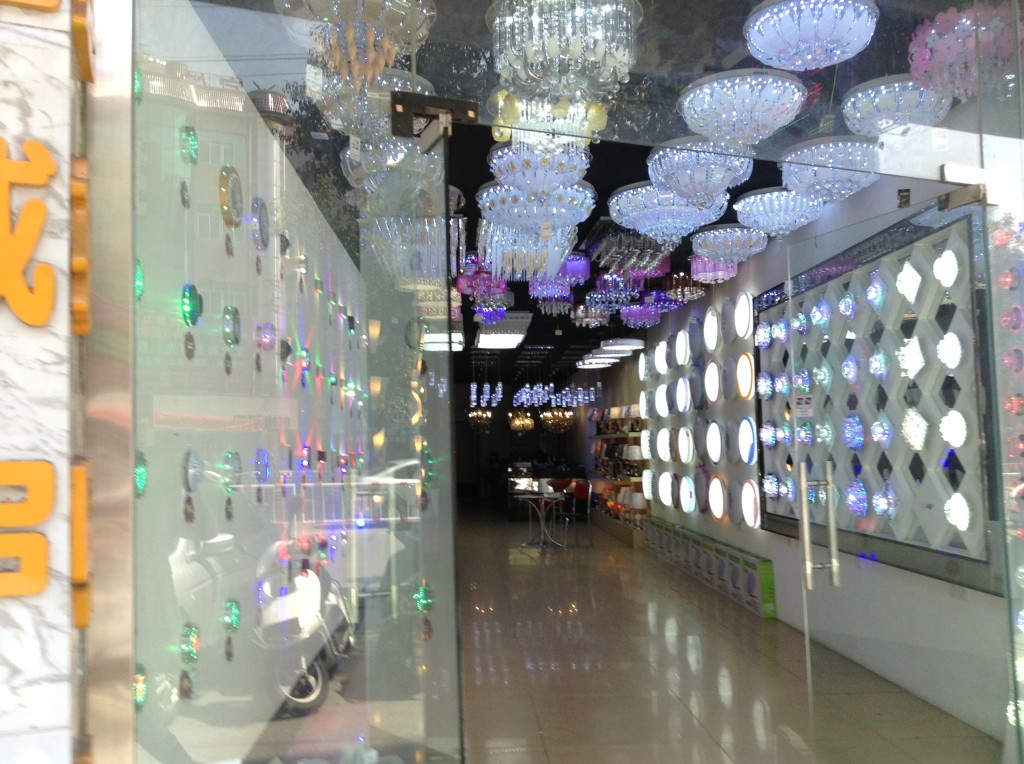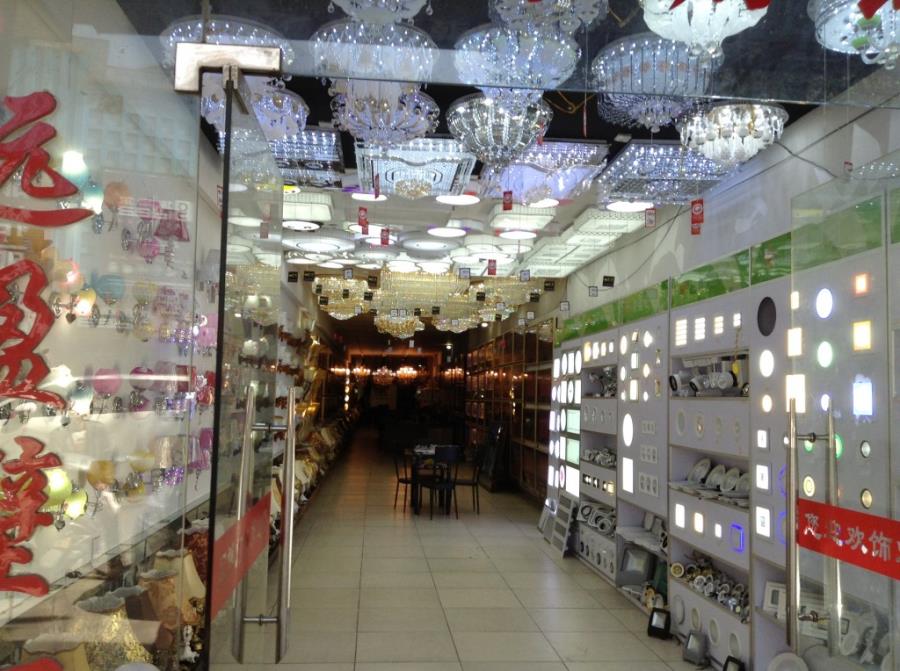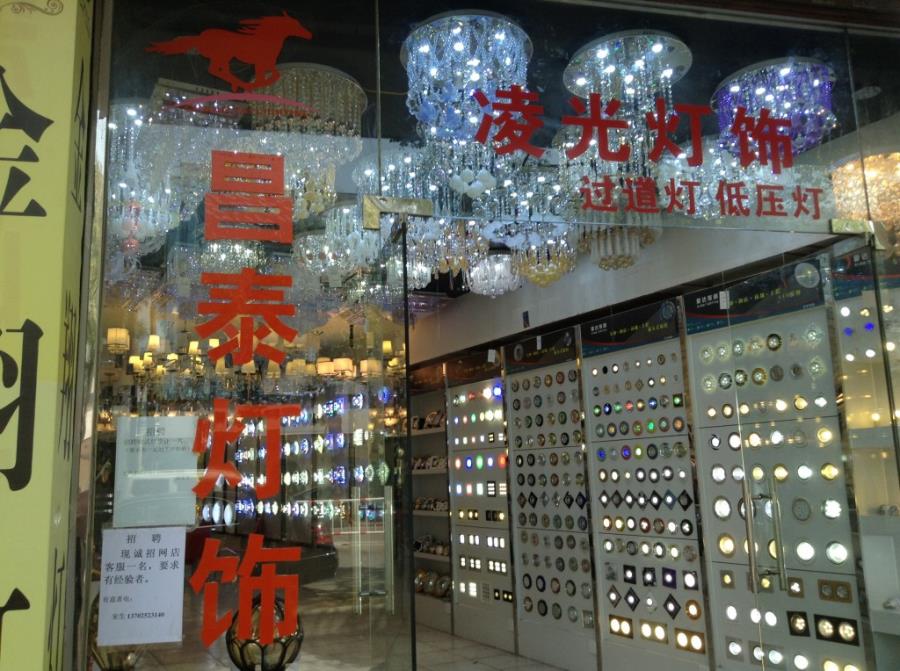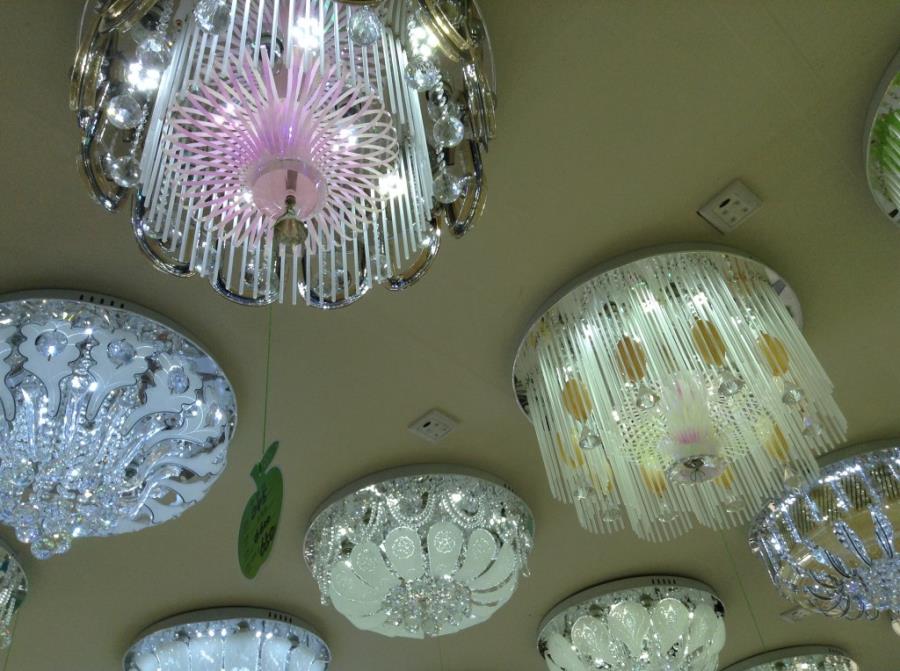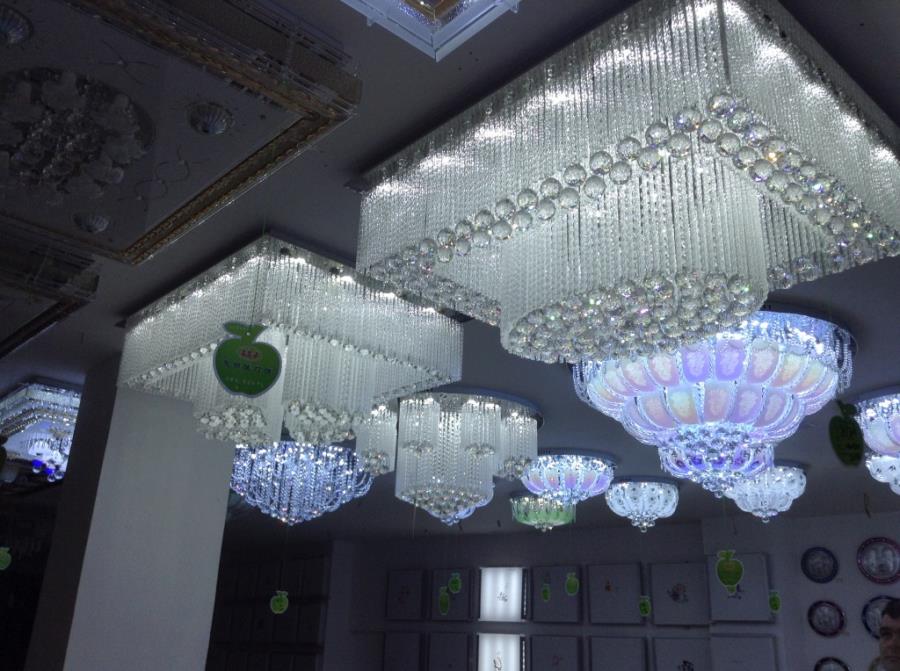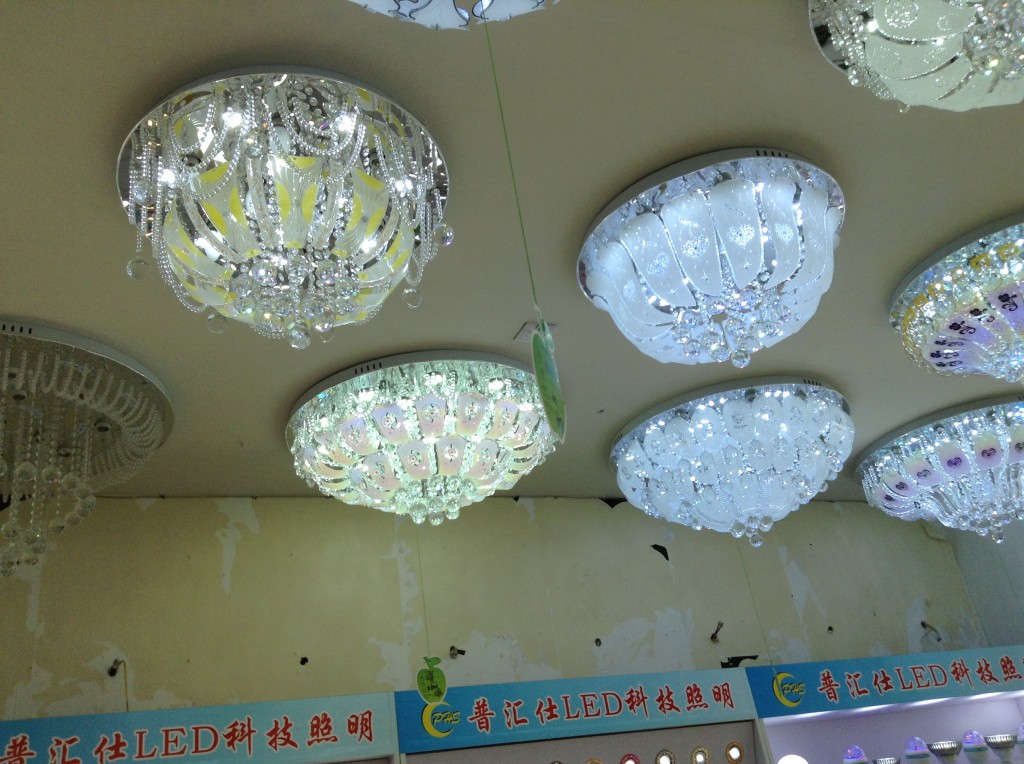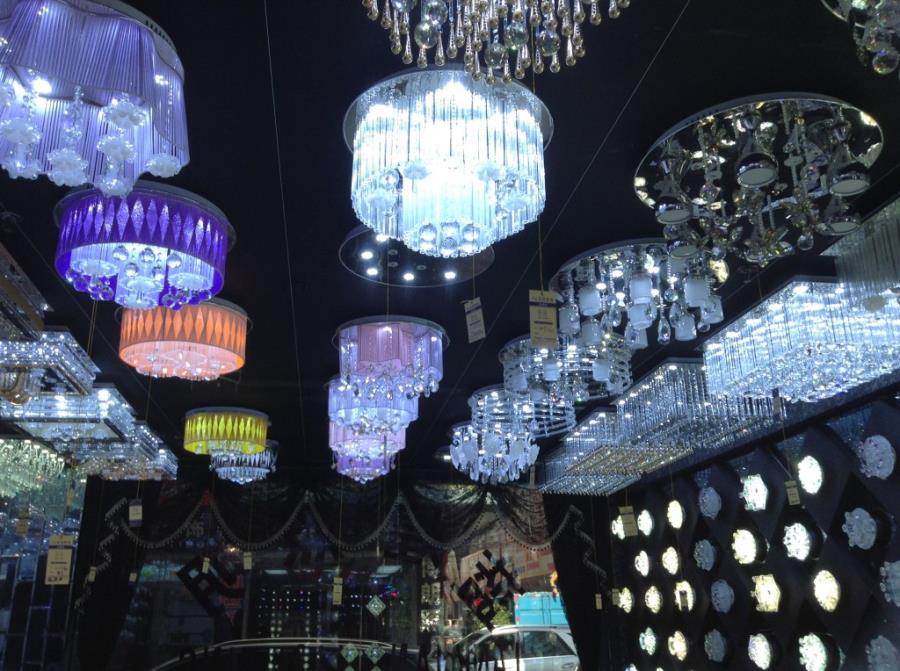 Many of the shops have showroom upstairs, so if you want to see more, you can ask the sales person show you around their showrooms.
Related articles about LED markets in China :
A Visit to Guzhen LED Factories in Zhongshan
An Introduction of Zhongshan Guzhen – Home to LED Lighting Markets