Have you ever wondered where you can buy LED lights directly from Chinese factories at affordable rates? In every major city in China, you can easily bunch into markets with shops selling led lights, some are wholesale while some are retail. Though prices might seem good compared to what they're sold at in your country, the chances are high that they're just resellers. In this post, we're going to walk you through the LED manufacturing base in Southern China: Guzhen town in Zhongshan city.
For no reason I get a little bit attached to the city of Zhongshan: nice people, unpolluted sky, which is rarely seen in large Chinese cities like Guangzhou. However, it might get your nerves on if you are foreigner without any English-speaking Chinese friend by the side coz most of people even the sales representative in the stores don't speak English or with very limited English skills. Immersing into a different culture can be exhausting and frustrating sometimes, the same with diving into the world of LED lights. If you're an LED lights trader looking to source lighting products from China, you're definitely no stranger to finding yourself beset all sides by mind-boggling questions about where to buy LED lights, how to find a trustworthy supplier, what kind of lights to buy, etc.
No worries. 🙂 We have all the answers for you.
Guzhen, a town in Zhongshan city (the birth place of the founding father of modern China – Dr. Sun Yat-Sen), is a manufacturing base for LED lights in Southern China. Have you ever wondered where to buy LED lights and import from China? Just hop on the train from Guangzhou South, within an hour you'll arrive in the LED capital of Guzhen.
How to travel from Guangzhou to Guzhen, Zhongshan city?
1. By train
Take train to Guzhen, Zhongshan from Guangzhou South Railway Station. Ticket: about 40 rmb, 1 hour.
2. By bus
About 50 rmb. 1.5 -2 hour.
3. By taxi
About 500 rmb.
Guzhen definitely lives up to its name as the "Capital of LED in China". Crossing the boarder of Foshan to Zhongshan, a vast array of LED factories, wholesale markets, shops came to our eyes. There are lots of LED markets in different sizes locating in Guzhen. Most are direct from factories in town or in Henglan town nearby. Read more>>> A Visit to Guzhen LED Factories in Zhongshan
We stopped in the center of Guzhen, and took stroll around the markets selling LED parts, shops on both sides of the road and markets selling lights, led transformer, etc.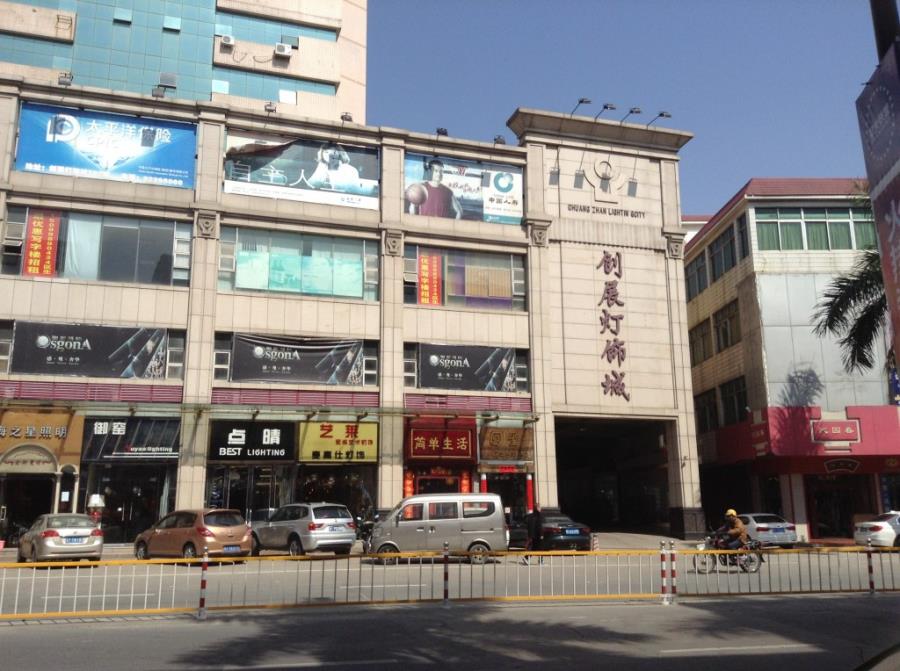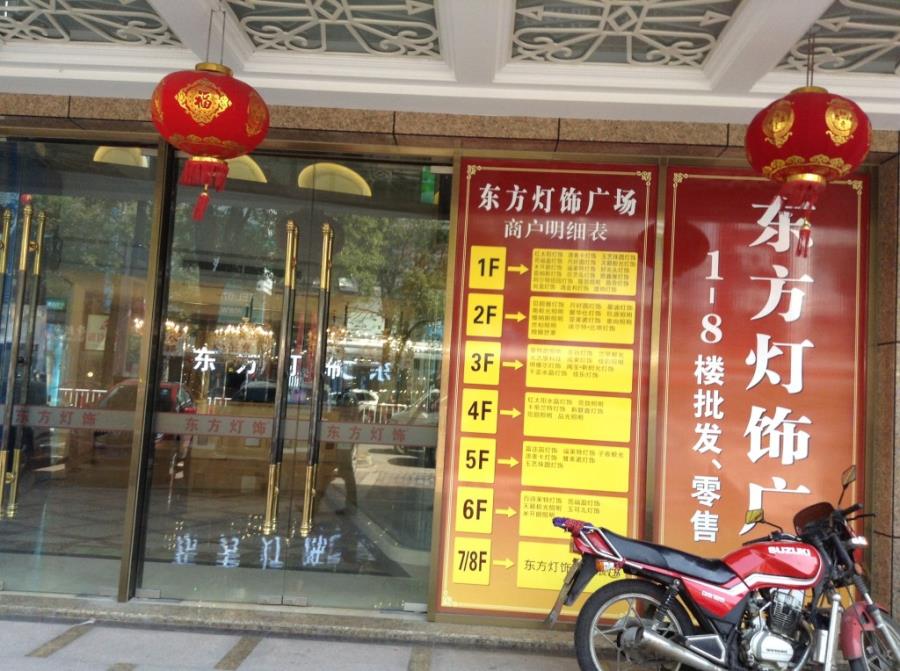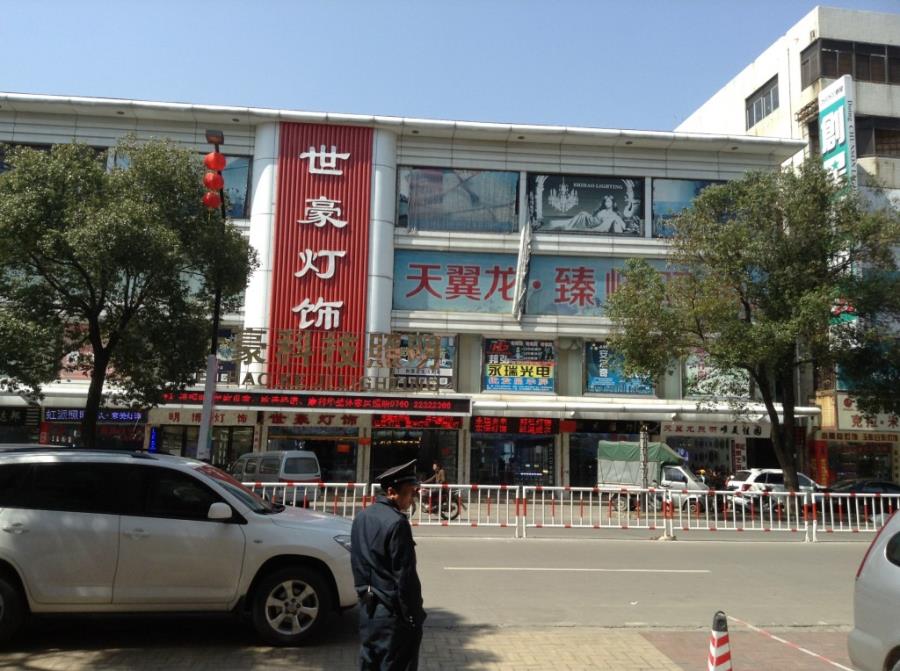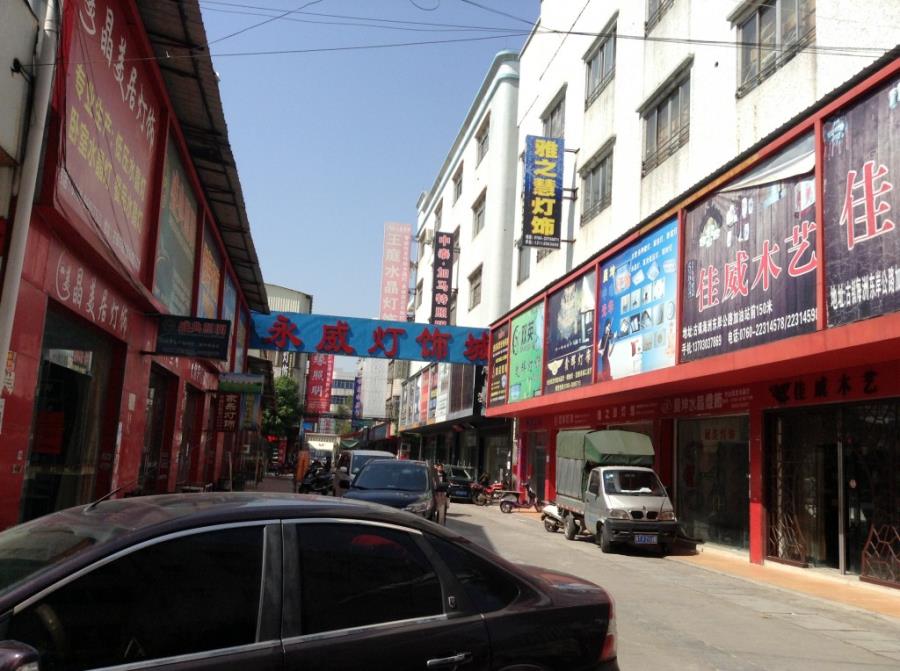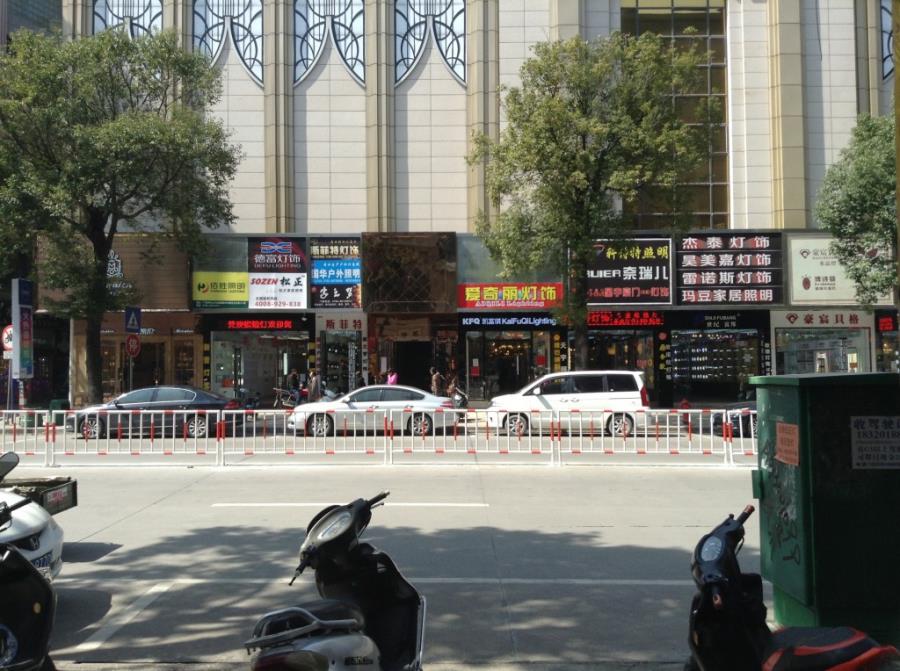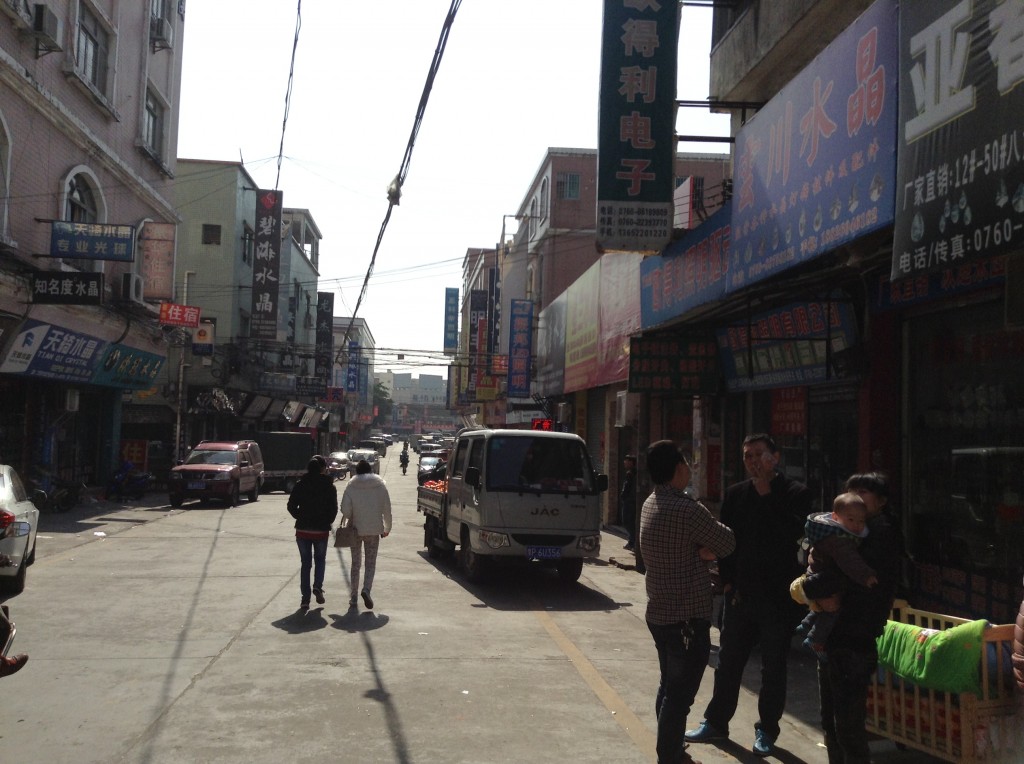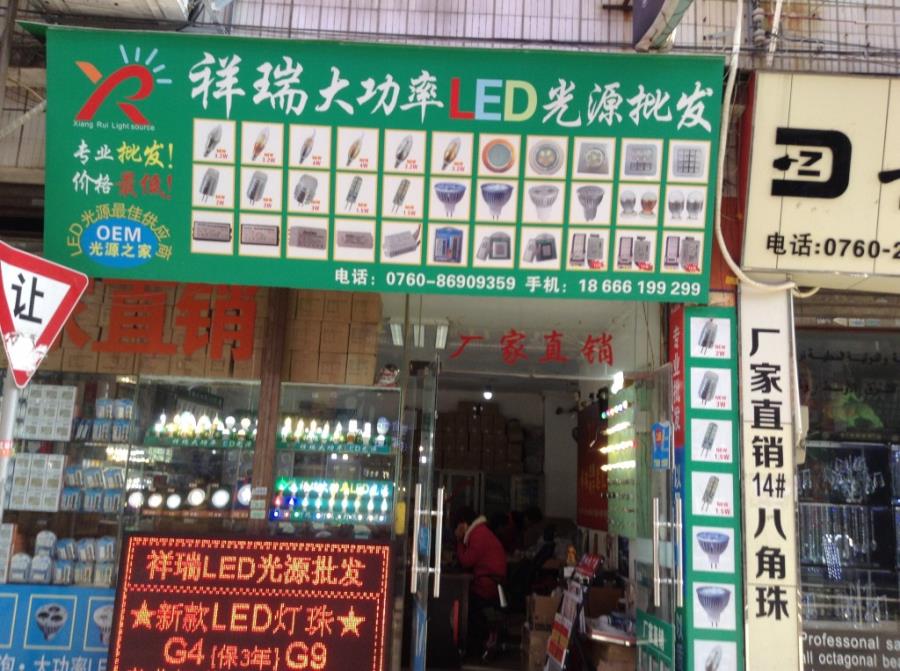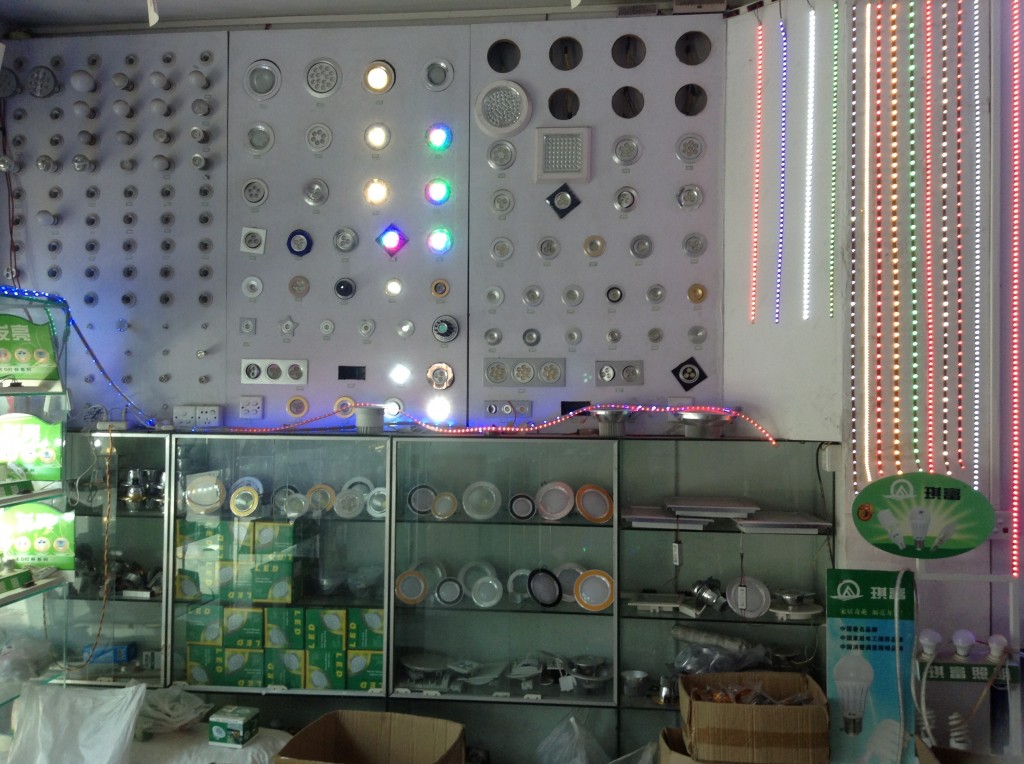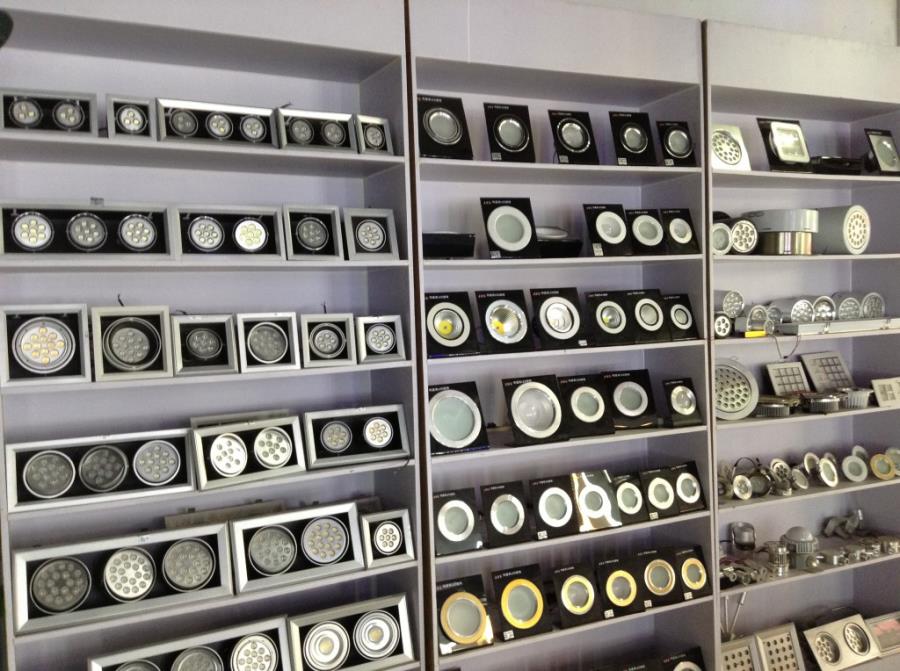 In Guzhen, an eye-catching scene is the street lights of various designs displayed on some squares or near the markets.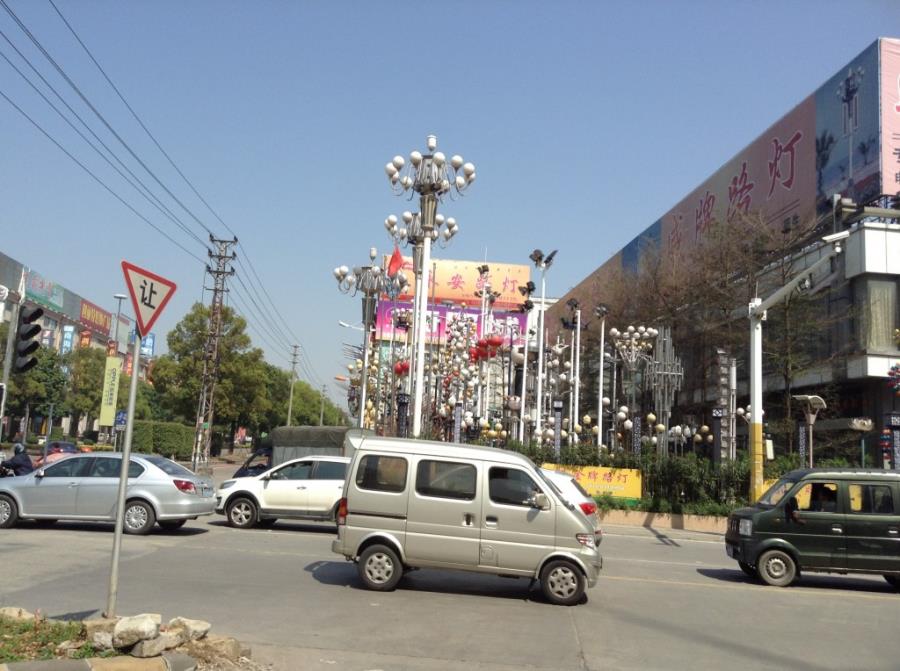 Check more photos of LED in Guzhen, Zhongshan.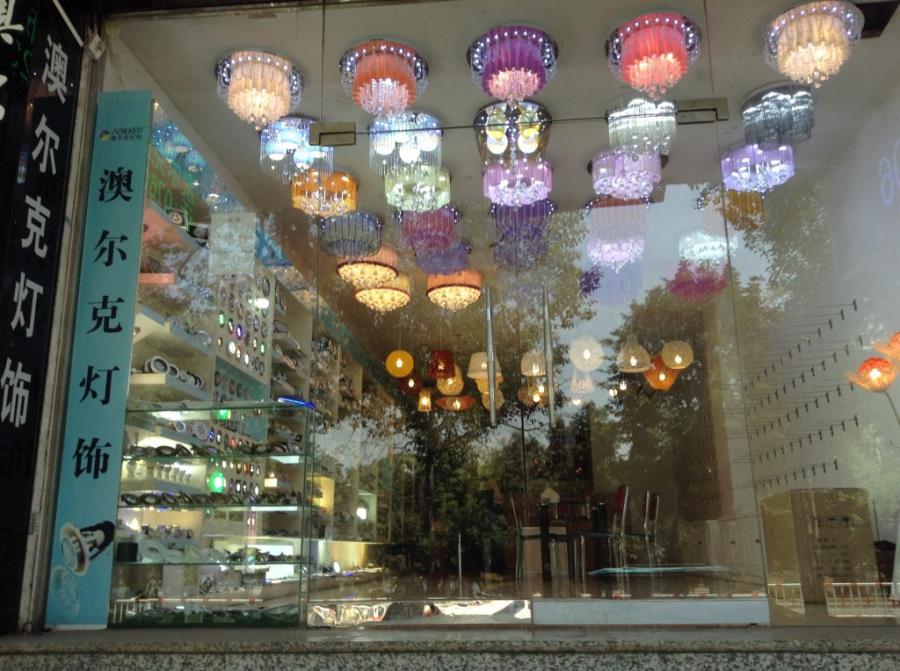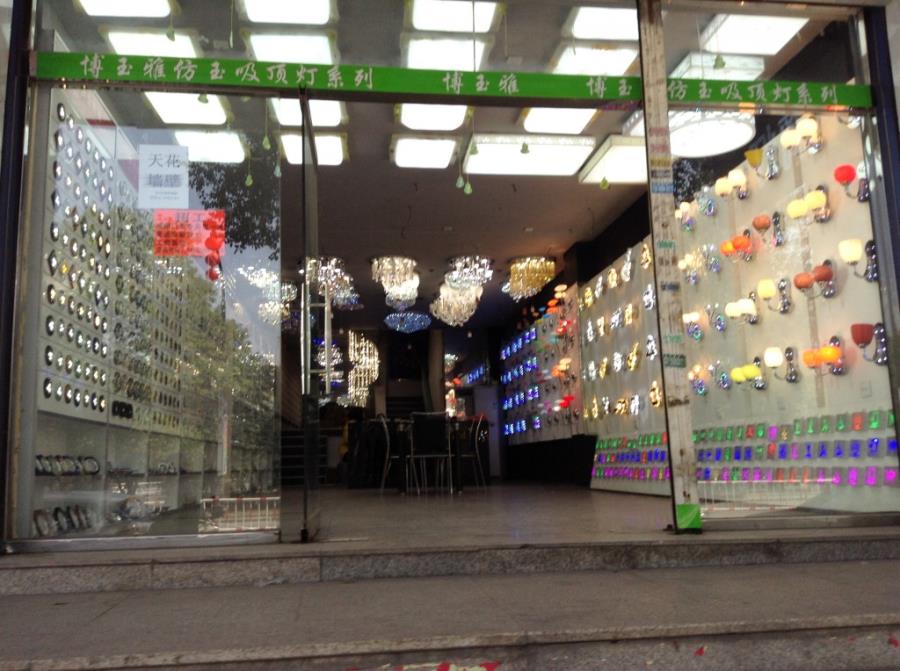 You can find millions of LED related products in Guzhen, LED lights with ceiling or without, transformers, etc. The price is usually wholesale price, much lower than you buy from other places.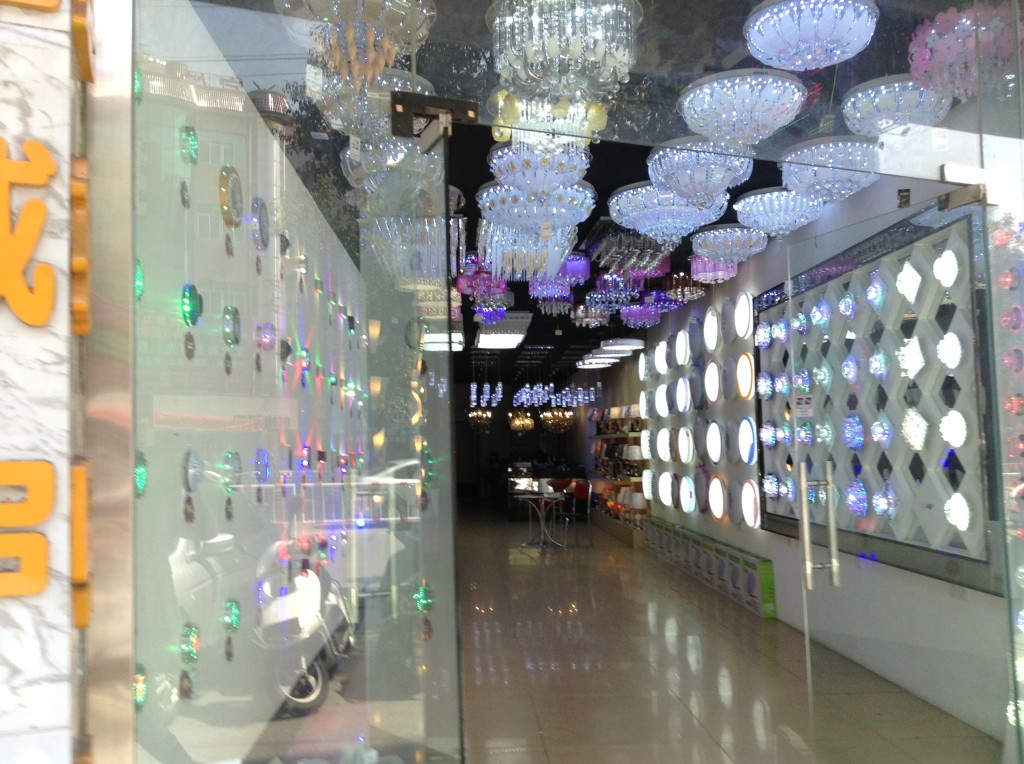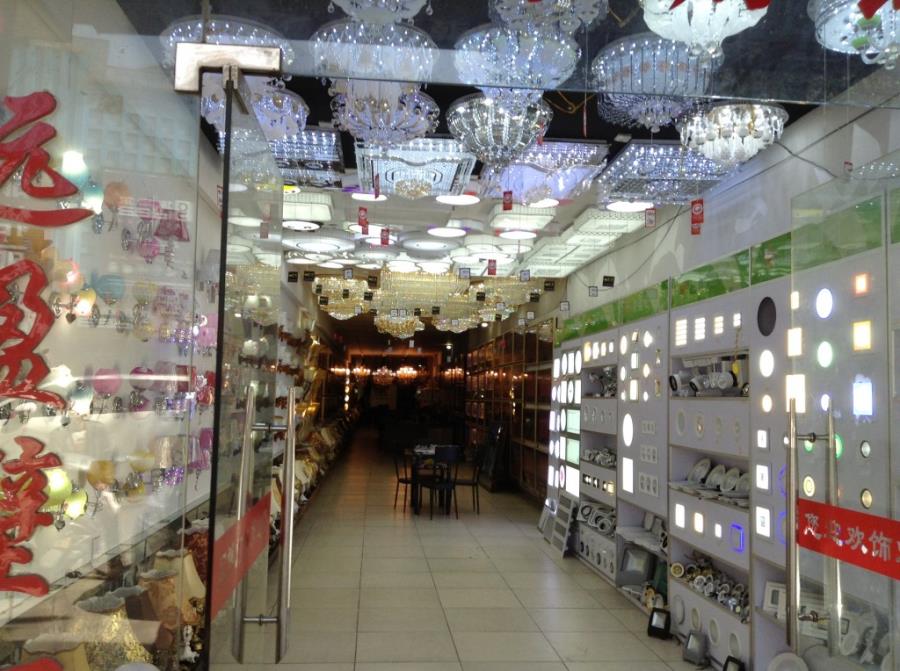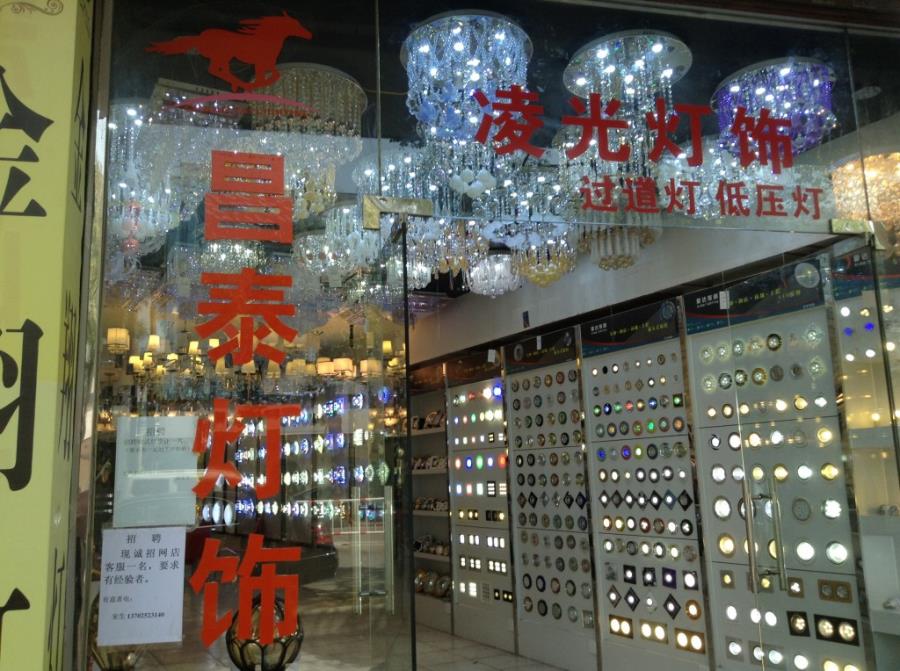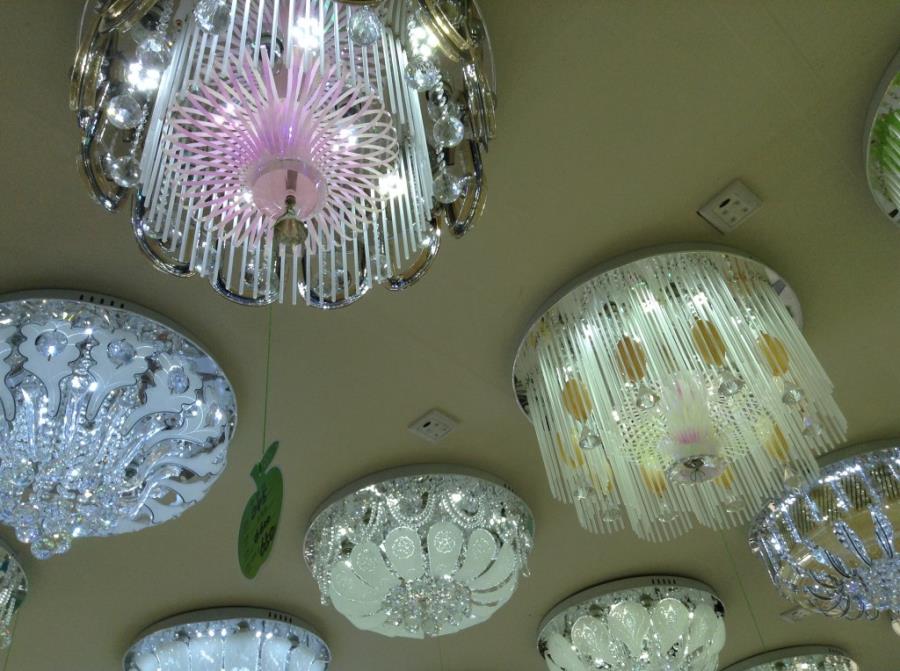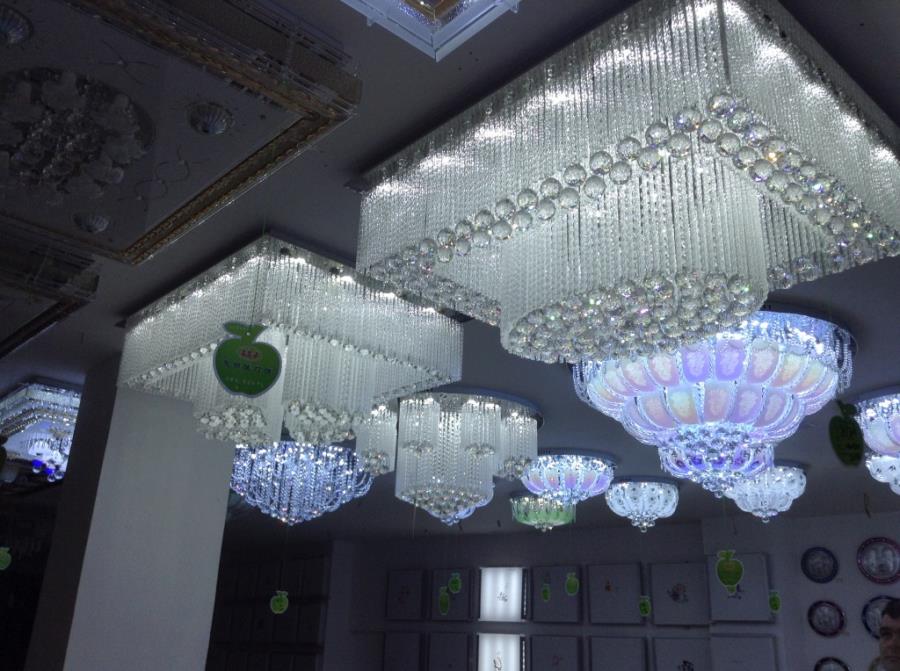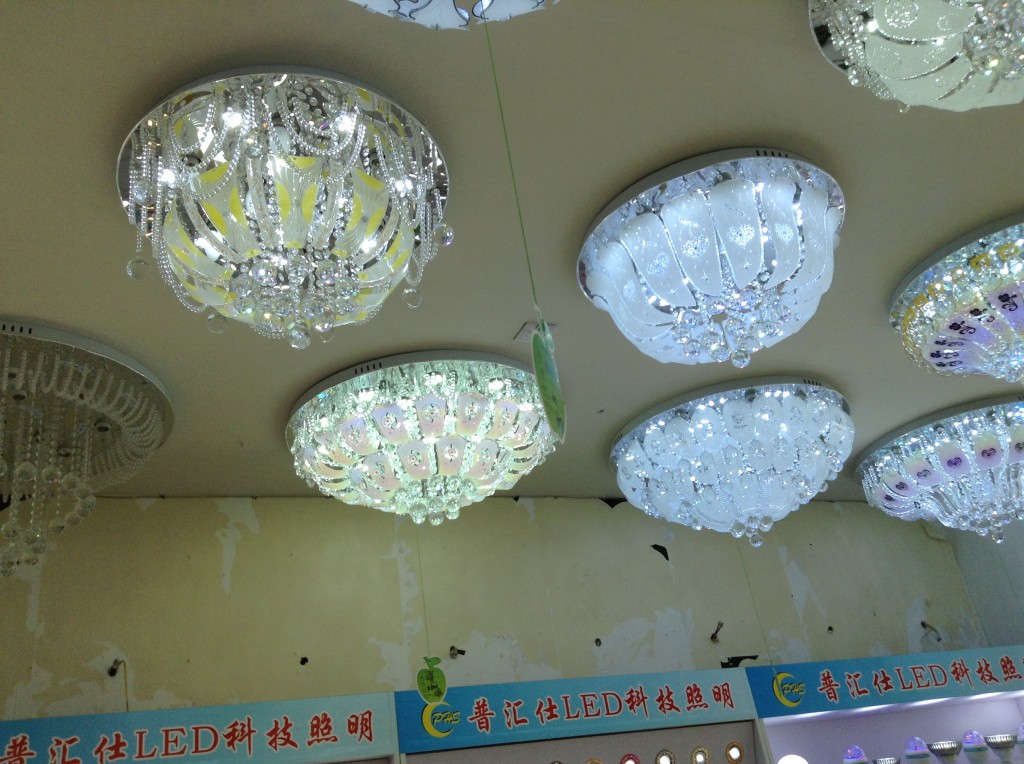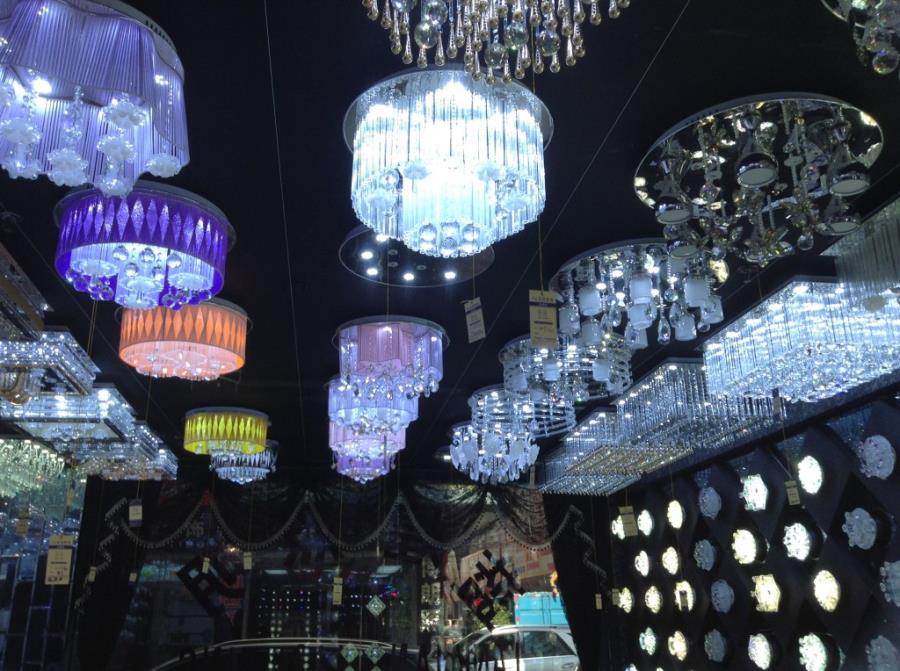 Many of the shops have showroom upstairs, just ask and the sales would be happier to show you around.
Why you should import LED lights from China?
The LED lightting industry in China is the biggest in the world, earning an unrivaled reputation for producing quaility LED lights in bulk. Chinese LED manufacturers are constantly updating their technologies to produce more durable, reliable and cost-efficient LED fixtures.
How to import LED lights from Guzhen, China?
Importing LED lights from China is a complicated process with great challenges of language barriers, cultural gap, different custom laws and trust issues. If you're going to import LED lights from Guzhen, China, here're a few things to consider before going into the deals.
MOQ in most shops start from 3-5 pieces per design.
Make sure the specification of LED lights meet the specification in the destination country.
If you're importing LED lights into regions like Europe, US, Australia that have stringent regulations on LED, make sure the lights you're imported carry certificates as required, i.e., RoSH, CE.
The nearest ports to Guzhen are either in Guangzhou or Shenzhen. While loading container, there would be extra costs of shipping or hiring truck to load container from Guzhen to the nearest port.
Check the quality of the chips, drivers and other parts.
Check the maintainence and warranty policy of the LED lights.
Ensure the safety of LED tubes and lightings during international shipments.
Most shops would only provide EXW price, which means they only deliver in the factory in Guzhen and you have to consolidate the container loading, shipping, etc. It's suggested to hire an export agent to follow up the orders as some shops might even fail to provide invoice or sales contract in English.
China (Guzhen) International Lighting Fair
China (Guzhen) International Lighting Fair is held biannually (spring and autumn) in Guzhen Convention and Exhibition Center. With proactive support from local government, the lighting fair offers an unrivaled opportunity to showcase a huge spectrum of LED lightings in 1,500,000 square meters of exhibit space. In the autumn session of Guzhen lighting fair, over 300,000 visitors from all over the world have experienced first hand releases of latest technologies and innovations form over 2,000 exhibitors.  The lighting fair is dedicated to builing an integrated platform with an unbeatable attendee and exhibitor experience for LED suppliers, buyers, lighting designers, architects and specifiers.
Products you can find in China international lighting fair:
Decorative lighting
Residential lighting
Commercial lighting
Household lighting
Outdoor lighting
LED lighting & technology
Machinery & equipment
Electrical & electronic products
Lighting accessories & components
Raw materials
Related articles about LED markets in China :
A Visit to Guzhen LED Factories in Zhongshan
An Introduction of Zhongshan Guzhen – Home to LED Lighting Markets