Guangzhou is home to many China wholesale markets and one of them is zhongda fabric market, an inspirational source to give life to your clothing design.
In this China fabric markets, you'll find fabrics from any quality, range and composition. A good start to develop your private label clothing in China.
Whatever clothing collection style you are after, you will find what you need from fabrics for fast fashion clothes to fabrics for a vintage clothes line,  also delicate and precious fabrics for your most complicated design.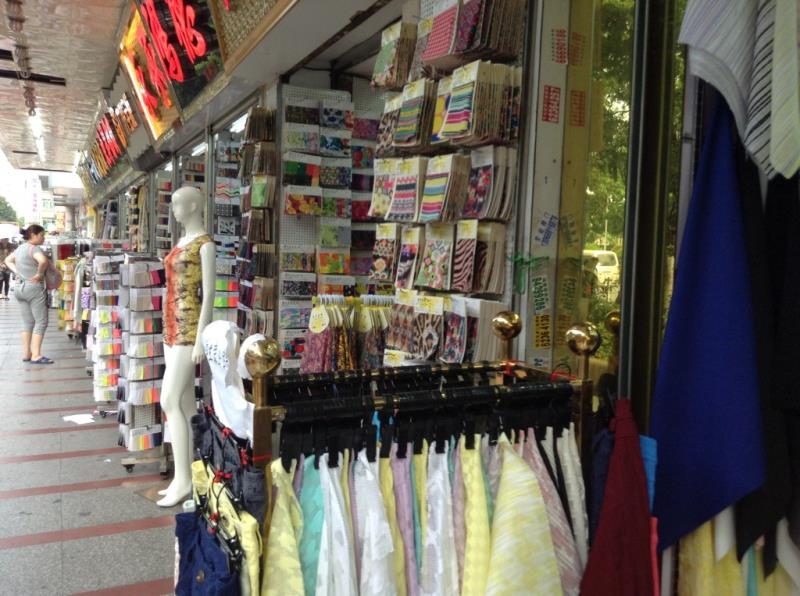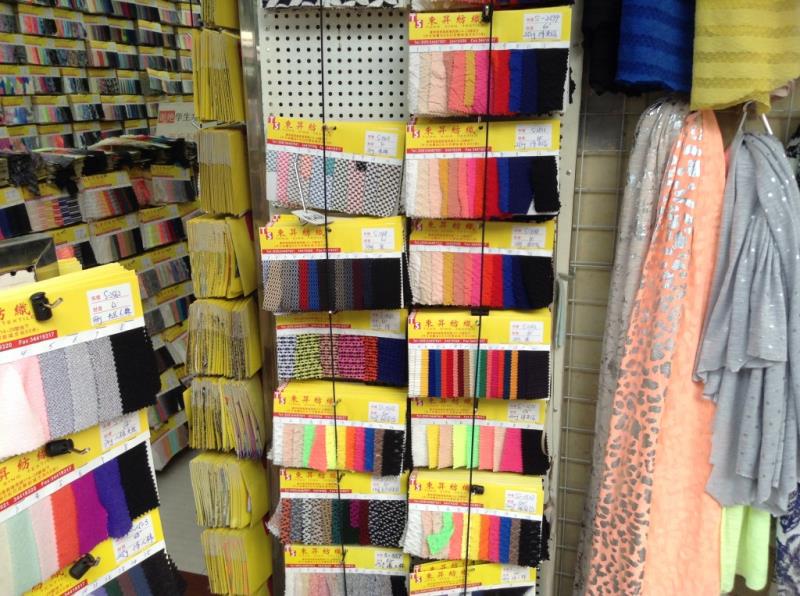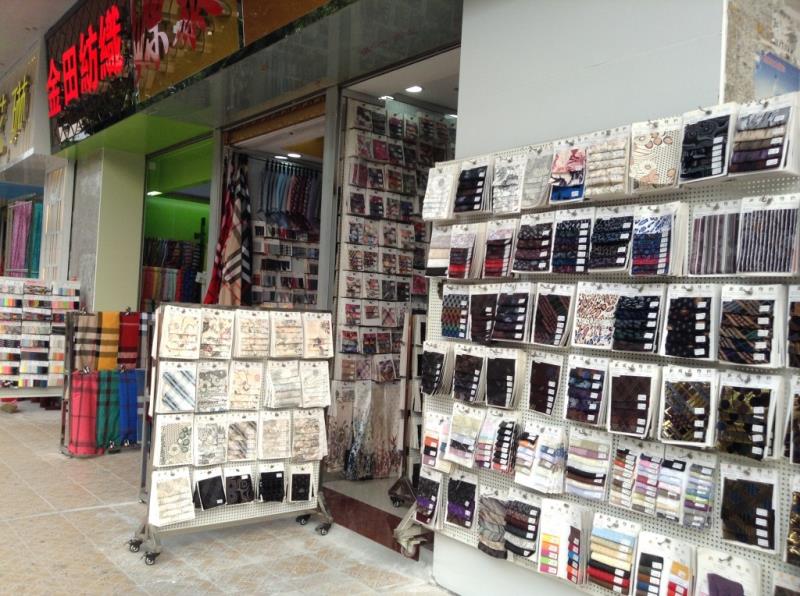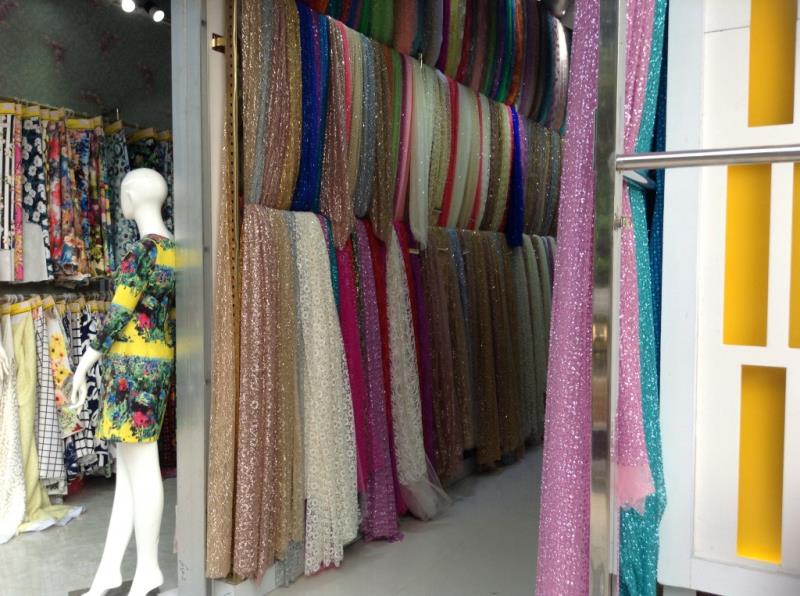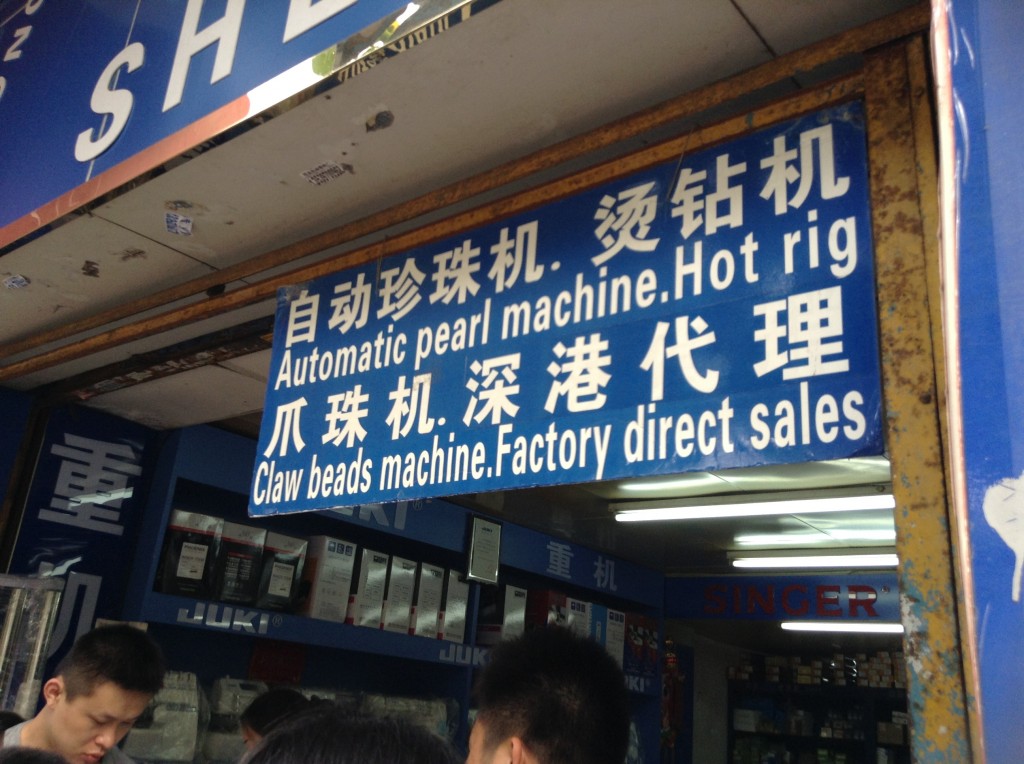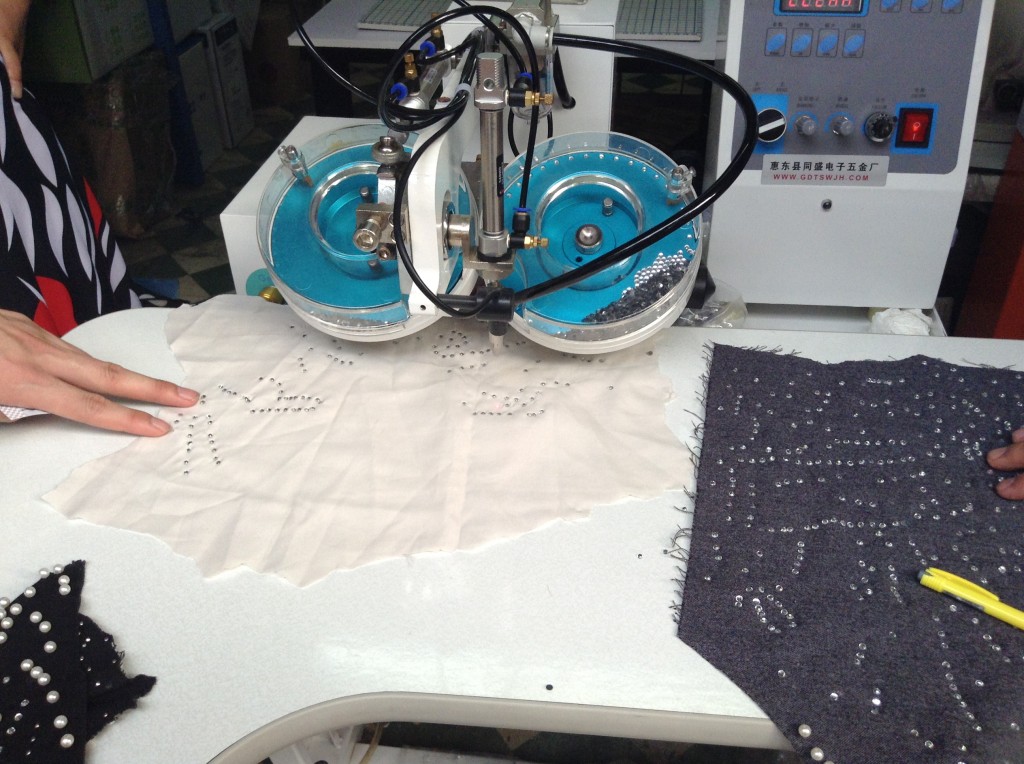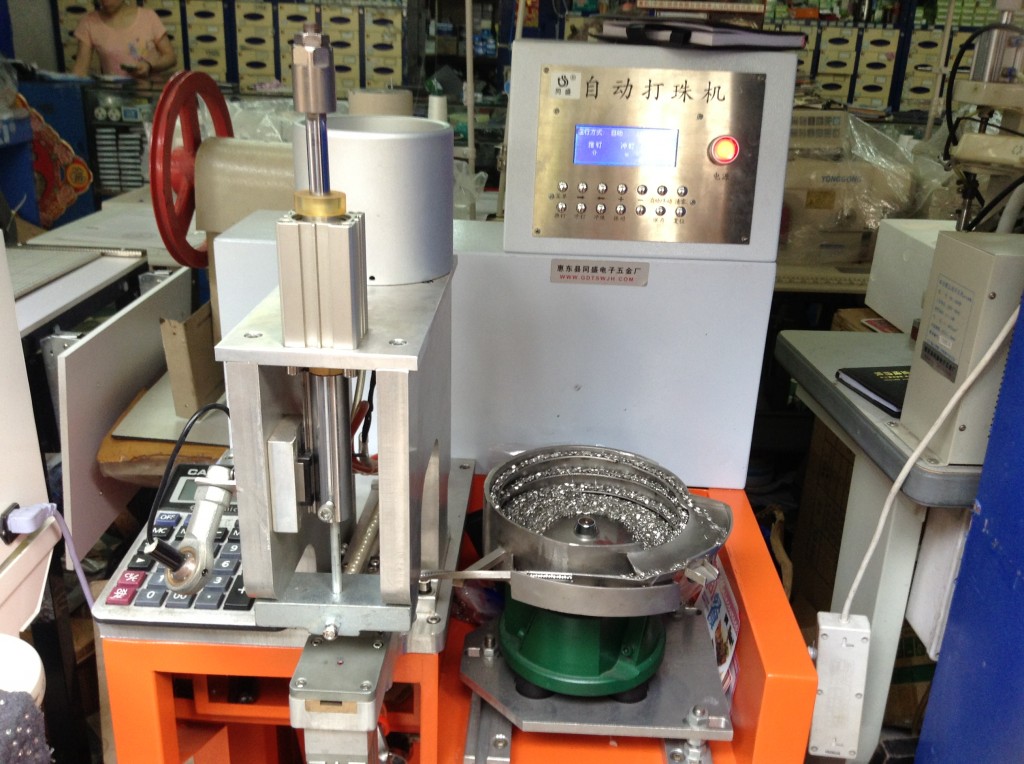 Apart from fabrics, you can also find machines related to fabric industry such as automatic pearl machine, claw beards machine, hot rig, etc.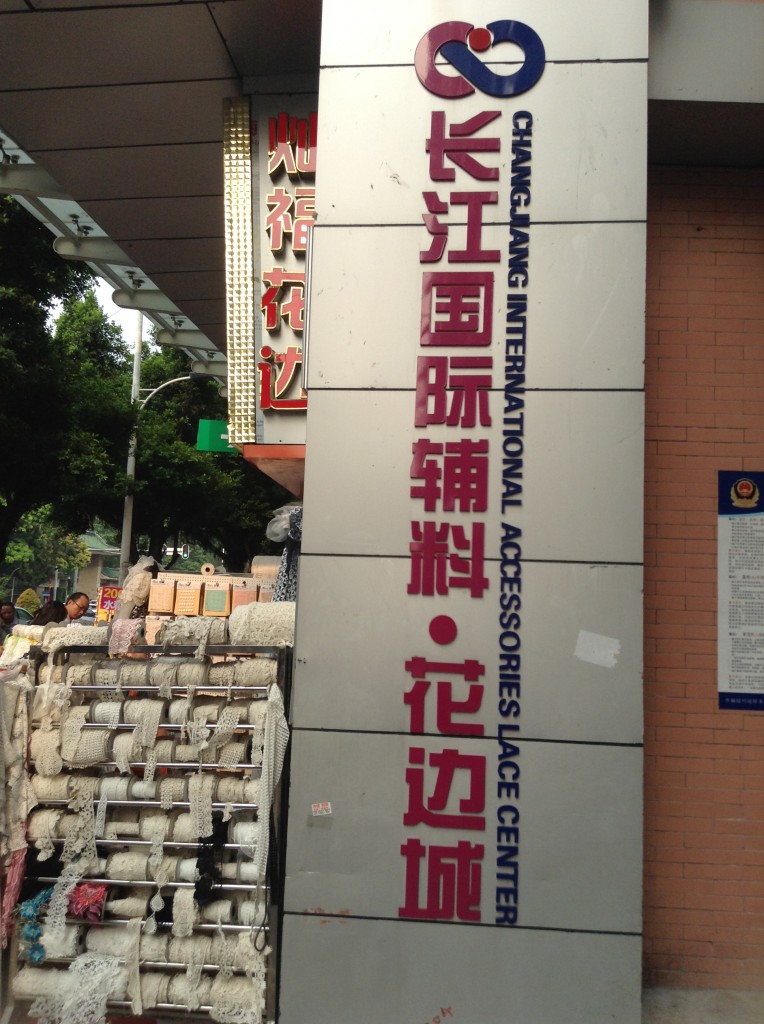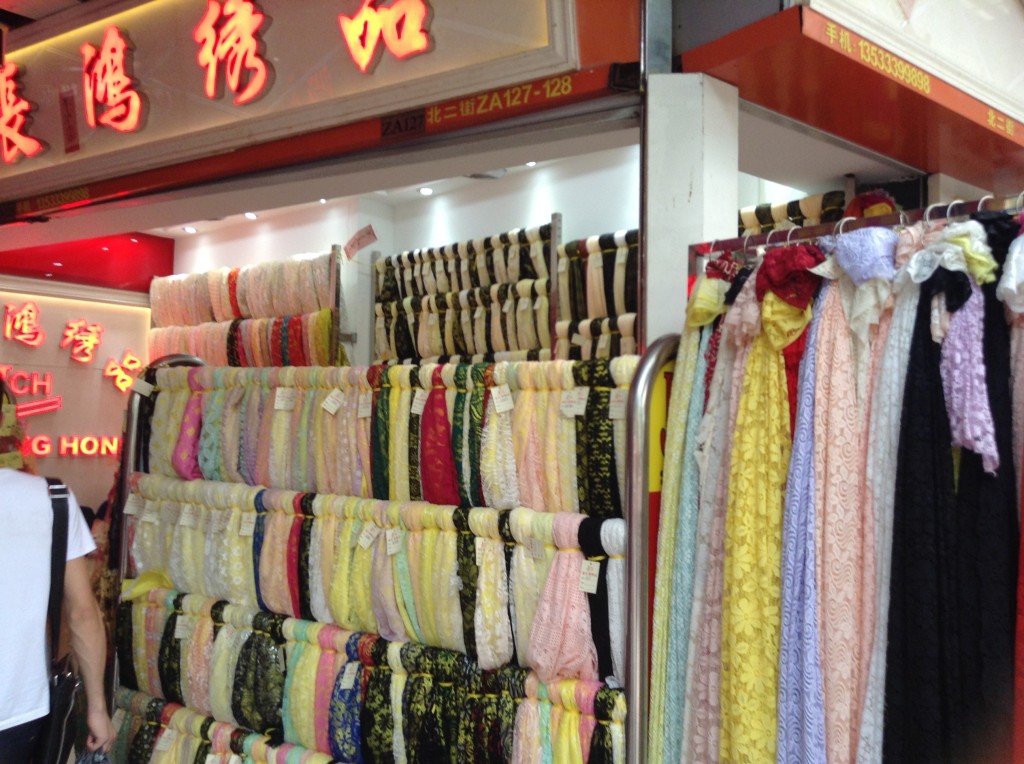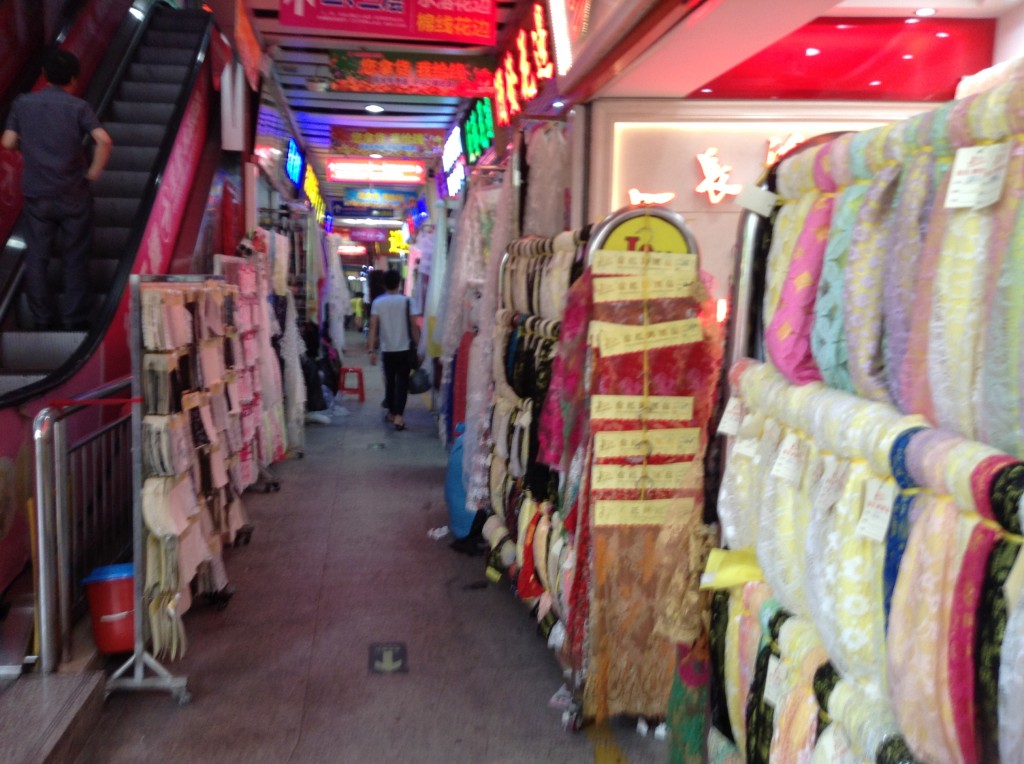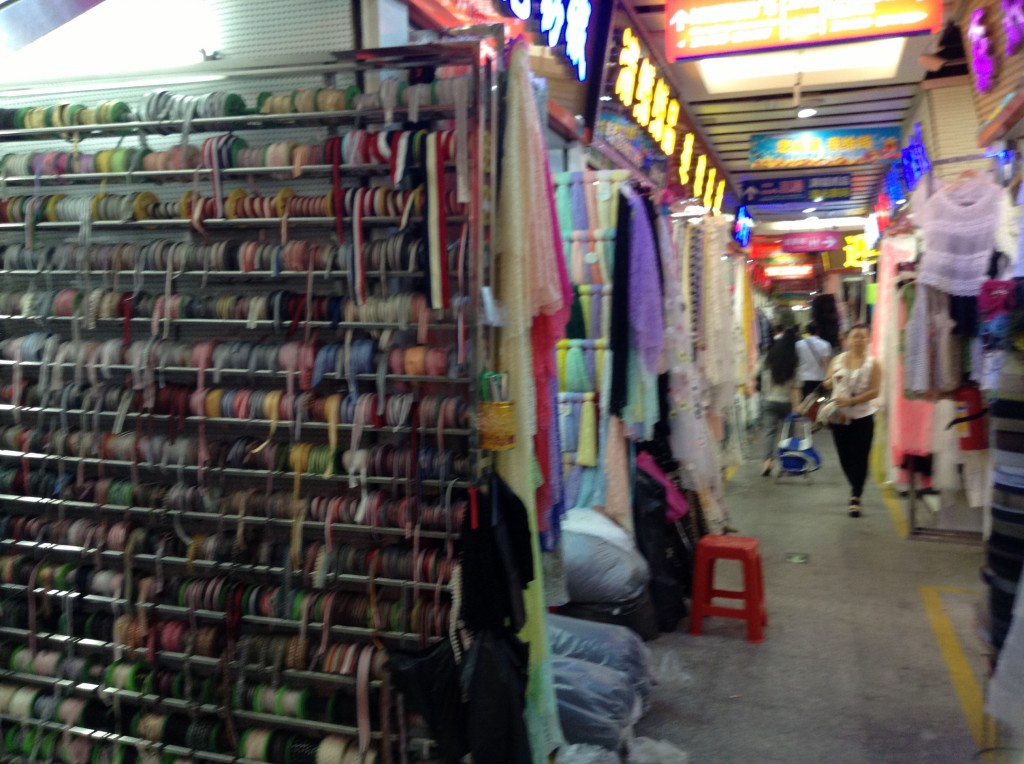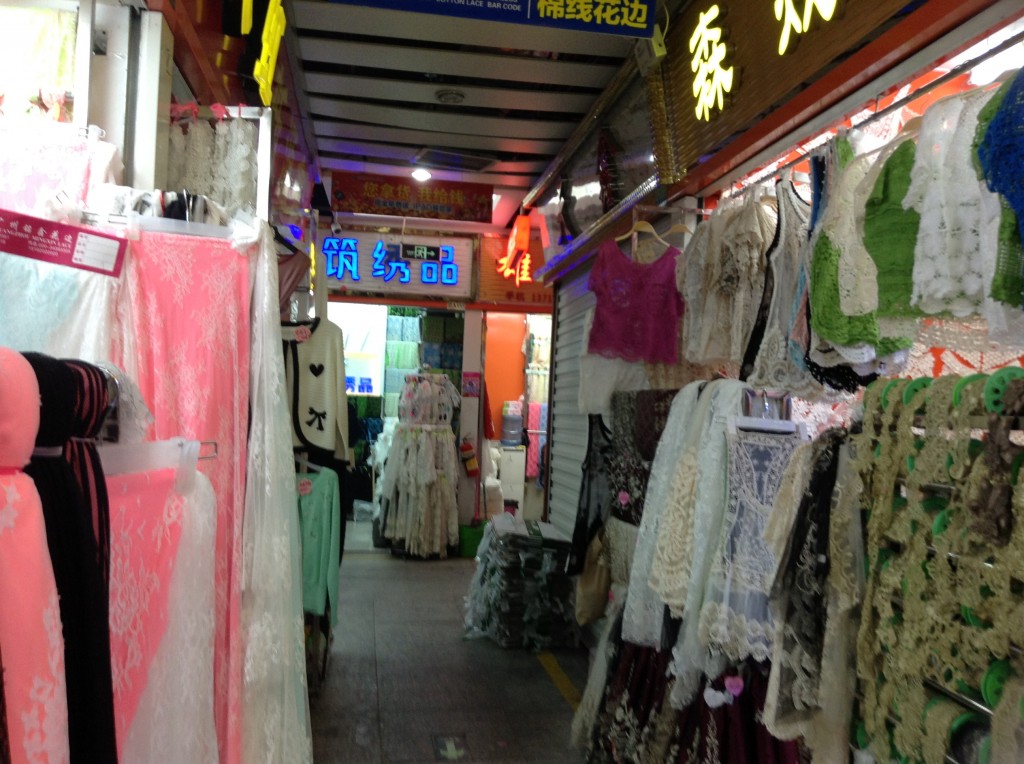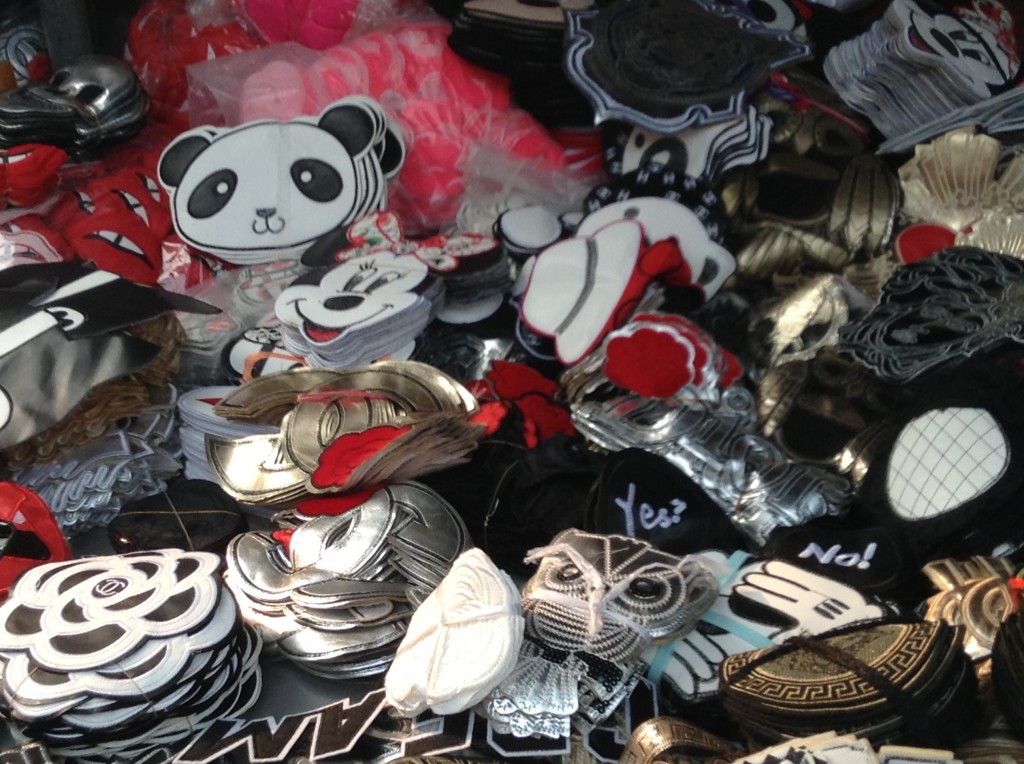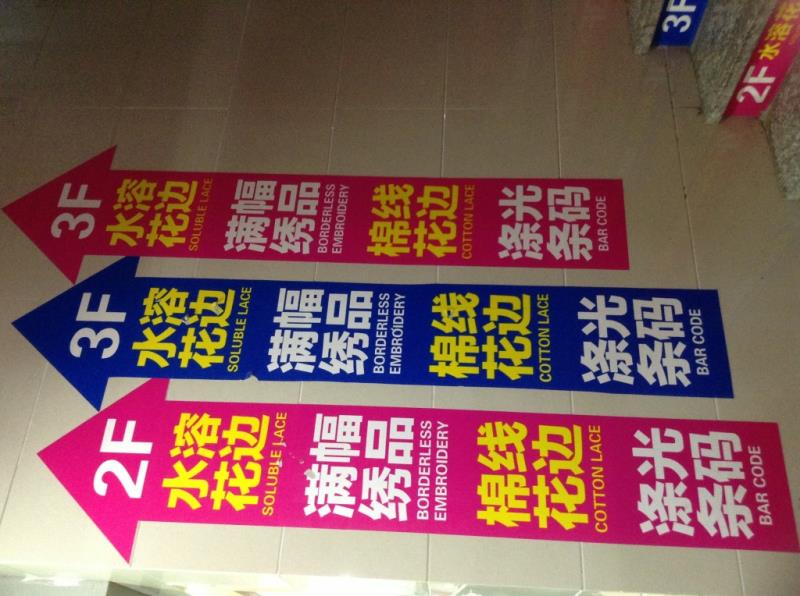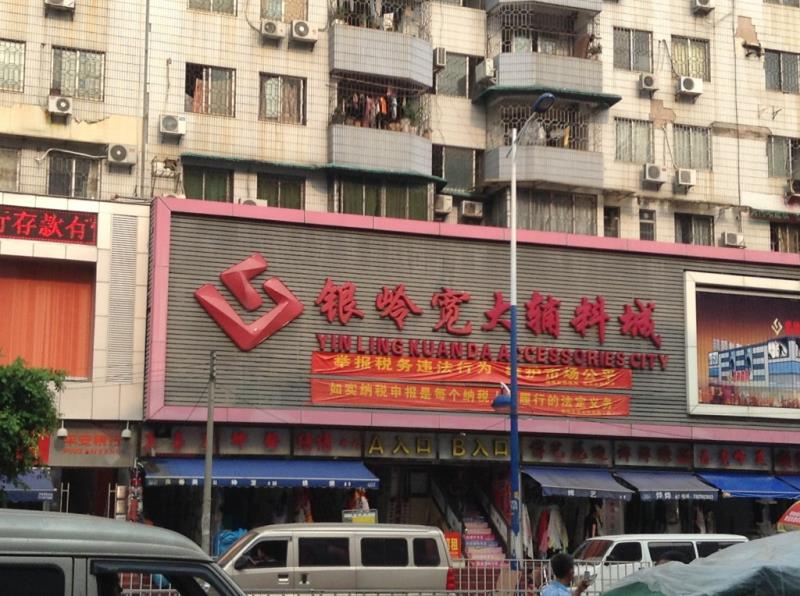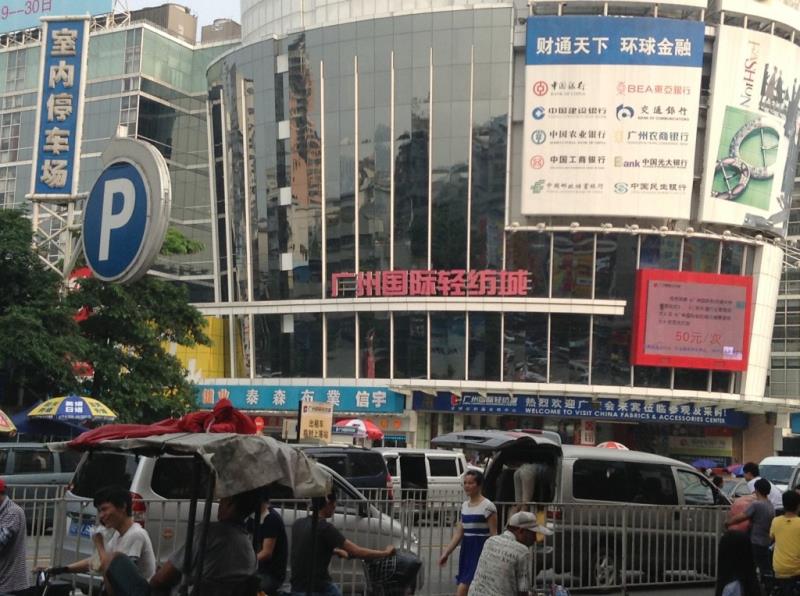 Like in any other markets in Guangzhou, you will find mostly fabric traders.
But in Guangzhou you will find just a small selection of fabrics produced in China. Let's say, Guangzhou fabric market represents just the 30% of the fabrics produced in China. But, what about the other 70% of the fabrics? Thanks to our 30 years of combined experience in the Chinese market, our company will give you access to a wide range of beautiful, luxury and still affordable fabrics not sold in Guangzhou fabric market.
Fabrics hand picked by our designing team in several Chinese locations.  Up to date fabrics collections according to the the current and new coming fashion season. With our support, it will be easier to access to a wide range of fabrics that will let you create your private label clothing in China.
But that's not all! We source and handpick fabrics in India, Japan, Korea, Italy and Thailand. Fabrics with beautiful patterns and colors  that you will never find in China. Precious cotton, wools, linen and their blends.  We go further , souring fabrics made with organic cotton and dyed with natural essences obtained with  flowers, roots and fruit.
Working with our company will open you a new world on the fabrics world, getting you the possibility to work on various combination and give life to unique clothes made in our selection of factories , with high quality standards in service and production.
Our Italian company based in CTF is your best partner to build and launch your private label from Guangzhou and China. Starting from a wide array of hand picked fabrics and components.
Do you have any question on our hand picked fabrics selection? If yes, please leave a comment and we will answer you ASAP.