Guangzhou is home to many China wholesale markets and one of them is zhongda fabric market, an inspirational source to give life to your clothing design.
In this China fabric market, you'll find fabrics from any quality, range and composition. A good start to develop your private label clothes in China.
How to get to Zhongda fabric market?
It's best approached from Exit D,  Zhongda metro station, Line 8.
Whatever clothing collection style you are after, you will find what you need from fabrics for fast fashion clothes to fabrics for a vintage clothes line,  also delicate and precious fabrics for your most complicated design.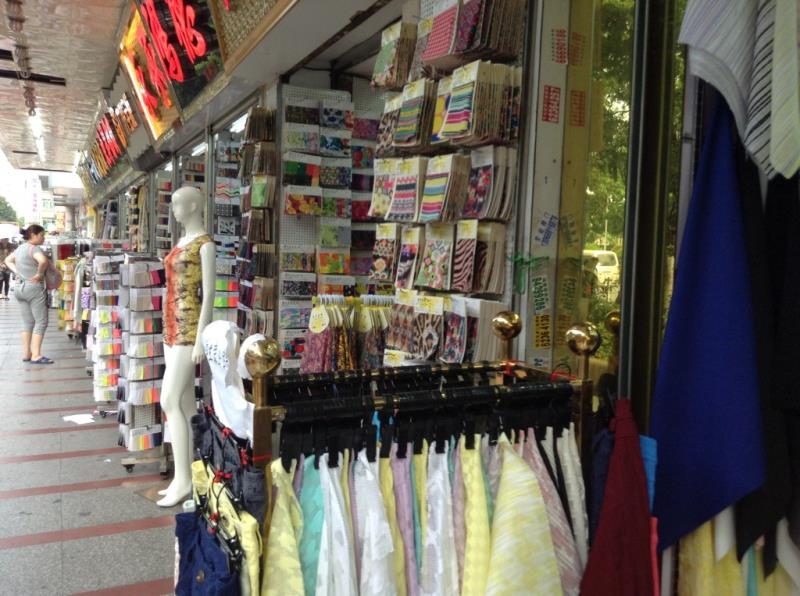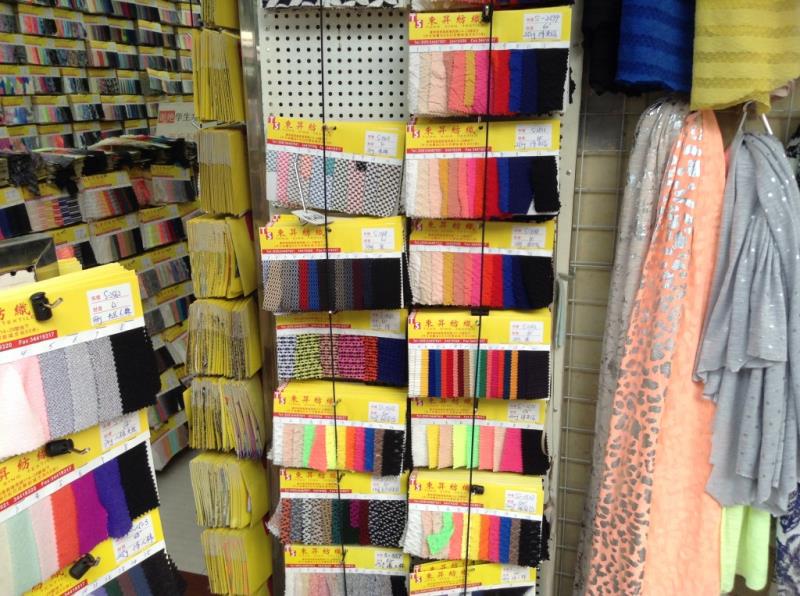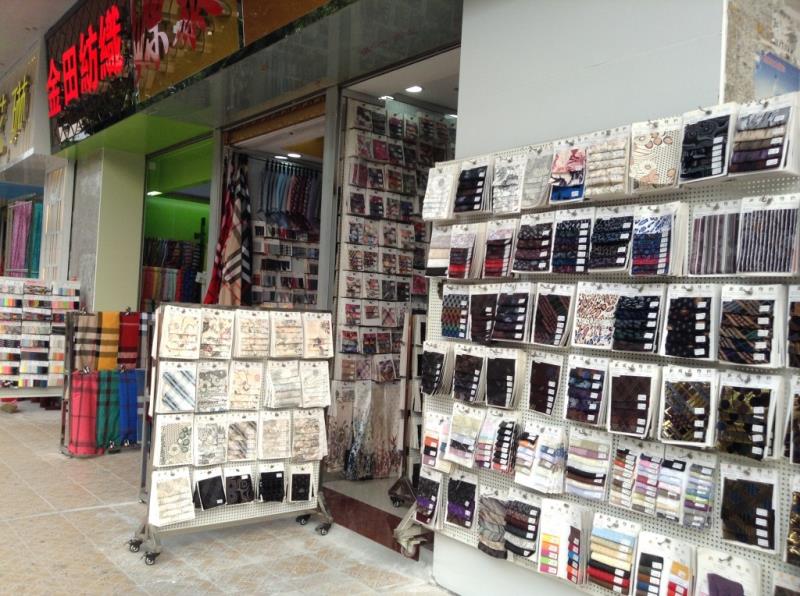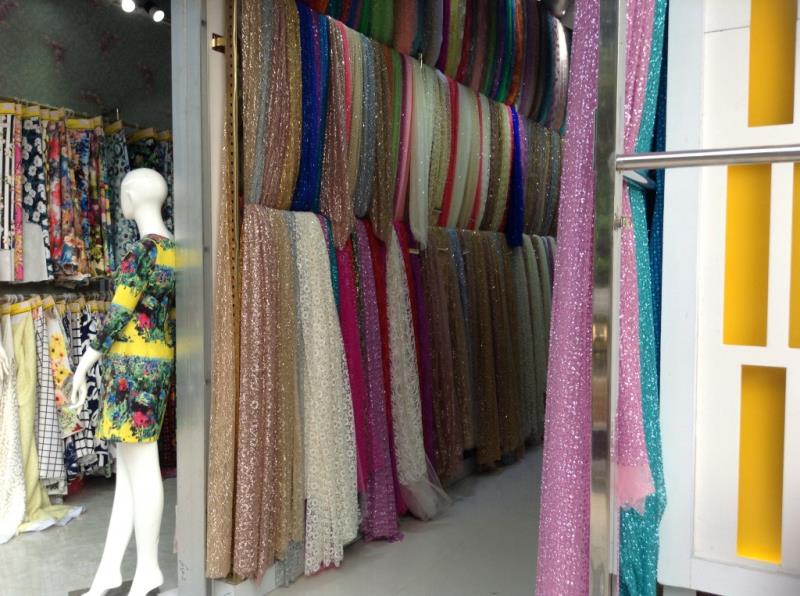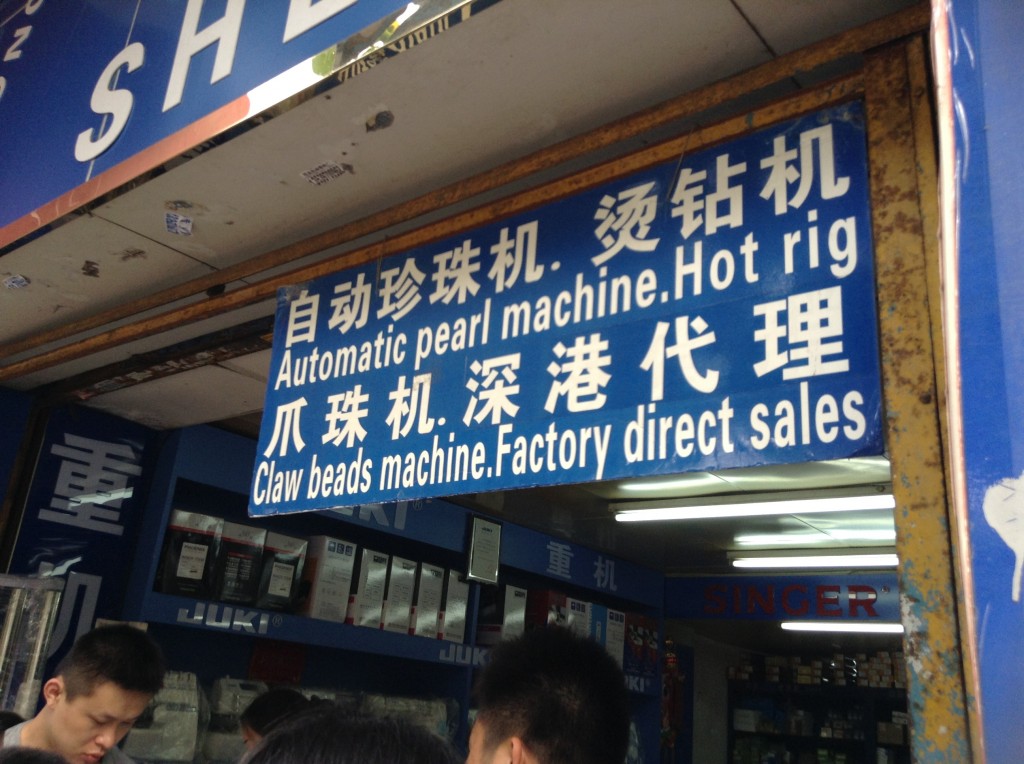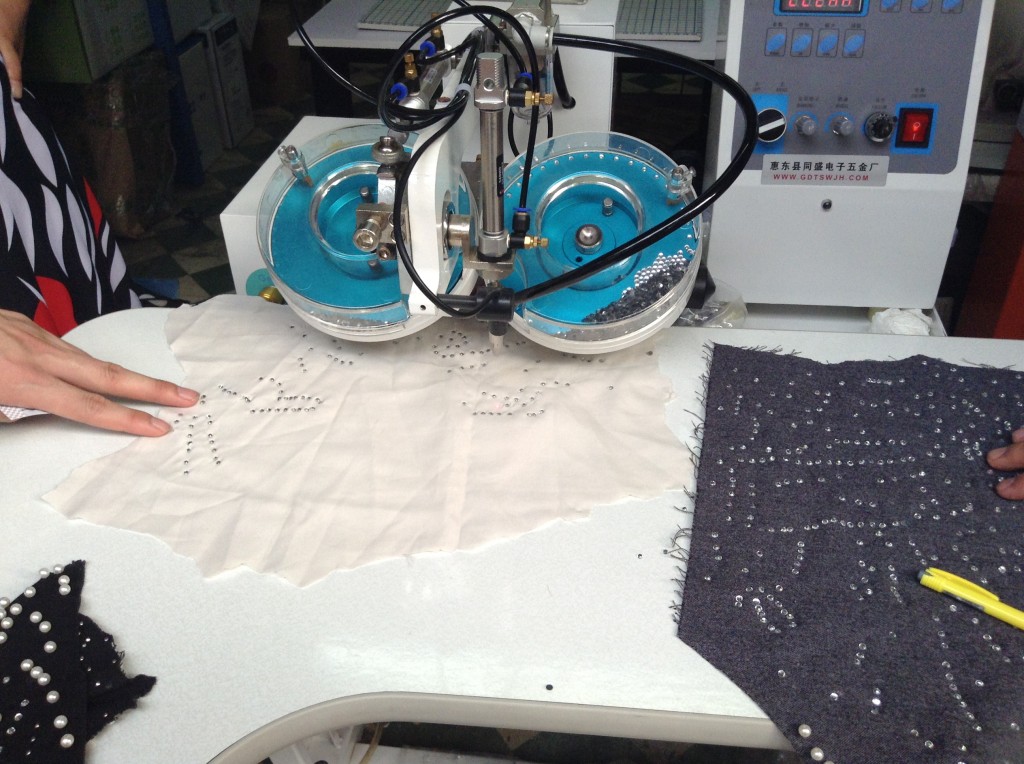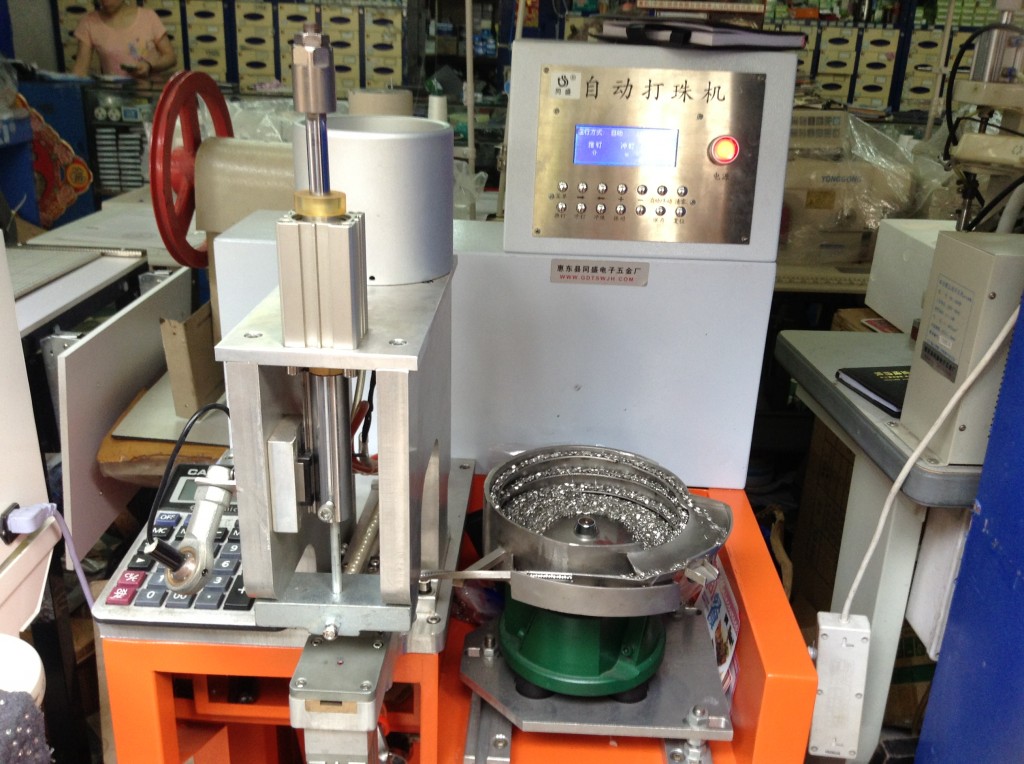 Apart from fabrics, you can also find machines related to fabric industry such as automatic pearl machine, claw beards machine, hot rig, etc.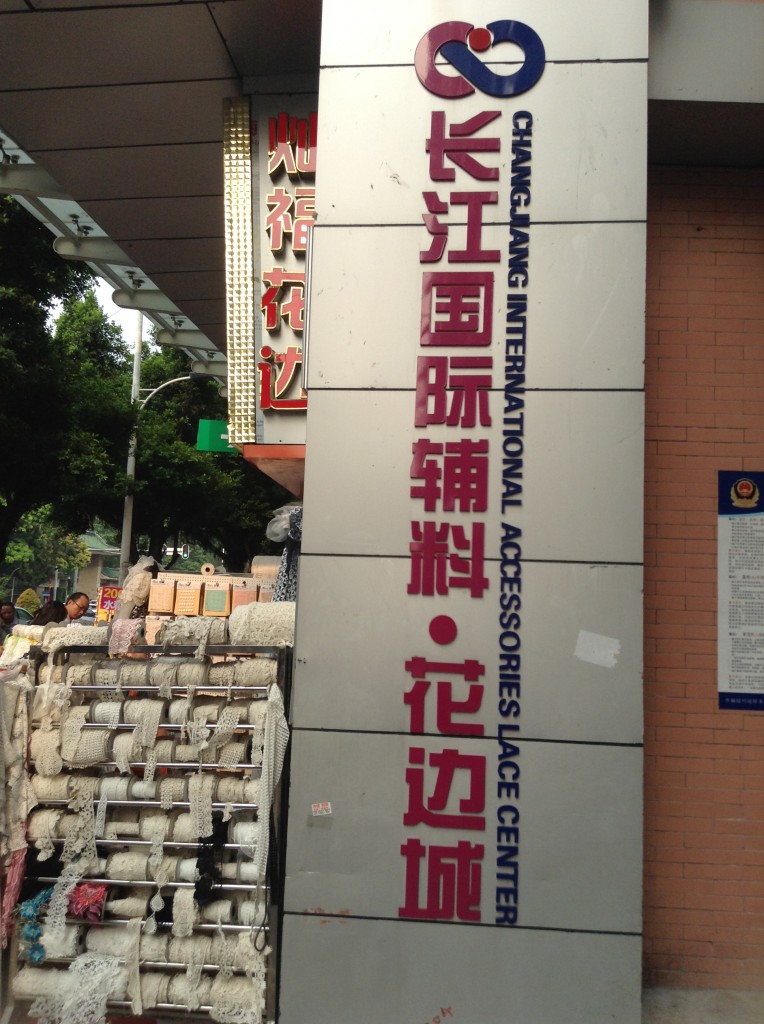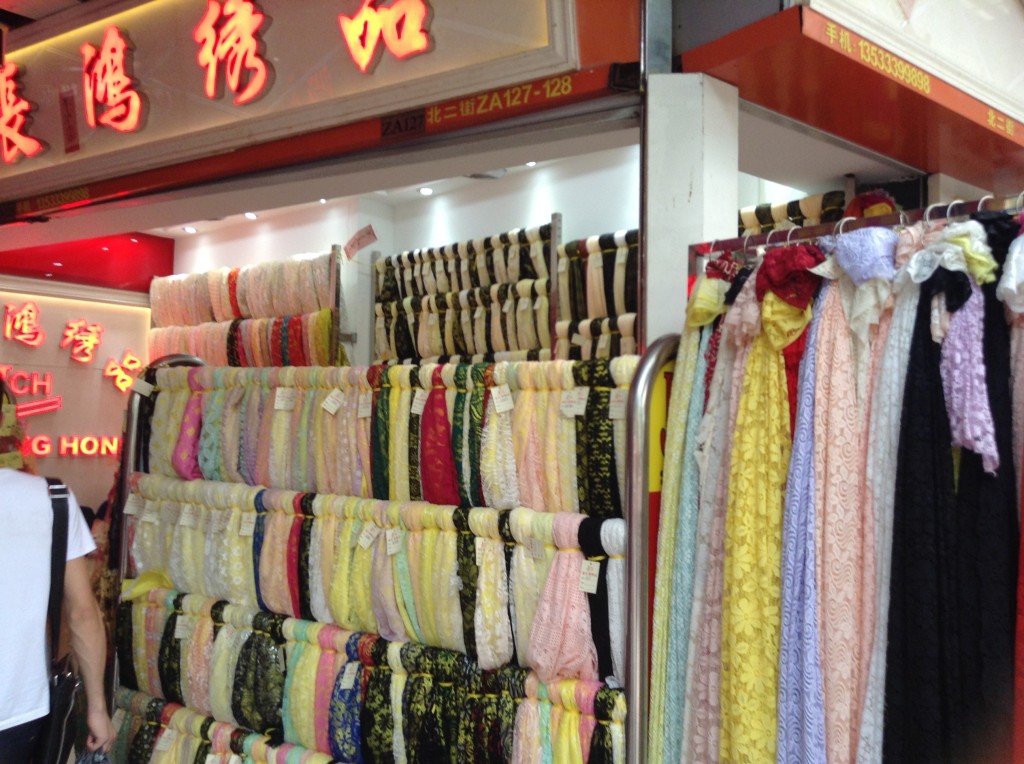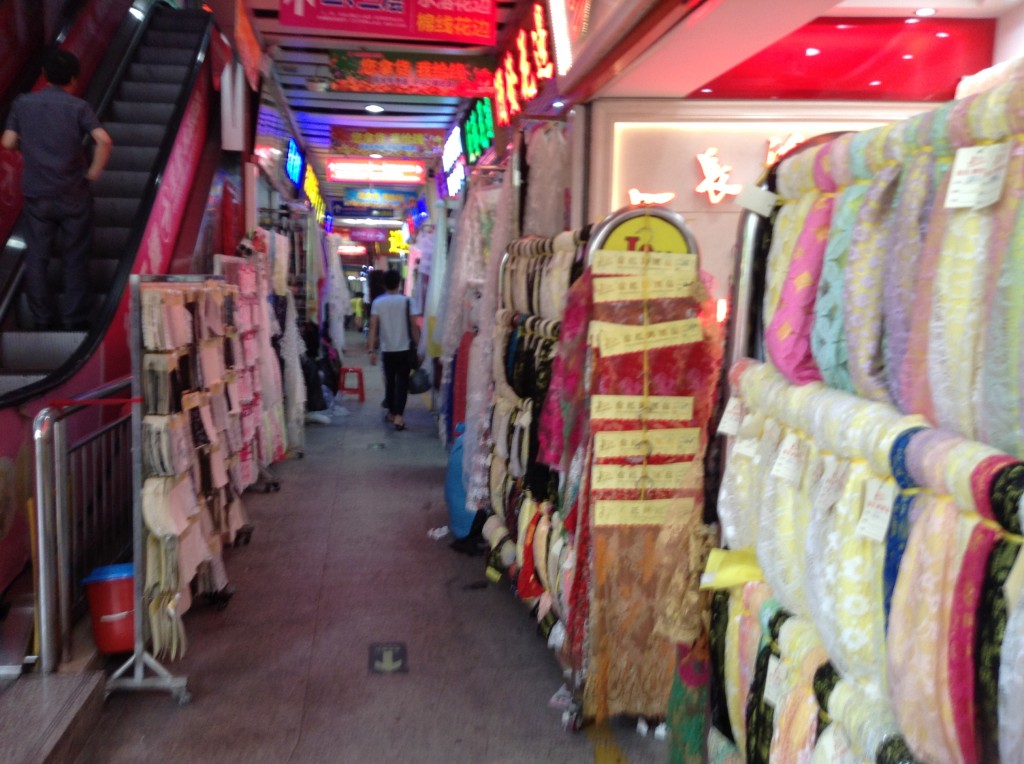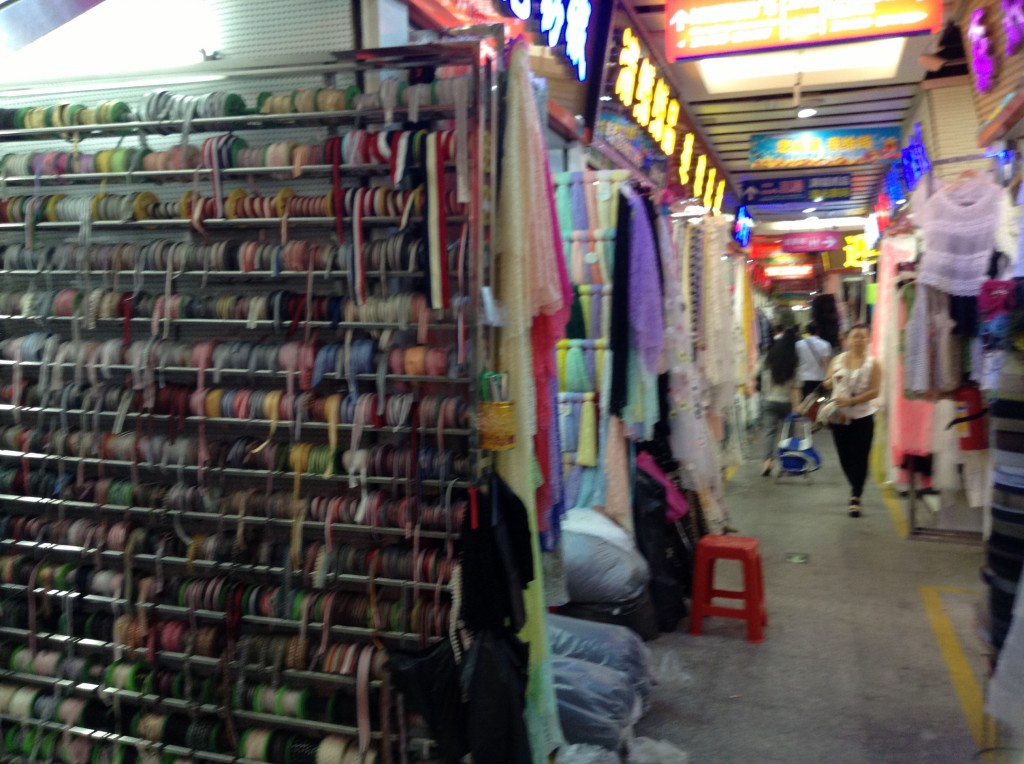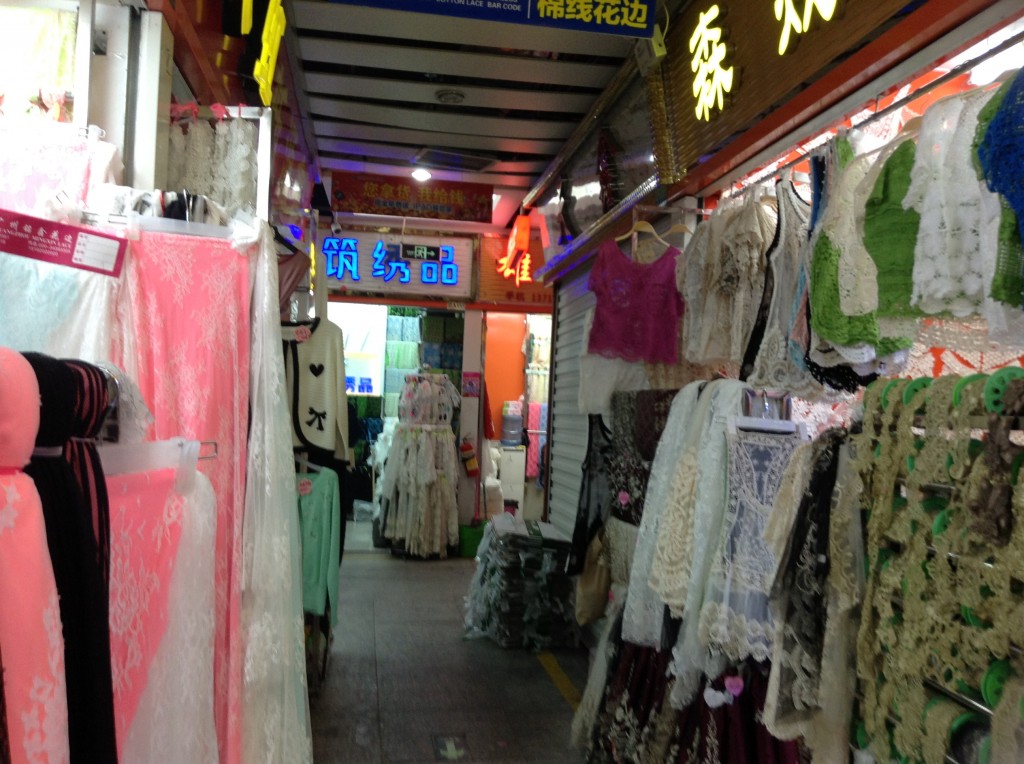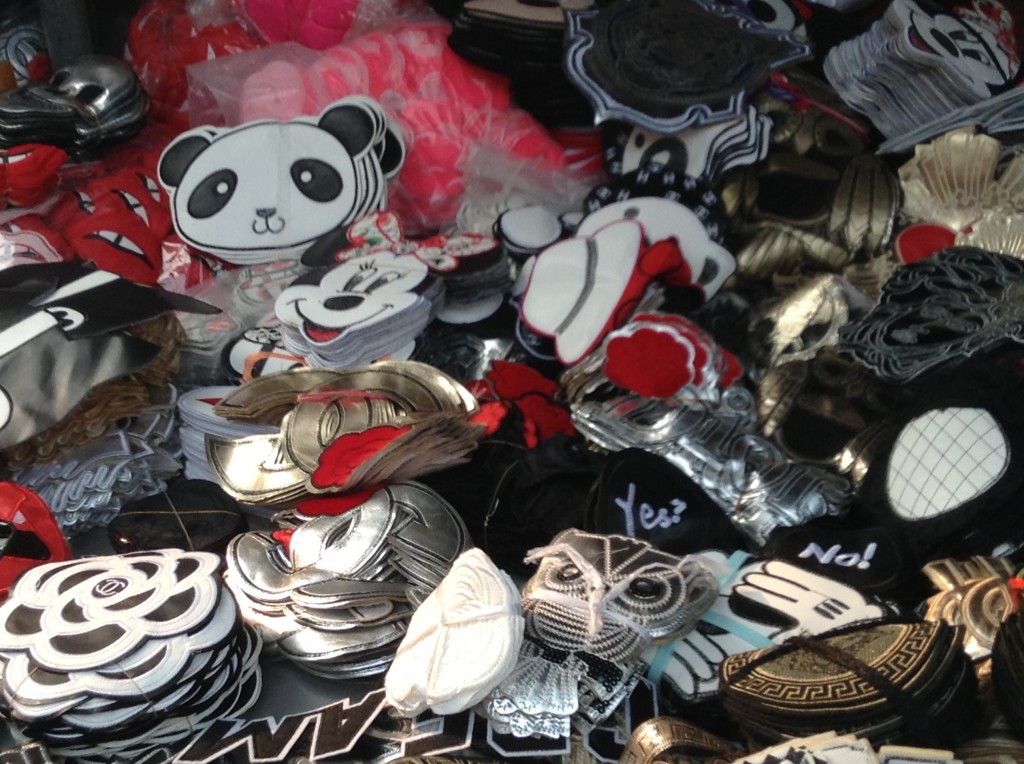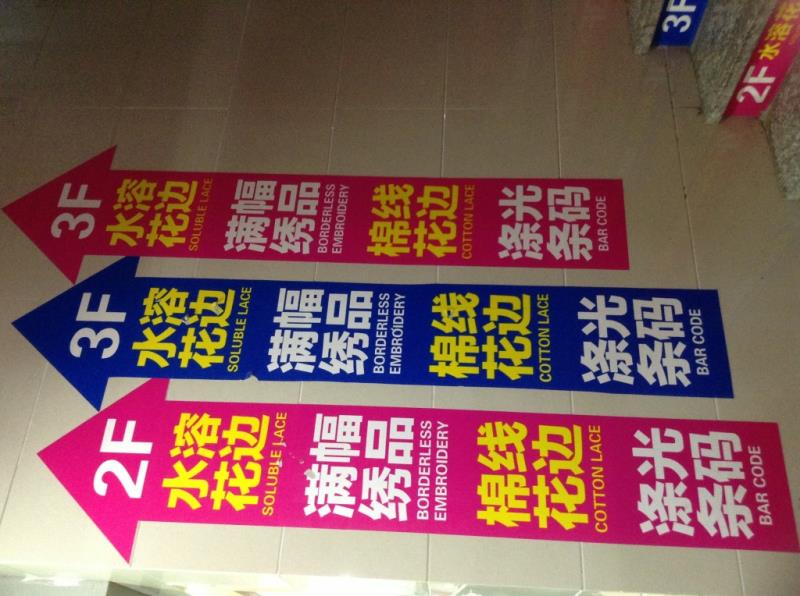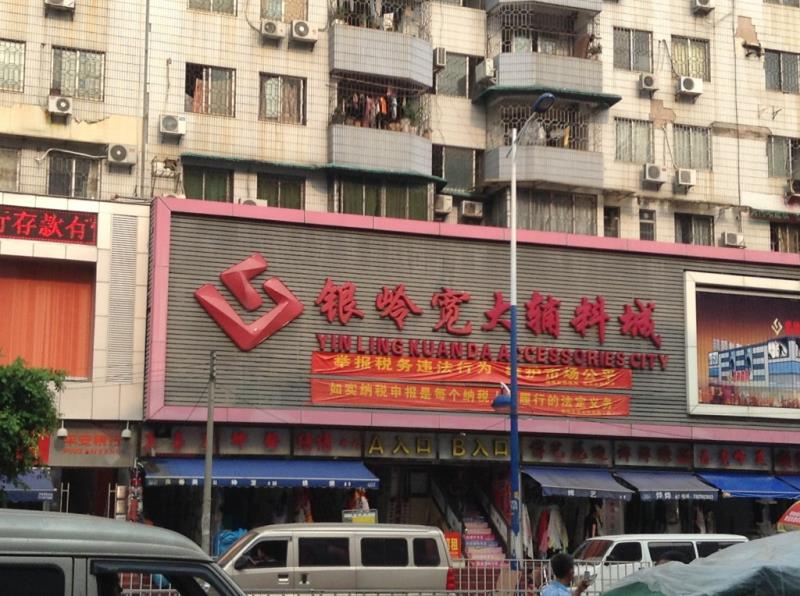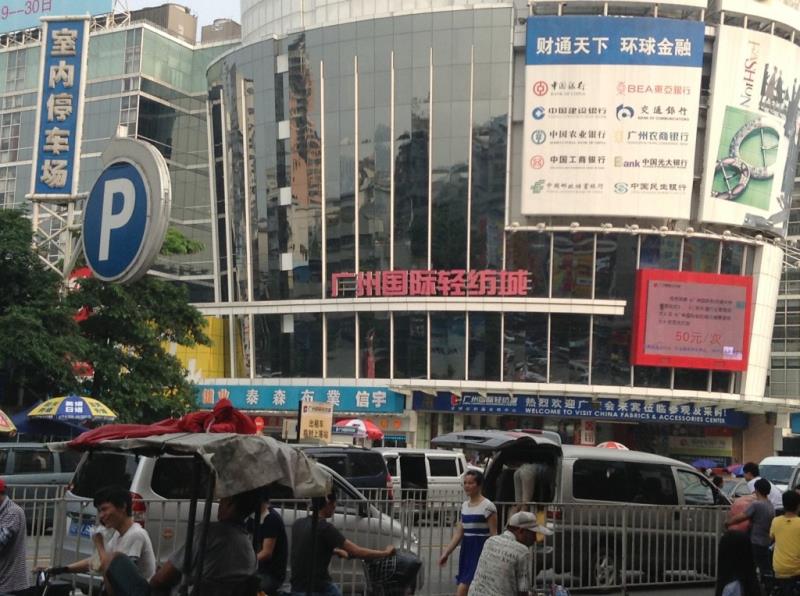 Essential tips for buying fabric from China
In almost every fabric shop you can buy few meters/yards of sample fabric first. The price of sample fabric is usually a bit more than wholesale price. For example, the wholesale price for certain fabric is 15 rmb per yard, if you're buying 2 yards, usually you might be charged 20 rmb per yard, 25 or 30 rmb per yard depends on suppliers.
The MOQ for wholesale starts from one roll. As to how many yards of fabrics in one roll, it varies depending on the suppliers, sometimes you can get 50 yards in one roll while sometimes it can reach over 150 yards. Check with your suppliers how many yards you want, usually they'll give you the roll with total of fabrics closest to your total quantity.
Check the difference of paper tube
The most hated part is cunning businessmen never lack of ideas to take as much from you as possible. A rule of thumb in Zhongda fabric market that you would usually get much less than you order coz of difference in paper tube. For example, when you buy a roll of 30-kg fabrics, the supplier told you the difference of paper tube was 1.5kg, that meant you only got 28.5 kg while you paid for 30kg.
Be aware of color difference
Watch out for color difference especially in shops that use different shades of lightings. Another key point to bear in mind is to keep a color swatch that you can use to reconfirm about the color when the suppliers deliver mass orders of fabric.
Does your supplier sell by kilogram, meter or yard?
If your fabric suppliers sell by weight, make sure how many meters are in one kilogram. Knitting fabrics are usually sold by kilo grams while woven fabrics by meter or yard.
How to convert from meter to yard?
1 meter equals to 1.0936 yards.
Fabric Specifications
Following is a list of prominnent fabric specifications:
Fabric composition (i.e., 95% cotton, 5% polyester)
Weight (i.e., 350 grams)
Yarn type (i.e., combed)
Yarn count (i.e., 60 x 60)
Colors (Pantone code)
Treatment (i.e., PU coating)
The disadvantages of buying from China fabric markets
Rooms for customization are quire small
Some fabric shops require a very big quantity like several thousand meters for customizing color or pattern.
     2. Usually less fabrics than what you paid for
For one roll of fabrics,  you would end up paying several yards more considering the paper tube difference.
     3. Losing competitive
Big brands don't buy from open market places. They develop their own fabrics. If you're buying from open market place like Zhongda fabric markets that means you might be using the same fabrics as your competitors. For example, brands like Lacoste invests a lot each year in developing their own fabric and it's patented, which means you wouldn't be able to find in open market place. Occasionally we receive enquiries from startups looking for quality similar to the one of international brand, however, with a budget not even a tiny portion of what those iconic brands invest into product research and development.
Like in any other markets in Guangzhou, you will find mostly fabric traders. But in Guangzhou you will find just a small selection of fabrics produced in China. Let's say, Guangzhou fabric market represents just the 30% of the fabrics produced in China. But, what about the other 70% of the fabrics? Thanks to our 30 years of combined experience in the Chinese market, our company will give you access to a wide range of beautiful, luxury and still affordable fabrics not sold in Guangzhou fabric market.
Fabrics hand picked by our designing team in several Chinese locations.  Up to date fabrics collections according to the the current and new coming fashion season. With our support, it will be easier to access to a wide range of fabrics that will let you create your private label clothing in China.
But that's not all! We source and handpick fabrics in India, Japan, Korea, Italy and Thailand. Fabrics with beautiful patterns and colors  that you will never find in China. Precious cotton, wools, linen and their blends.  We go further , souring fabrics made with organic cotton and dyed with natural essences obtained with  flowers, roots and fruit.
Working with our company will open you a new world on the fabrics world, getting you the possibility to work on various combination and give life to unique clothes made in our selection of factories , with high quality standards in service and production.
Our Italian company based in CTF is your best partner to build and launch your private label from Guangzhou and China. Starting from a wide array of hand picked fabrics, customized fabrics and components.
Do you have any question on our hand picked fabrics selection? If yes, please leave a comment and we will answer you ASAP.