Visiting the crowded wholesale markets in Guangzhou, comparing the price, quality, bargaining or even walking for several hours to find the right products can be something hectic and make you worn out. However, there can be a lot of fun while doing business in Guangzhou. Following my routes and you can experience more about local culture, have a great view of beautiful sceneries in Guangzhou and also make successful business deals. Today, we are going to make a one-day business trip to Xi Di Er Ma Lu electronic market.
Time Schedule:
Get off at Huang Sha Metro Station (Line 1, D Exit) – Sha Mian Island – Cultural Park – Xi Di Er Ma Lu Electronic Market – Da Sha Tou (Pearl River Night Cruise) – Shang Xia Jiu Pedestrian Street
Sha Mian Island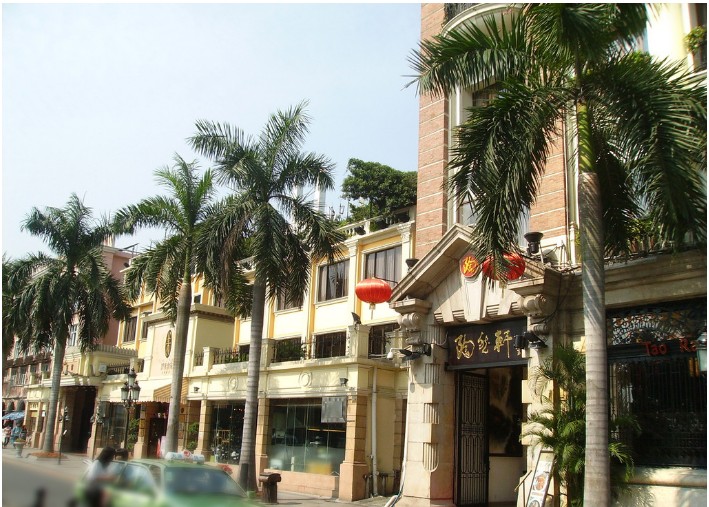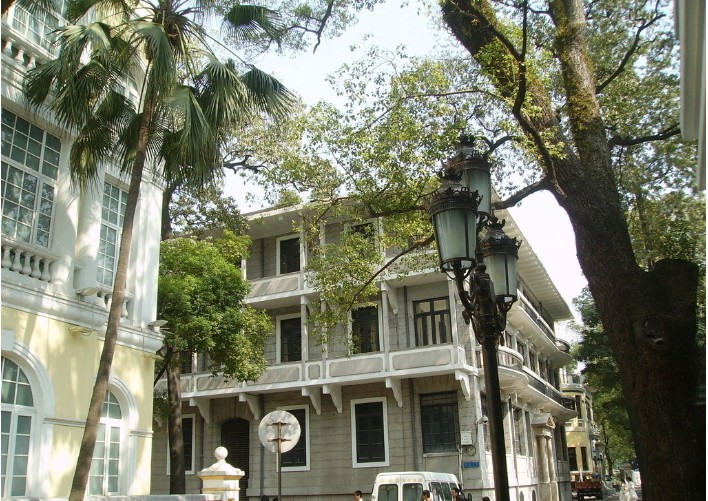 The heart of Guangzhou's former European concession—France and England both set up shop on this sandy river island in 1859 toward the end of the Opium Wars—Shamian Island is home to a number of colonial-era buildings, including a restored French Catholic church, Our Lady of Lourdes; its British Protestant complement, the Christ Church Shamian; and many former hotels, embassies, trading houses and residences.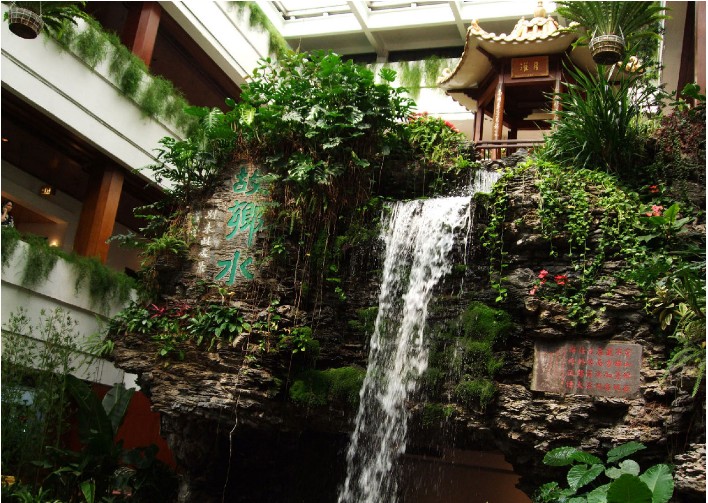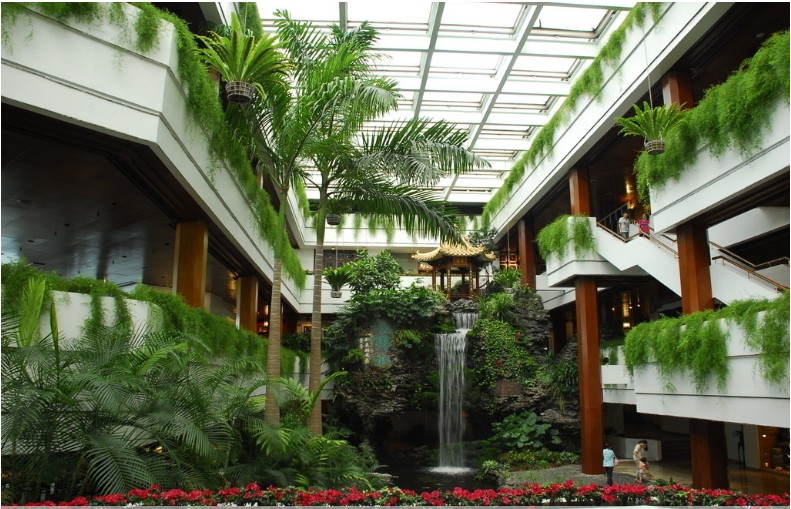 The island (actually a permanent sand bank in the Pearl River) makes for pleasant strolling and sightseeing, with its gardens and tree-lined streets, restaurants, cafes and tea houses. You can stay on Shamian Island, if you wish; there is a youth hostel for backpackers and several hotels provide a higher degree of accommodations, with the five-star White Swan Hotel (5 Star White Swan Hotel — An Epitome of Luxurious Comfort)being a particularly popular hotel among travelers, a number of whom are in Guangzhou to adopt (the US Consulate is next door, making legwork and paperwork easier).
Cultural Park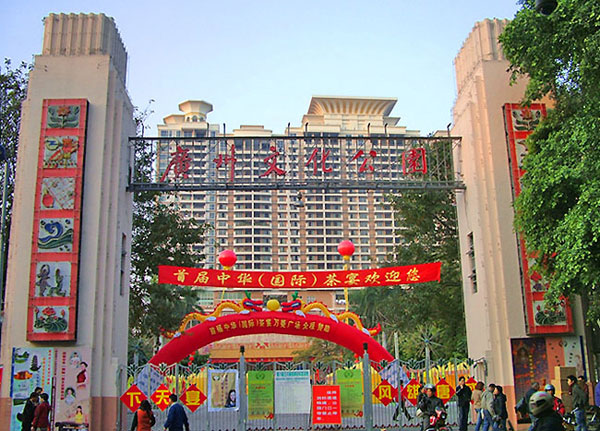 Guangzhou Cultural Park is a multifunctional park that combines entertainment, sightseeing and exhibitions. Covering 83,000 square meters on the banks of the Pearl River, it boasts as its major attraction a garden that adheres to traditional southern China garden design with 18 courtyards adorned with statues and relief sculptures, many depicting Chinese legends and modern city scenes.
Xi Di Er Ma Lu Electronic Market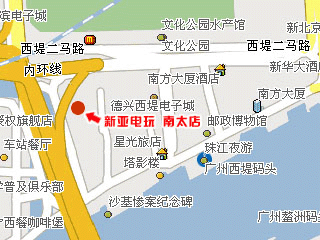 Xi Di Er Ma Lu electronic market zone boasts lots of electronic markets in different sizes and specialize in following fields: electronics, mobile phone parts, USB, micro SD cards, cameras, LED lights, telecommunication electronics, etc.
Read related posts about Guangzhou Electronic Markets near Xi Di Er Ma Lu:
Guangzhou Electronic Zone – Booming in International Markets
Nan Fang Da Sha International Electronic Market – An Introduction of Guangzhou Electronic Market
Pearl River Night Cruise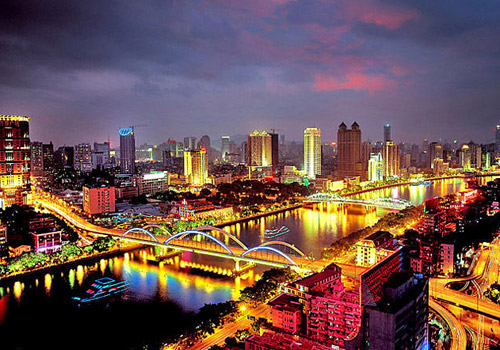 The Pearl River night cruise is unique to Guangzhou. For dozens of yuan, you can cruise on a luxury boat along the Pearl River and enjoy the enchanting landscapes on both banks. You can stand on the deck and feel the breeze of the river on your face and hear the sound of water splashing against the side of the ship. The cruise is immensely popular among local residents and tourists alike.
Shang Xia Jiu Pedestrian Street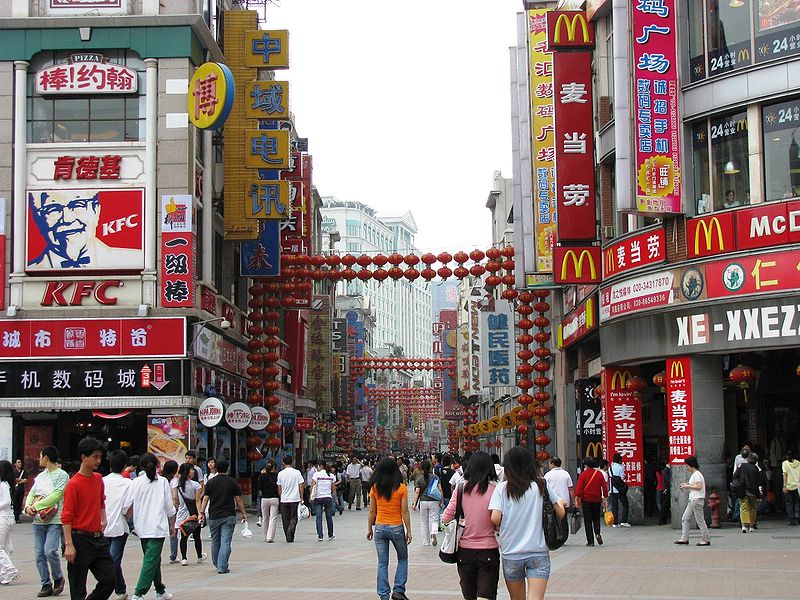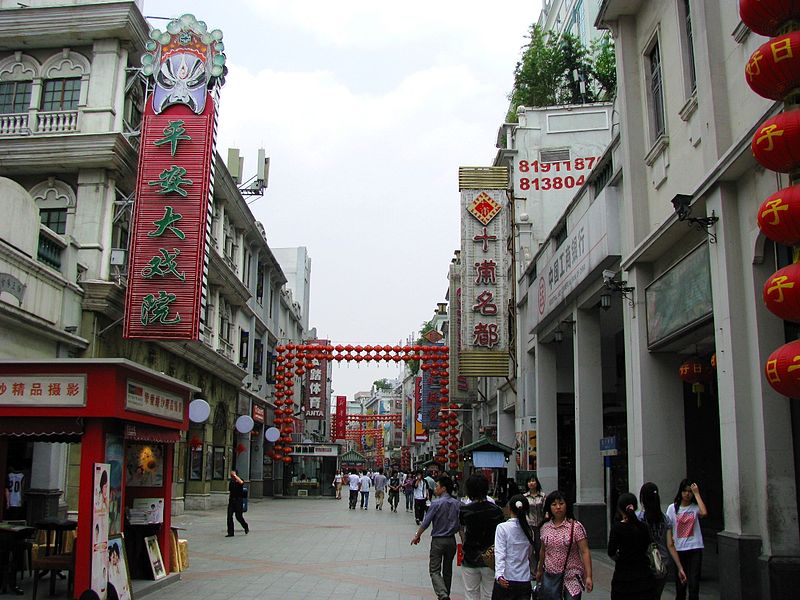 Located in the old town of Xiguan (Chinese: 西关), it stretches from Shangjiu Lu (Chinese: 上九路) and Xiajiu Lu (Chinese: 下九路) in the east to Dishifu Lu (Chinese: 第十甫路) in the west, and traverses Baohua Lu (Chinese: 宝华路) and Wenchang Lu (Chinese: 文昌路), about 1200 meters long with more than 300 shops.
Shangxiajiu is composed of the unique and historical architecture based on Tong Lau and teahouses, featuring the characteristics of European and Chinese styles. It has a group of old famous stores, such as the Guangzhou Garment Store, the Herring Shoes and Hats Store, and the Dalu Clock and Watch Store. It also has some well-known restaurants, including the Guangzhou Restaurant, the Taotaoju Restaurant, Wenchang Chicken, and Taotao Ginger and Onion Chicken.
View more pictures of Guangzhou Xi Di Er Electronic Wholesale Market: