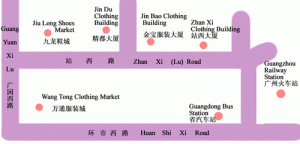 Zhanxi clothing wholesale market near guangzhou railway station
Speaking of Guangzhou wholesale market, there is a place that must be mentioned of – Guangzhou Railway Station, the center of Guangzhou Wholesale Markets with 4 main areas nearby, Guangzhou clothing wholesale market, Guangzhou handbags wholesale market, Guangzhou shoes wholesale market and Guangzhou accessories wholesale market.
There are lots of garment markets in Guangzhou which can be divided into 3 areas: Zhanxi Clothing Wholesale Markets(Focusing on high grade garments), Shahe Garment Wholesale Market(Providing medium and low end clothing), Shisanghang Garment Wholesale Market(With substantial quantity and quality, the first choice for businessmen attach importance to quality or for purchasing purpose). Here in this article, we will mainly introduce the clothing wholesale markets near Guangzhou railway station.
1. Baima Garment Wholesale Market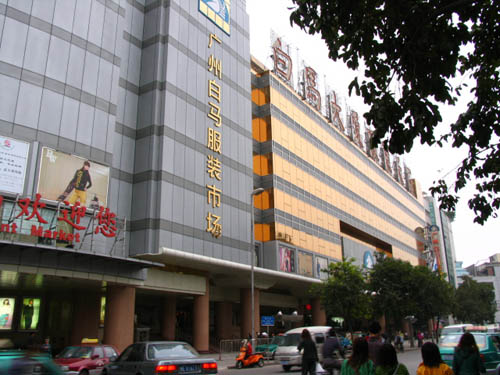 Baima garment wholesale market near the railway station
The Guangzhou Baima clothing wholesale market is situated in Zhan nan lu, close to Guangzhou railway station and provincial bus station. Since its open in January 1993, it has taken great leaps in the wholesale markets in China and even around the world and gained soaring popularity. Women clothing, men clothing, casual wear, evening dress, Tang Costume, shirts, jackets, coats and underwear of middle and low grade can be found. Baima clothing wholesale market boasts more than 2000 suppliers from various regions such as the Pearl River Delta, Fujian, Zhejiang, HongKong, Taiwan or even South Korea.
Address: NO16, Zhan Nan Road, Guangzhou city  站南路16号白马服装批发市场
Transportation: get off at Exit F of Metro Line 5 Guangzhou Railway Station, then cross the bridge
2. The Top Clothes Underground Wholesale Center of Asia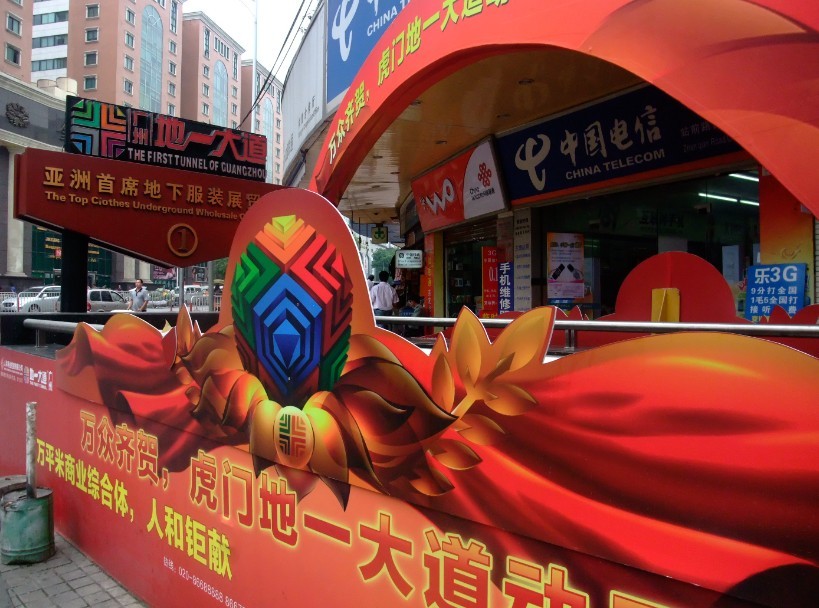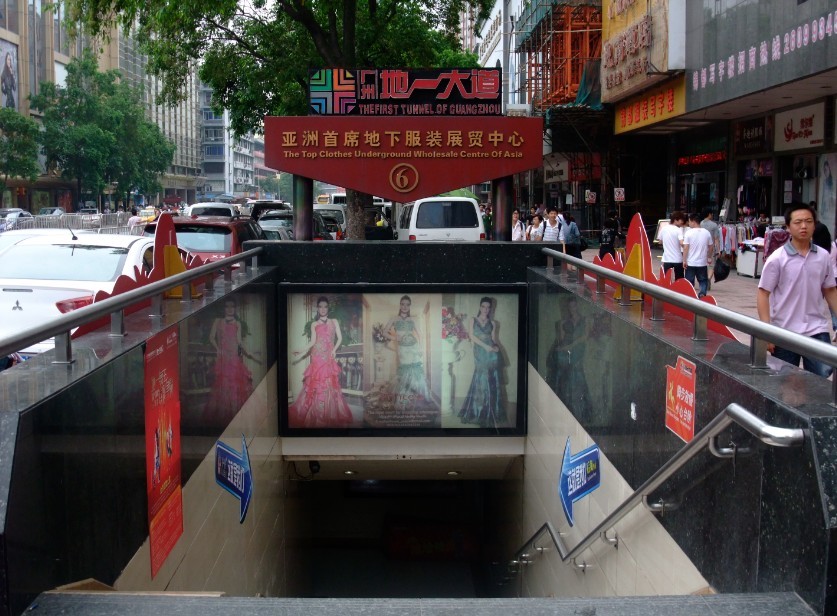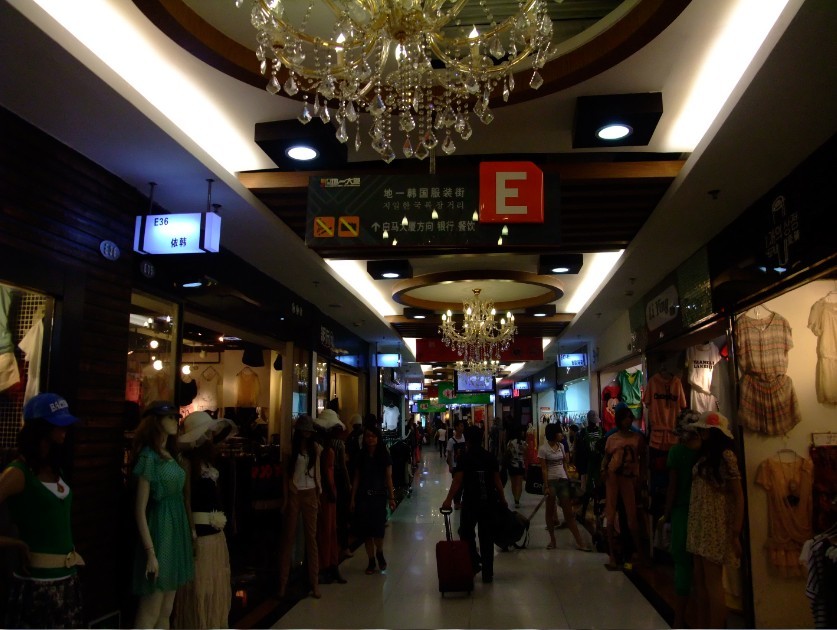 Situated at the opposite end of Guangzhou railway station, the underground wholesale center of Asia mainly supplies Korea style women clothing, men clothing, underwear, swimsuits, etc. There are 20 entrances to go to the underground wholesale market, and the 2 levels market boasts some specialties such as "Koreatown", "Ladies Street", "Back Street Boy", etc. Most of the stores are the factory stores from some fashion companies, thus, usually you can get factory price if you buy a large sum that meet the minimum requirement.
Address: NO10, Zhan Nan Road, Guangzhou city  站南路10号亚洲首席地下服装批发中心
Transportation: get off at Exit F of Metro Line 5 Guangzhou Railway Station, turn right and walk straight until you see a bridge, do not cross the bridge and turn right, walk straight for about 20 meters, then you'll see the underground market.