As consumers are in constant pursuit of beauty, China's cosmetics market has been booming in recent years, attaining a dominant position second only to America. In spite of the slowdown in the growth of other industries, the cosmetic products sector has witnessed an increase of 5% in the last decade. Increasing demands and fast changing beauty trends keep providing businesses a niche market to delve into.  Importing cosmetics from China has been a long practice many successful businesses are profiting from. If you're looking to import cosmetics from China, a stroll down around the beauty exchange center in Guangzhou, China will help you know about the latest trends and get everything about cosmetics.
How to get to Guangzhou Beauty Exchange Center (Mei Bo Cheng 美博城)?
1. Metro: Get off at Sanyuanli metro station, Line 2, and get out from Exit D, walk towards Guangzhou Railway Station direction for about 600 meters.
2. By bus: The nearest bus stop is Wangshengtang or Yaotai.
Metro is always my first choice even it means I have to walk for another 10 minutes to the beauty and cosmetics markets in Guangzhou. Get off at metro Line 2 Sanyuanli, and you'll see a board at exit D with the direction of Beauty Exchange Center.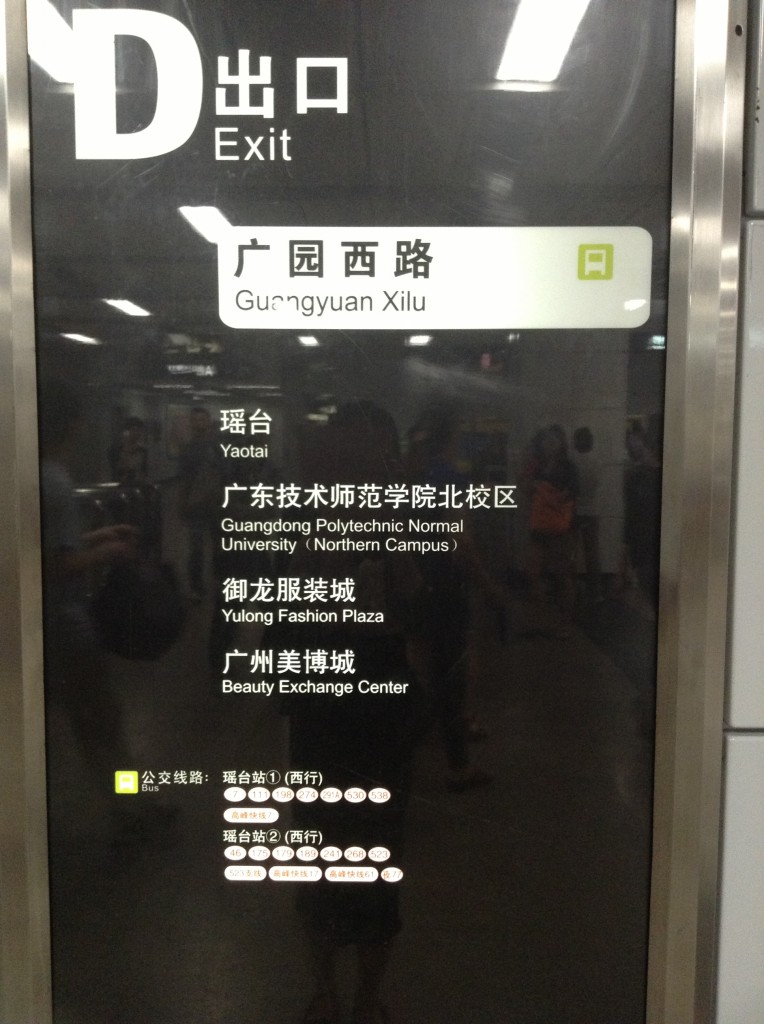 Go straight towards Guangzhou Railway Station direction for about 500 meters, then you'll see Building C of Guangzhou Beauty and Cosmetics Wholesale Markets.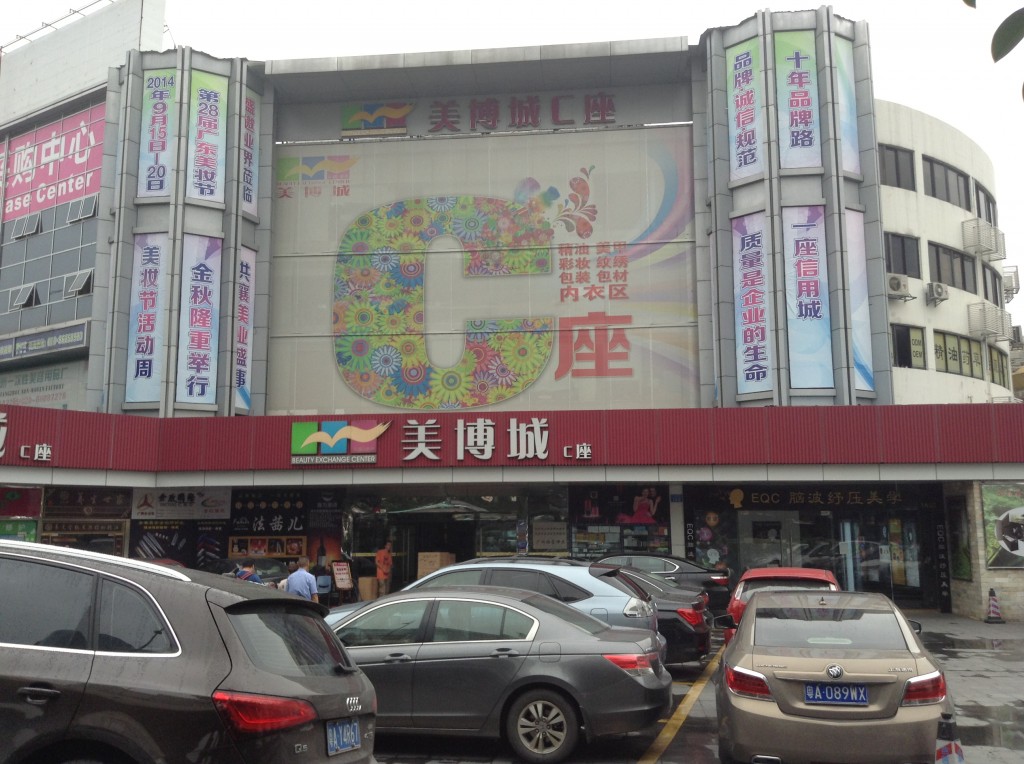 The product range in Building C cosmetic wholesale market covers shampoo, perfume, eye shadow, curler, lipstick, nails, health, etc.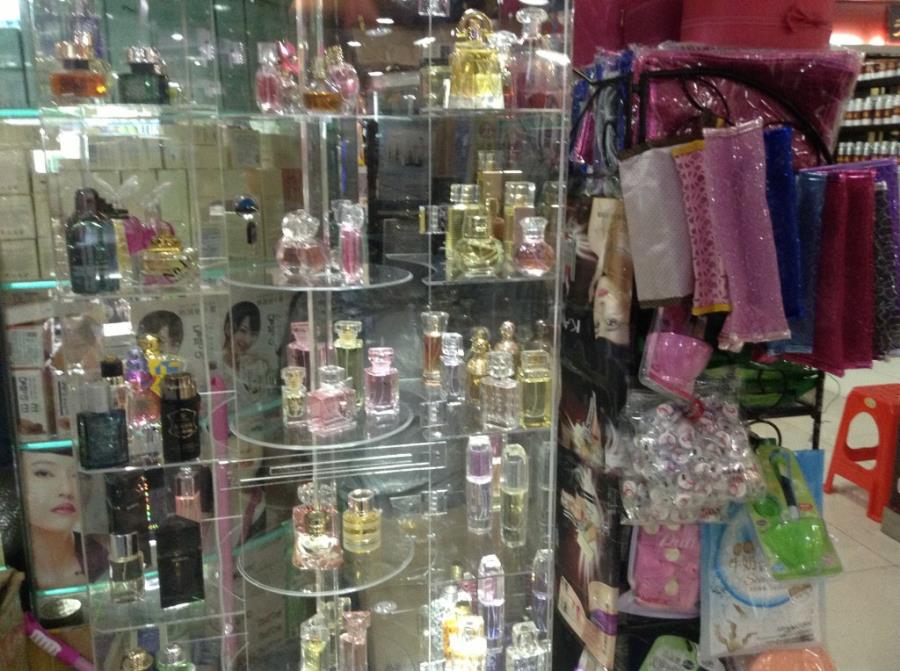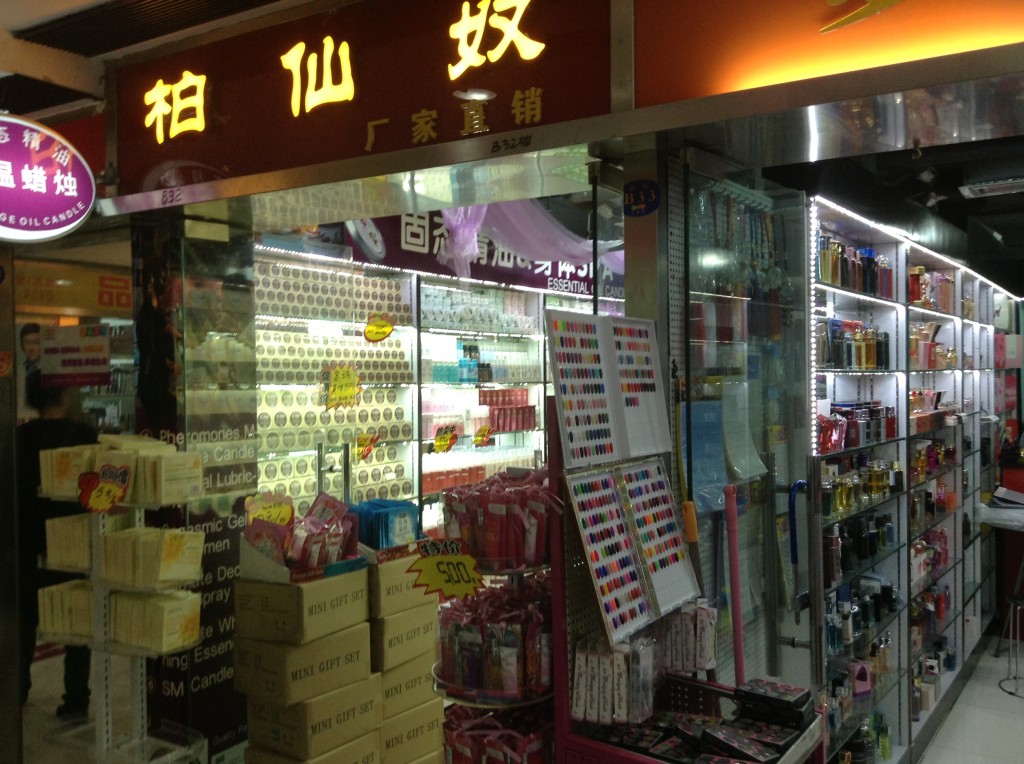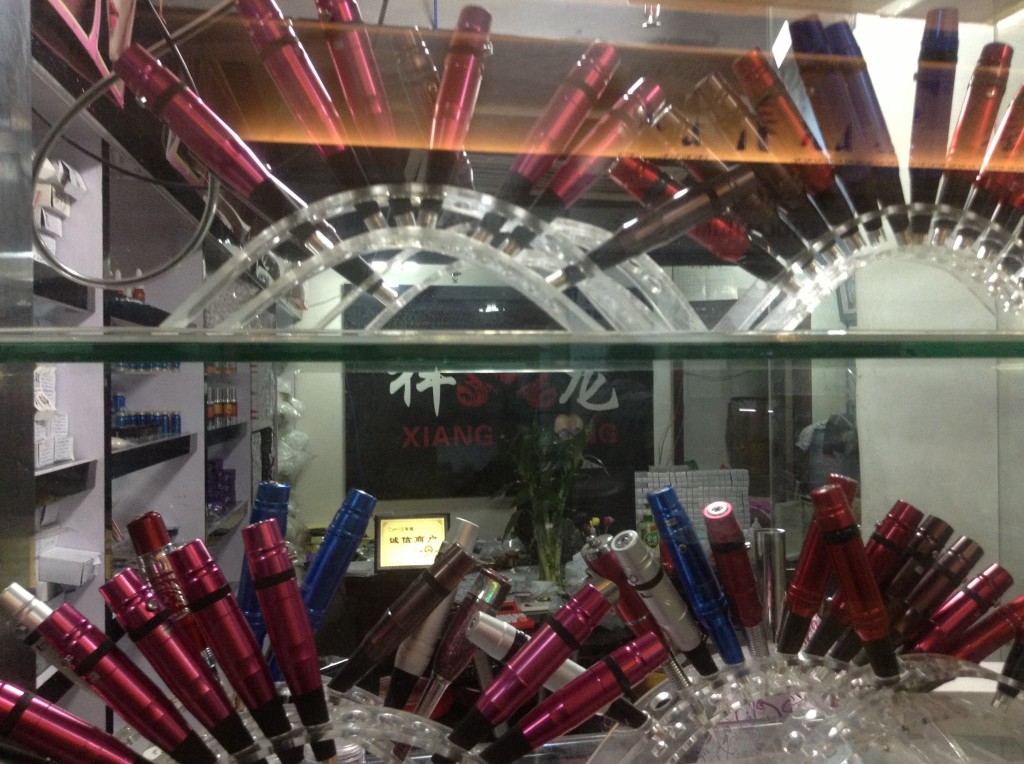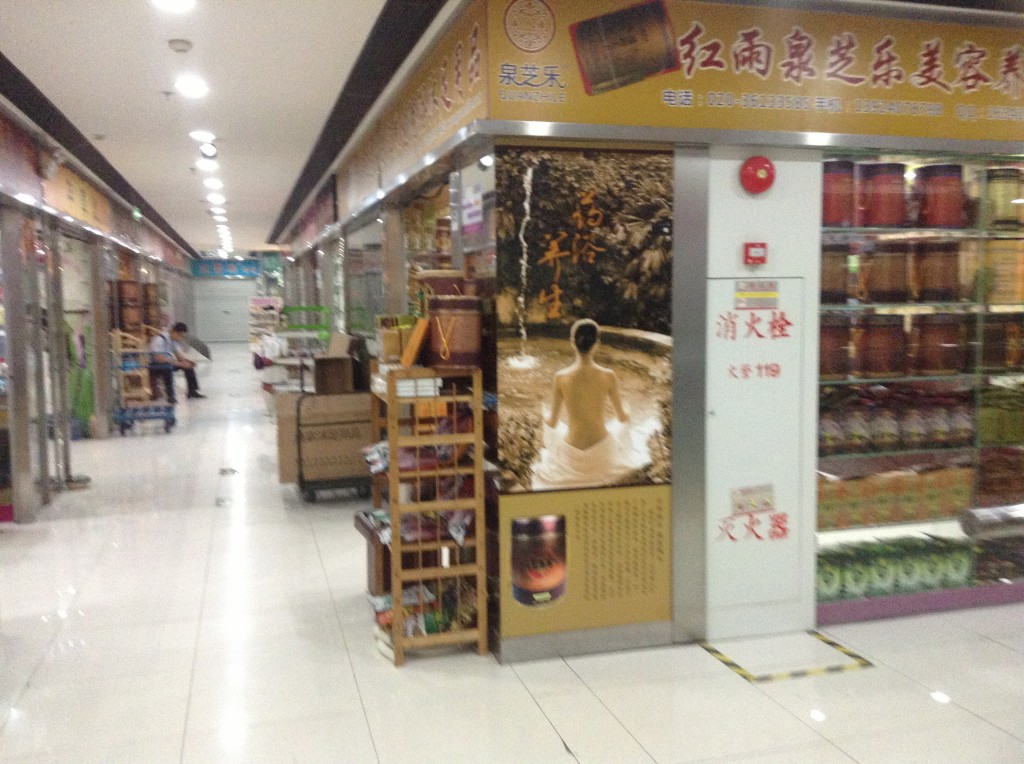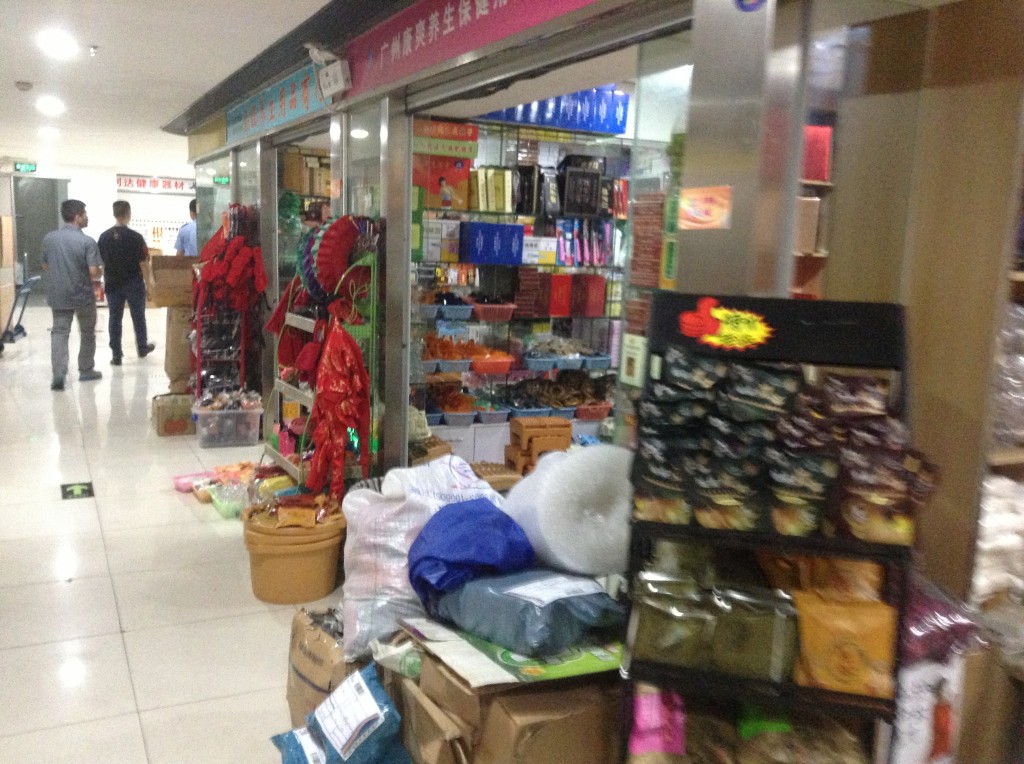 However, this is not the main market for export. Personally I think markets in Building C of Guangzhou Beauty Exchange Center are mainly for domestic markets.
For me, underground floor of Building A is the right direction.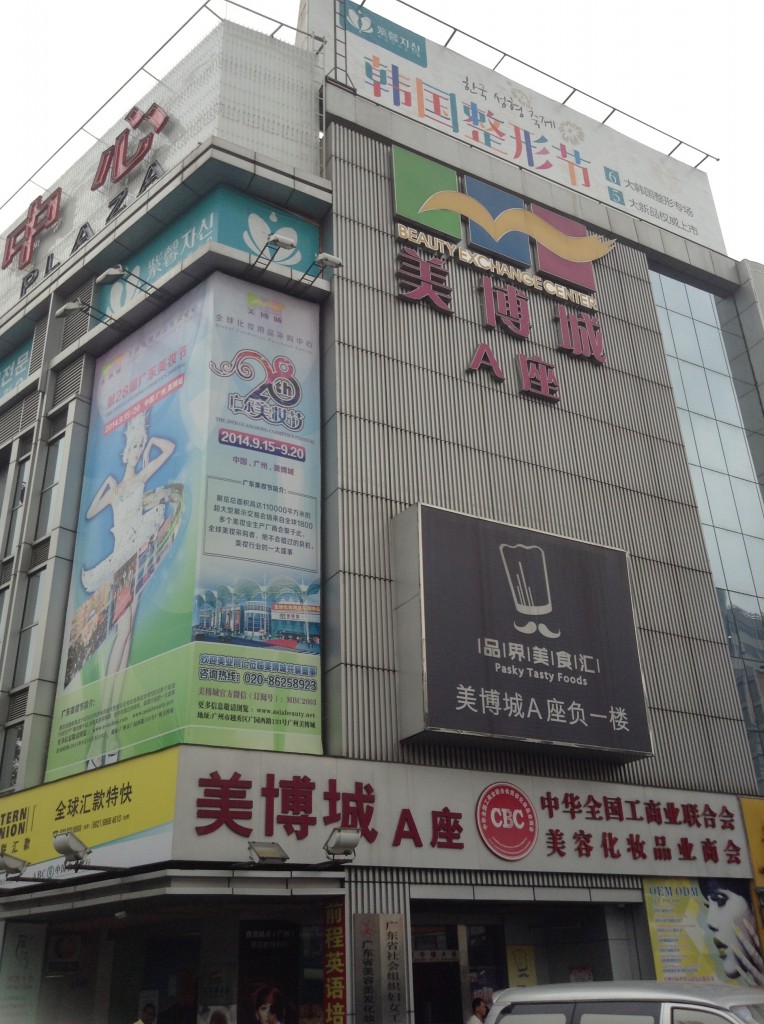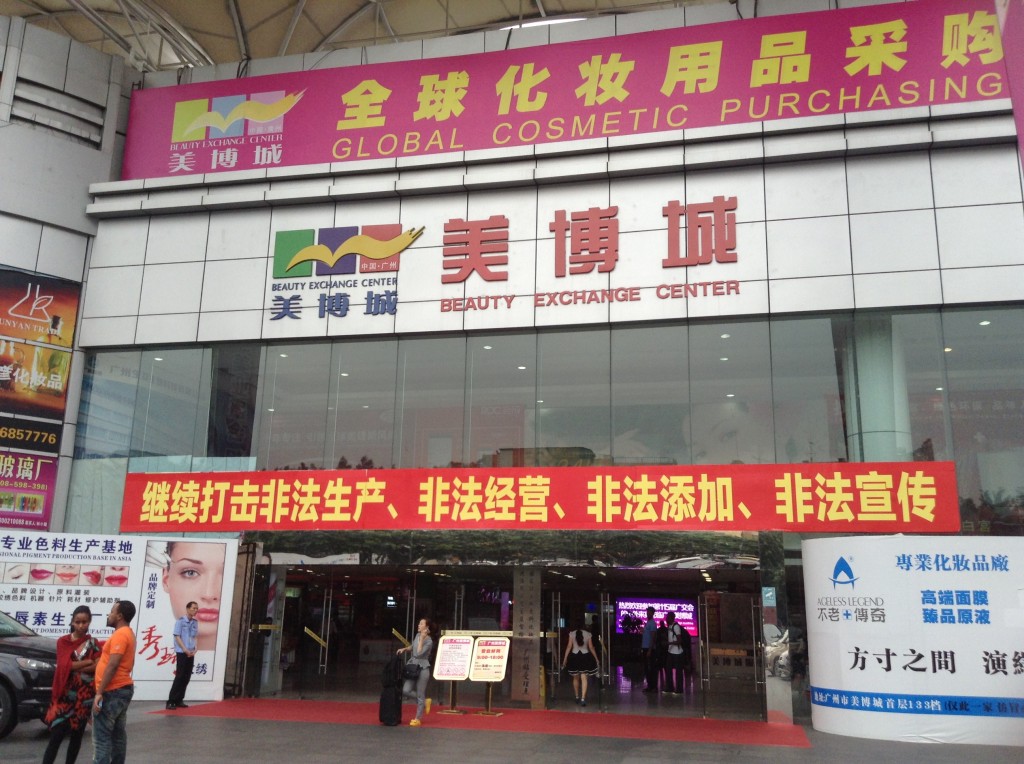 Building A of Guangzhou Beauty Exchange Center is about 50 meters from Building C in Guangzhou Railway Station direction. It is a large scale three-floor wholesale market.
The underground floor specializing in virgin hair, curler, straightener, etc is the ultimate option for those who are involved in export business.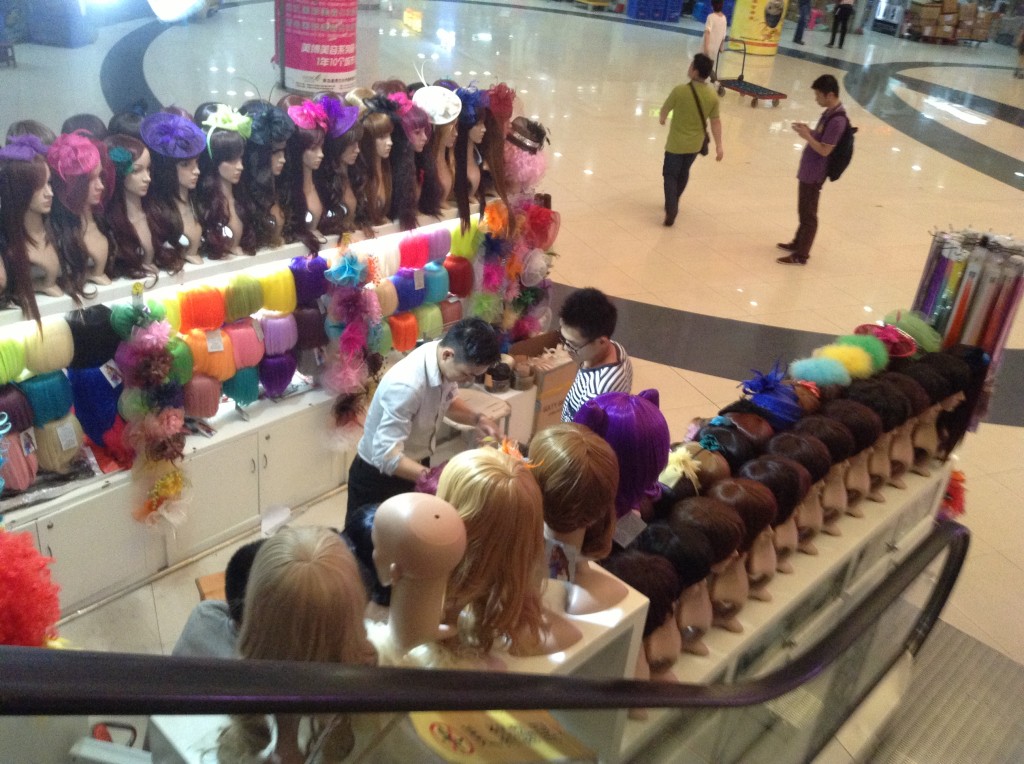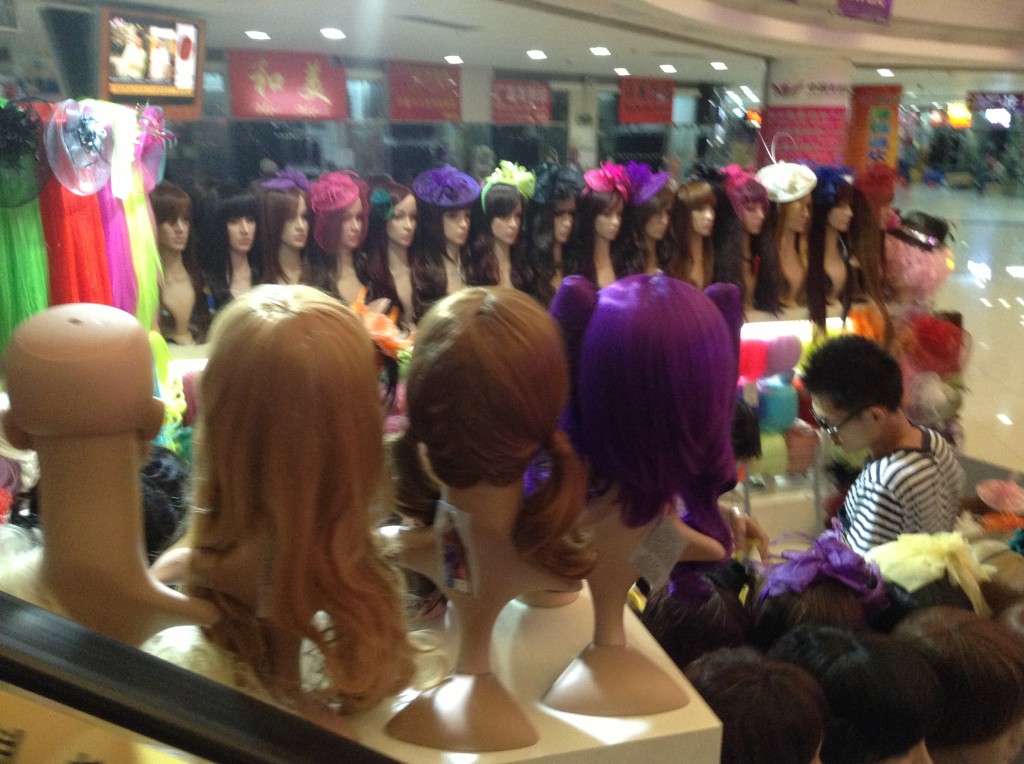 Go down from the escalator, you'll find not only both sides of the escalator are displayed of virgin hair in Guangzhou, even the market is a sea of Brazilian hair at a glance.
Knowledge of Virgin Hair:
Quality: 5A is the best, and then comes to 4A
Price: Usually the price is the size minus or plus 10 rmb
For instance, the size of the Virgin hair is 22 inch, the price may be 230 rmb or 210 rmb depending on the quality.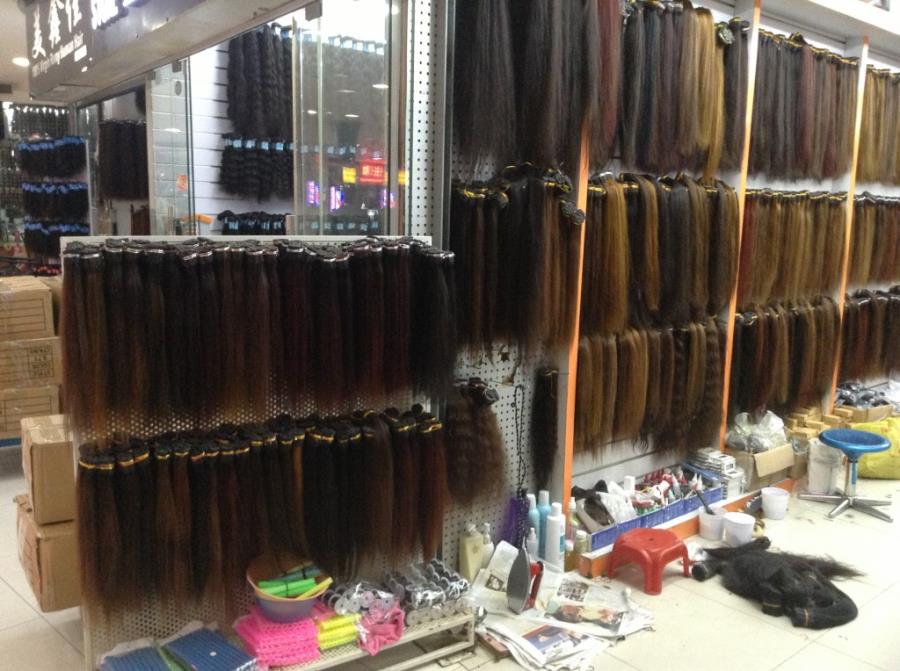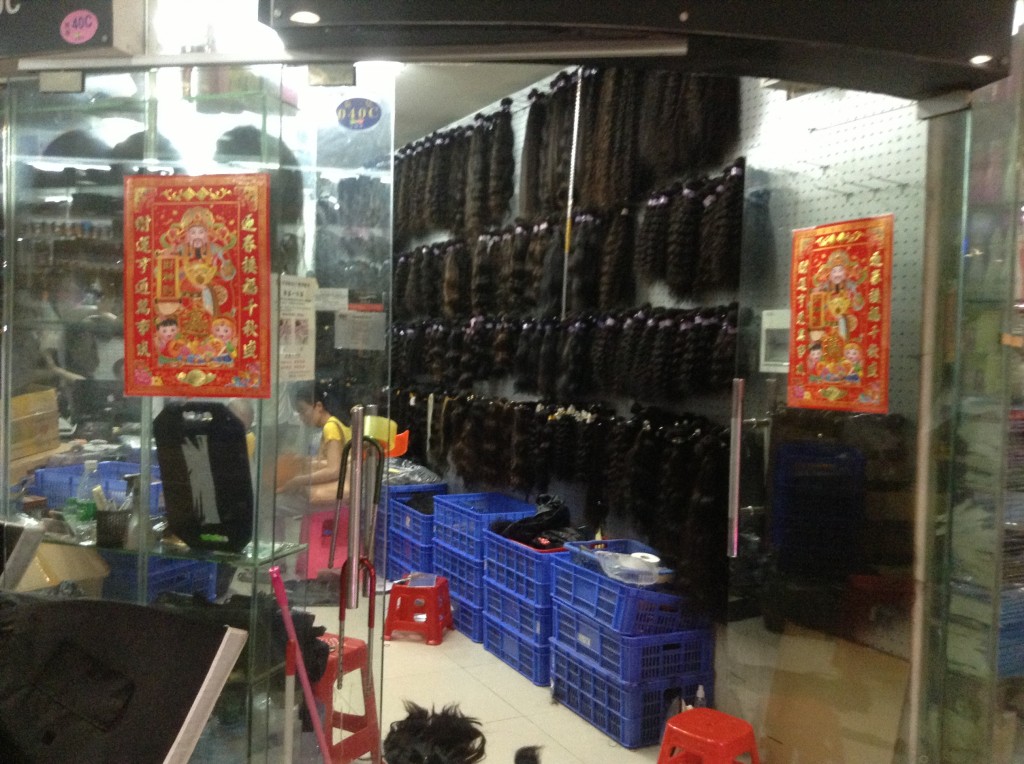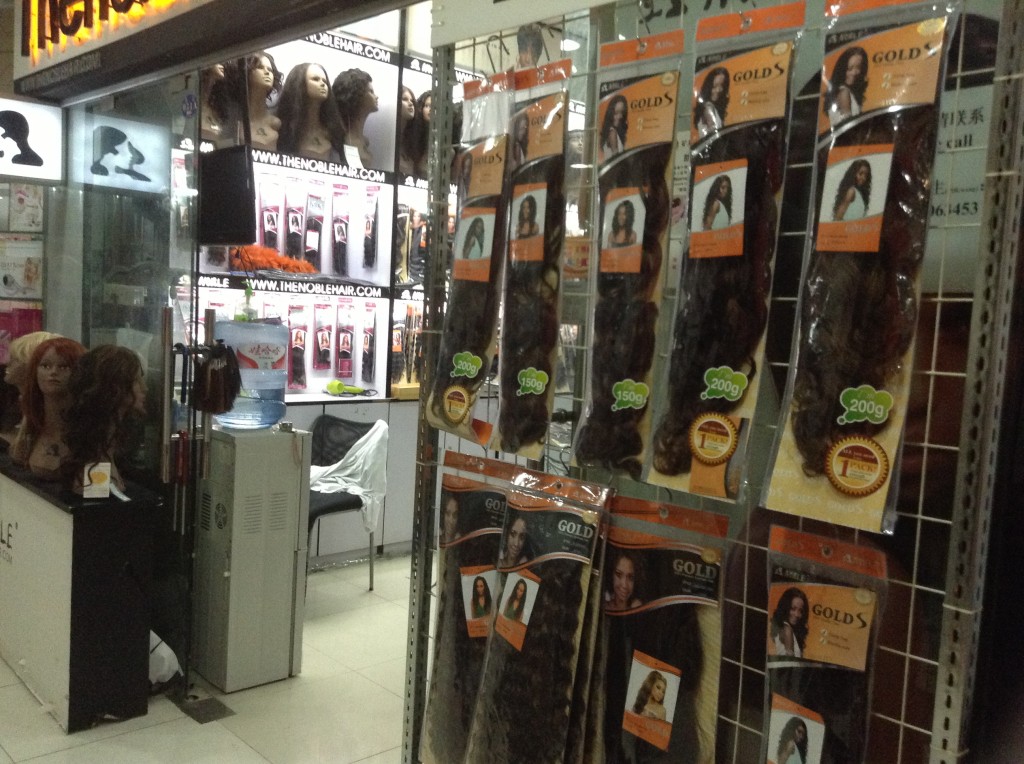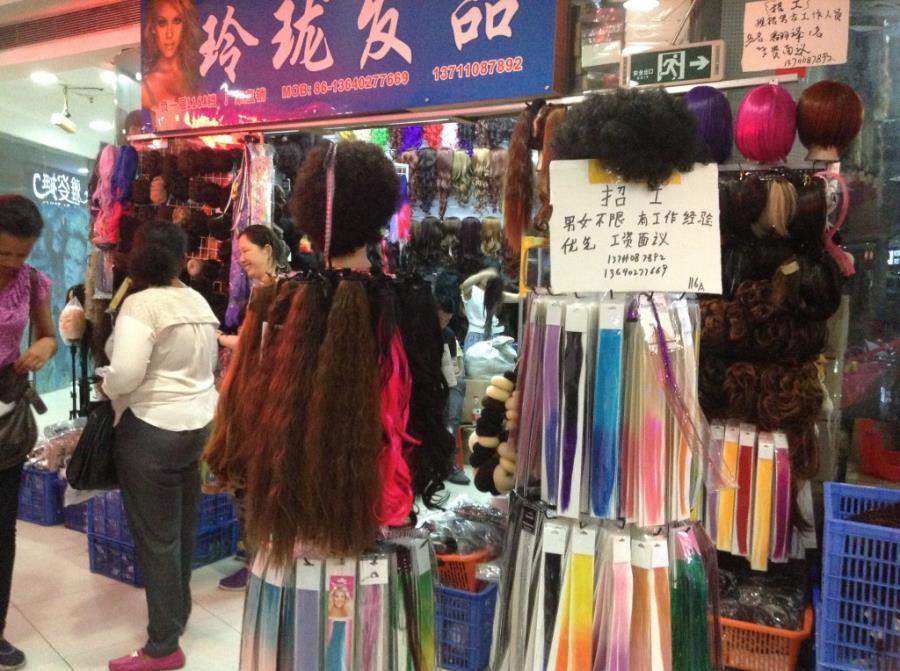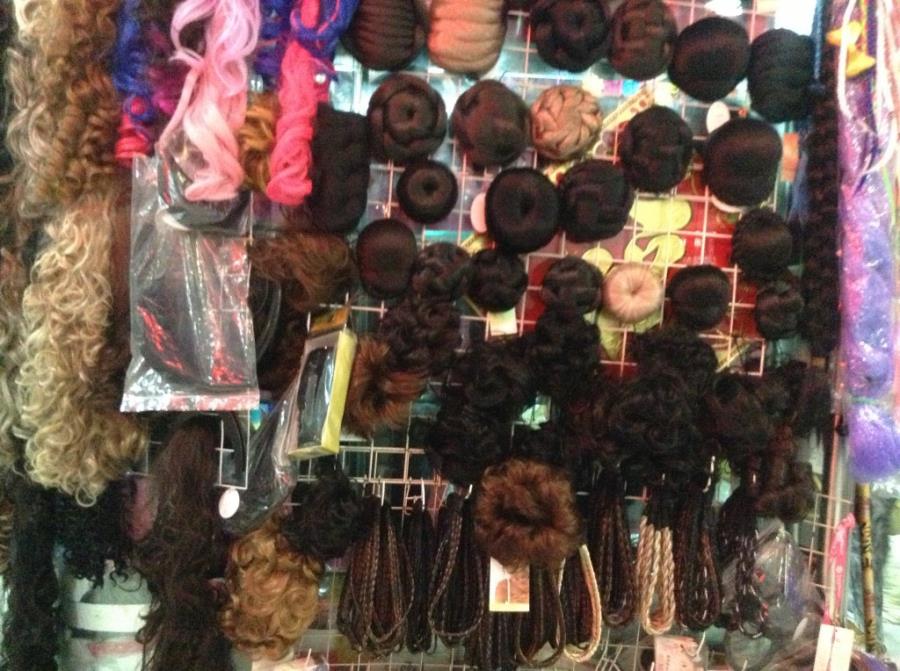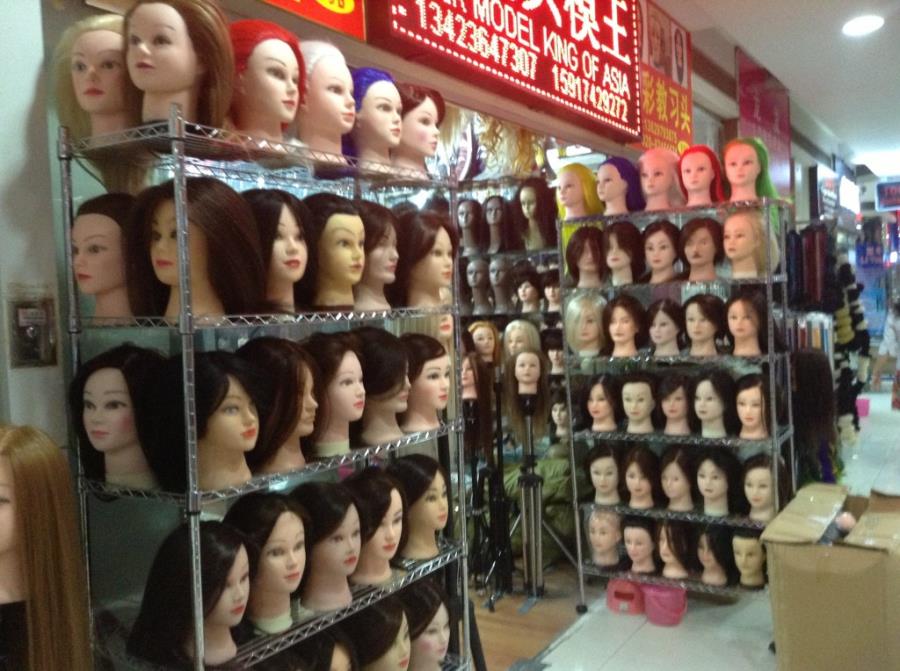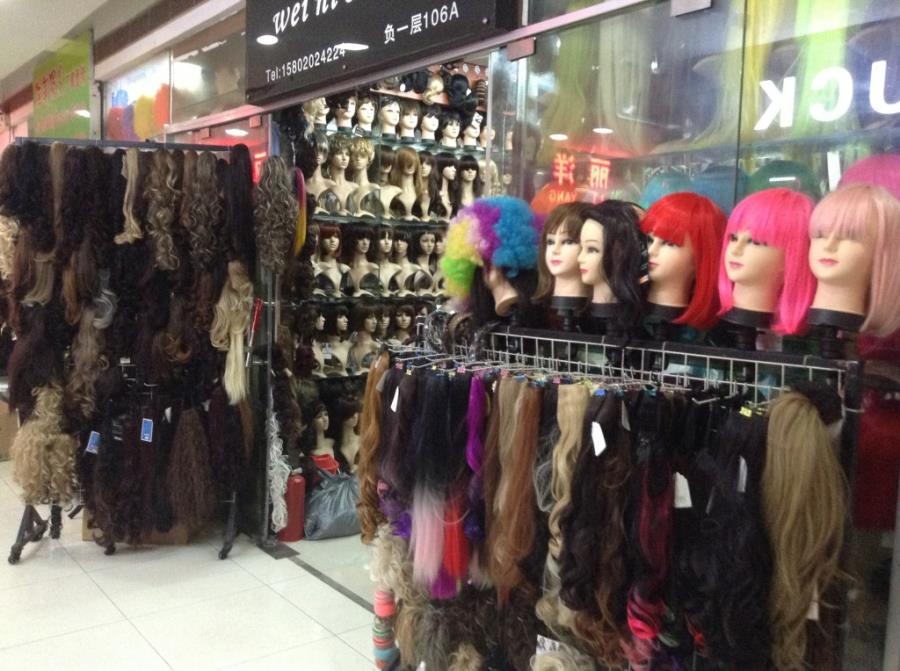 Most of the virgin hair suppliers are from Henan or Qingdao, other provinces about 2 hours by plane from Guangzhou. If you have very large quantity, it is suggested paying a visit to Qingdao.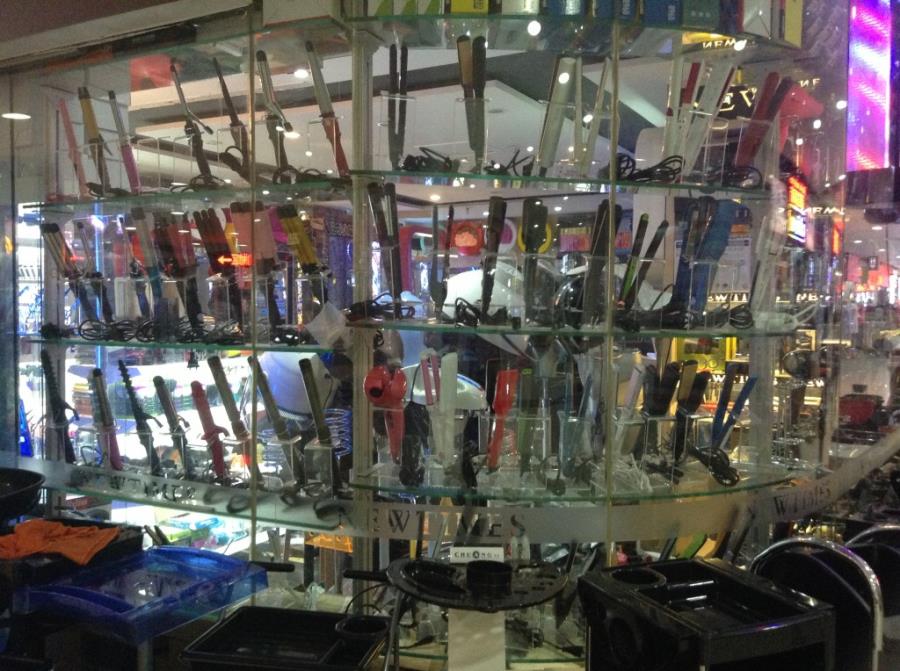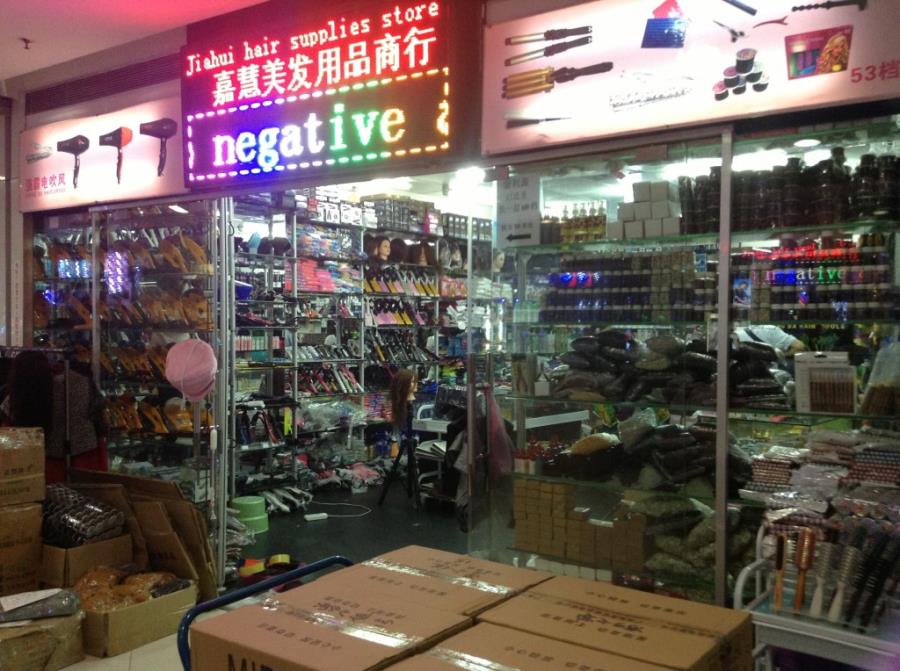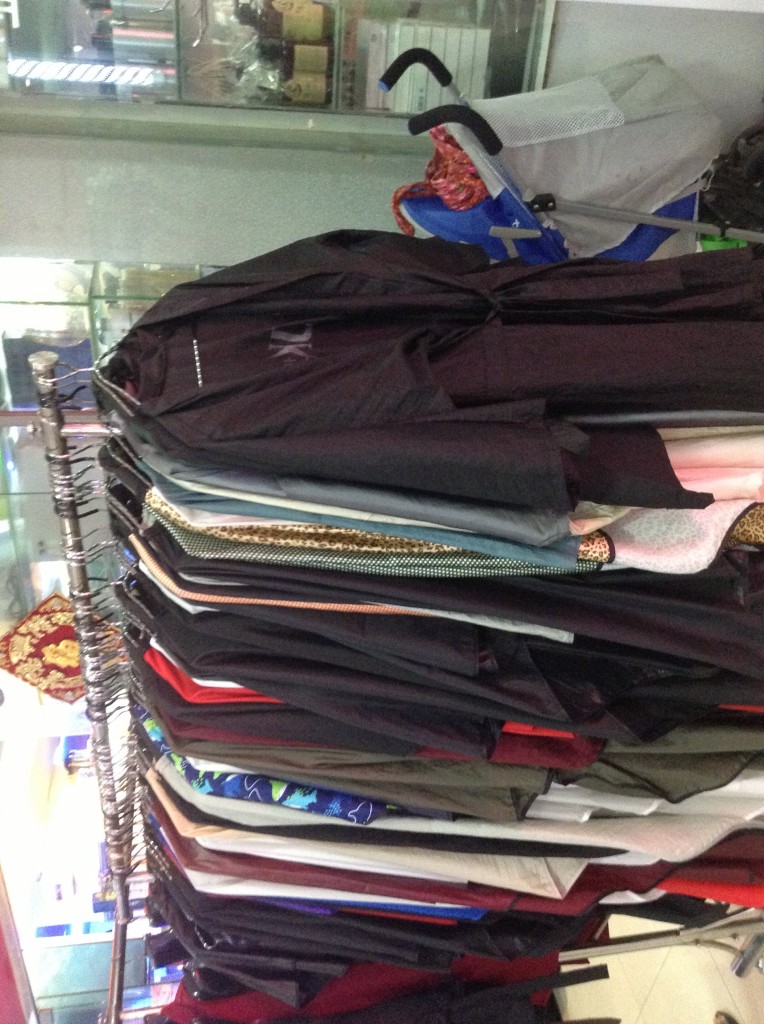 Apart from virgin hair, you can also find other kinds of cosmetic supplies including hair curler, straightener, brushes, combs, uniform, etc. Almost every supplier can do OEM order for you. As to the package, the second floor of the beauty exchange center is all for packing material.
Note: the weird part about underground floor wholesale market in Guangzhou beauty exchange center is the store number. It is disastrously mixed. Don't think that store A54 would be followed by A55 or A 56. It might be on the other corner of the other side ;-0
The designer of the store number might be sitting somewhere, drinking tea and laughing at people who are running to find a store like chicken with heads cut off.  Anyway, good luck!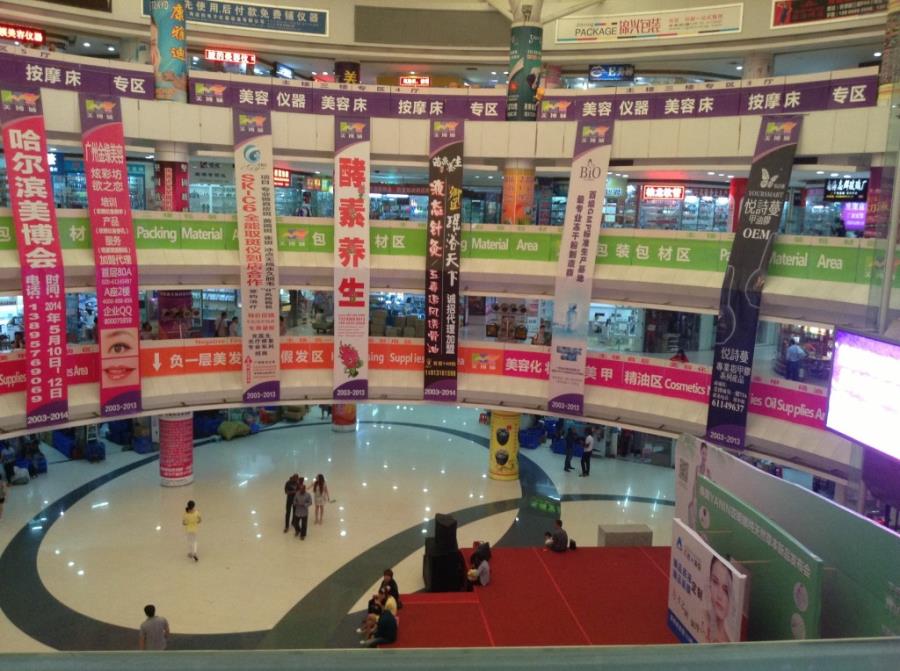 What can you find in Guangzhou Beauty Exchange Center?
Skin care
Nail care
Cosmetics
Makeup tools
Wigs
Hair extensions
Salon equipment
Packaging
Regulations of importing cosmetics from China to EU, US and Australia
The importing of cosmetics is strictly regulated in markets like EU, US and Australia. All the cosmetic products made in the factories in China must not contain restricted substances, besides, they should be labeled correctly, or registered with local authorities, or it might lead to the products being confiscated or destroyed upon arrival.
EU
While importing cosmetics from China to European Union, it's the importers' responsibility to make sure the products comply with following regulations.
REACH
EU Cosmetics Directive
New EU Cosmetic Products Regulations
The manufacturing methods of cosmetics should comply with the standards of GMP(Good Manufacturing Practices). GMP sets standards for the goodness of consumers and the environment. All the cosmetics shouldn't contain any restricted chemicals or substances that might cause harm to consumers or to the environment. Before placing the order, you should submit the products for lab testing and verify they're GMP compliant.
Besides, all the cosmetic products must be listed on the EU Cosmetic Product Notification Portal(CPNP) and labelled correctly before they're allowed to circulate in EU.
US
In the United States, cosmetic importers must comply with the following regulations.
FD & C Act(Federal Food, Drug and Cosmetic Act)
PPLA (Fair Packaging and Labeling Act)
FDA (Food and Drugs Administration)
FD & C Act regulates restricted chemicals and substances used in production, while PPLA outlines requirements for packaging, and FDA requires all importers must get an approval before putting the products on sale.
Australia
In Australia, all the cosmetic importers must follow the standards listed in the National Industrial Chemicals Notification and Assessment Scheme (NICNAS) and make sure the products only contain ingredients listed.