Have you ever wondered where to buy wholesale handbags from China? From giant online platforms like alibaba to a multitude of offline handbag wholesale markets scattering from the north to the south of China, you're spoiled by choices. However, if you have an eye for quality, want to stay trend driven, and prefer the touch of leather, a second to none choice to buy tote bags is Baiyun World Leather Trading Center in Guangzhou.
Where to buy wholesale handbags in China?
China boasts an inumerable amount of handbag wholesale markets specializing in different quality grades of bags, scattering from the north to the south. However, if you prefer quality a bit level up and want to stay in vogue, a one-stop shop is Baiyun World Leather Trading Center in the Leather Capital of Guangzhou.
Where is Baiyun World Leather Trading Center?
Baiyun World Leather Trading Center is strategically located at the heart of Guihuagang, the handbag market in Guangzhou. It's such a household name that almost every taxi driver knows where to go if you tell him to go to Baiyun Piju Cheng (白云皮具城 Baiyun Leather Center). You can't possibly miss the markets when you arrive in Guihuagang as the bright buildings lining along the main roads are as eye-catching as what they have inside.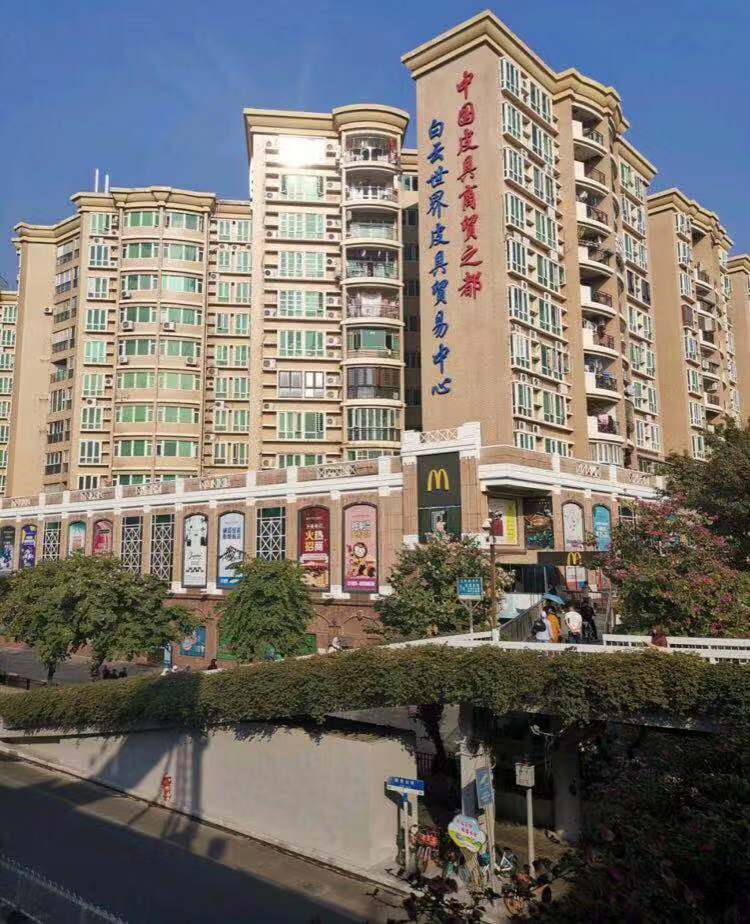 Guangzhou Baiyun World Leather Trading Center, a contemporary, international and large scale handbag wholesale market with a business area of about 16,000 square meters, is located in Gui Hua Gang leather market zone. Baiyun leather market can definitely be a starting point in your quest for handbags that are a bit level up in quality.
The leather trading center in Guangzhou consists of two phases, the first phase is more popular with huge crowds everyday while the second phase dwarfs not only in size but also in traffic.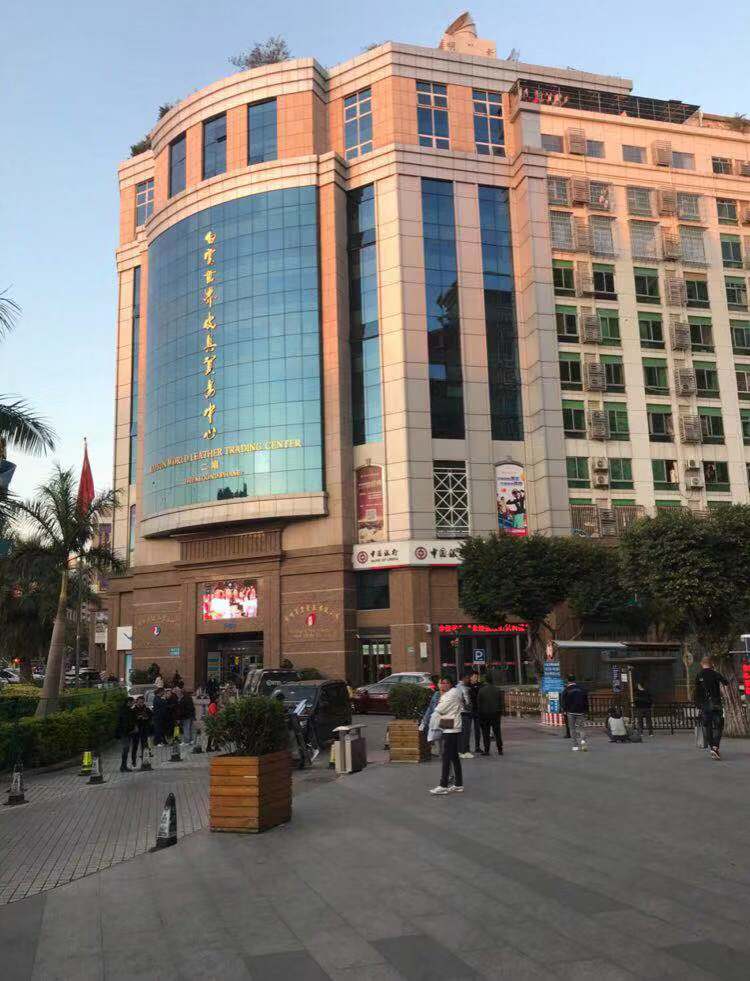 The second
Now the market has developed into a comprehensive shopping mall specializing not only in handbags but also a comprehensive list of fashion products including clothes, shoes, jewelry, sunglassses and watches. It's hailed as a ust-visit market for foreigners.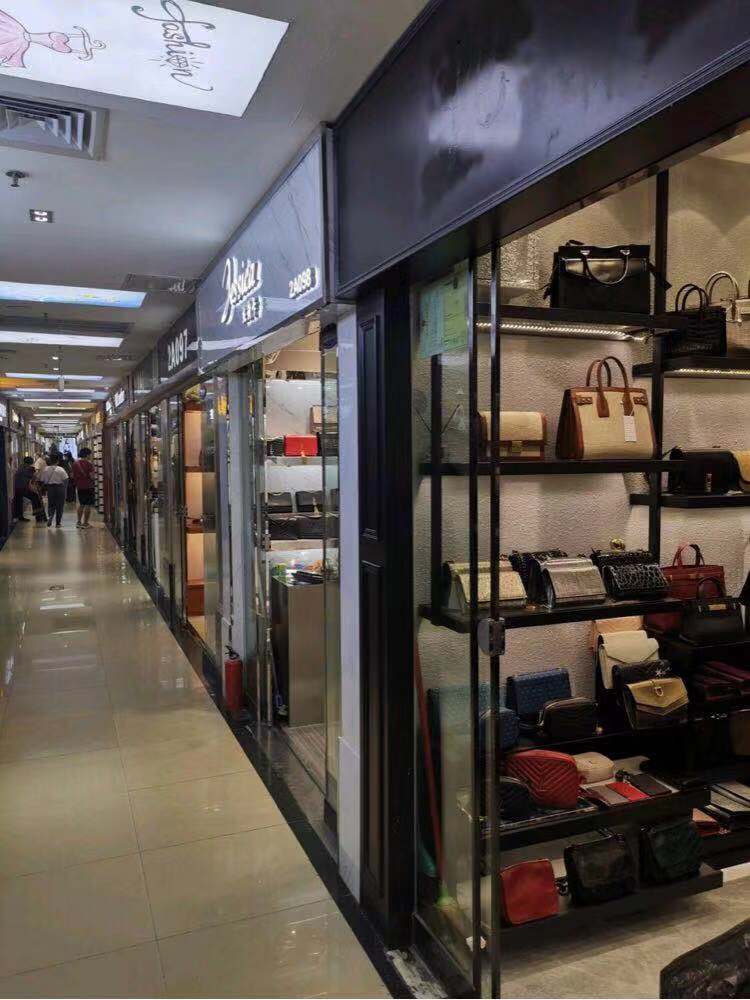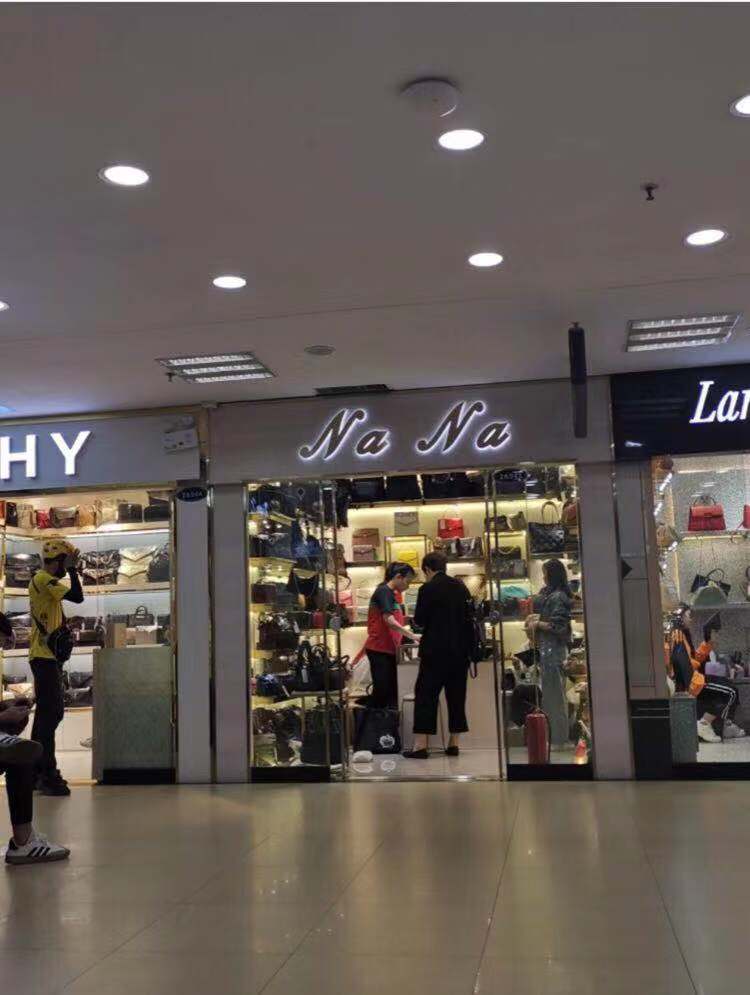 What's the average price of bags in Baiyun Leather Center?
The average price of bags ranges from CNY 200-800 depending on quality.
Can you buy one piece?
Yes, the market is becoming more and more tourist oriented. You'll get retail price for buying one piece, and wholesale price for bulk purchase.
Tips for Buying Tote Bags from Baiyun World Leather Center
Stay away from the self-appointed guides who are touting copied bags, clothes, watches, jewelry either at the entrance of the market or inside the market.
Keep an eye for copied items, they might end up being seized by the Custom.
A great percentage of goods in the market are counterfeits though the samples in the shops are without any brand name as the police are checking for counterfeiting from time to time. Reconfirm with the sellers before going into the deals.
Bring cash, or make sure you can pay with wechat pay or alipay.
Leave at least one day for the supplier to prepare the goods. Most shops would promise fast delivery to get the orders first, i.e. the bags ae in the warehouse nearby, the bags would be ready at 18:00 pm, our countless experience has proven that the best strategy is to come back the seond day. You wouldn't know how long you would have to wait in vain if you insist on the same day delivery.
Price tags for certain bags are hilariously exorhibitant like costing several thousand rmb, and the sellers would tell you coz of better quality, which is totally nonsense, bargaining is the name of the game.
Avoid peak time around 17:30 pm to 19: 30 pm as it can be quite challenging to hail a taxi.
What is the opening and closing time of Baiyun World Leather Center?
The market is in full swing almost eveyday except China New Year holiday, starting from 9:00 am to 18: 00 pm.
How to get to Baiyun World Leather Trading Center?
It's best approached from Sanyuanli subway station, Line 2. The nearest bus stop is Gui Hua Gang.
Address: No.1356, 1358 Jie Fang Bei Road
解放北路1356-1358号白云皮具世界