For tea connoisseurs, there is a tea heaven in Guangzhou waiting to be explored. It has a charm and aroma that no uptown markets of the modern capital can match.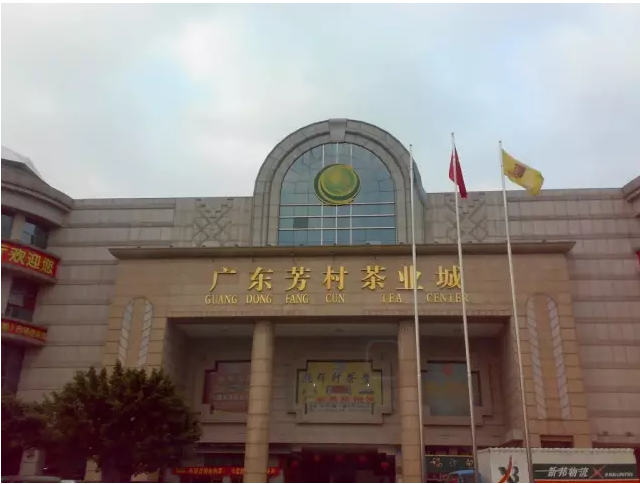 Located in Fangcun Dadao Zhong, Fangcun Tea Market (also known as Nanfang Tea Market) is in good proximity to the city center within walking distance from Exit C of Fangcun metro station, Line 1.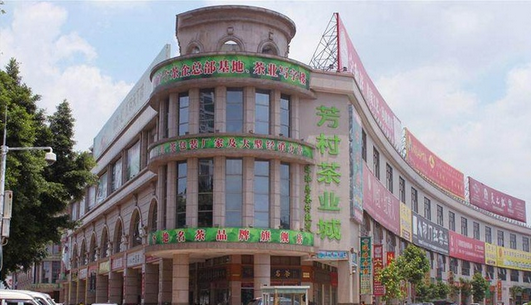 Fangcun Tea Market is the largest of its kind in China with a dizzying array of shops sprawling around Fangcun Dadao. It is said to house more than 3,000 shops selling a great assortment of tea and tea accoutrement at moderate prices.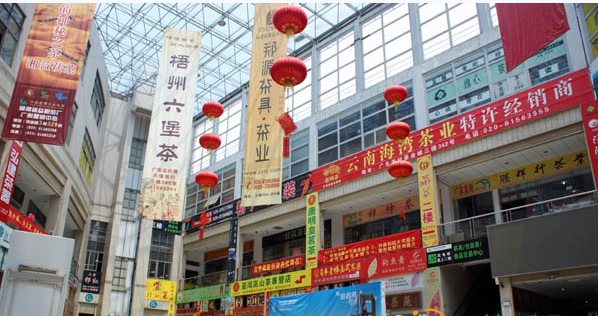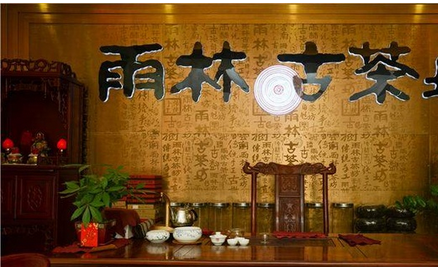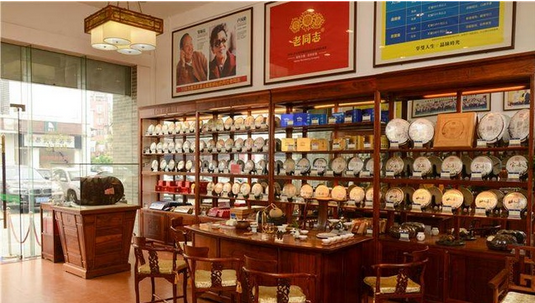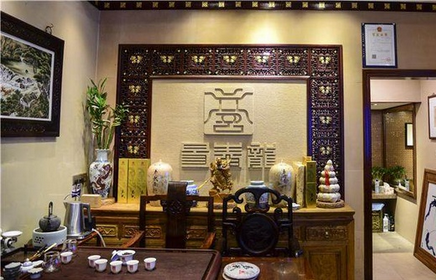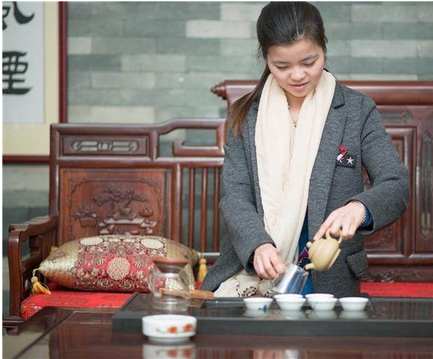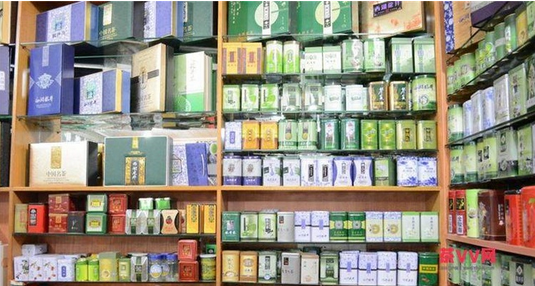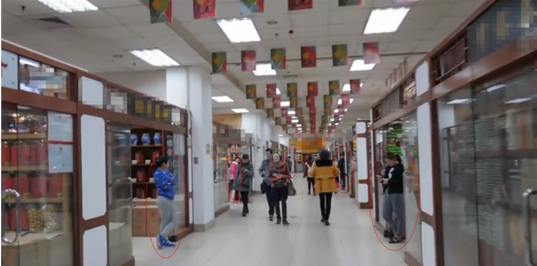 Upon entering the tea market, you'll be amazed at the various kinds of tea either sprawling around or piling high. Nearly every tea from different regions of China can be found here including tieguanyin, wulong, green tea, red tea..etc from tea plantations in Fujian, Yunnan, Guangxi, Taiwan, et. Accept the invitations of vendors to sample different types of tea accommodated by exquisite cups, vessels and tea trays as it would be an ultimate delight that you can't find in any other wholesale markets in Guangzhou. Most of the shops are happy to invite you to try different types of their teas without any compunction to buy, so just slow down, drink tea and chat with the owners.
Tea accoutrements are also aplenty in Fangcun Tea Market. Expect to find a staggering palette of tea accoutrements including cups, teapots, trays, tools, boilers, tea tables, tea sets as well as some clay animals for good luck.
The neighborhood is also chock-a-block with tea businesses comprising of several tea markets of smaller scale.