One of the most lucrative markets to dig into, children's clothing sales is predicted to spike following consecutive years of rapid growth. The different niches of kids clothes are as diverse as they can be, ranging from infant clothes, toddler clothes to junior clothes, besides, with changing of seasons and kids growing up so rapidly as eyes blink, repeating purchases are much frequented than clothes for women. Children's wholesale clothing is a consistent trend all the year around, with some special holidays like Children's Day, Halloween, and Christmas that can rely on.
Why Purchase Children's Wholesale Clothes Online?
What's neat about online shopping is it greatly reduces the hassles of going to a brick and mortar store to check out an expansive category of products. A click in front of the computer saves the physical efforts and time going to the many children's clothing stores in person. Where ever you are, you can sit at ease, browse numerous websites, compare and choose what interest you the most.
Apparel for infants/kids is usually selected with great care as they have tender, delicate skin that is prone to cause allergies. Fabric/accessories quality and manufacturing quality matter a lot when it comes to choosing a reliable children's wholesale clothes supplier from China. If you're kids clothing distributors looking for high quality children's clothing from China, you're in the right place. It does not require an investment of high capital and will get you maximum profits. Business in Guangzhou offers an extensive collection of good quality wholesale clothes for baby and kids at unbeatable low prices that you can't find elsewhere.
* Enriching Variety of Kids wear
We offer a full catalog of China wholesale clothes for babies, toddlers, kids at any age in various styles, including t-shirts with cute/cool prints, shirts with trumpet sleeves, color blocking shirts paired with pants, harem sets, jeans, etc,
* Unbeatable Low Prices
All the children's wholesale clothes by Business in Guangzhou are at competitive prices for you to make maximum profits. While preparing stocks, usually we buy large quantities of fabrics and accessories and produce lots of stocks at a time, which enables us to get rock of bottom prices for raw materials and manufacturing fee to the workers.
* Quality Insurance
If you've ever wondered where to buy baby clothes wholesale, purchasing from clothes wholesale markets in China or online via third party platforms like alibaba, global source, there might be some quality problems. Here at Business in Guangzhou, we take into control every process of manufacturing from fabric/accessories selection to quality control, every product must pass our strict quality inspection process before packing.
* Humongous Inventory
Our stock of kids wholesale clothing is almost always available as we've been constantly checking and updating our inventory to keep up with the sales of our customers. We've partnered with some kids clothing chain shops in China, some wholesale shops in the clothes wholesale markets and some shops online that can sell a great quantity per day, our staff in charge of warehousing keeps records of all the stocks and arrange production once the stock of a design reaches certain point.
* Fast Delivery
If you have urgent orders that have to be delivered within limited time, you can count completely on Business in Guangzhou. All the paid orders will be shipped within two working days, usually 24 hours.
Check our collection of trendy kids wholesale clothing from children's clothing manufacturer in China.
Product No.: BIG 101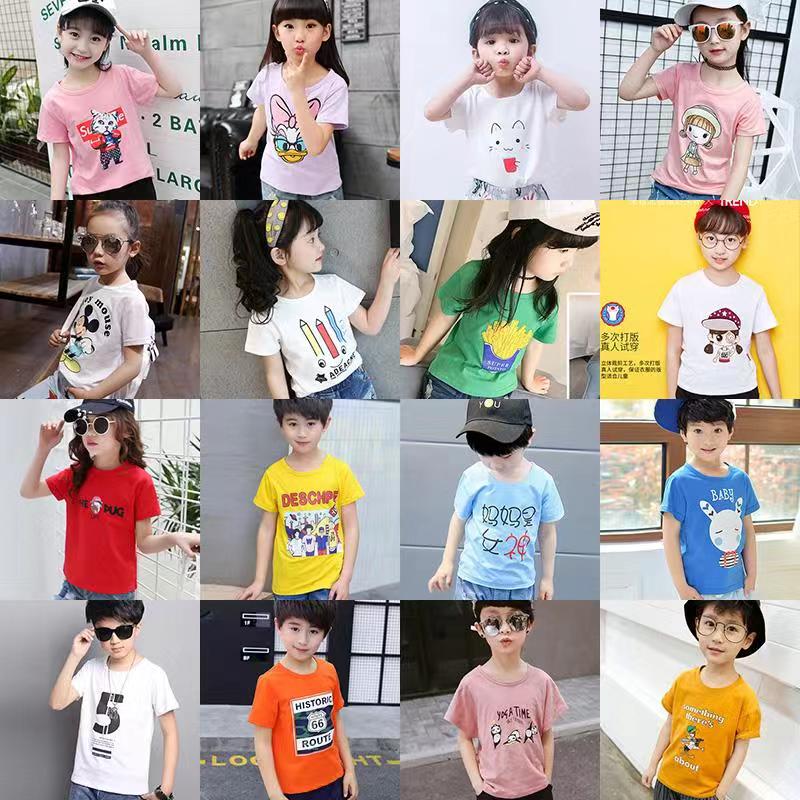 Our adorable and comfortable casual t-shirts for kids are available in a wide range of super cute or cool designs. The perfect choice for buying kids wholesale clothing for resale as these trendy, colorful kids wholesale shirts are at a cost effective price of $1.13, allowing maximum profits.
Price: $1.13
Sizes: 3 sizes
Age: 3 to 7
Product No: BIG 102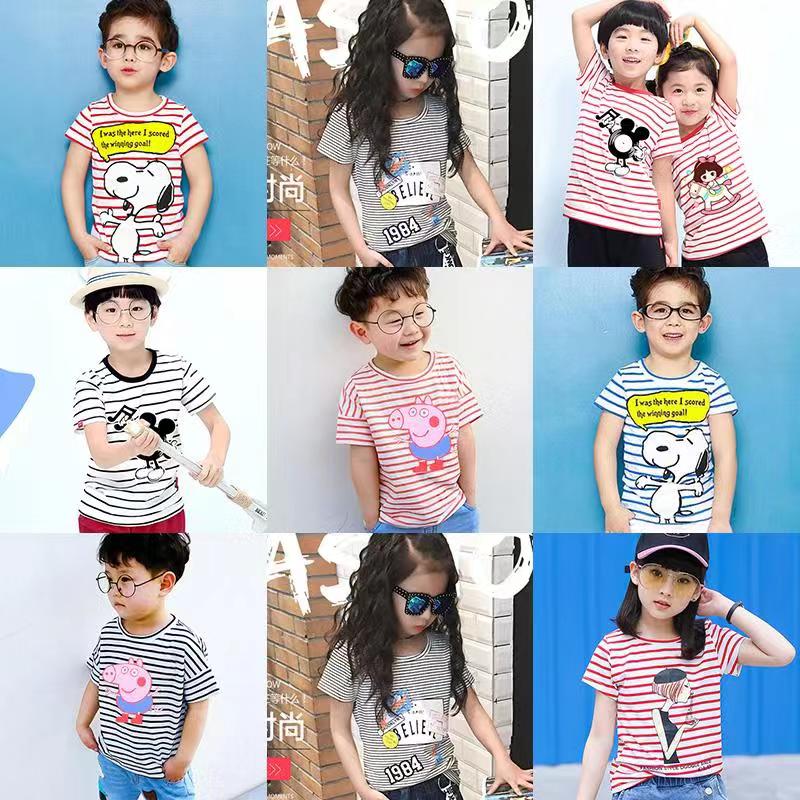 To add a more unique touch this stylish children's clothing wholesale features printed carton design in stripes pattern, available in multiple colors and designs.
Price: $1.38
Sizes: 3 sizes
Age: 3 to 7
Product No.: BIG103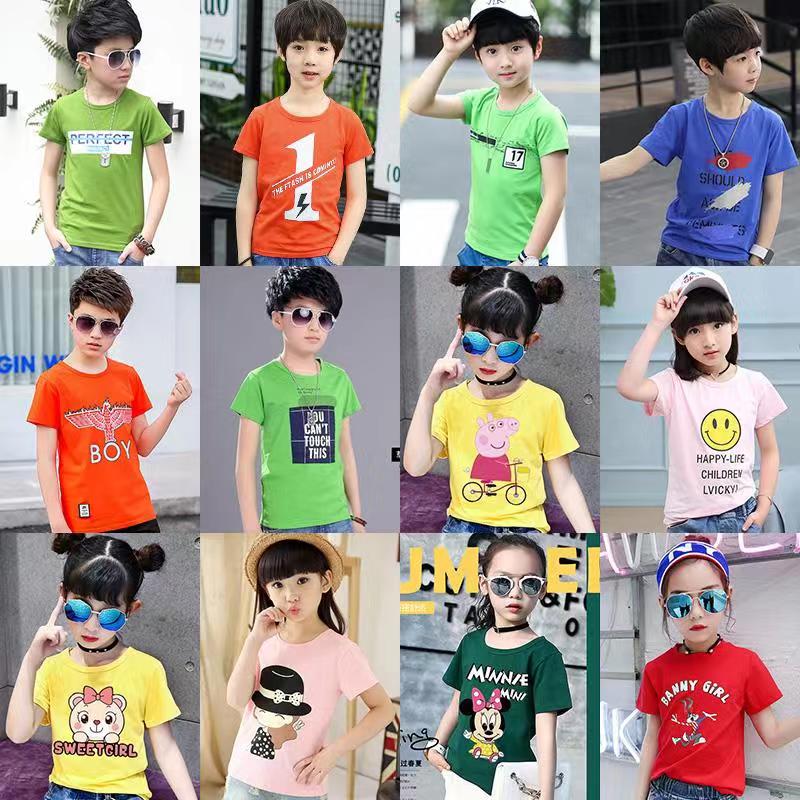 Compared with product No. BIG 101, this model in varying shades to dazzle the eyes target more at juniors, starting from age 5 to 10.
Price: $1.38
Sizes: 3 sizes
Age: 5 to 10
Product No.: BIG104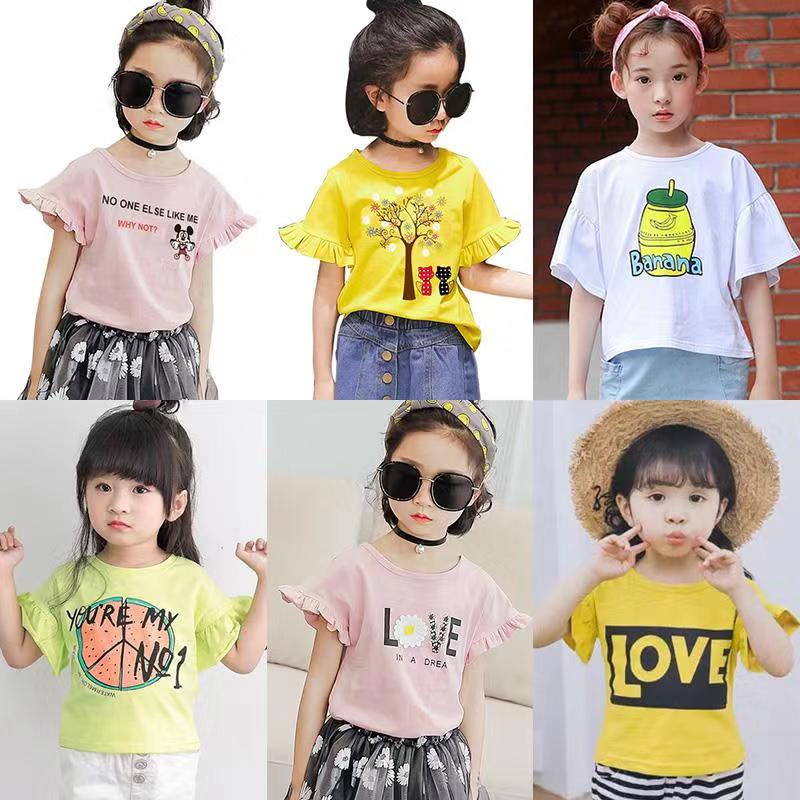 These trendy wholesale shirts for baby girls are overloaded with cuteness. Featuring trumpet sleeves in a variety of prints, these shirts will sure be staples in the wardrobes, also best sellers in your clothing shop.
Price: $1.46
Sizes: 3 sizes
Age: 3 to 7
Product No.: BIG105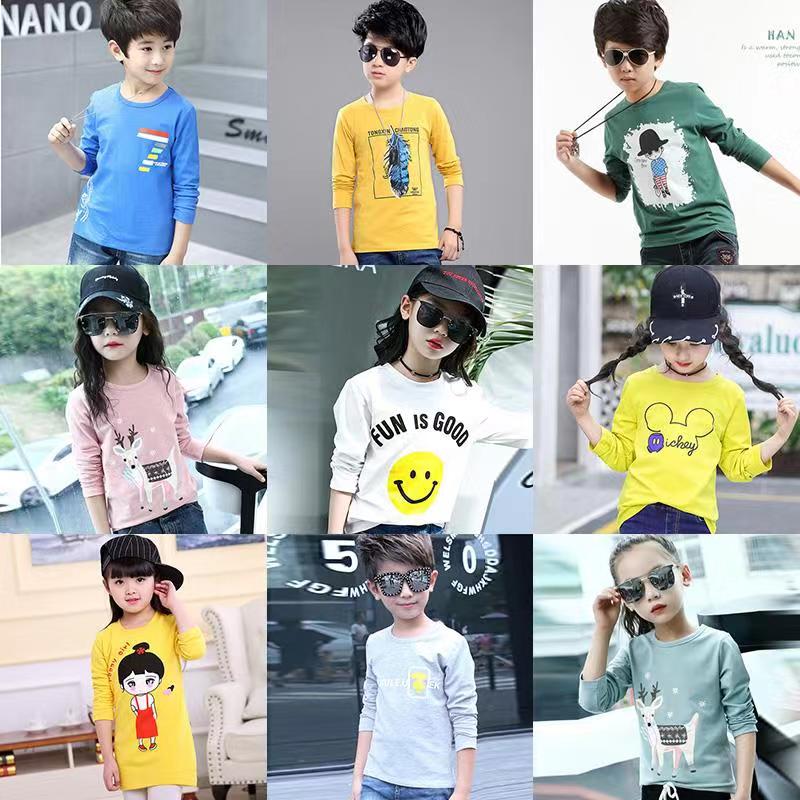 Kids long sleeve t-shirts featuring cute, sporty or urban graphic designs are available in various colors.
Price: $1.46
Sizes: 3 sizes
Age: 5 to 10
Product No.: BIG106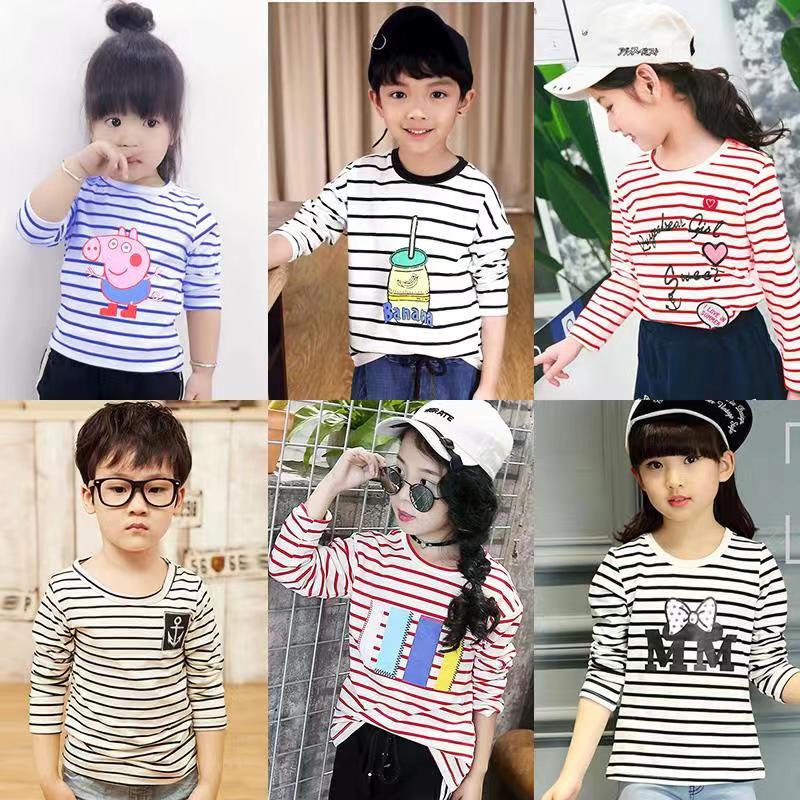 The long sleeve version of our graphic t-shirts in stripe pattern, you'll find them in basic blank or seasonal prints featuring cute cartoon design or other trendy designs
Price: $1.66
Sizes: 3 sizes
Age: 3 to 7
Product No.: BIG107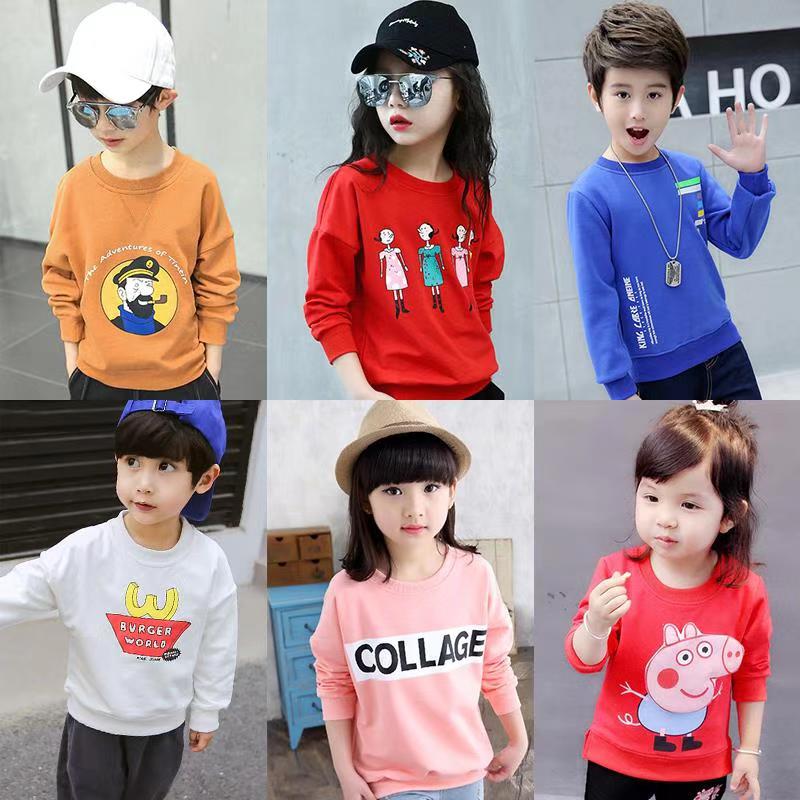 Our range of kids sweatshirts is simply what you need for your little one's wardrobe. In abundant colors and designs, our selection of wholesale hoodies for kids will definitely keep them comfortable at home or at school.
Price: $1.81
Sizes: 3 sizes
Age: 4 to 8
Product No.: BIG108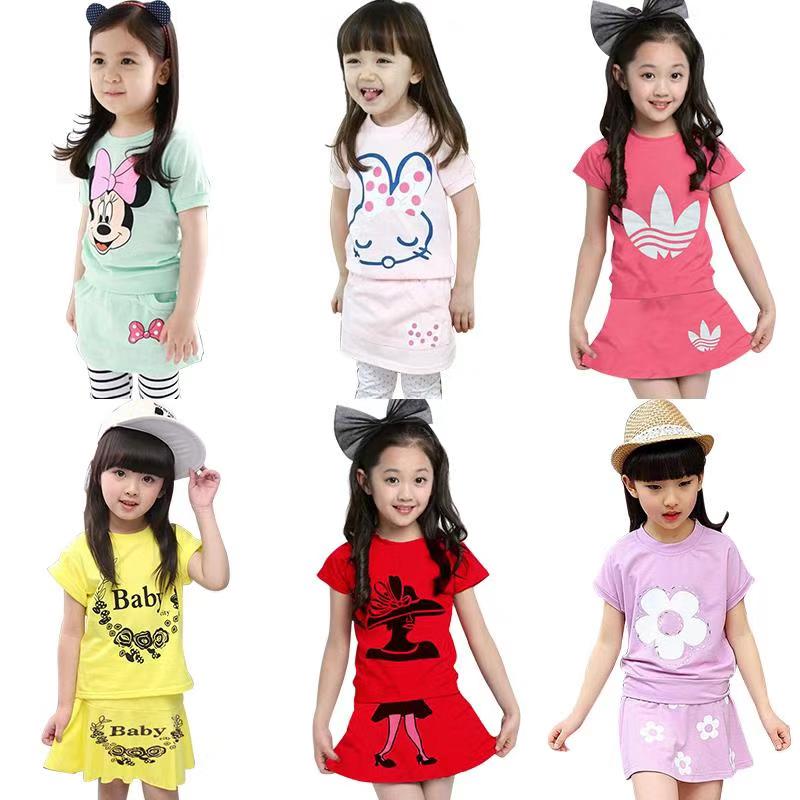 Our two-piece dresses will be the staple in your girls' wardrobes. With ultra chic carton design or urban designs, these two-piece dresses are both trendy and comfortable to wear.
Price: $1.95
Sizes: 3 sizes
Age: 4 to 8
Product No.: BIG109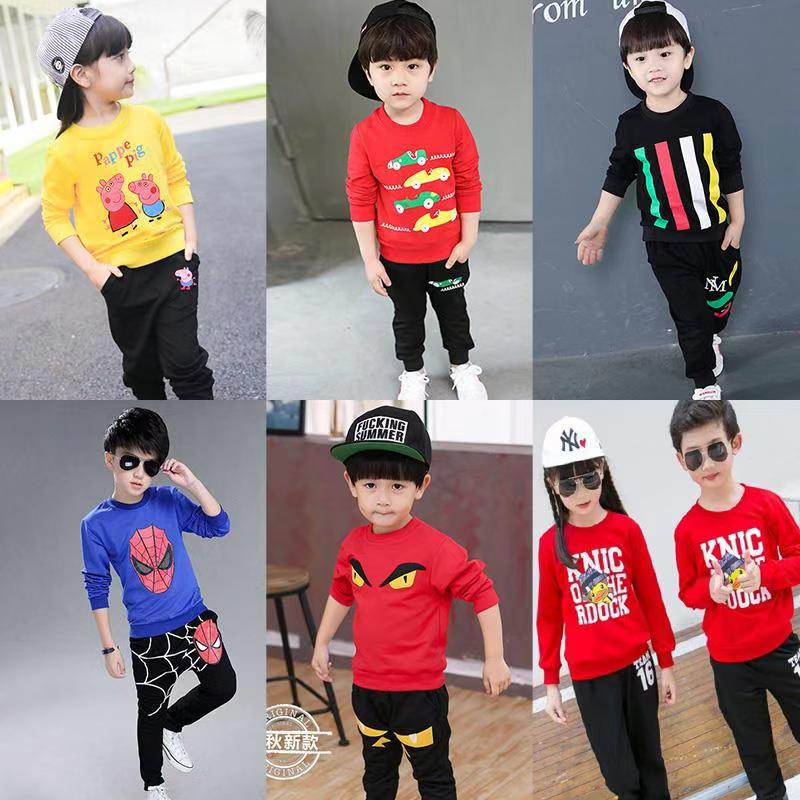 Our selection of kids shirt & pants sets featuring ultra sportive design are the second to none option to help your kids look trendy and cool.
Price: $2.82
Sizes: 4 sizes
Age: 3 to 8