Guangzhou, also known as Canton, is a port city neighboring HK in Southern China famous for Cantonese cuisine and international trade. Apart from endless skyscrapers towering downtown Guangzhou with vast shopping retreats and businesses opportunities with endless of factories and wholesale markets scattering around, there is also a lot to see in this dynamic metropolis.
1.Liwan District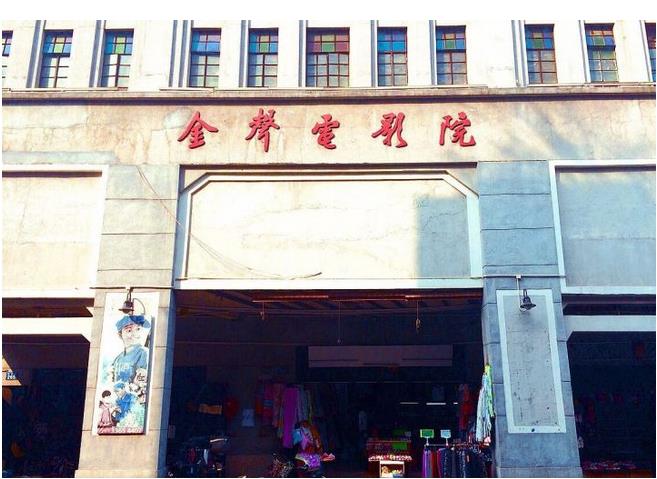 1.1 The most popular sightseeing route is from Shamian island to Shangxiajiu pedestrian street and Lychee bay, while another route a bit off the beaten path is visiting Datong Lu, Duobao Lu, Baohua Lu, En'ning Lu in the neighborhood where you can find Qilou(Cantonese architecture), Jinsheng cinema, Bahe Huiguan(Kongfu Guilded Hall), street of copper ware, former residence of Bruce Lee, Lychee Bay, Wen tower, etc, a delve into Cantonese culture.
1.2 Xinhua Lu, located on the west side of Ximenkou subway station, houses lots of Xiguan architectures like Qilou, Chan Clan Academy, local restaurants&snack shops with long history, etc.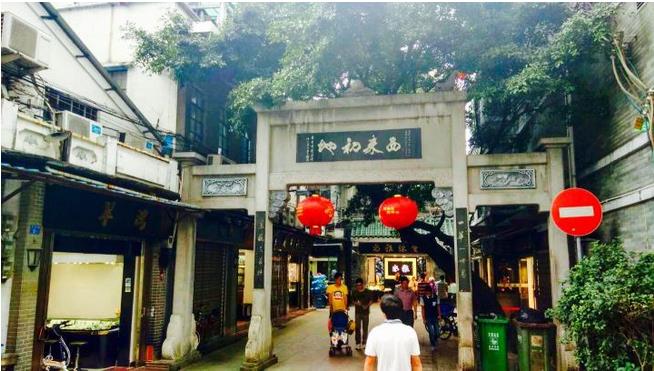 1.3 Hualin temple, located at Shangxiajiu pedestrian street, is one of the four most famous Buddhism temples in Guangzhou. Hualin jade street with a glittering array of jade shops is also in the neighborhood.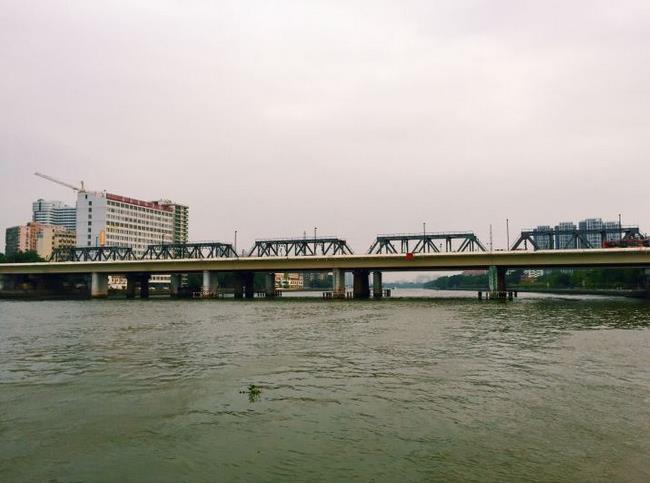 1.4 Datansha, an island located in the middle of Guangzhou and Foshan, used to be ranked as one of the eight scenic spots in Guangzhou in the sixties.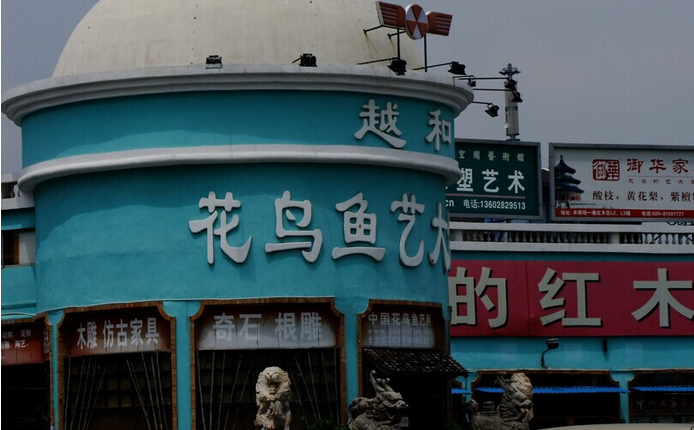 1.5 Huadiwan flowers, birds, fishes and insects market in Fangcun. It has been a logo of Fangcun with its large scale and various species.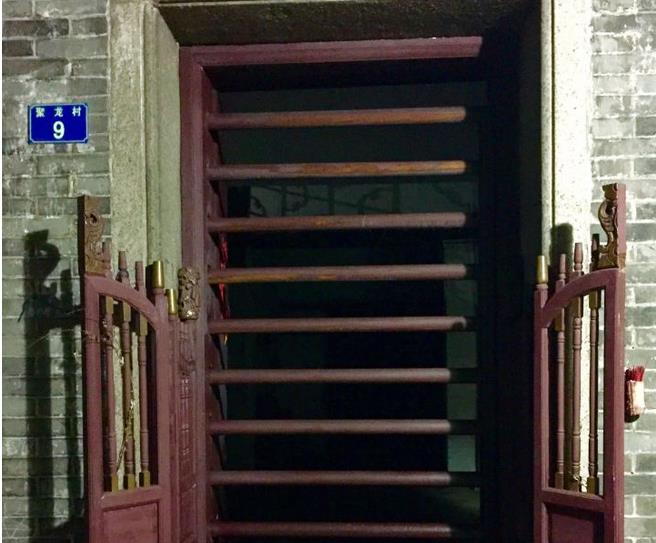 1.6 Along the riverbank of Fangcun, there's an ancient village called "Julong" that is well preserved of Xiguan culture. It was built by a business family in Guangzhou with origins from the neighboring city Taishan.
1.7 Zuiguan Park near Fangcun. It was a typical Chinese garden in Qing dynasty and was renovated into a park.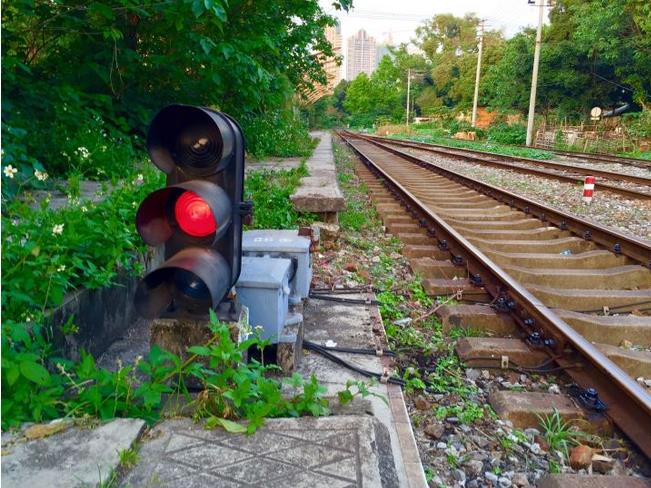 1.8 Shiweitang. The railway station in shiweitang used to be an important milestone connecting Guangzhou and Foshan. Now the railway has been deserted with rust and grass around, the old school charm has attracted many art students.
Yuexiu District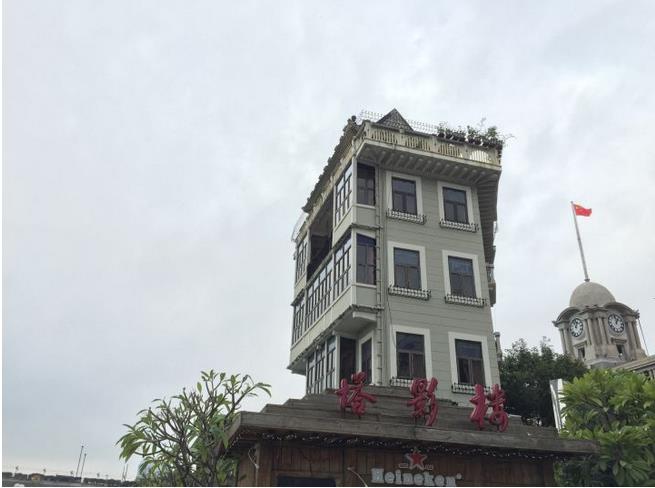 2.1 Changdi, the area nestling beside the Pearl River houses rows of pubs along the bank, a tower in the port, Guangzhou Custom, electronic markets around Nanfang Dasha, Yide Lu market, Shisanhang clothes market, etc.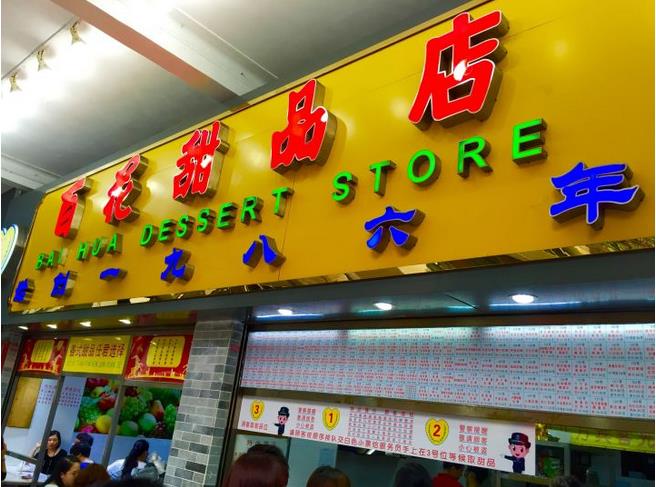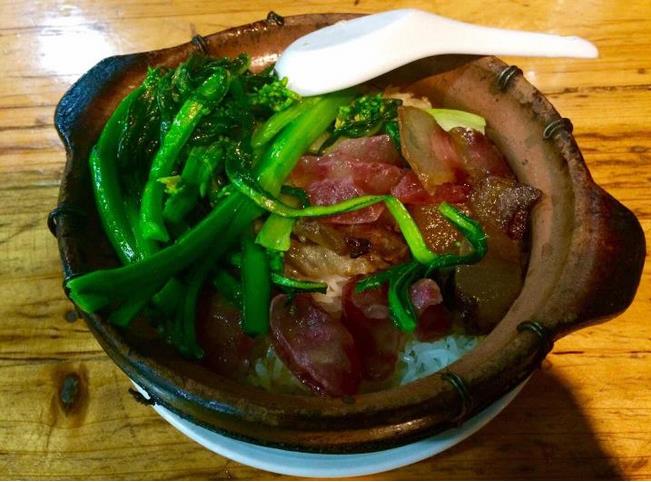 2.2 For those who are looking for a taste of Guangzhou, Huifu Donglu and Wenming Lu with loads of restaurants offering various kinds of local snacks are great spots to explore.
2.3 The neighborhood of Yuexiu mountain, better known for The Five Goats Statue and Sun Yat-sen Memorial Hall at the foot of the mountain.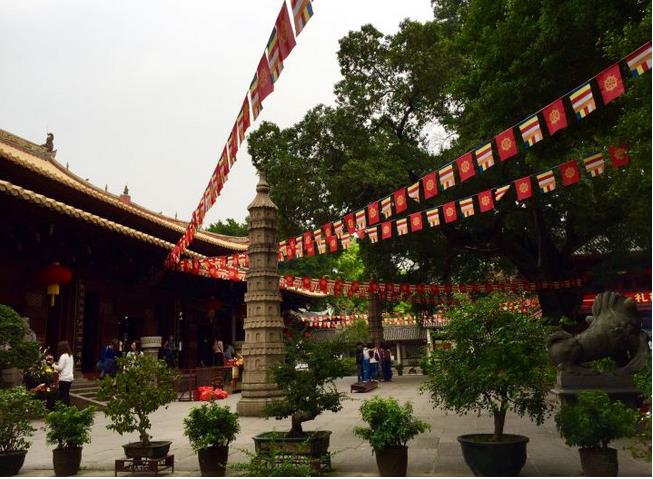 2.4 The east side of Ximenkou is home to Guangxiao temple and Six Banyon temple, household names with long history.
Haizhu District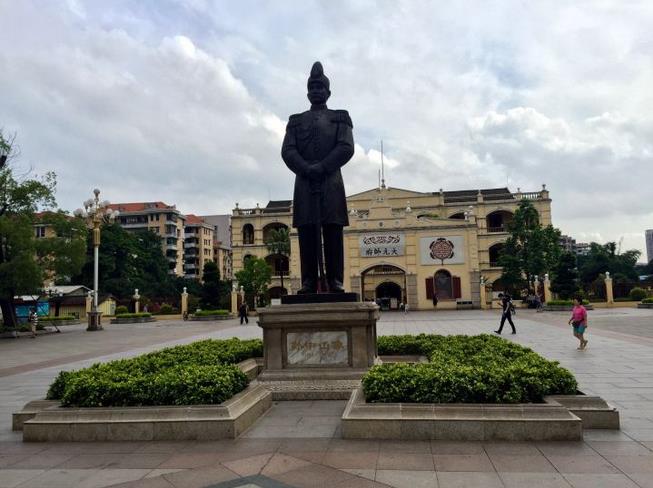 3.1 The south bank of Pearl River, also known as "Henan", houses rows and rows of Qilou along Nanhua Lu, Tongfu Lu and Hongde Lu. Generalissimo Sun Yat-sen's Mansion is also at a stone's throw.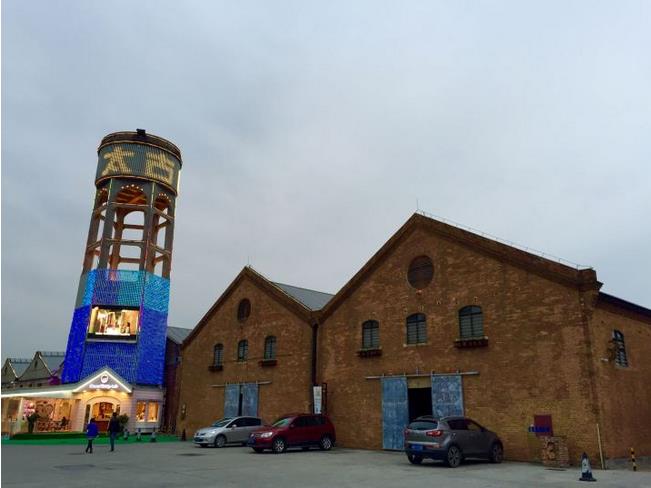 3.2 Bai'e'tan, the old warehouse in the port has been rebuilt into a special cinema, pubs and restaurants line along the bank, while on the opposite side of the bank you can have a glimpse of White Swan Hotel that used to be signature of Guangzhou.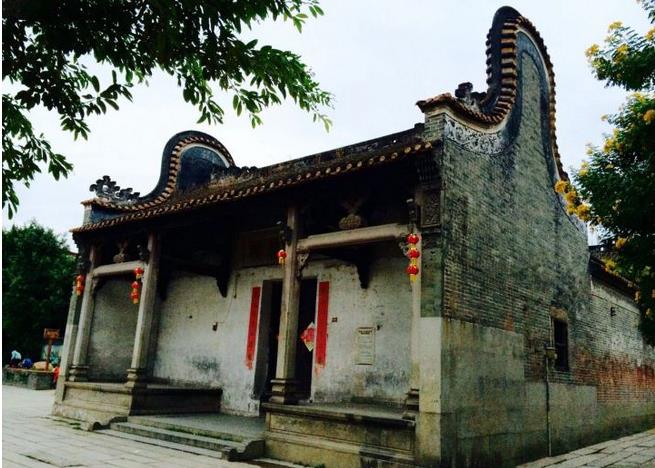 3.3 Pazhou. While speaking of Pazhou, Canton Fair would first come into mind as it's the main avenue to hold China Import and Export Fair. Apart from that, Pazhou is also believed to be a great place in terms of Fengshui as Pazhou tower and Chigang tower are facing each other, which is regarded as auspicious by the sailors, while on the south bank, Huangpu ancient town and village are something not to be missed.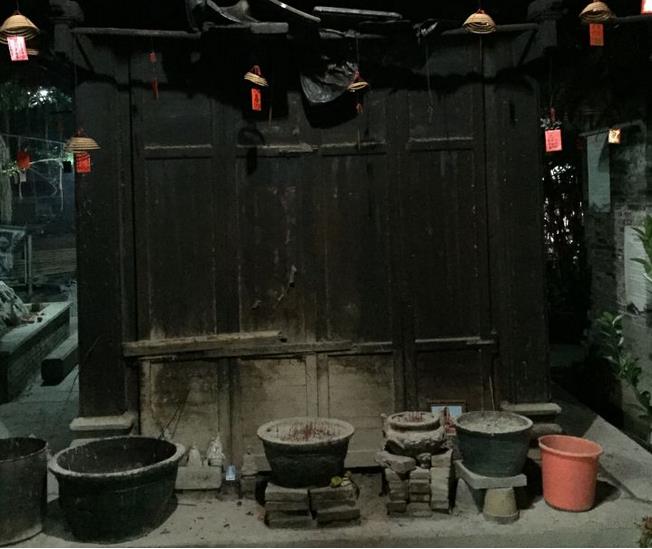 3.4 Xiaozhou village adjacent to Guangzhou university town is a typical Lingnan ancient village built along water. It has attracted lots of art students and you can easily come across some of them painting outdoors if you take a stroll around the village.
Baiyun District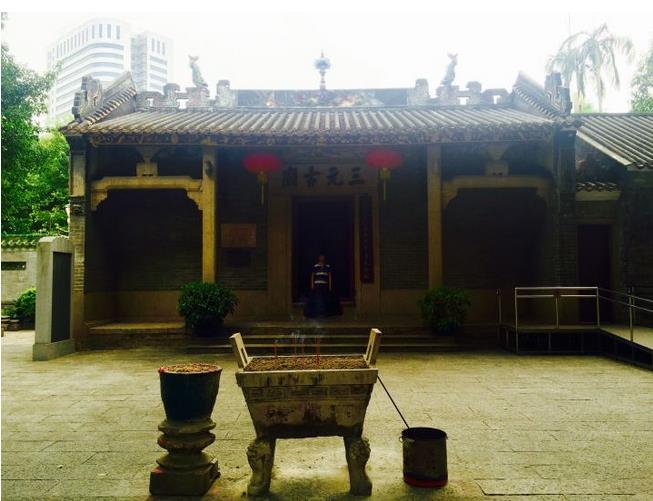 4.1 Sanyuanli Anti-English War Memorial Hall, built on the former address of Sanyuanli ancient temple is a mirror into Chinese history for history buffs.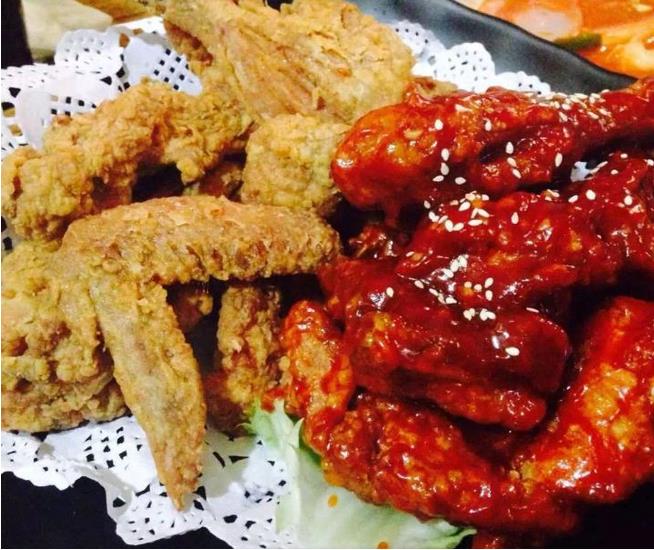 4.2 The Korean street on Yuanjing Lu is a great spot to get a taste of South Korea without actually travelling there. Yuanjing Lu is an expat community of Koreans in Guangzhou, and you can find loads of Korean restaurants in the neighborhood.
Huangpu District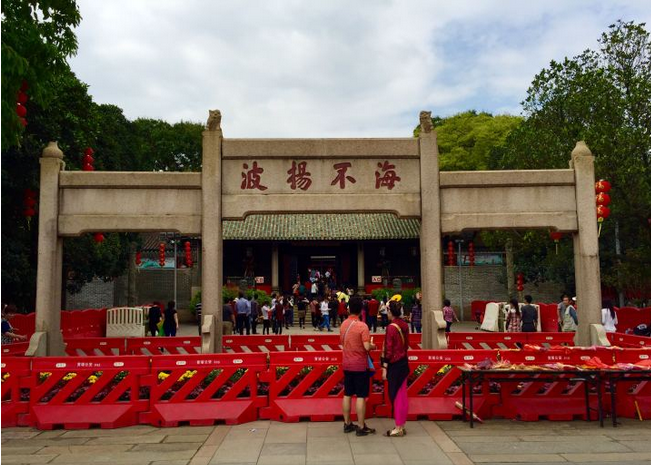 5.1 Nanhai temple, located in Miaotou village in Huangpu District, used to be a major port for trades. Now it's deserted but still you can experience lots of old school charm with a stroll around, and one of the best known culture relics is Baltic Festival(Boluo Dan), celebrating the birthday of God of South China Sea. In ancient China, people living along Pearl River Delta make a living on fishing and they had great attitudes towards the God of South China Sea. To show their gratitude and get more blessings from God of the sea, a series of rituals and prayers are carried out on the birth of the God.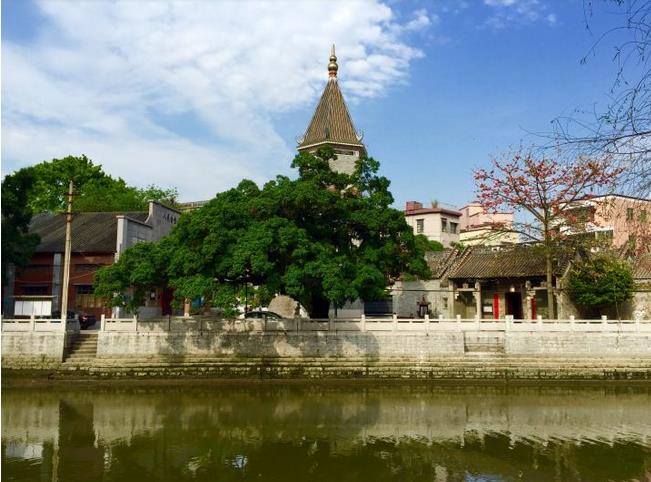 5.2 Nanwan ancient village, a bus stop's distance from Nanhai temple, is a typical Lingnan water town and most of the roads are named with "Long(dragon)", which is considered as supreme and related to the emperors in Chinese culture. A stroll around the village you can see lots of ancestral halls and ancient towers nestling beside rows and rows of kapok trees.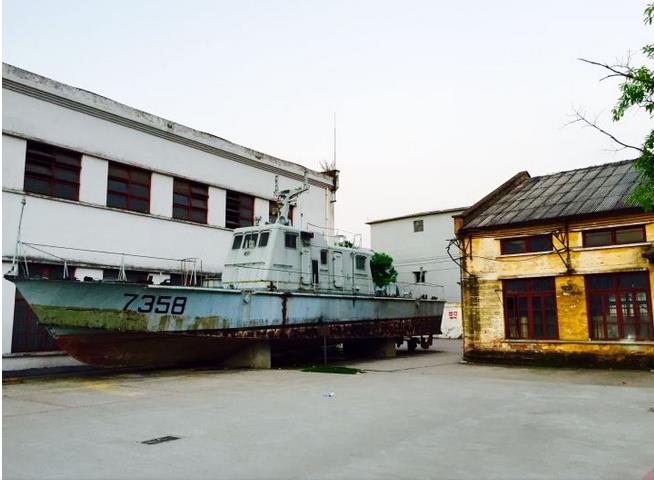 5.3 Changzhou island and shenjing island. The well known Whompoa(Huangpu) Military Academy, the Revolution of 1911, led by Dr. Sun Yat-sen, Huangpu Shipyard, etc. are located in Changzhou island, while in Shenjing island, on the opposite bank well connected with a bridge, you can find shenjing ancient village there. You can also rent bicycle from Changzhou port and cycle along the way to Shenjing, nice view along the way.
Panyu District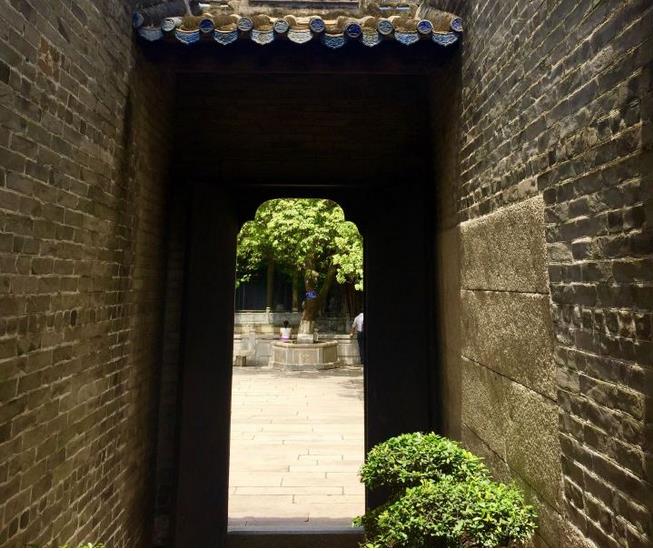 6.1 Yuyin Garden, also known as Yuyin Shanfang, is one of the foru most famous gardens in Guangdong, located at Nancun town.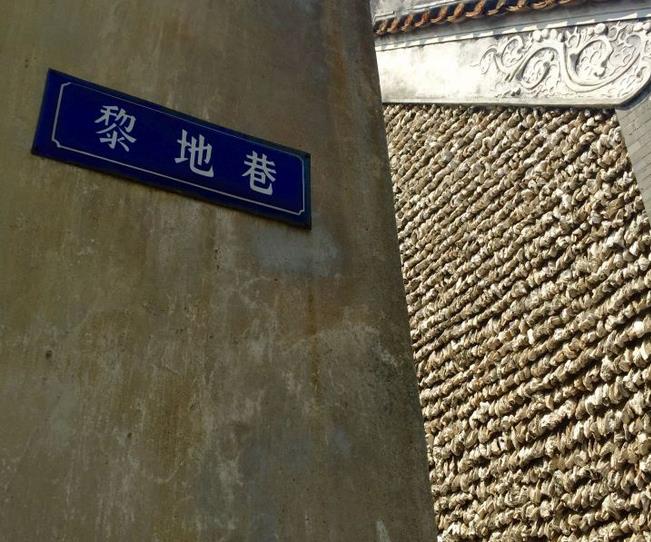 6.2 Shawan ancient town, another typical Lingnan town surrounded by water, houses rows of Cantonese style architectures, old streets, alleys, ancestral halls, etc. A popular snack in town is Shawan ginger milk, known as Jiangzhuangnai in Chinese, a snack made from milk with ginger juice in jelley shape.
Nansha District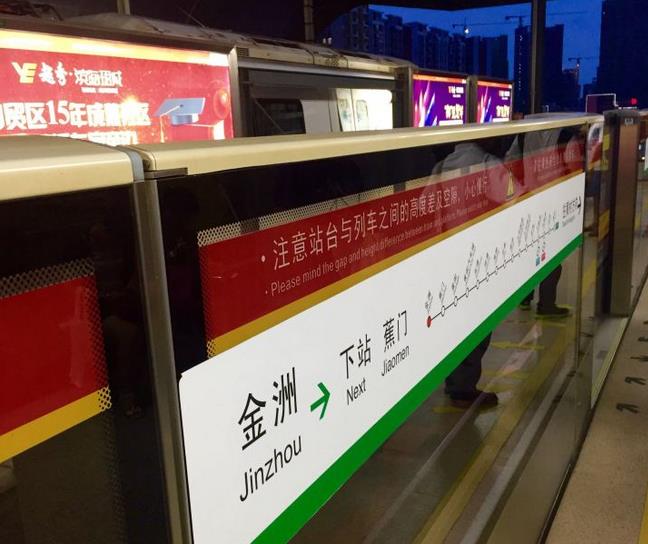 7.1 Taking metro line 4 to Nansha is actually quite pleasant itself as the train runs on the ground after Xinzao subway station, so you can have a close view of rice fields, fruits plantations, villages, etc, along the way.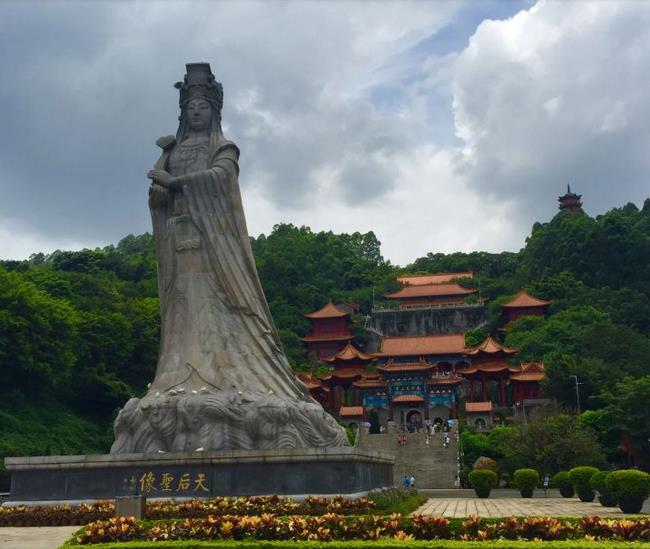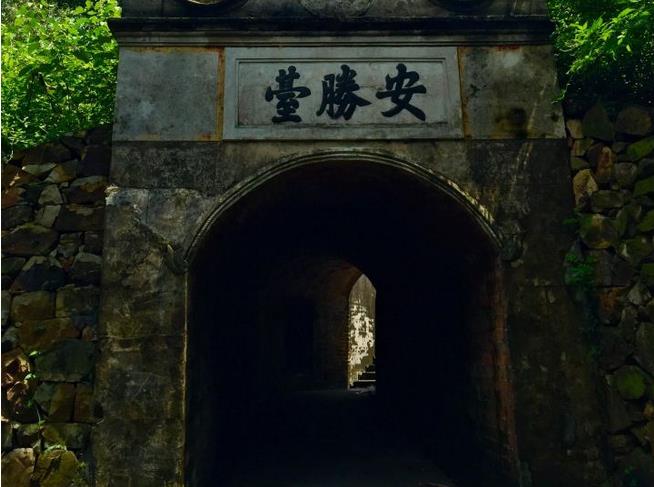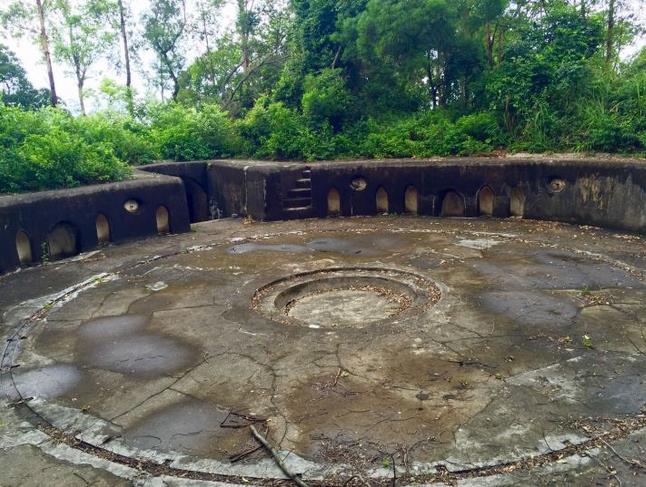 7.2 Thean Hou Temple(Goddess of the Sea), standing in the port of Pearl River Delta, is a much frequented tourist attraction. In fact it was just rebuilt in the 1990's nestling behind Dajiao mountain that houses a great amount of batteries scattering around. Walking pass these deserted ancient batteries gives you a touch of history and Opium War.
Tianhe District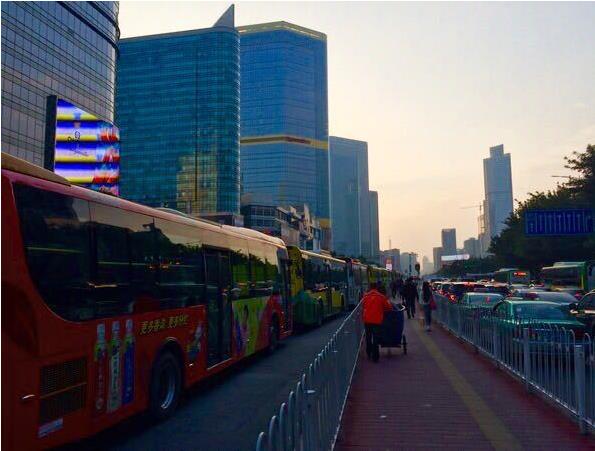 8.1 CBD of Tianhe is the second to none spot for city dwellers. If you are a huge fan of big metropolis life, the CBD in Tianhe District from Teenmall to Zhujiang New Town offers plenty of shopping experience of modern Guangzhou.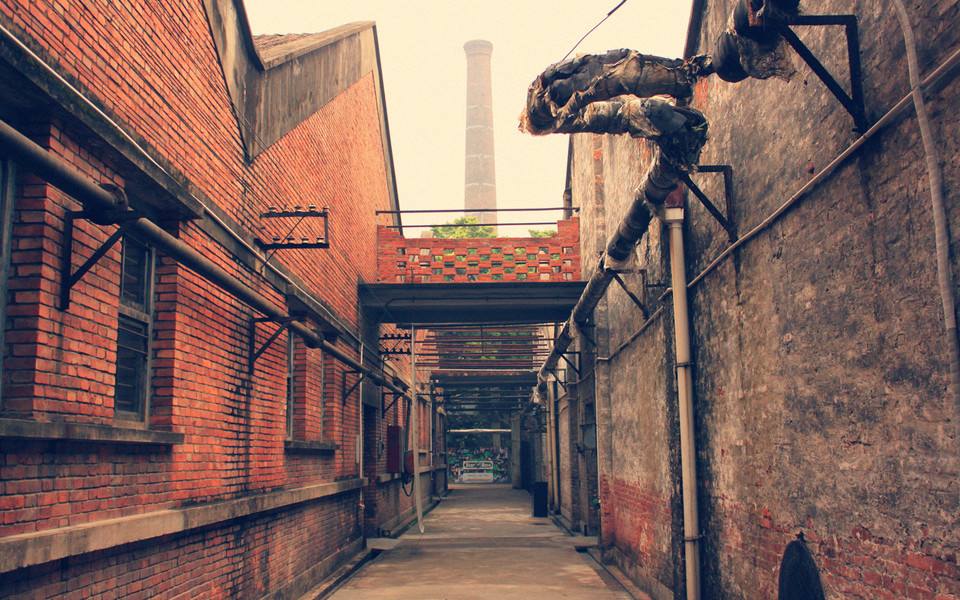 8.2 Redtory, an old deserted canned factory that has been renovated into an artistic zone.