The idea of custom printing fabric isn't new. In fact, it has been ages since people used traditional methods like screen printing in printing their own fabrics. The traditional way of screen printing on fabric is a bit pricey since each color of the design has to be engraved separately into different screens by experienced artisans, then apply dyes that would run on the fabrics. The complicated laborious process leads to long turnaround time.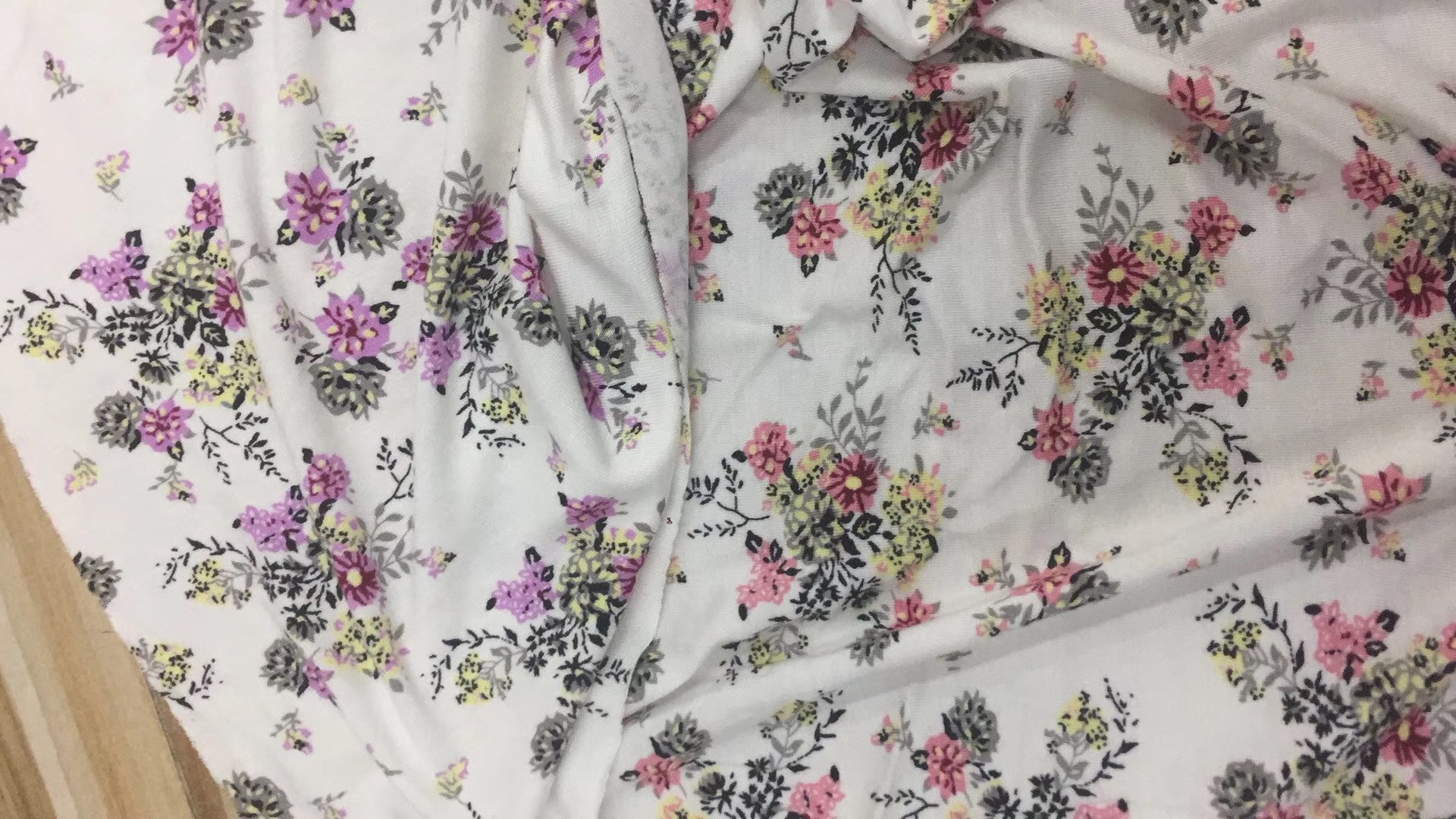 To speed up the traditional printing process, digital printing is revolutionizing the fashion industry by storm. The same inkjet-printing tech that is widely applied in your office digital printer is being adopted in the world of fashion. The greatest advantage of digital printing is it provides fashion designers the freedom to create more intricate designs that screen printing fail to deliver. With digital printing, there's no limit to how many colors are used and you have more freedom to create intricate pattern with small lines or letters. Besides, photos in your phone can also be digitally printed on to the fabrics.
Digital printing has advanced to a level that it can print on virtually any design on almost any fabric. Designs can be created with any graphic design software in your computer, be it photoshop or illustrator, or you can use the photo took with your phone, you can even have a design that fits the entire yard of the fabric, whether it's made from polyester, cotton, rayon, linen, silk and so on. Just like printing paper in your office, the fabric is placed into the printer so that ink applies to its surface, then heat or steam is used to finish off the process. Following are a few tips to be aware of when getting custom printed fabric from China.
Think about the end product
It's cool and exiting to create one of a kind print onto the fabric, however, don't forget that in the end it will serve as an article of your clothing, curtain, table cloth, etc. Take clothes as example, you'll have to take into consideration how it'll evolve to be listed in your clothing collection.
Customization elements
Digital printing has provided fashion designers the freedom to personalize their clothing collection. You could print fabric that can make t-shirts in sequenced numbers in different colors. Apart from personalization options, digital printing greatly cuts off turnaround time. Collections can easily catch the latest trends with the digital fabric printing service we provide as the first prototyping only takes one to two days, and three to four days for full production.
Print samples first
There're many factors that could influence the final printing results, the texture, thickness of base fabrics, the setting of your printer, the pixels of your computer monitor, etc. The colors in your computer might not appear the same as on the fabrics. For example, strong black color might appear more vibrant and intense on strong white fabrics.
Copyright
If you want to print the design owned by a fashion designer or manufacturer, agreement must be reached before going digital, More often than that, these designs have been copyrighted. If it's not your strong point to design the print, collaborating with a designer is an ideal way to go.