Want to turn your fabric ideas into reality, or add more personal touch to household curtains, table clothes, and dresses? Our digital textile printing service offers you a one-stop solution.
To achieve the best possible printing results in digital fabric printing it's never an easy task, however,with over 13 years of experience in fashion industry in China, the approach to printing custom fabrics in a more sustainable way can still be broke down into 3 steps. With 3 easy steps, creating and printing your custom fabric patterns from China is simply a breeze.
How to print on fabrics?
Step #1: Send us your design
Step #2: Choose base fabric
Step #3: Sampling and shipping
And here's a step by step process to walk you through all the hassles of getting your custom printed fabrics from scratch.
Step #1: Send us your design
Let your creativity run wide. Whatever style your are looking for, vintage look, floral design or catwalk style, the possibilities are endless. Send us the design of your custom print fabric, and our dedicated sales representative will get back to you within 24 hours.
What kind of design do we need
High resolution digital files in .ai format: We love vector arts containing objects that can be selected and manipulated individually for better setting purpose. Common file extensions for vector arts include .ai, .eps, .cdr, and .pdf.
A few common errors in artwork preparation
We love to work with high resolution graphics and images. Basically our printers can print files between 100 to 300ppi. However, there's one thing to be aware of. Enlarging the artwork can distort it and lead to a poor quality print. For example, if you enlarge a 300ppi image by 200%, you decrease the resolution and it's only 150ppi in the artwork.  If you add an image at let's say 300 ppi but then enlarge the image by 200%, you half the effective resolution and it's then at 150ppi in the artwork.  The image might appear quite blurred if viewed close-up.
White color can not be printed. The white color you see on a digital printed fabric is usually the color of the base fabric.
Do you want your artwork to be in controlled and consistent over the exact position for different products? Rather than seamless repeats, adding placement panels like margins, crop marks or sewing allowances is the best way to set up your artwork.  It's quite a  straight forward process to set up placement prints. For example, if you want the print to be 50x50cm, create a file at the size, then add some allowances for cutting and making.
Texts are not converted to paths
If you design features logo or lettering with fonts that aren't installed in the manufacturer's computer, it wouldn't display or print properly with unpredictable results. Converting the type to path guarantees that design displays exactly how you created it. Besides, it also ensures consistency if your design needs further edit like resize. Creating paths from text is quite simple in illustrator, what you have to do is select the type, then create outlines.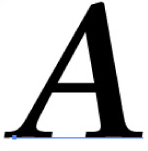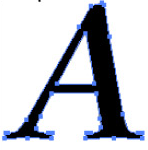 As you can tell the difference, the letter A on the left is type while the one on the right is path after applying outlines.
Step #2: Choose base fabric
We offer an extensive range of base fabrics to choose from to print your own custom fabric for China clothes manufacturers. Our digital fabric printers can print virtually any kind of fabrics from 100% cotton, 95% cotton & 5% spandex, 65% cotton & 35% spandex to rayon, linen, polyester to ultra environmentally friendly fabrics like tencel, wood, bamboo. A few factors come into play while it comes to the general properties of different fabrics that set them apart.
Fabric Composition

Weight (GSM)

Touch
Our most widely chosen base fabrics for digital printing falls into three categories: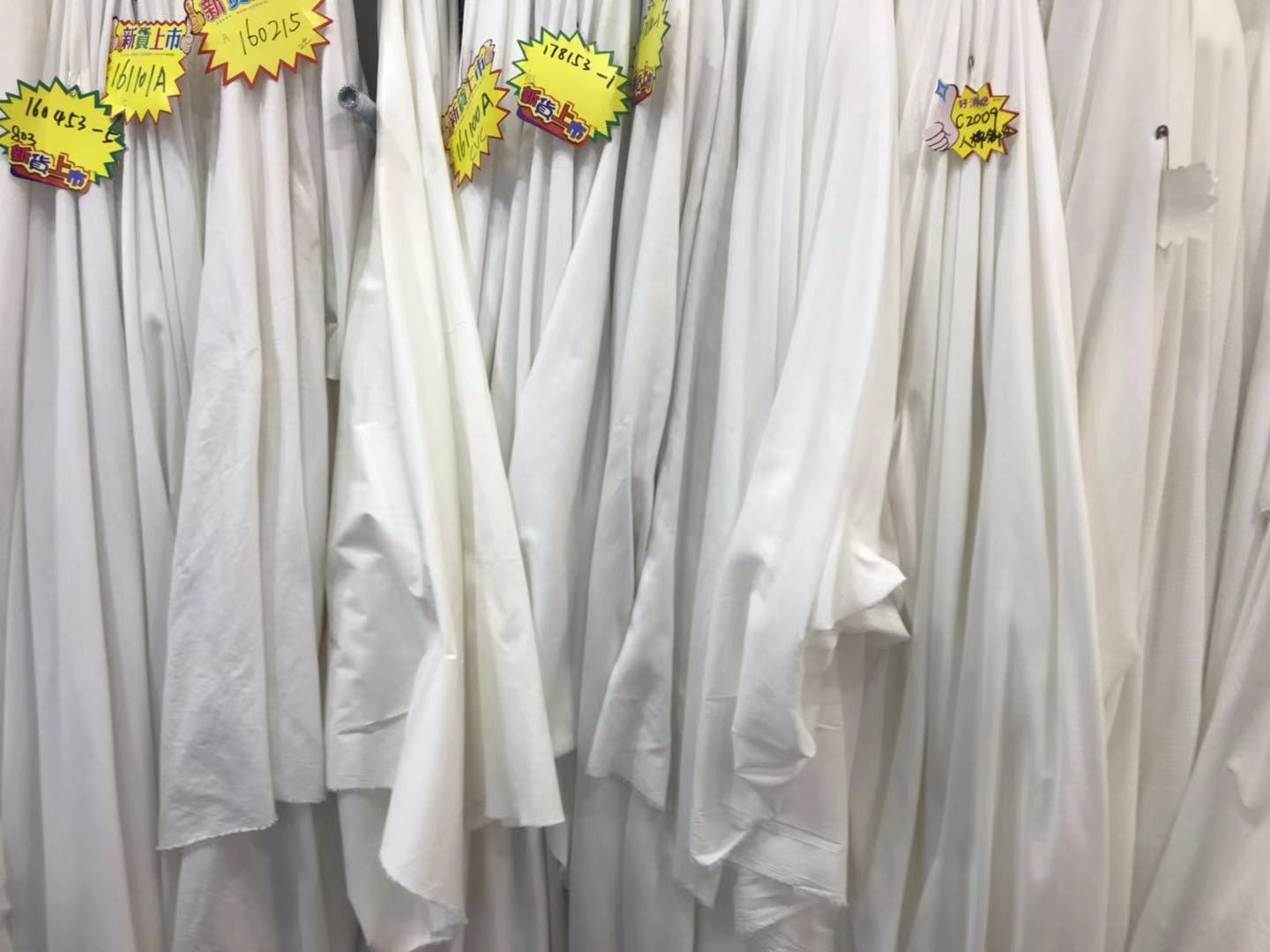 100% Cotton: Extracted from natural fibers, 100% cotton fabric is extremely pleasant to wear as garment or crafted as curtain, bedding.

95% Cotton 5% Spandex Fabric for Digital Printing

95% Cotton & 5% Spandex: This is our top seller for customers who are looking for personalized high quality natural fabrics that are stretchable, durable and comfortable.
100% Polyester: Our 100% polyester is widely used in crafting household products like table cloth that is a bit hard, stiff and wallet-friendly.
95% Polyester & 5% Spandex: A more stretchable option of 100% polyester, popular in making summer dresses, blouses, etc.
Following is a list of base fabric with 100% polyester or 95% polyester, 5% spandex. Width: 150cm/155cm.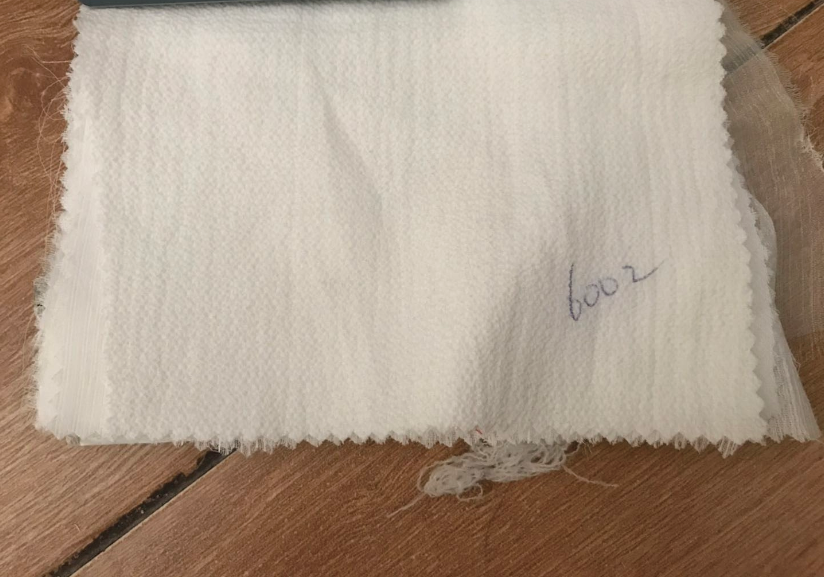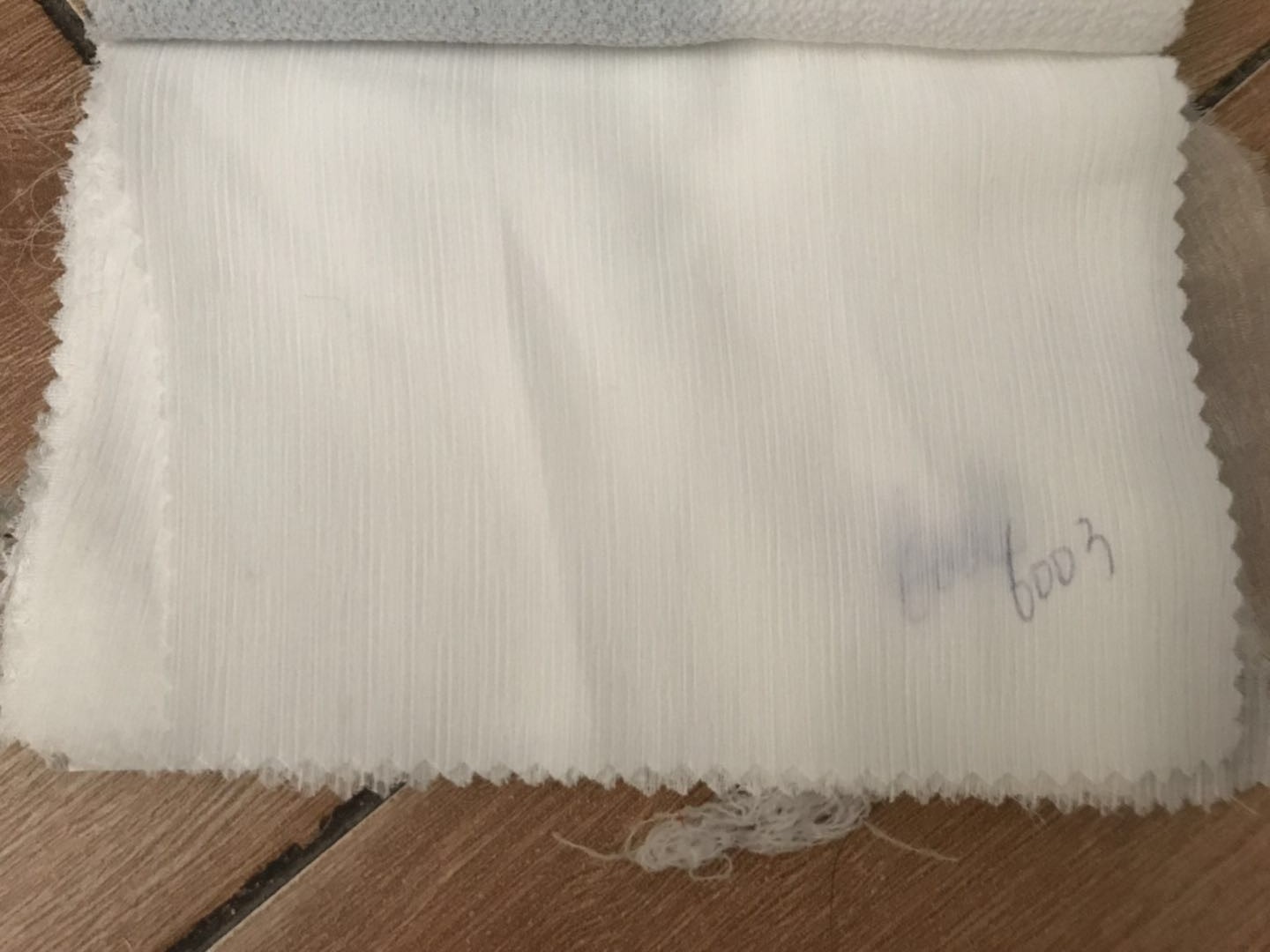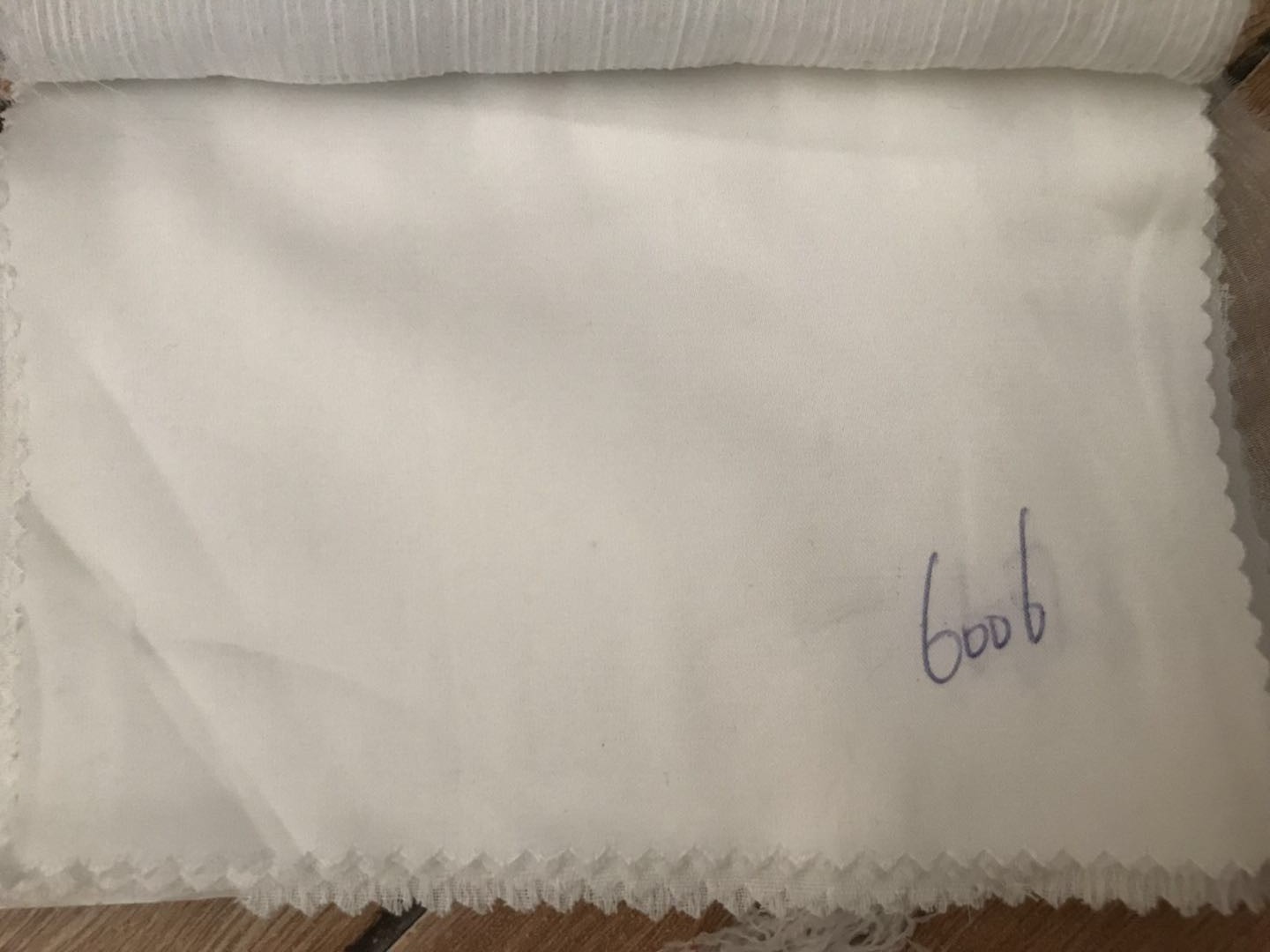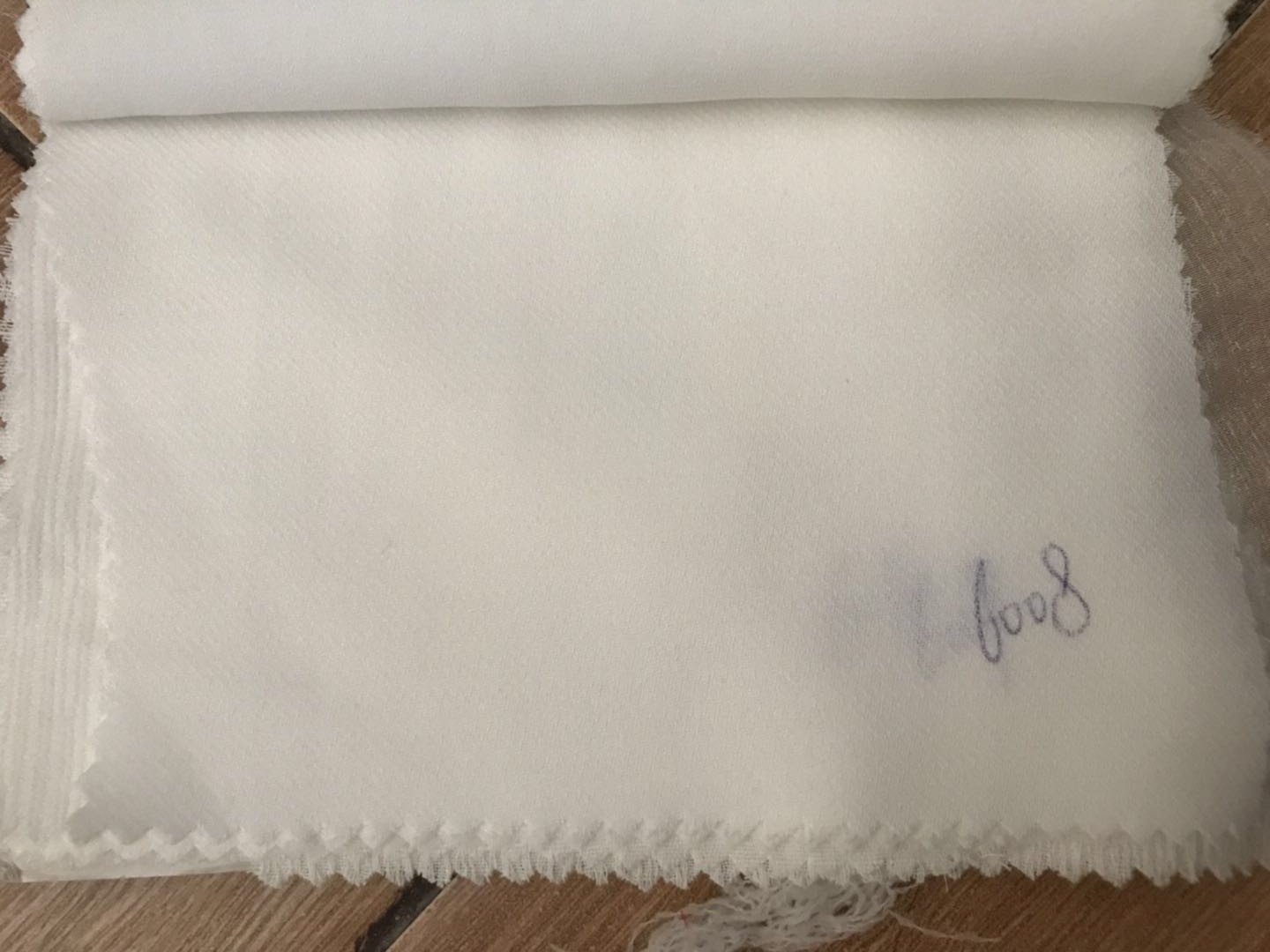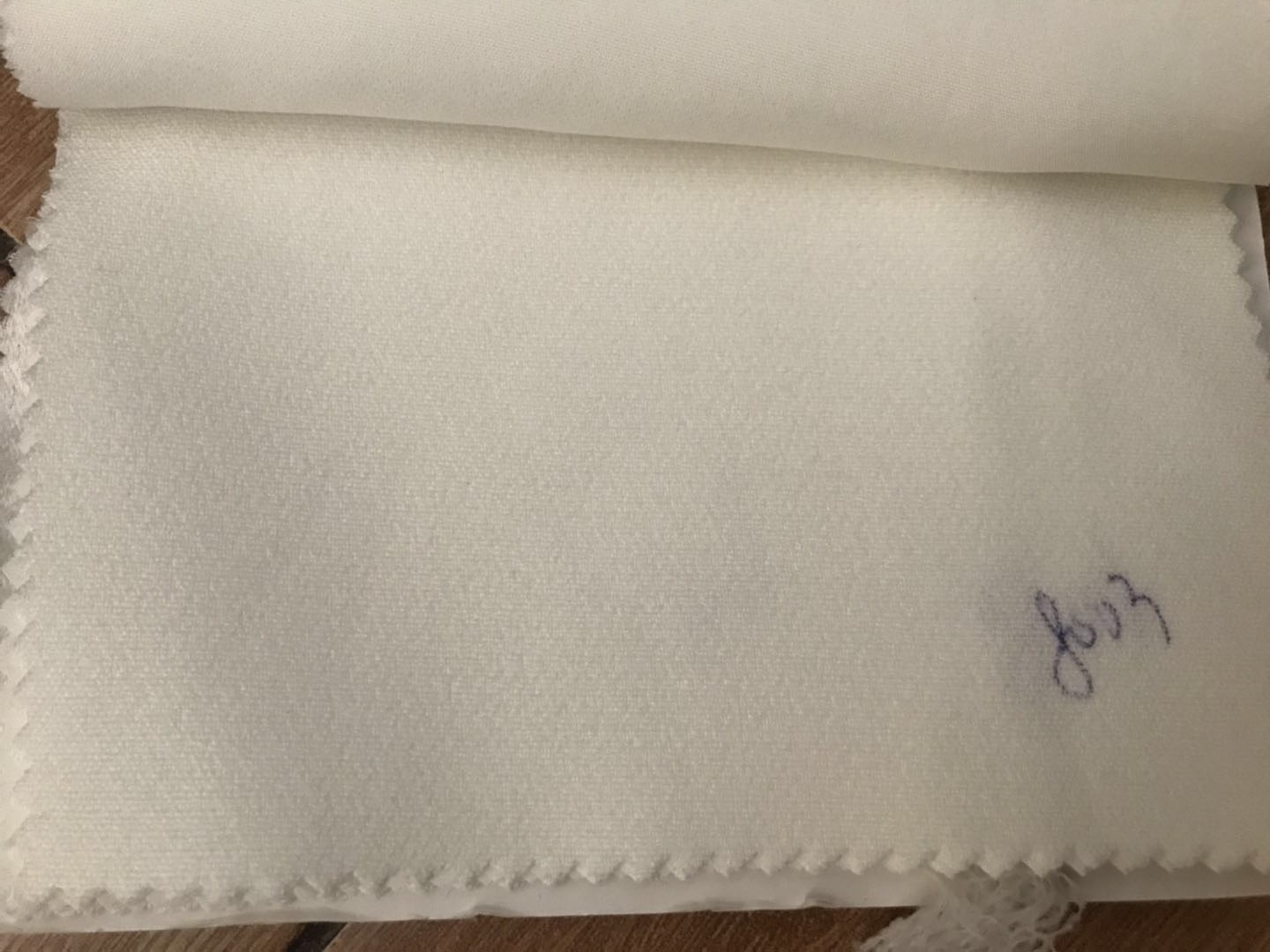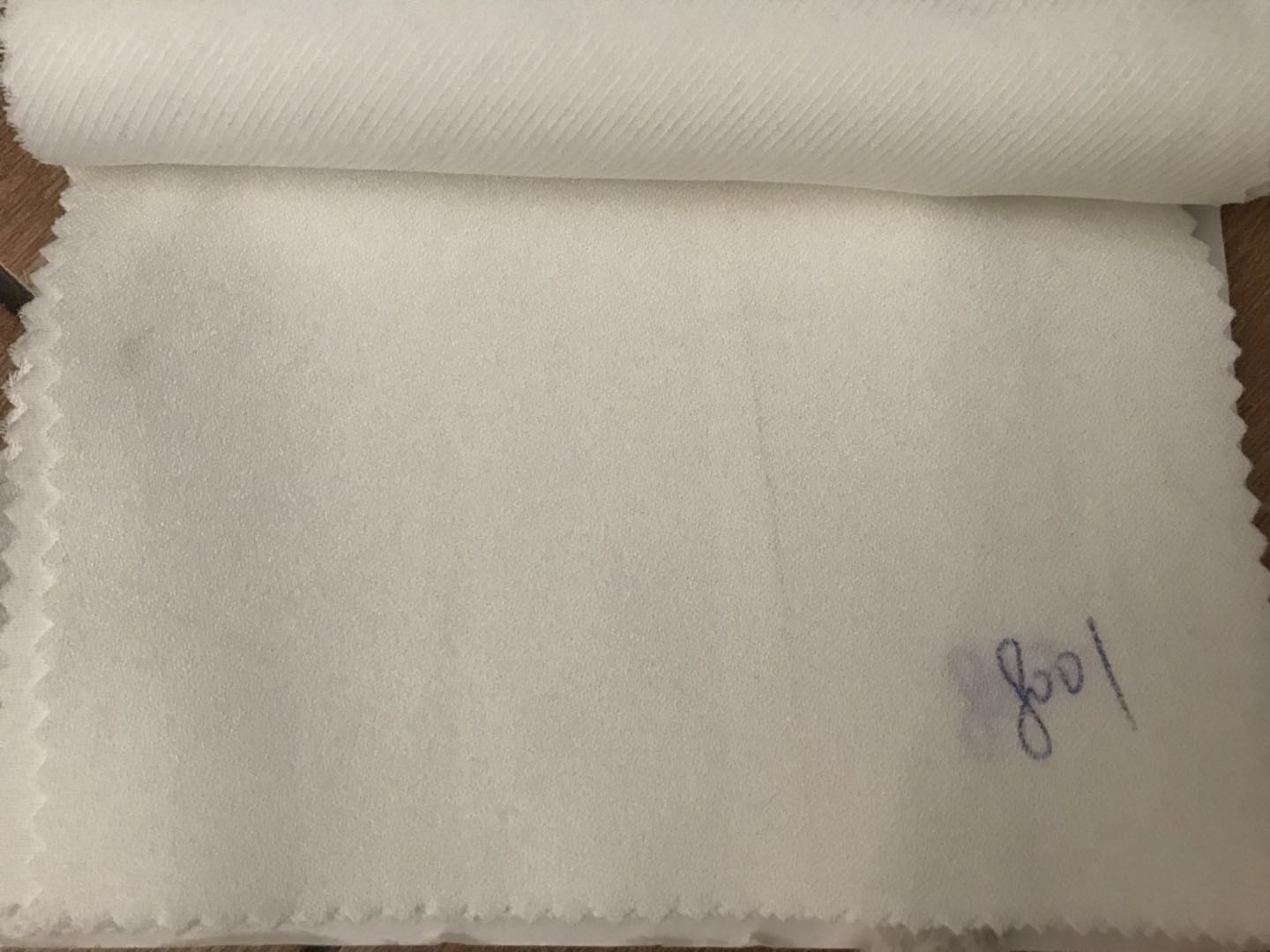 Eco Fabrics
We also included some eco-friendly fabrics in our range such as wood, tencel, bamboo extracted from natural fibers, as you can tell the quality apart from the natural fiber below.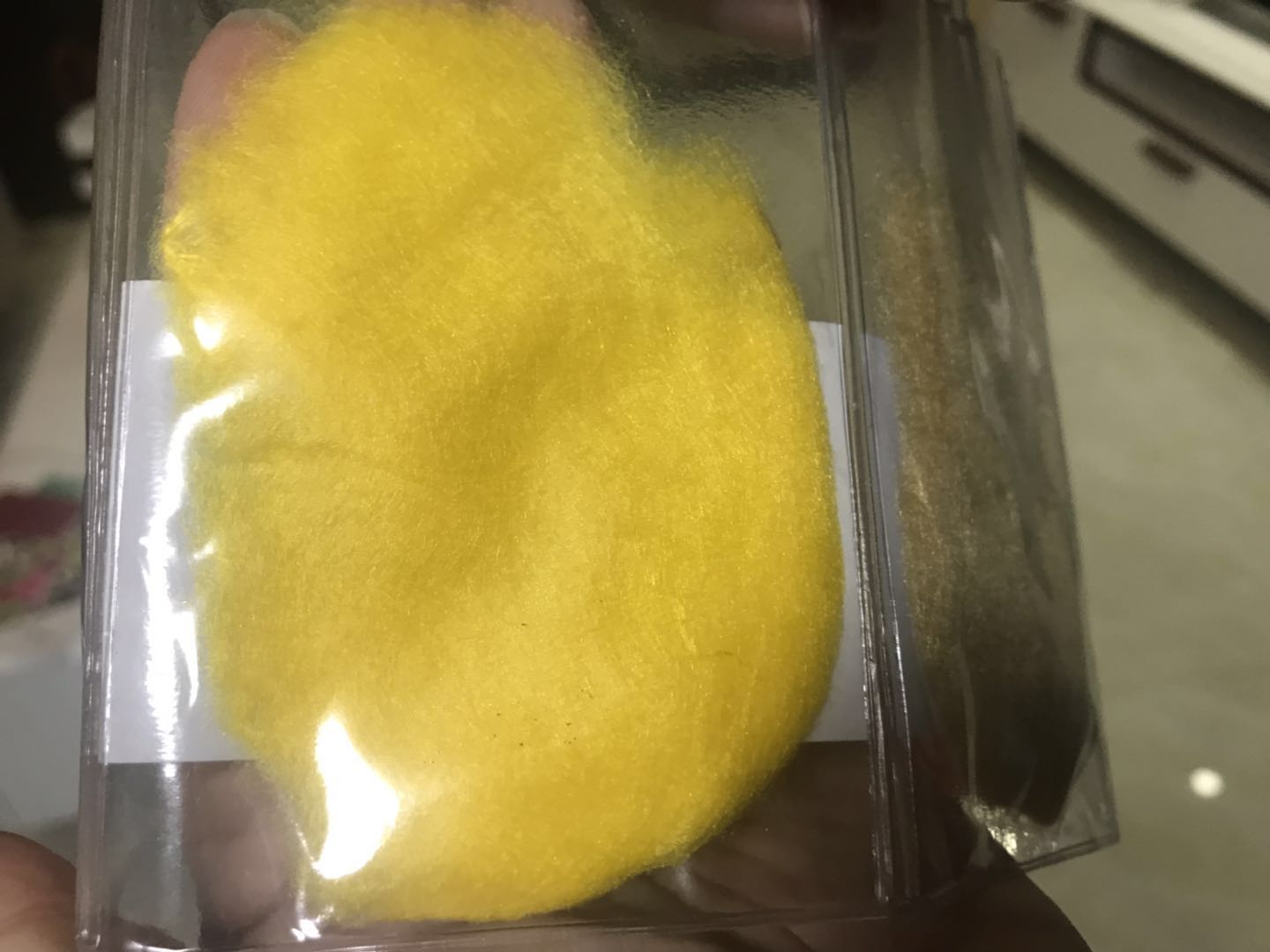 Step #3: Sampling and shipping
After receiving your design and confirm the base fabric, we'll make the first sample of your digital print fabric for confirmation. Revise till you are satisfied with it. Then comes to the next step, order and shipping.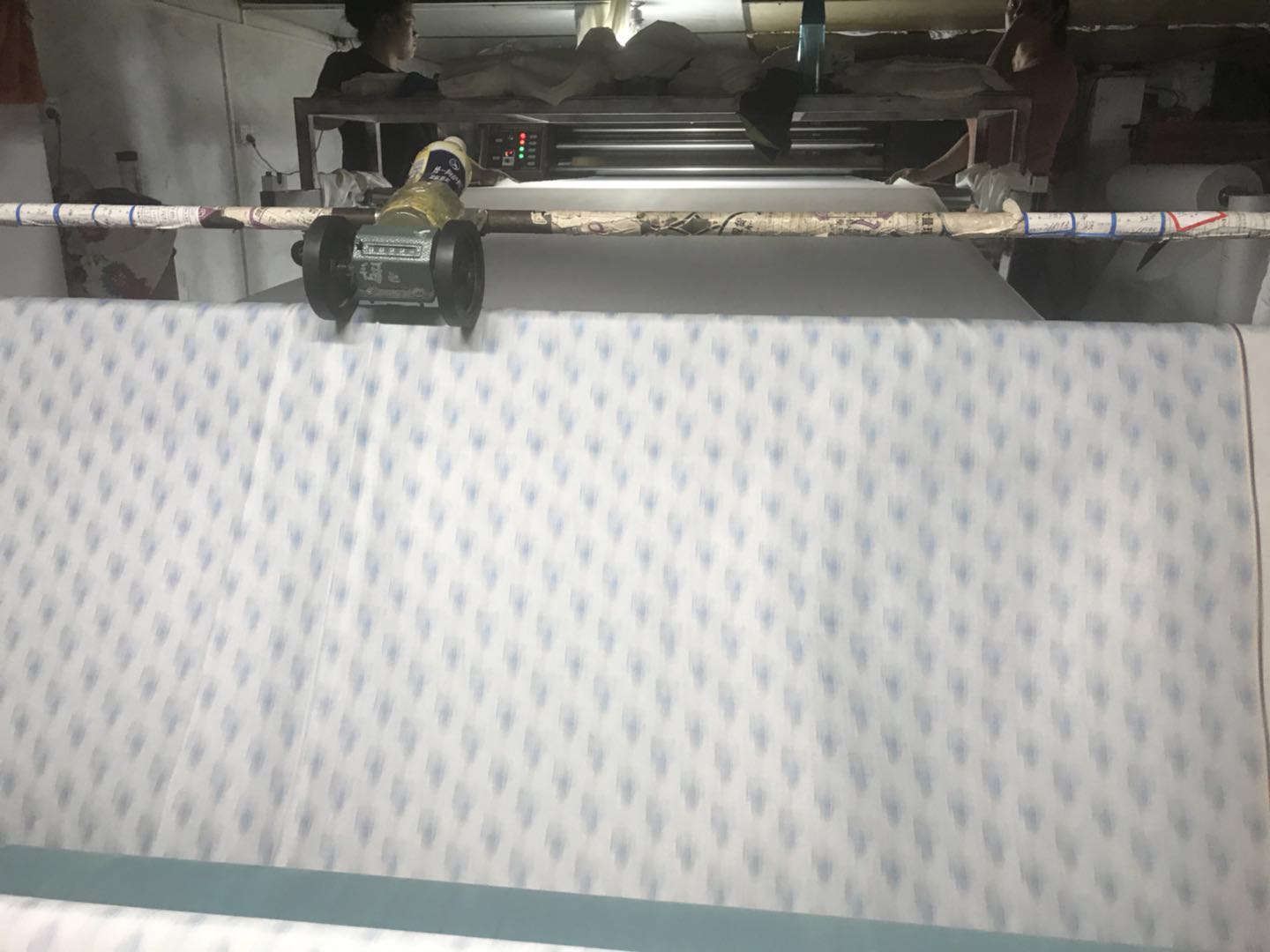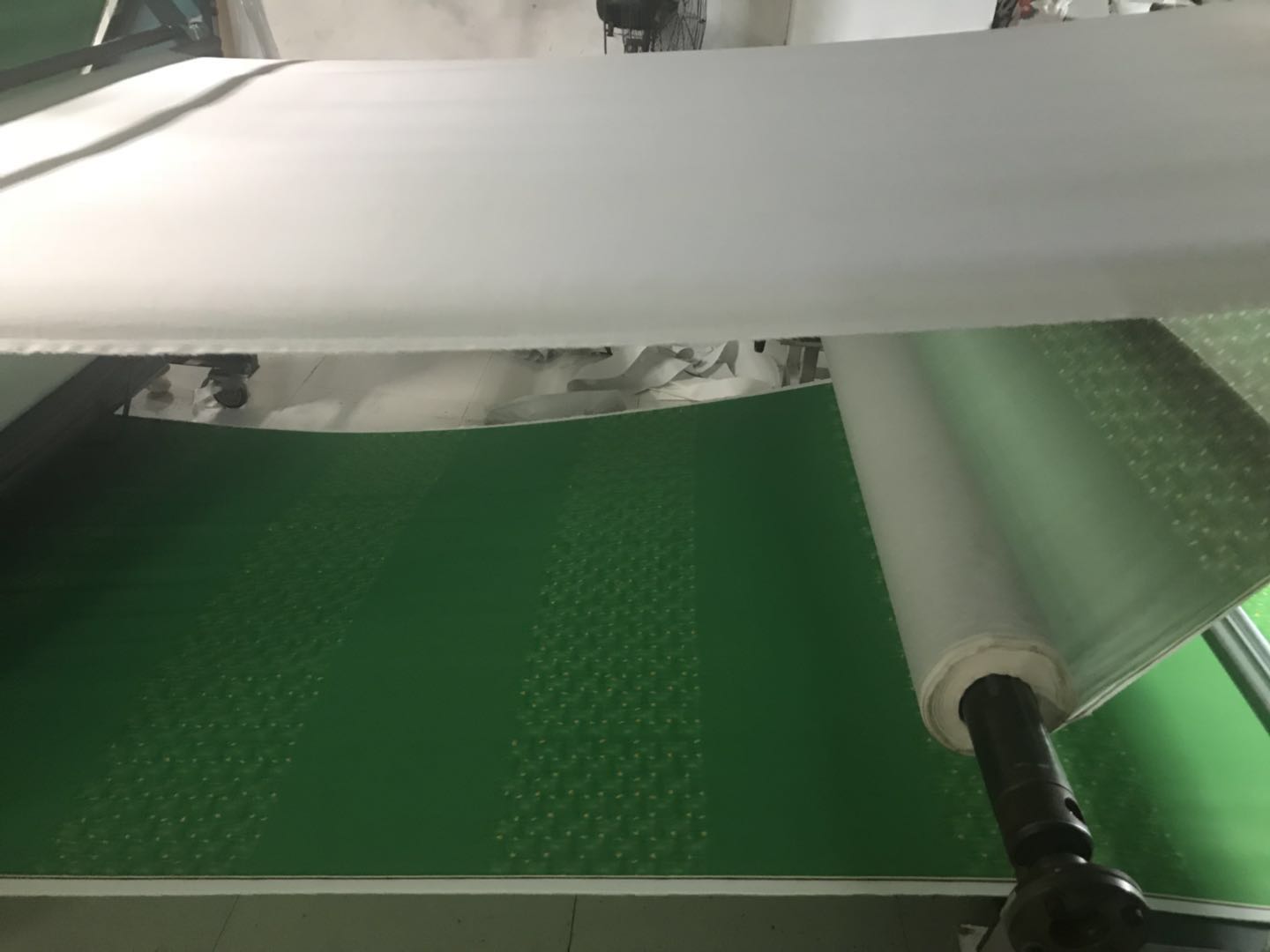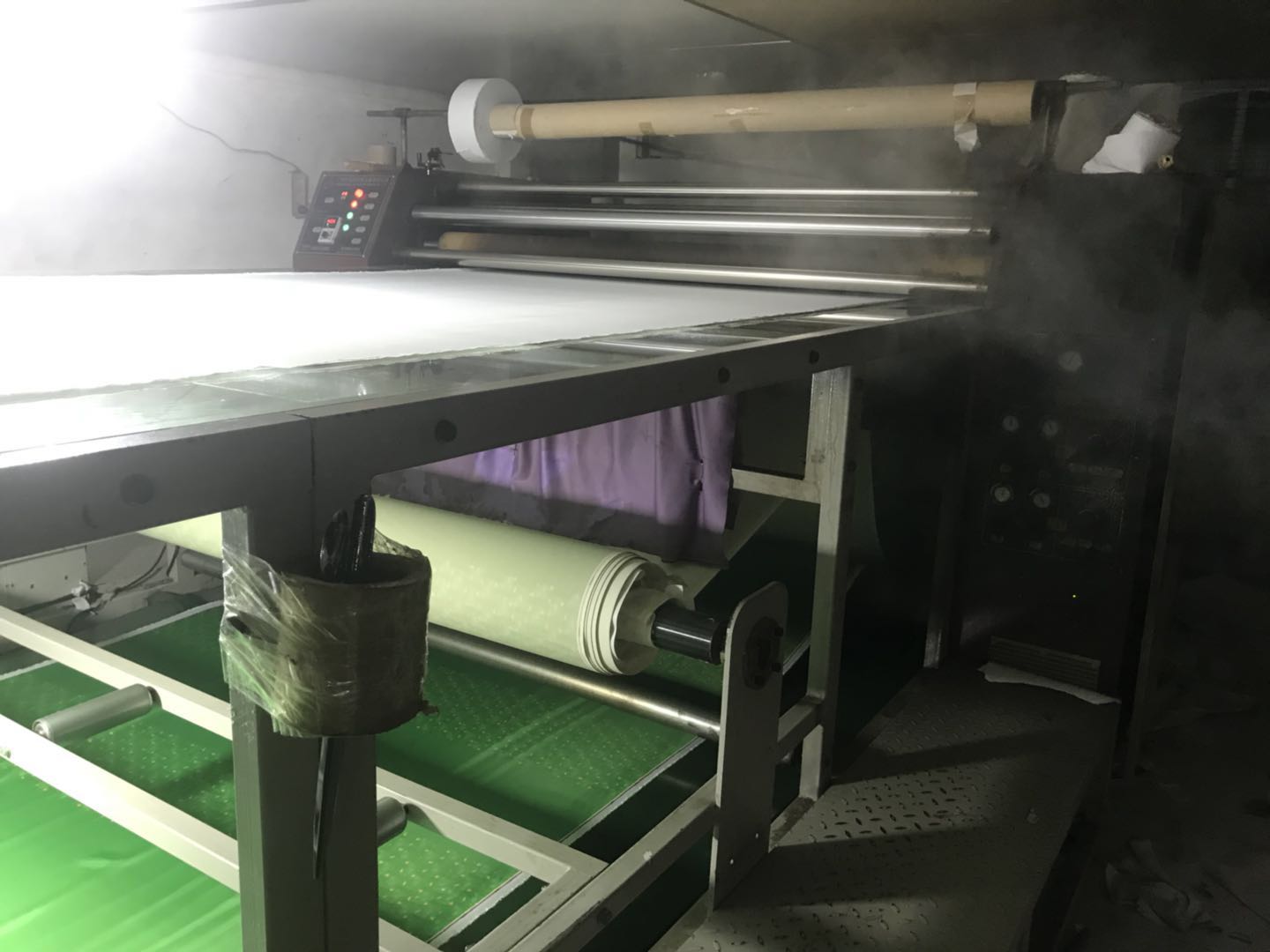 Is digital printing eco friendly?
As with other any industrial process, textile printing requires fabrics, consumes energy and produces wastes. Nevertheless, compared with traditional textile printing and dyeing, digital textile printing is carried out in a more sustainable and environmentally friendly way by reducing astronomical amount of wastes like screen, dye, water, electricity.
Our approach to digital fabric printing in a more sustainable way
There isn't any setup equipment like mesh screen or plate.
Less waste of surplus ink as the design is printed directly onto the fabrics with precise specifications of the artworks.
We use high quality azo dye free inks.
We have a range of eco-friendly fabrics extracted from natural resources.
We invested in high tech equipment to reduce water consumption. Though inevitable, the disposal of waste water is appropriately treated and approved by local authorities.
We keep regular maintenance of our machine to prolong its lifespan.
Some unavoidable wasted fabrics like off-cuts by rolling are collected for recycling.
Who do we target at?
Customers who are looking to buy custom printed fabrics in bulk from China and ship by sea. If you're buying a small quantity let's say 10 yards, it's better to just buy locally.  The biggest disadvantage about shipping fabrics internationally lies in the weight/volume. For example, if you order 10 yards of custom printing digital fabrics from China, the only way of shipping is by air and the shipping fee might cost an arm and a leg. Worse, if your order quantity is small, usually a setup fee would be applied, let alone potential custom fees, delivery time.
Our digital fabric printing service targets more at businesses looking to outsource its bulk digital fabric printing to China for lower costs.
MOQ:
Our MOQ is one roll of fabric, about 100 meters.
Delivery time:
Delivery time is about 3-4 biz days after receiving the payment.
Price:
Our price for custom fabric printing wholesale starts from $1.95 per meter, depending on base fabric you choose, complexity of your design and order quantity.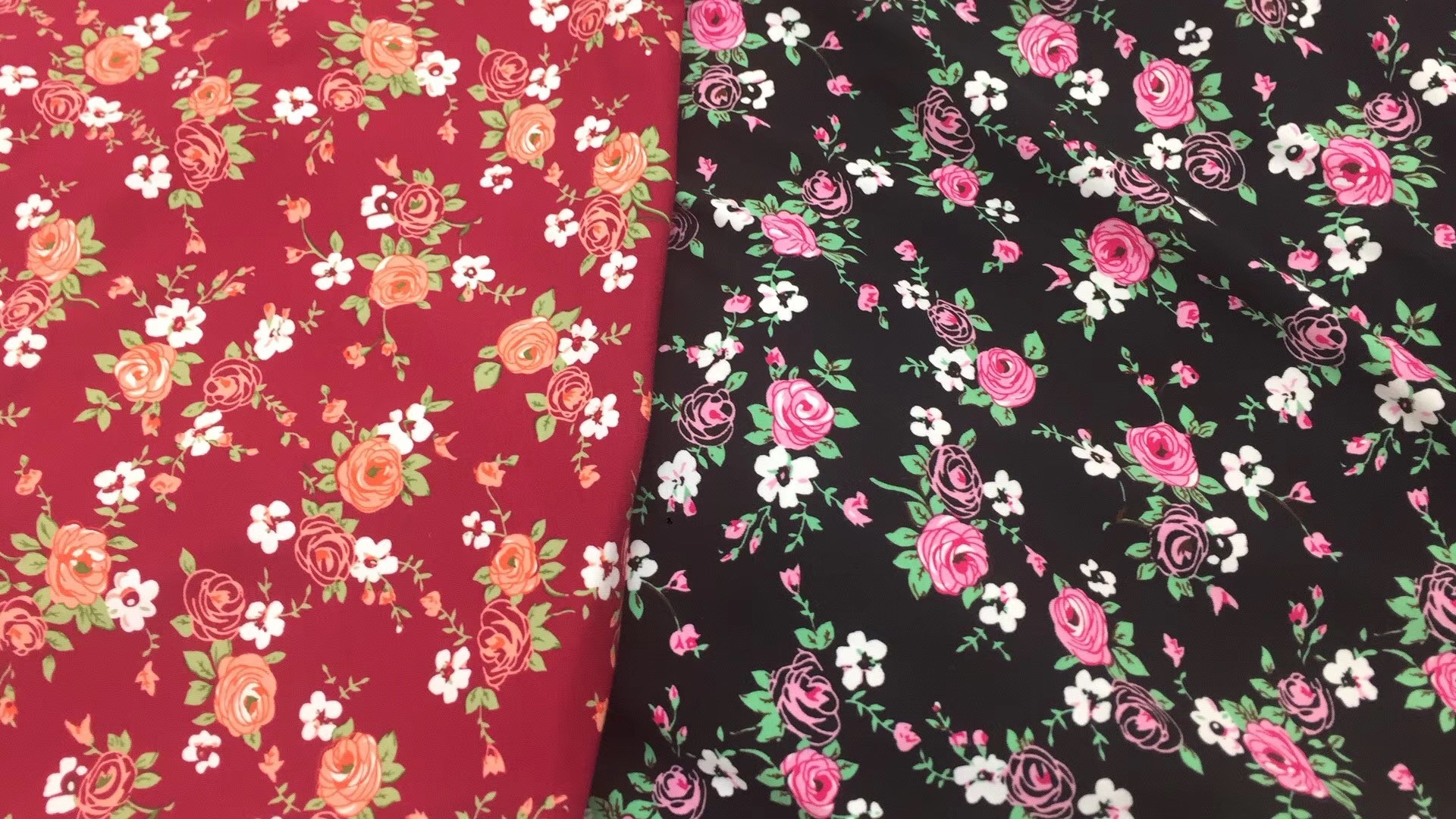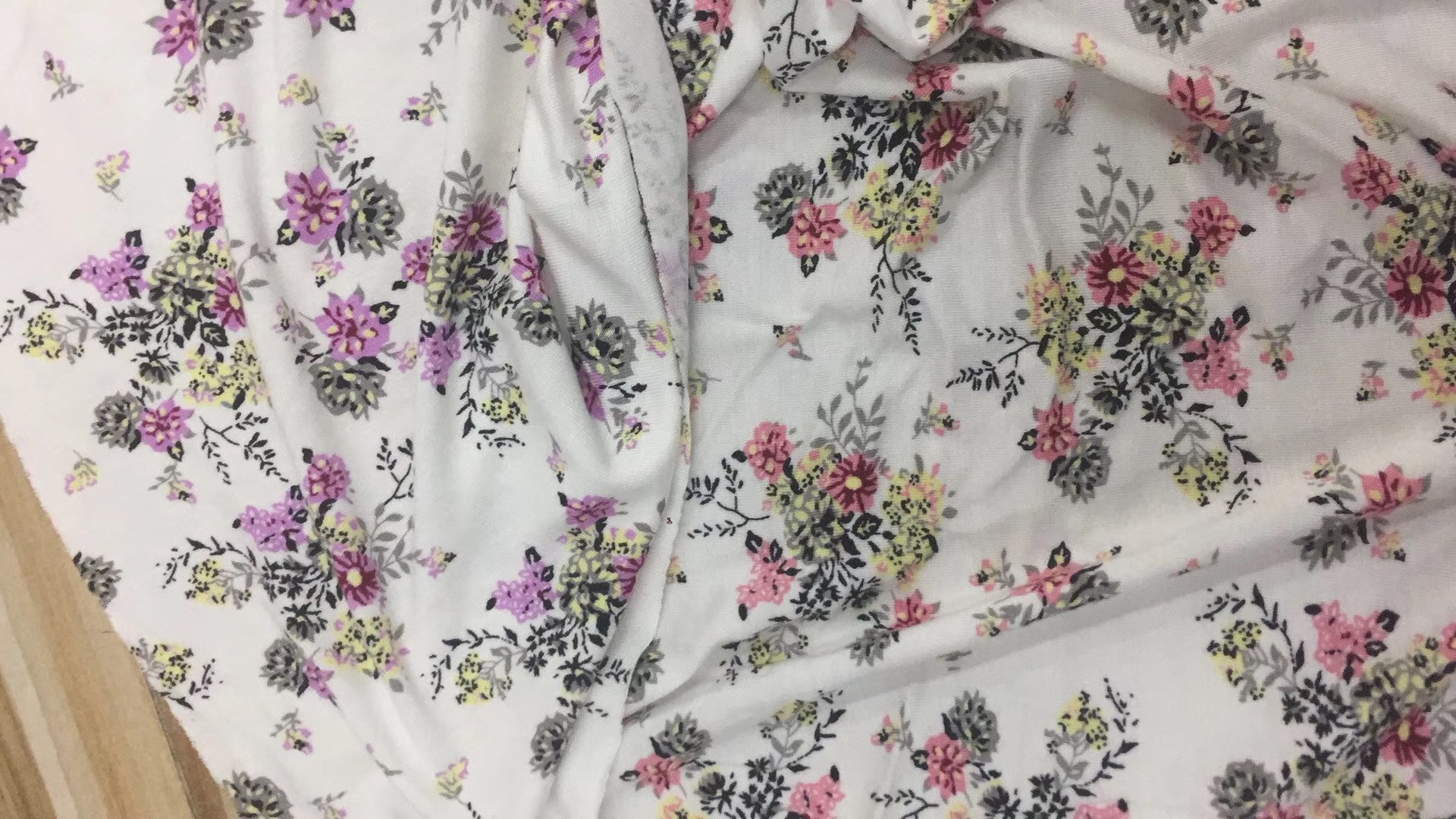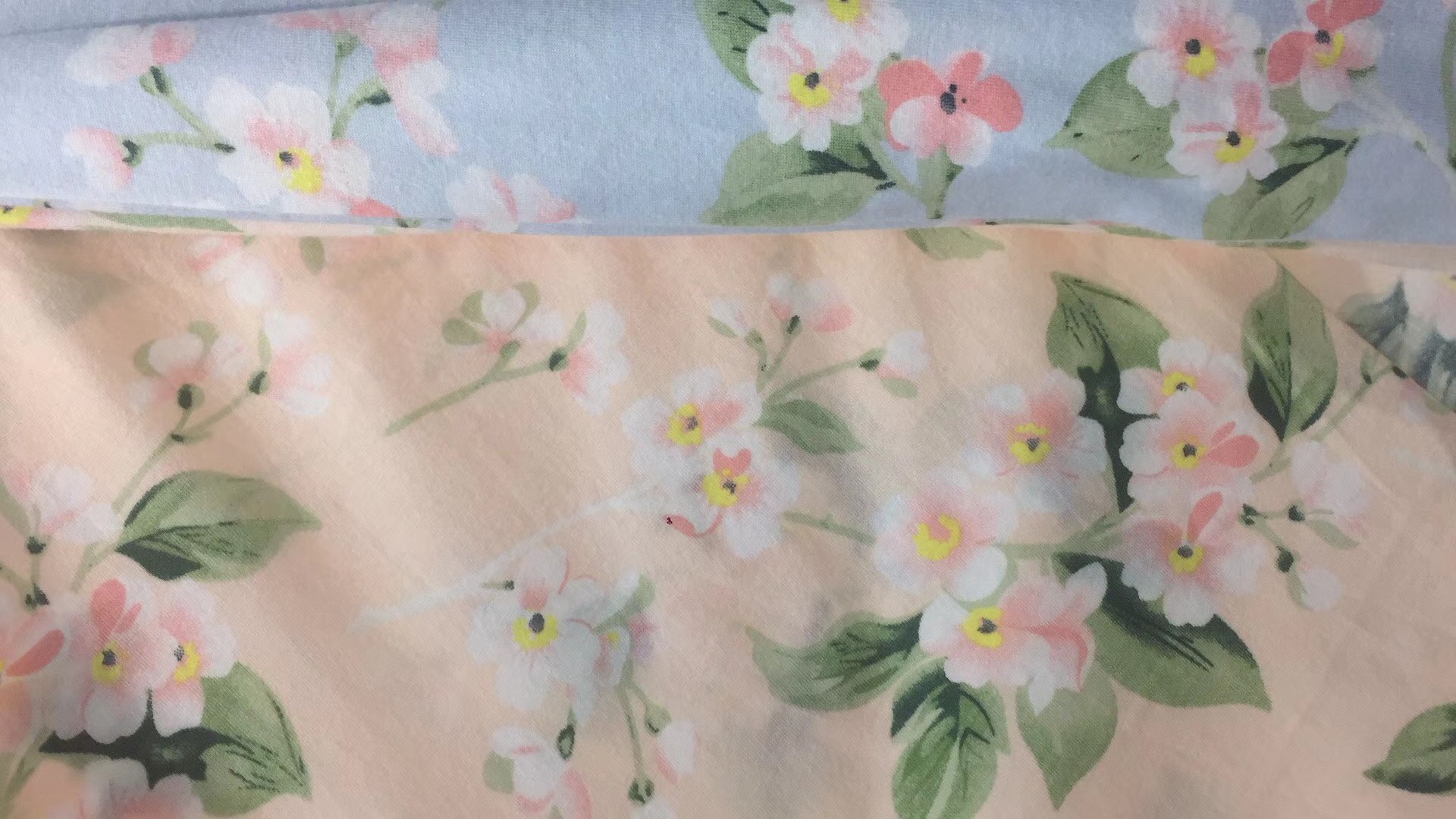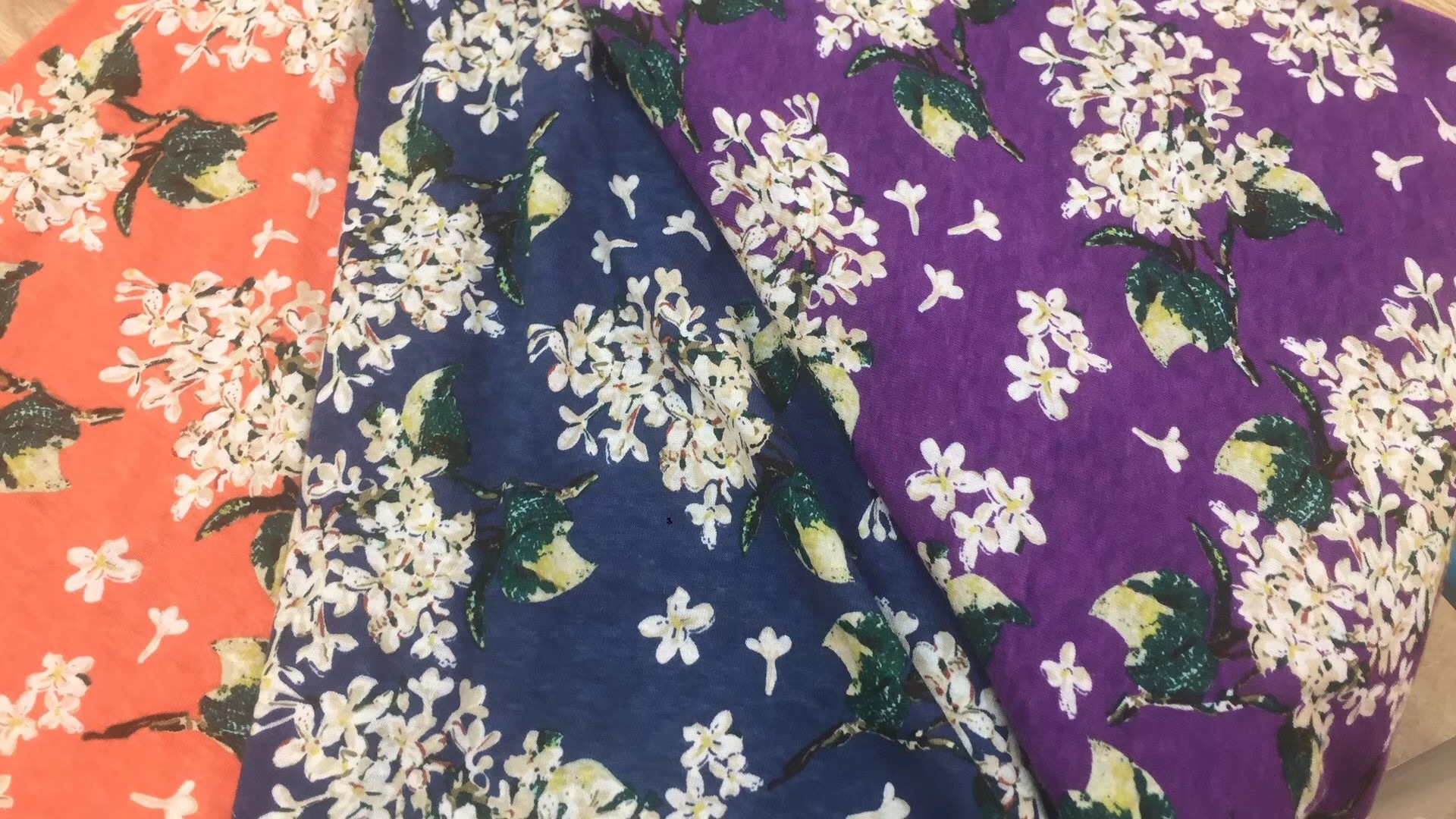 Digitally printing your design onto fabric is quite rewarding but can also be quite challenging to set it up correctly for the best possible printing results. If you're struggling with artwork preparation and printing, at Business in Guangzhou our team of highly experienced designers will assist you with all textile design development processes. Don't hesitate to contact us for more information on our digital textile printing service.