China's cosmetics market has witnessed rapid growth every year. A trip to the Eva cosmetics wholesale market in Guangzhou, China would help you better understand why the cosmetic markets in China are developing at rocketed pace.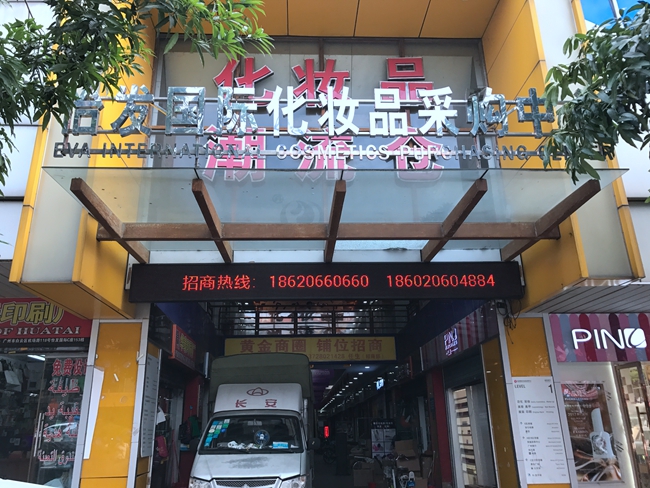 Eva International Cosmetic Purchasing Center is strategically located within proximity to Feixiang Park subway station, Line 2, neighboring Xingfa Plaza beauty and cosmetics market.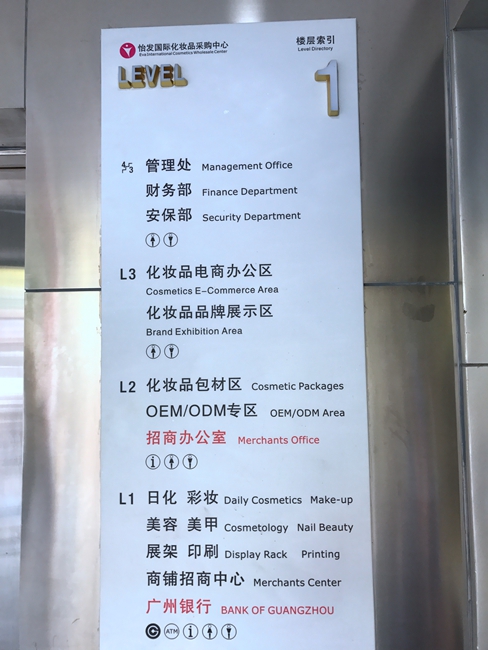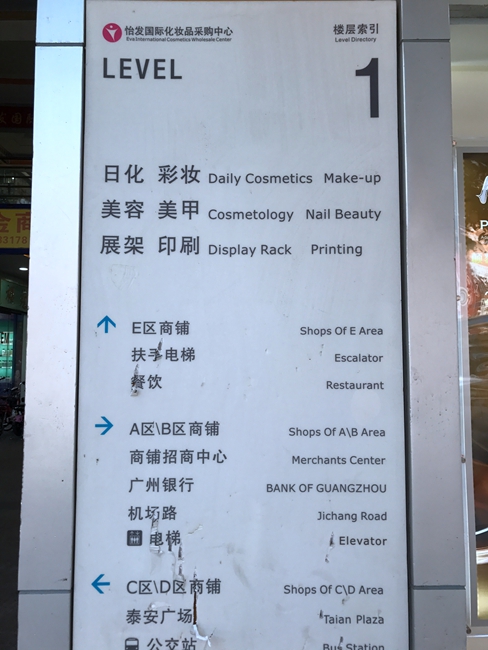 The huge China skincare and cosmetics market is housed in a five-level air-conditioned building. The floor directory at the entrance of the huge shopping mecca provides time-saving information to locate China cosmetics suppliers. L1 to L3 are devoted to cosmetics wholesale markets with an amazing range of China cosmetics wholesale shops and showrooms.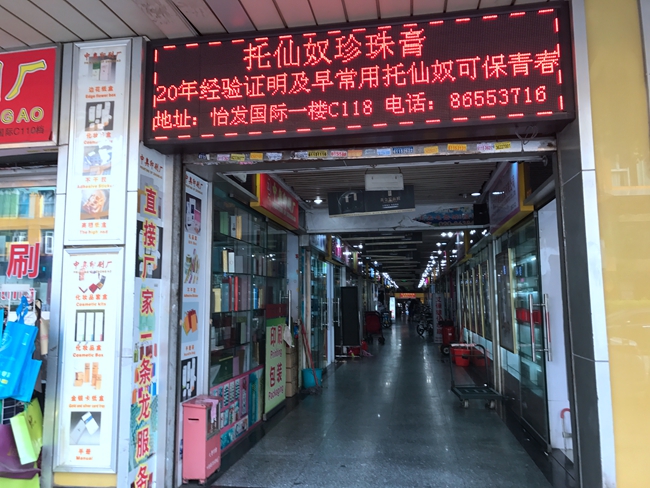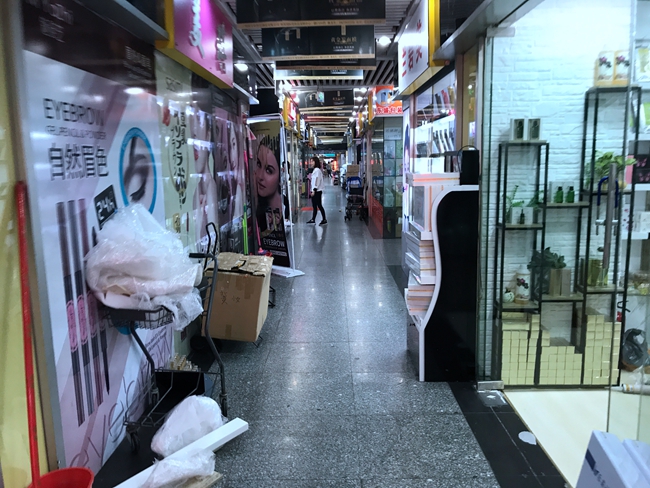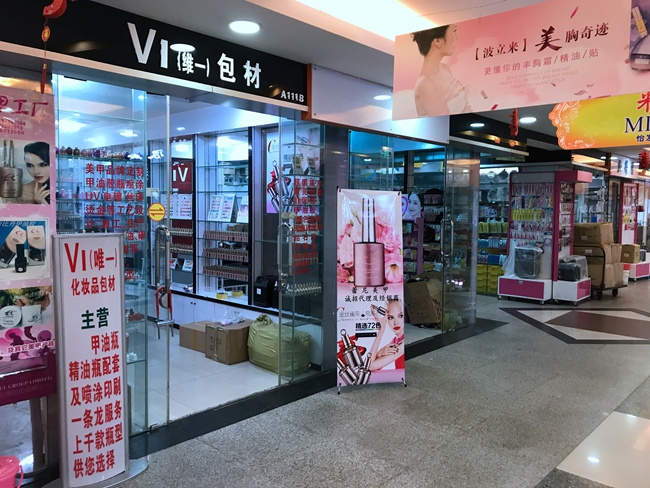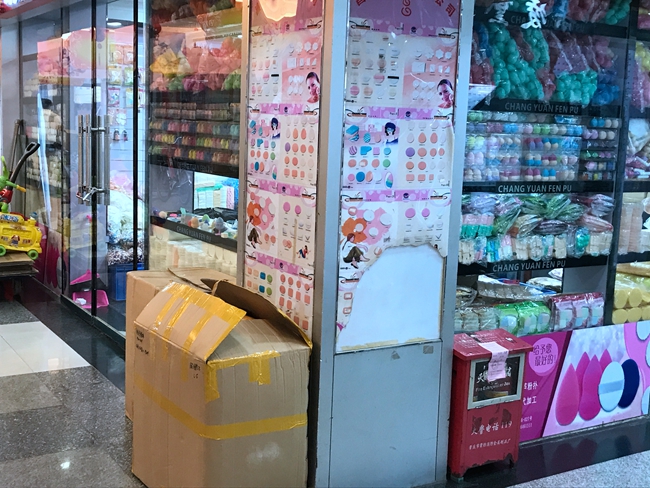 If variety is what you are after, here in Eva cosmetics market from China you'll find everything you crave for, from lotions, creams, eye-shadows, lipsticks, masks, razors to shampoos, hair dye, straighteners, soaps, wellness products, etc, you are spoiled for choice to buy China cosmetics wholesale from Eva.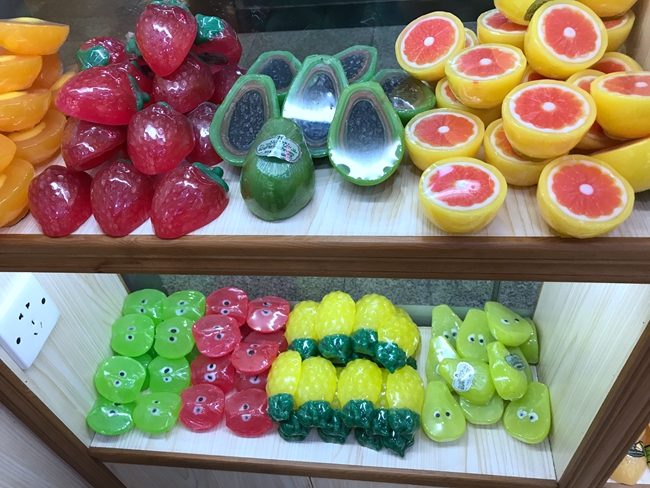 It's also one-stop shop to turn your idea into reality if you are looking to create your cosmetic brand from scratch. There's an expansive selection of cosmetics package suppliers from China on the second floor to serve your needs for OEM/ODM orders.
Unlike the much chaotic first floor with cosmetics piling high on the shelves, the third floor serves mostly as showrooms for a much higher level of cosmetic brands in China.