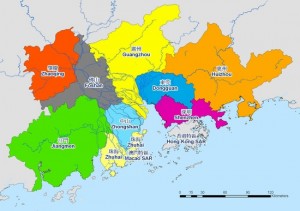 The Pearl River Delta, centered by Shenzhen and Guangzhou, have drawn great volumes of foreign trade even in the dreary global recession in 2009 when Shenzhen witnessed GDP of 820.1 billion USD while Guangzhou $133.5 billion USD. Shenzhen and Guangzhou were the pioneers in China's electronics market. Indeed, with the quality and price incentives they pushed China higher on the apex. Be it an industrialist from Silicon or a cell phone accessories retailer in Africa, both import from China to enjoy lucrative and they would certainly make Shenzhen and Guangzhou on the list of their China business trip.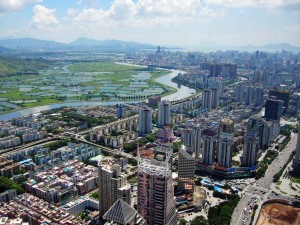 Shenzhen, home to cellular industry giants including Huawei, ZTE and G Five, is a must-go-to option. The renown Hon Hai group (also known as Foxconn) also locate its office in Shen.
The significance of visiting Guangzhou is highlighted due to the bilingual Canton Fair held in Spring and Autumn with 165,436 visitors being catered by over 22,000 exhibitors, showcasing over 150,000 varieties in its 113th session. These certainly make Canton Fair China's largest trade fair even in the world.
The business prospect in Shenzhen and Guangzhou are definitely humungous whether you are a starting up a small retail shop of cell phone batteries or a giant such as Apple Inc.
One of the greatest hindrance for business delegations making a visit to Guangzhou and Shenzhen is the language and culture barrier. In the Pearl River Delta, Cantonese and Mandarin are widely spoken with Cantonese as the dominated place.
To some extent most Chinese exhibitors can speak English, not so good, but it is ok to communicate. If for formal business meetings, going through contracts/documents, or other in-depth communications, it is vital to have an experienced Guangzhou interpreter and Shenzhen translator.
Choosing a good Guangzhou interpreter is quite essential as the person would be the voice of your delegation and any miscommunication can make all the efforts in vain.
A qualified Guangzhou interpreter should not only be well versed in native languages and English, but also should have a great knowledge of business etiquette in China and the west. The Guangzhou translator should know how to conduct a formal meeting, how to address both parties and above all, should be able to voice what you want to say.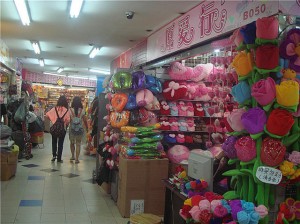 The Canton Fair interpreter should also be quite familiar with Guangzhou wholesale markets inside out especially with factories resources so you can get directly what you want without any middleman. Once the deals have been made it is obvious that you also need further contacts with the local manufacturers. As a result, it is vital to have a local representative who can be in charge of the inspection process, the shipping and other formalities so as to ensure everything goes smoothly.