The secret to selecting a right commuter bike in 2020 is to make sure it provides comfort and fits perfectly the type of riding you're going to do. It's unlikely to commit to cycling on a daily basis if it's a chore in the first place. Hybrid bike, electric bike, folding bike, or mountain bike, we've compiled this handy guide to help you make a better decision for bicycle commuting against covid-19.
What's the best bike for commuting during coronavirus?
What type of commuter bike you would go after varies depending on a list of factors like the distance from home to the office, the road conditions, your taste in bikes, etc. To help you make a better decision, we've compared 8 common types of bikes.
It's also worth noticing that with some efforts, most bikes can be turnt into best affordable commuter bikes, with extra mudguards to ward off bad weather, luggage carrying capacity as well as lighting for usability while riding at down or at night.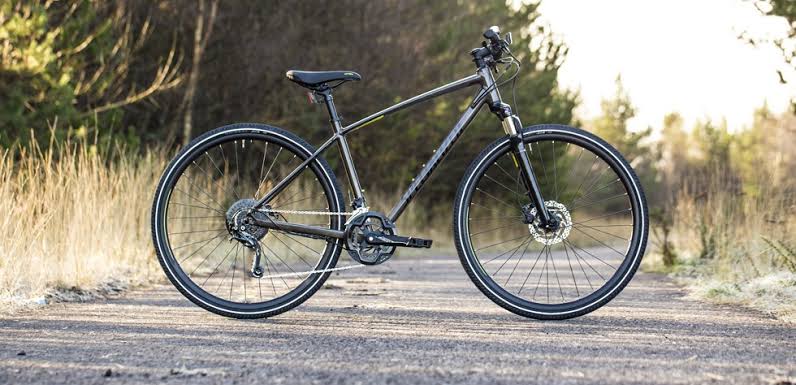 Hybrid bikes: best for any occasion
With their unrivaled versatility, hybrid bikes are the most sought after for bike commuters. Most modern hybrid bikes are built around 700c wheels with tyres at perfect sizes between road bike's and mountain bike's, providing more flexibility and strong base to traverse steer roads and gravel paths.
A great majority of hybrid bikes for commuting are built with rigid forks, however, watch out for some exceptions as you might also find some with low end suspension forks that are much heavier, adding little to the comfort of the bike.
Another point to look out is the brake. More expensive models of hybrids are usually equipped with dis brakes, offering more powerful, reliable and predictable braking, while cheaper hybrids feature rim brakes that are inferior in terms of performance.
Offering unbeatable versatility bristling with bosses as well as mounting for virtually any accessory, hybrid bikes are ideal to convert for other duties such as touring.
For beginner level commuters looking for daily use bikes or dedicated commuters that prefer an upright position in traffic, flat-bar hybrids are the second to none choice.
Pros: Versatile, quick, confidence inspiring position
Cons: Heavy, lacking of comfort for long distance commuting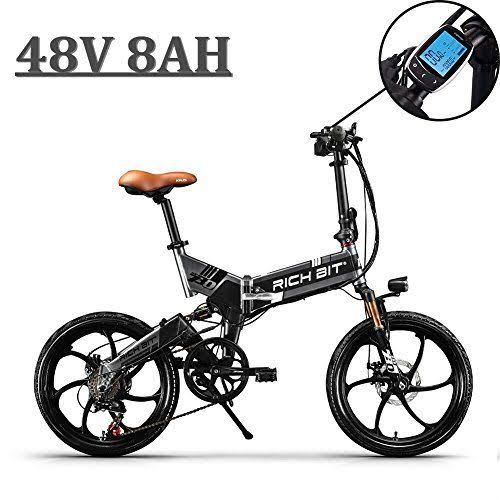 2. Electric bikes: perfect for long distance travel
Hailed as a modern, viable car alternative, electric bikes allow people to cover greater distance even with a heavier load than regular bikes. E-bikes have gradually become a dominant force in the cycling market as they make the rides easier and open cycling to a broader audience.
Though with the helping hand that any electric bikes offer, you still have to pedal and will eventually tire yourself out riding one, it helps you to do a greater distance than would otherwise be possible. Of course, they're heavier and much more expensive than regular ones.
Pros: Easier to cover long distance with heavy load
Cons: Heavy, more expensive, must be recharged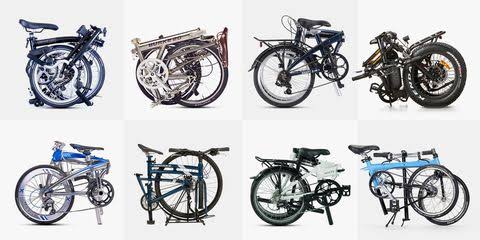 3. Folding bikes: perfect if part of the journey involves public transport
Folding bikes, as the name suggests, are bikes that can be folded into relatively small packages for easy storage and carrying along the journey. Hence, they're the second to none choice for those who plan to ride part of the journey while completing the rest with public transport.
With small wheels catering to packing demands and requirements of trains or buses, folding bikes tend to feel quite sluggish on the road, but what beats the convenience and flexibility of razzing around the streets freely during rushed hours?
Folding bikes are the perfect commuting mates if easy to store, convenient and the ability to travel on public transport trumps all.
Pros: Easy storage, packable size and convenience to travel with
Cons: Not as comfortable as regular full sized bikes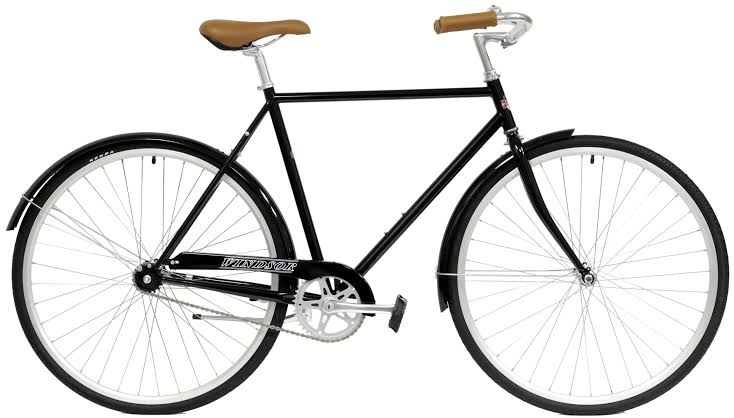 4. Town bikes: best for urbanites
Available in versatile shapes and sizes, town bikes usually feature an upright riding position, full-length mudguards, carrying wards, racks or baskets that offer convenience commuting in urban neighborhood.
Town bikes can't be the wrong choice for those living in flat-ish area and favor running errands in the utmost of leisurely style.
Pros: Practical for urban life, relaxed riding position
Cons: Heavy, requiring lots of efforts while going uphills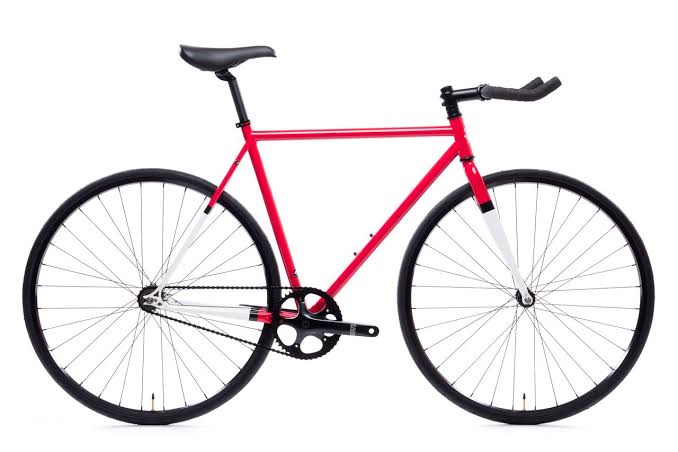 5. Fixed gear bikes: great low-maintenance option
Also known as single speed bikes, fixed gear bikes are heavily adored by hip urbanites who prefer low or free maintenance rides since these affordable commuting bikes come without any multi-gear drivetrain to worry about.
For beginners, it would seem odd to ride fixed gear bikes as they feature no freewheel, which means you would be pedaling, and to some extent, it would result in a spill. It can also be challenging to ride single speed bike in hilly locations.
For those commuters who prefer easy to maintains bikes and don't have to worry about smashing a hand gear, fixed gear bikes are the ideal choice.
Pros: Easy to maintain
Cons: Not that adaptable, hard to ride in hilly areas
6. Road bikes: best for long distance ride with smooth terrain
Road bikes are the best affordable commuter bikes to ride long distance fast on smooth roads, however, they're not as sturdy as others.
Pros: Perfect for smooth terrain
Cons: Not that sturdy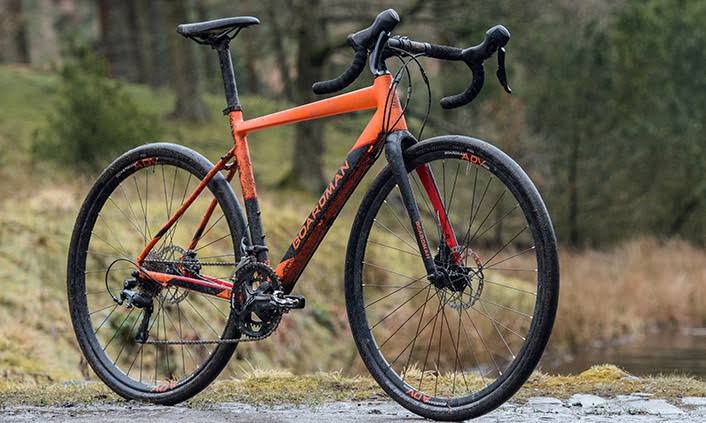 7. Gravel/adventure/cyclocross bikes: perfect for riding on bad roads
Bridging the gap between road bikes and mountain bikes, gravel bikes are designed with the best thought of road bikes featuring additional improvements for off road usage. They're designed with versatility in mind, equipped with mount mudguards, racked and plenty of bottle cages.
Gravel bikes are perfect for those who have to contend with poor road conditions and off-road detours.
Pros: Adaptable, perfect for poor roads
Cons: Not as quick as road bikes on smooth terrain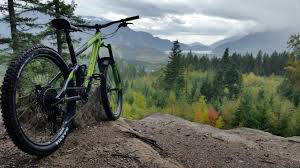 8. Mountain bikes: best for riding uphills or on rough terrain
Mountain bikes have been a popular choice with their upright riding position and sturdy nature. If you're commuting off road route, these commuter bikes feature stock knobby tyres are perfect, however, they can add a significant amount of dray while riding in town.
Pros: Great for off-road commute, durable
Cons: Heavier, slow on smooth roads
Are you looking to import wholesale bikes from China? The sales of commuting bikes have increased drastically during COVID-19. Don't miss our best selections of commuting bikes at competitive rates, shipping worldwide.