For those who have no idea about China Import and Export Fair, it is held bilingually in Guangzhou, China(Usually in April and October). It is a very large trade show that is split into 3 phases each session.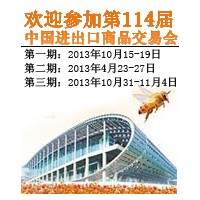 The first phase mainly targets at electronics while the second one aims at home décor sector, gifts as well as consumer goods and the third phase covers garments, leather, office supplies, etc.
What's neat about Canton Fair lies in the fact that vendors and factories from China and every part of the world gather together, so it is a piece of cake to find manufacturers that can make what you want to sell.
If you have experience of finding Chinese factories in the past, you would know that it is really a frustrating task. Indeed, it is almost impossible to locate a reliable supplier online even through service like alibaba.com. There is a glittering array of companies to go through and it is difficult to check the quality of the products only by the photos post online. Language and cultural barrier can sometimes worsen the situation.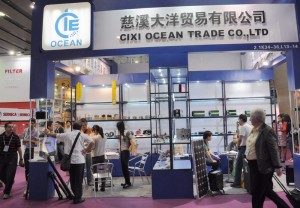 Vendors at Canton Fair usually bring in some samples they make so you can judge the quality before committing to an order. However, one thing to be aware is that make sure the products you order should come with the same quality like the sample. Another good news about Canton Fair is that almost all the manufacturers there can speak English so there is no need to worry about language barrier since they can at least communicate at a basic level. To ensure things go smoothly, you can also hire a qualified Canton Fair assistant for the China trade fair.
What to Expect
If you are dealing directly with factories at Canton Fair, you can definitely get very low price, but the only downside is that you have to buy in large quantities so as to enjoy the factory price. Therefore, if you are just at the beginning of your small online store, then the China Import and Export Fair is not the right event for you.
A case in point is, let's say you want to buy cell phone cases to sell in Australia. It may only take you $0.5 to have it made but you would have to buy a minimum order of 1000 cell phone cases or 500 per style/color. Some other vendors might allow you to mix and match.
In any sector, the larger quantity you order, the more favorable prices you would get if you order directly from Chinese factories. If you are willing to spend more money up front, you can certainly get lots of goods at extremely attractive price since nothing beats Chinese factories in terms of electronics, consumer goods, leather, textiles, etc.
Canton Fair is also an ideal place for those who want to make their own label. Suppose you want to make your own line of handbags, you can easily get a Chinese supplier to mass produce by showing them your design.
It's All About "Guangxi"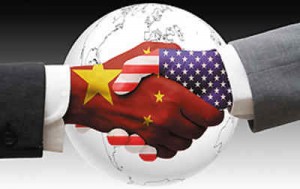 Attending Canton Fair allow you to have many chances of meeting Chinese factories face to face. It is an invaluable chance when you can establish relationship with hundreds of suppliers that are all gathered in one gigantic trade fair complex. Lots of the manufacturers attending the trade fair seldom have any knowledge about internet marketing and it is next to impossible to find them online.
If you are thinking seriously about sourcing your goods at bottom price, it is really worth coming to Canton Fair. If you are just at the beginning of your business, it is recommended that you start with a wholesale vendor or a drop shipping company as you don't need to buy a large quantity. Once you are profitable then you can attend Canton Fair and have the products made in Chinese factories.
If any of you would like to attend the Canton Fair in October 2013 and need  Canton Fair interpreter or any advice, please feel free to drop me a line.