Suppliers are crucial to any business especially startups from scratches and small businesses to be ahead of the game. Whatever you want to source, you have to put in the groundwork. If you happen to be in the handbags business and are looking to import from Guangzhou, China, hopefully the following information about a handbag factory in Guangzhou can help you pick up the pace.
Guangzhou has many claims to fame and one of them is being hailed as the Leather Capital of China. If you are seeking for handbags from China that are made of better material and with good craftsmanship, then you can't miss Guangzhou.
A stroll down Guangzhou handbags wholesale markets in Gui hua gang 桂花岗area, you'll not be surprised that Guangzhou lives up to its name "Leather City". It's a bargain-hunter's mecca for handbags with over ten buildings of wholesale markets clustered in many floors.
Compared with the chaotic leather wholesale markets, I'd prefer heading over to the handbags manufacturing base in shiling town 狮岭, within one hour and a half driving from city center of Guangzhou.
Centered by shiling international leather city which specializes in pu leather, canvas, ribbons, zippers, straps, hooks, etc..raw materials for handbags manufacturing, you can find countless of handbags factories in different sizes surrounding the neighborhood.
A bit similar to the Guangzhou clothes factory I've written on the last post, handbags factories in Guangzhou are also of very small MOQ, usually about 20, 30 or 50 pcs per design and their English is very limited. Most of the handbags manufacturers just cooperate with shops in Guangzhou leather markets and here back in the factory they will concentrate on manufacturing. For most of them, English is a great barrier.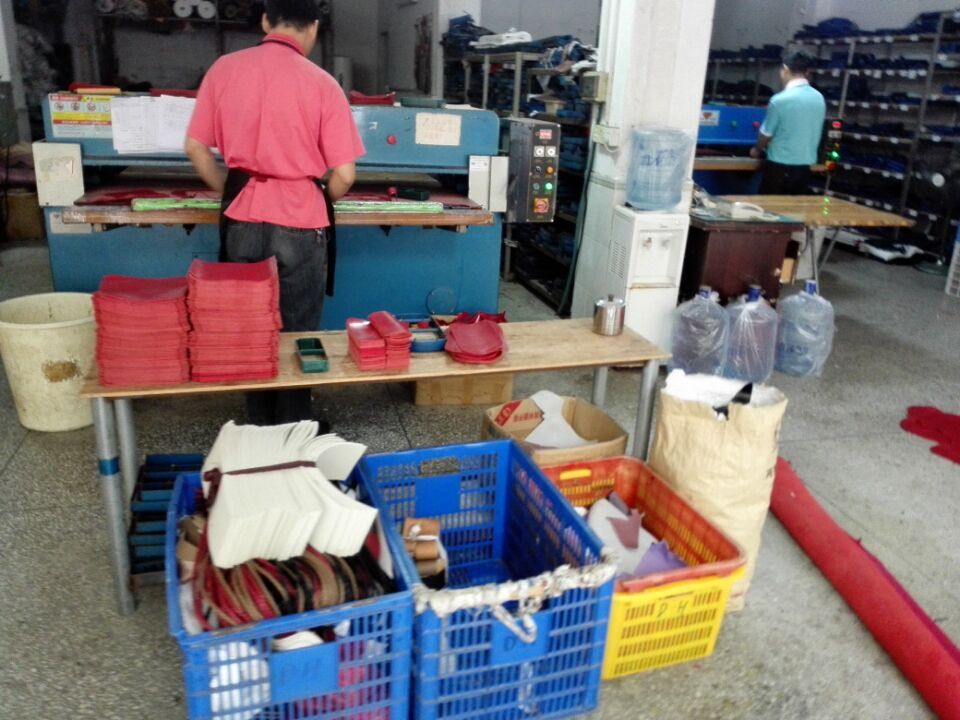 Just like what we use in manufacturing mobile phone covers, a worker is using the same machine with mold to cut the leather into different parts.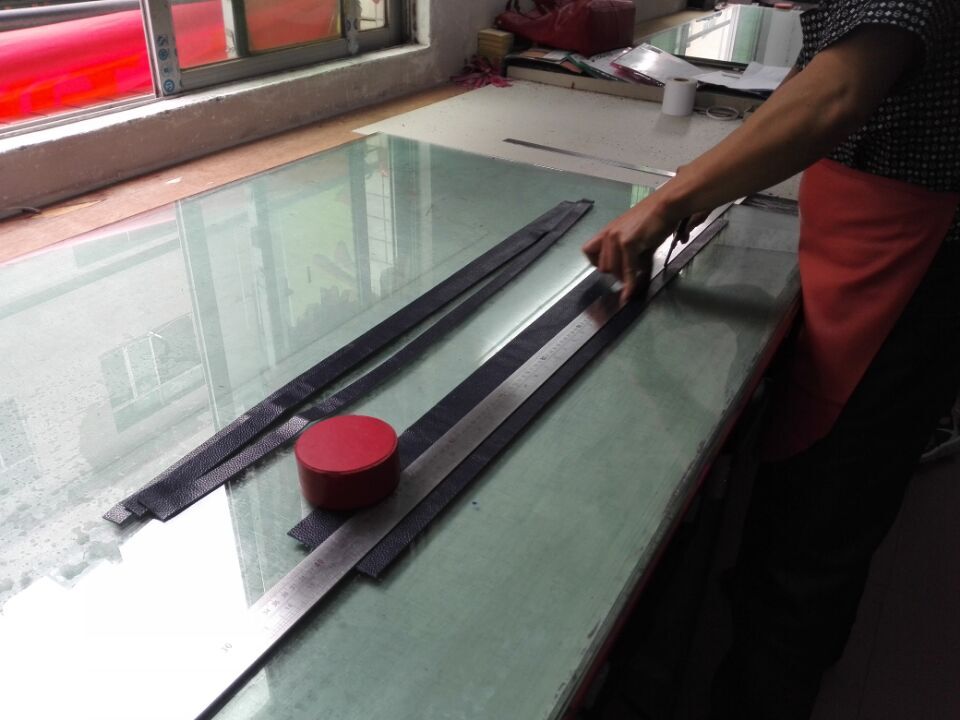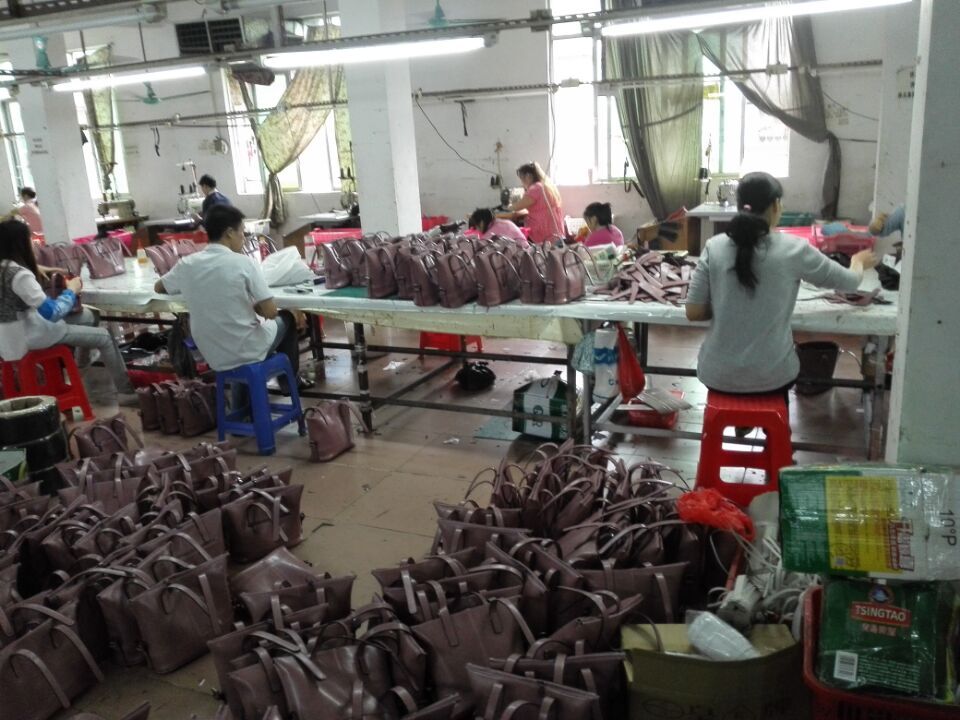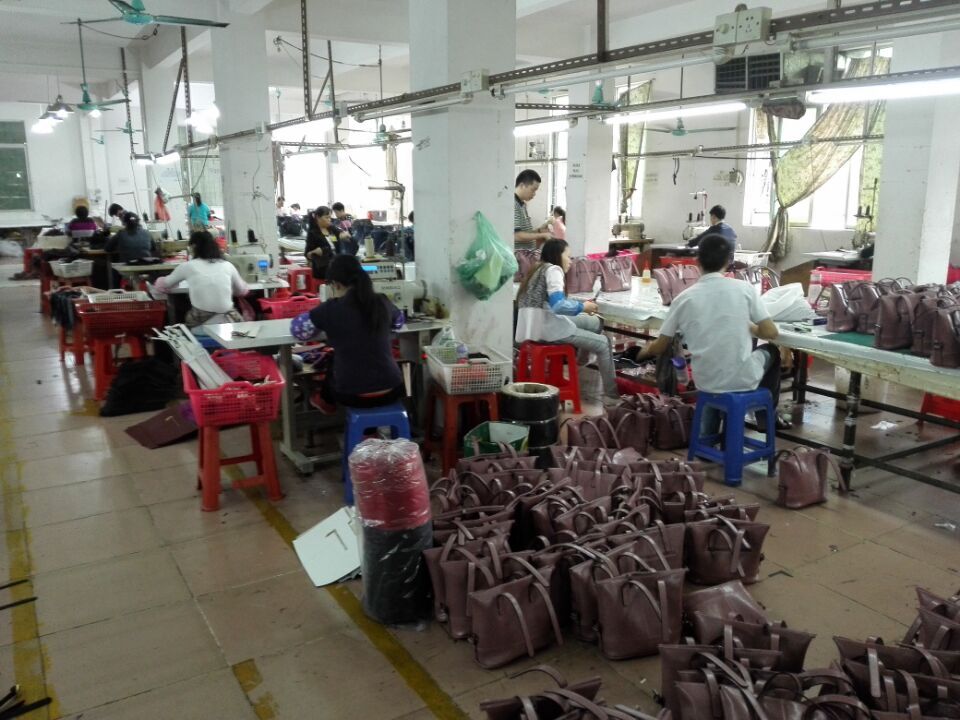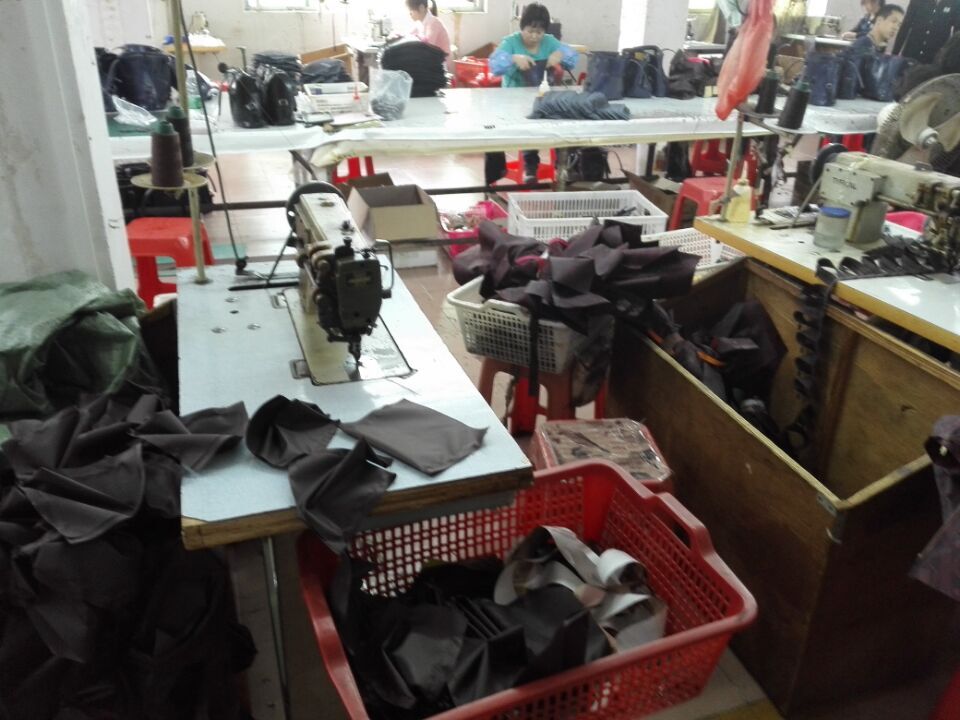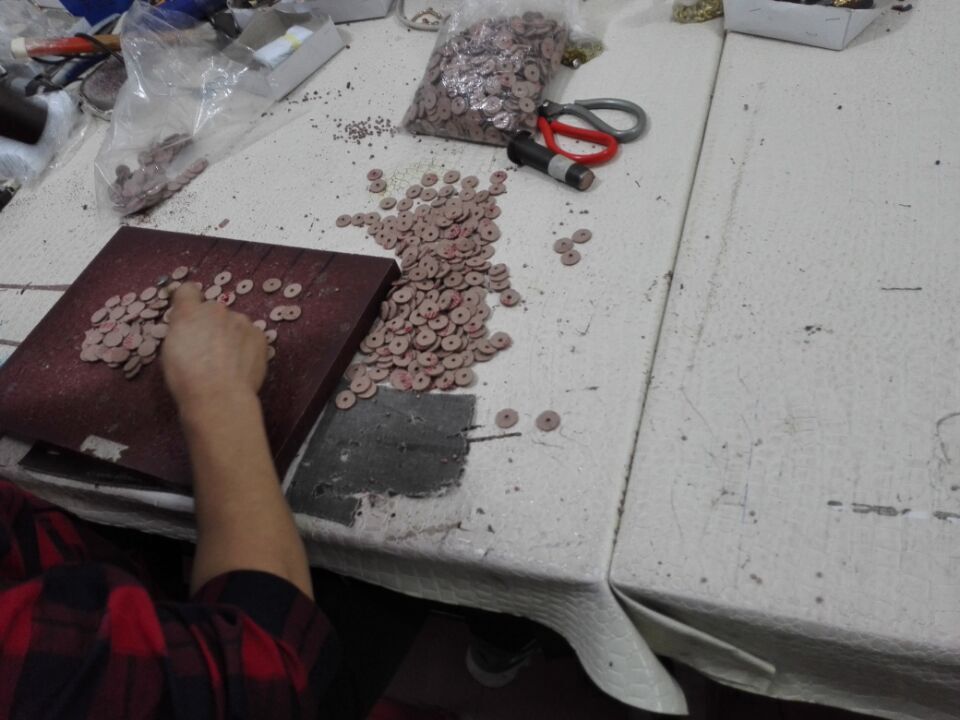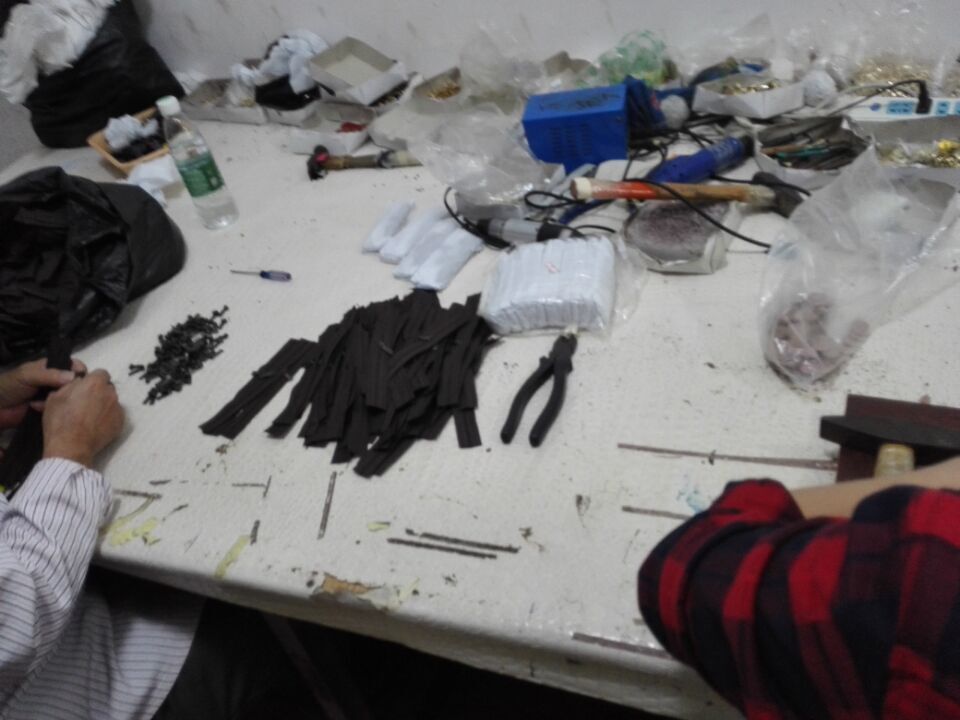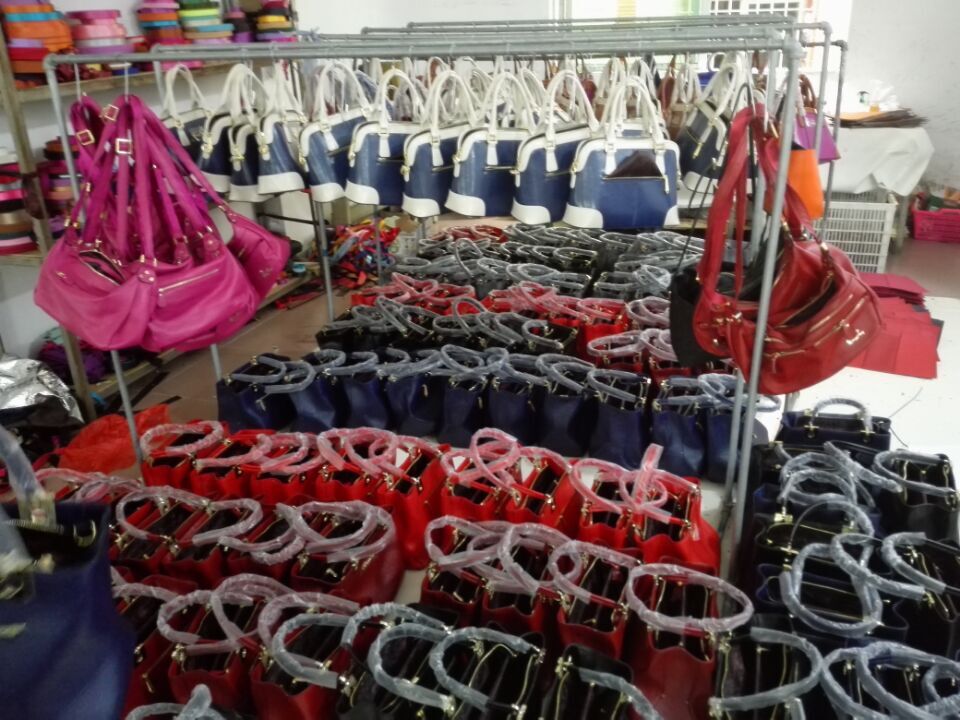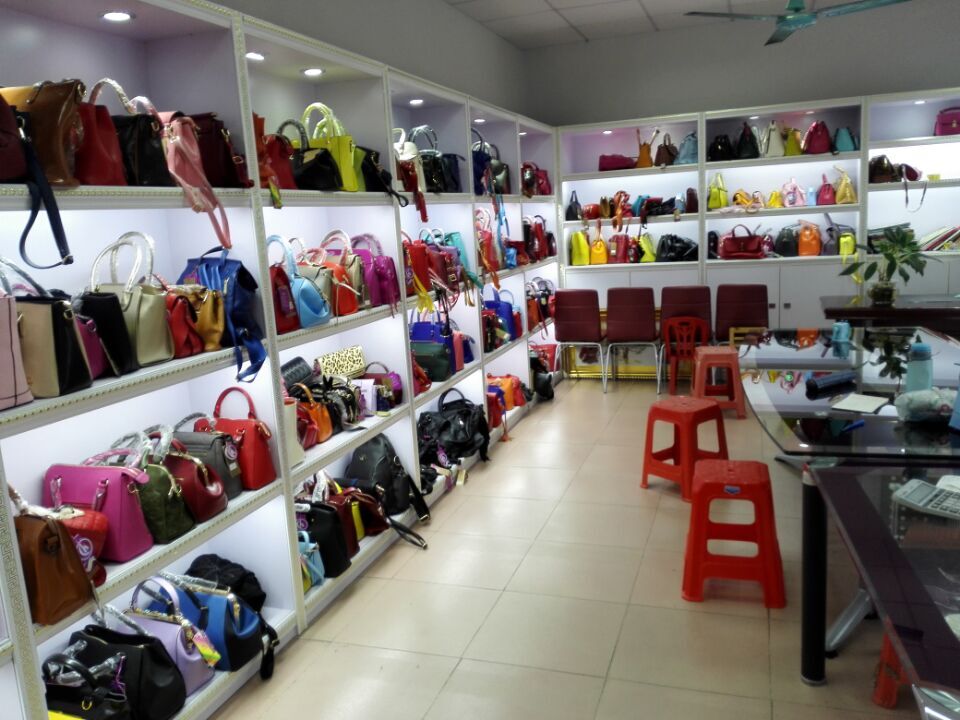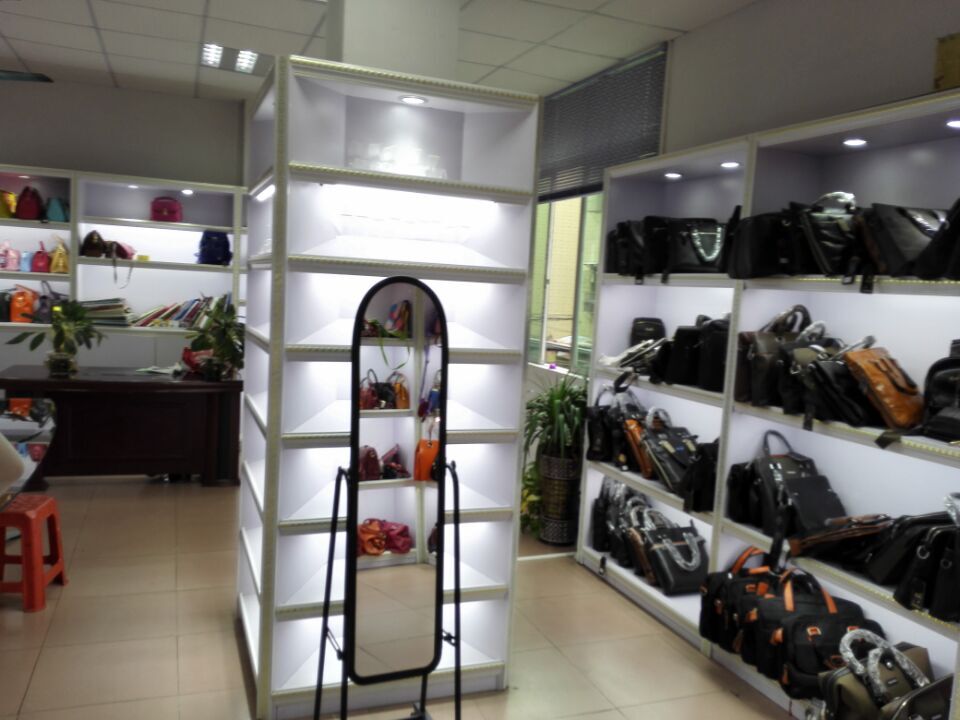 If price is your main concern, go to northern China Hebei province, a manufacturing hub for average quality PU/canvas bags at low price. Although dwarfed in size and fame while compared with Guangzhou, Hebei has maintained its key competitiveness with much lower costs of labor and raw materials.