Are you prepared to profit from importing clothes? Don't miss our little known secrets to finding the best clothes manufacturer in China that successful big brands will never reveal.
First, let's delve into common ways to find a China clothes factory. There's tons of information online regarding how to find China clothes manufacturers, we've compiled a comprehensive list of ways based on research and our experience.
What are common ways to find China clothes manufacturers?
The extensive range of methods will surely land you to an ocean of China clothes suppliers and there're chances that you might run into the same garment supplier with your competitors. Then how to distinguish yourself and keep a competitive edge?
Our best-kept secrets to finding reliable China clothes manufacturers based on your capacity target at following two categories of clothing businesses.
High end fashion with big capital investments
Small businesses with tight budgets looking for small quantity China clothes factories
Why common ways to find China clothes factories lose competitive edge?
Losing competitive edge. You might end up producing with the same clothing factory as your competitors. It's never a good thing to share the same clothing factories with your competitors in the rat race. If you're a new customer with a relatively small order at the beginning while your competitors are regular customers with years of orders, how many chances are there to get better prices than your competitors? Will your new clothing factory keep all your designs confidential than revealing to please their regular customers? While both of you have urgent orders with tight delivery time, whose orders do you think they'll prioritize first?
Big MOQ. China clothes manufacturers making presence via common ways like online directories, trade fairs usually come with a much bigger MOQ.
High prices. Investing in trade fairs, shops in clothes wholesale markets in Guangzhou or online B2B market places like opening a shop on Alibaba with extra marketing services can cost an arm and a leg which usually goes into the unit price of the apparel.
Now comes to the bread and butter, our top secret to finding reliable China clothes manufacturers with competitive edge is Finding China clothes manufacturers that do not/hardly have any presence in media/marketing.
High end fashion with big capital investments
It might sound ridiculous or misleading at a glance, even to our surprise, with experience accumulated we discovered there's a shocking number of large China clothing manufacturers focusing on ethical, sustainable clothing manufacturing with several decades of presence in fashion industry. Interesting enough, these big clothing factories usually with a capacity of over 1000 workers manufacturing for iconic international brands, getting lots of incentives from local governments quite shy themselves away from public media. A search on Google or Alibaba would get you nothing, even on Baidu(the largest search engine in China), you might only get some blurred information without contacts.
High end clothing brands usually develop their own fabrics, like Lacoste, you wouldn't be able to find the fabrics of Lacoste available in the market place. Some brands would create their custom fabrics with digital textile printing. While some iconic international brands used to import some parts of raw materials from Europe then fabricated in China. For example, few well known brands are importing natural fibers from Europe, then make yarn in a factory in Southern China, and compose into fabrics in another factory in North China, then sew into clothes in another factory.  PS: We didn't reveal the names of these international iconic brands and their factories here as first we didn't want to expose them to the media as they wouldn't in few decades of evolvements, besides, we always strive to protect the confidentiality of our customers and connections.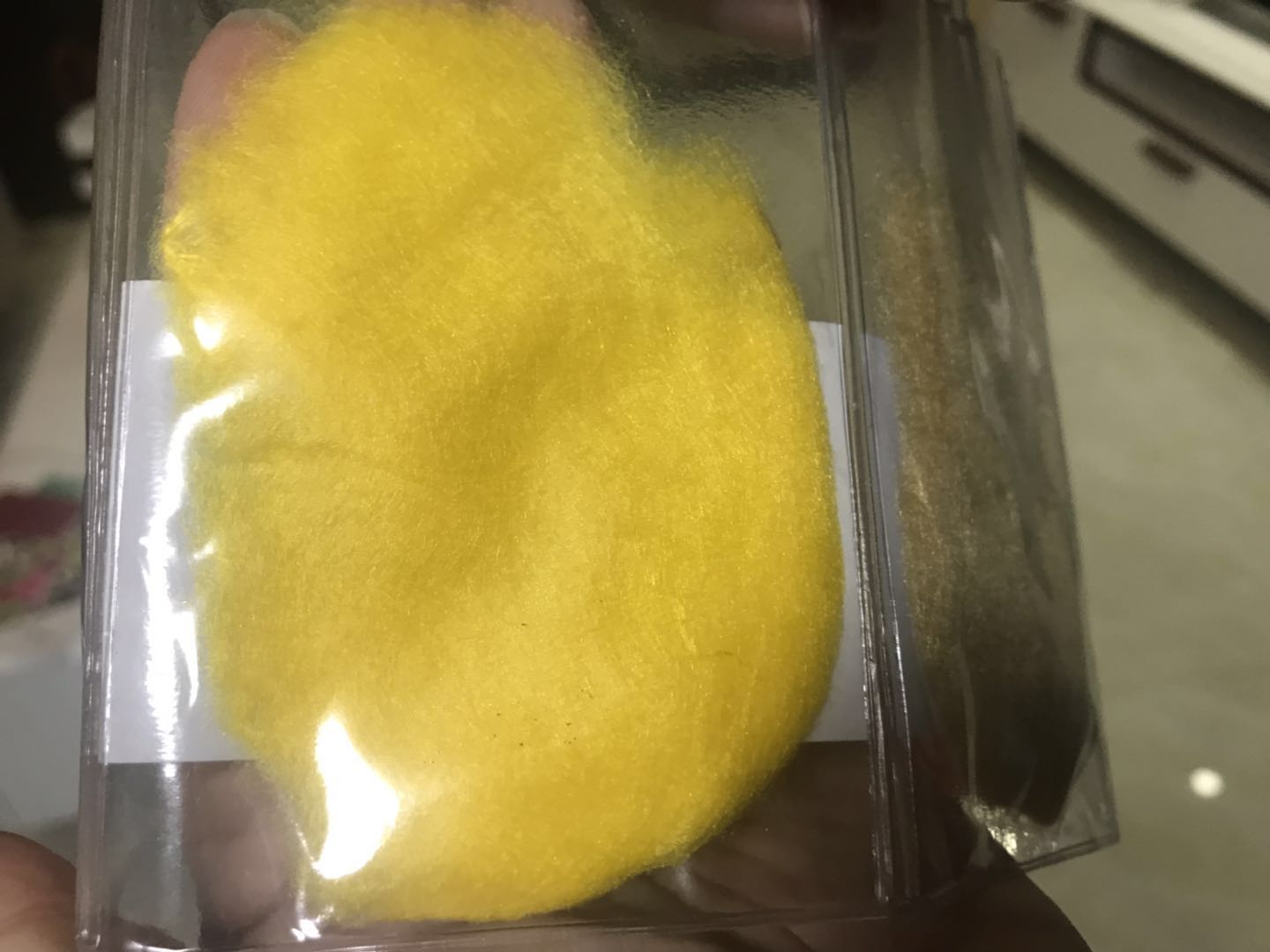 Getting to know the hidden secrets of how these iconic international brands outsource their production to ethical, sustainable clothing manufacturers in China that seldom make any public appearance can be quite challenging, usually would require enriching industrial experience, networking or referrals so as to get in touch with those clothing manufacturers.
Small businesses with tight budgets
Thinking out of the box is like an accelerator for small business with tight budgets on their next clothing collection. The most challenging part for going with China clothing suppliers found via common ways is usually those suppliers come with bigger MOQ and much higher prices. Finding China clothes manufacturers locally is a much preferred option to stay on the edge. Here're 3 of the little known ways to find China clothes manufacturers locally that the public don't know.
Ads around fabric markets
Referrals from the fabric shops where you buy fabrics from
Local clothing industrial parks
Here's a detailed walk-through of the 3 little known secrets.
# Ads around fabric markets
Ads from China clothes manufacturers looking for customers are quite prevalent around the fabric markets. Sometimes you can also see some representatives from the factories putting on some outdoor advertising show with a desk and some chairs on the side of the side, a large board usually with title Looking for t-shirts customers, introduction of the clothing factory, etc. Besides, there're some brick and mortar agent shops full of ads where you can get in touch with hundreds of clothing factories for free. Usually these factories are not available in any online market place. They're in various scales, often paired with smaller MOQ and better prices.
# Referrals from the fabric shops where you buy fabrics from
Feel at a loss in the ads? Another more efficient way is just ask for referrals from the fabric shops if they know any clothing factories specializing in the fabrics you bought. 90% of chances the shops are happy to give recommendations of the factories who are their regular customers.
# Local clothing industrial parks
Many clothing industrial parks scatter around different districts in Guangzhou, with each specializes in different type of clothes.
A few blocks near my home lays a clothing industrial park where you can find a vast array of Guangzhou clothes factories with small minimum order quantity, including uncle Li's. After 20 years working for a China clothes factory, he ventured out with his wife and set up a clothes manufacturing plant in Guangzhou.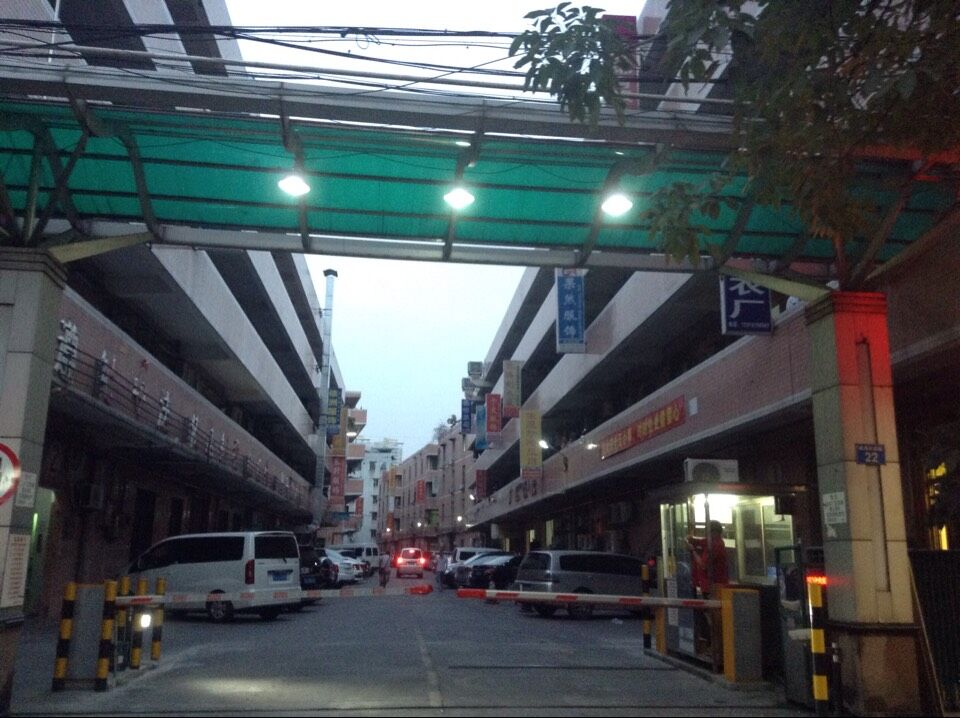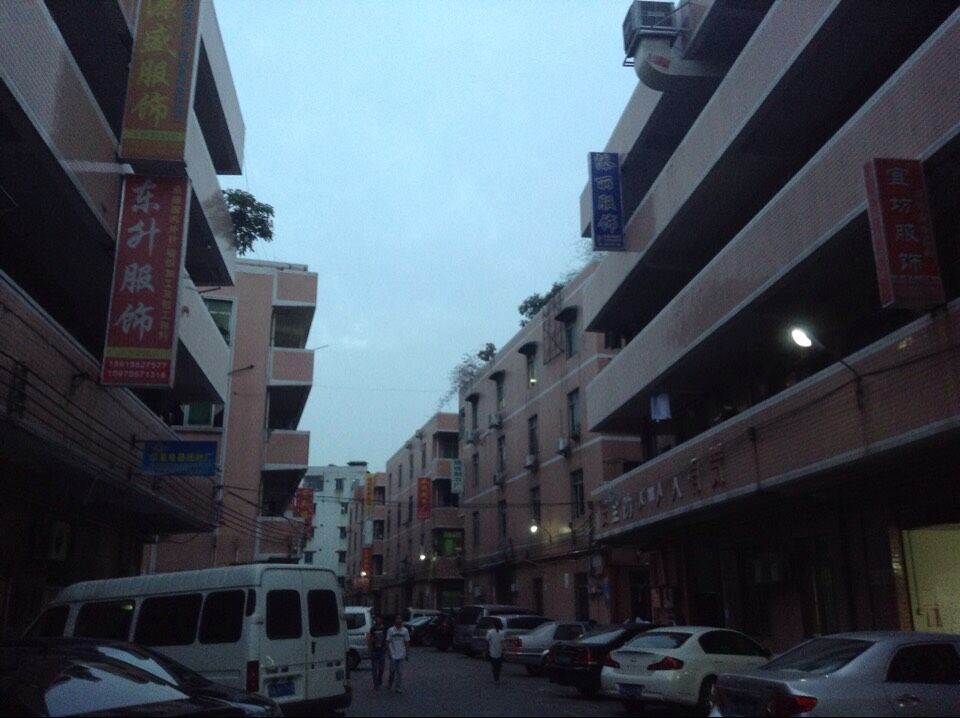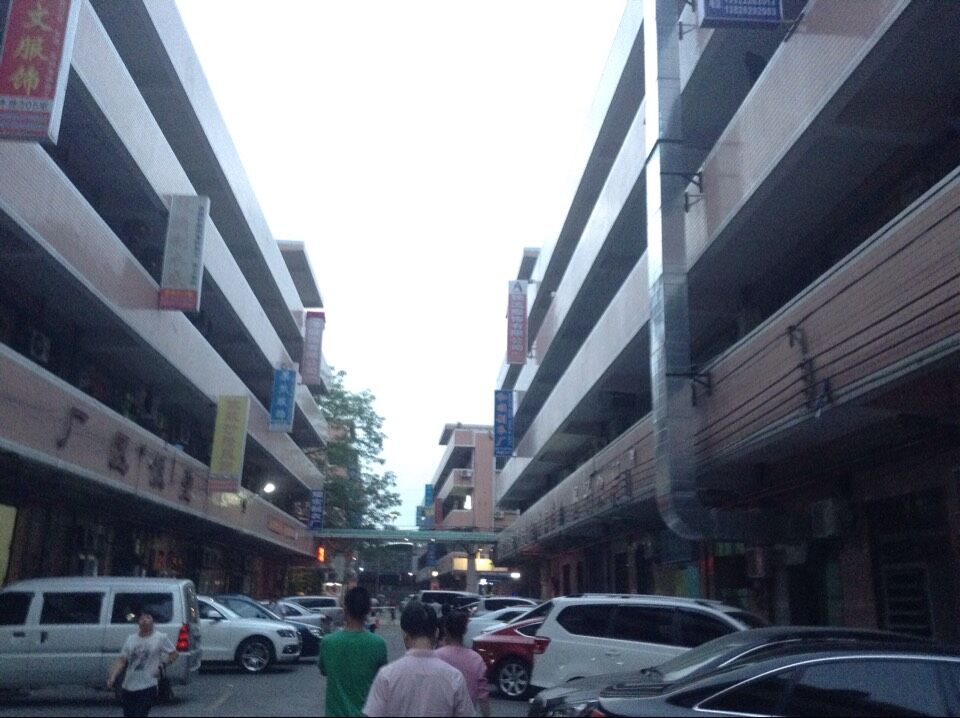 Different from China wholesale clothes suppliers you might find on international alibaba and trade fairs with super high MOQ of about 500-1000 pieces per design, the MOQ of most China clothes factories in our neighborhood is about 100-150 pieces per design.
As to smaller MOQ, you might fear that it would be paired with higher price. A rule of thumb, when you order more, sure you will get more discounts. However, it depends on the suppliers, on whom you are working with. When you order smaller quantity, normally the price would be a bit higher than bigger MOQ. However, on the basis that the price is reasonable and fair enough.
Many of the bosses of the clothes factories here in my neighborhood, as far as I know, they are honest, hardworking, traditional Chinese originally from other provinces that are not so developed, setting up their China clothes factories from scratches after working in other China garment factories for many years. Amicable, reliable, they are typical diligent Chinese you would feel very pleasant to work with.
The difference of China T-shirt manufacturers in my neighborhood and those suppliers on international alibaba, trade fair:
* The price and minimum order quantity of China clothes factories in my neighborhood is for Chinese.
* The price and minimum order quantity of China clothes suppliers in international alibaba and trade fairs is for foreigners.
However, the greatest disadvantage of ordering from Guangzhou cloth factories in my neighborhood is they can't speak English at all and lack of understanding of international business. And the factory area is located a bit out of town.
The greatest advantage of ordering from Guangzhou clothes factories in my neighborhood is much smaller MOQ and better price, and you can also choose your own fabrics and accessories from Guangzhou Zhongda fabric market for your OEM label.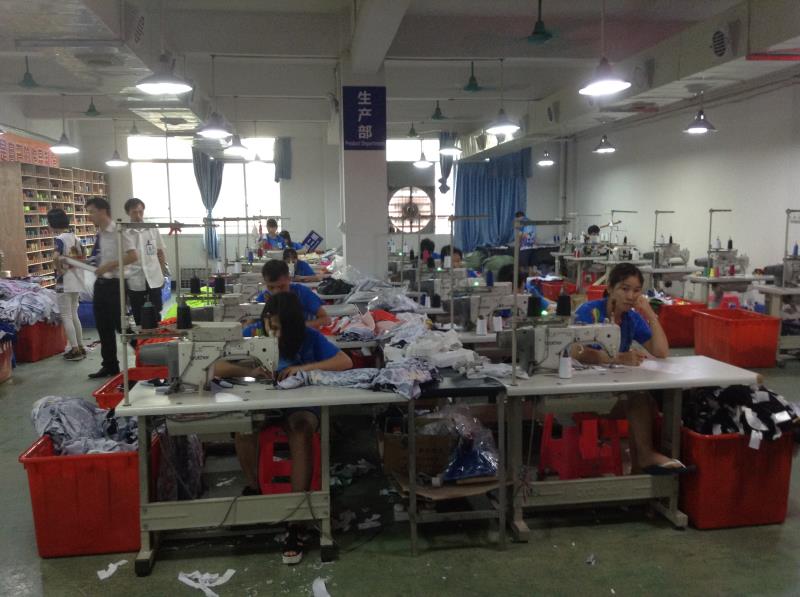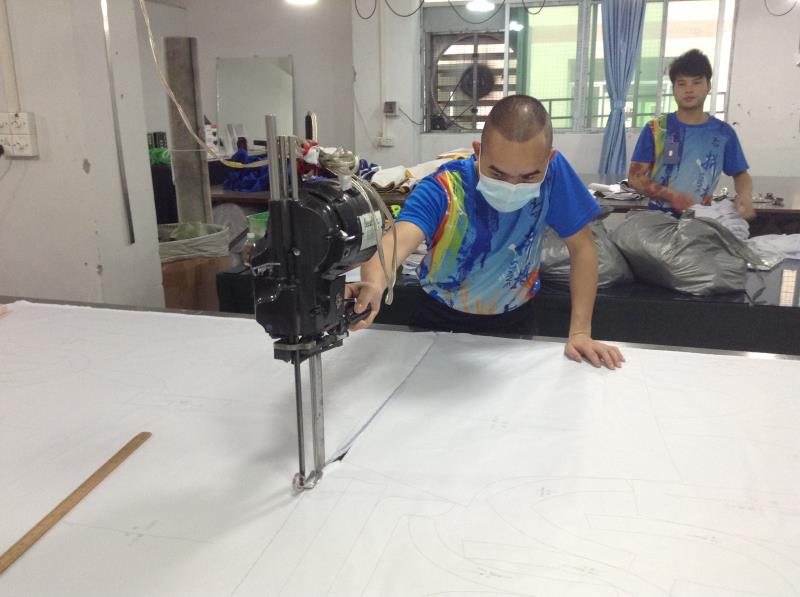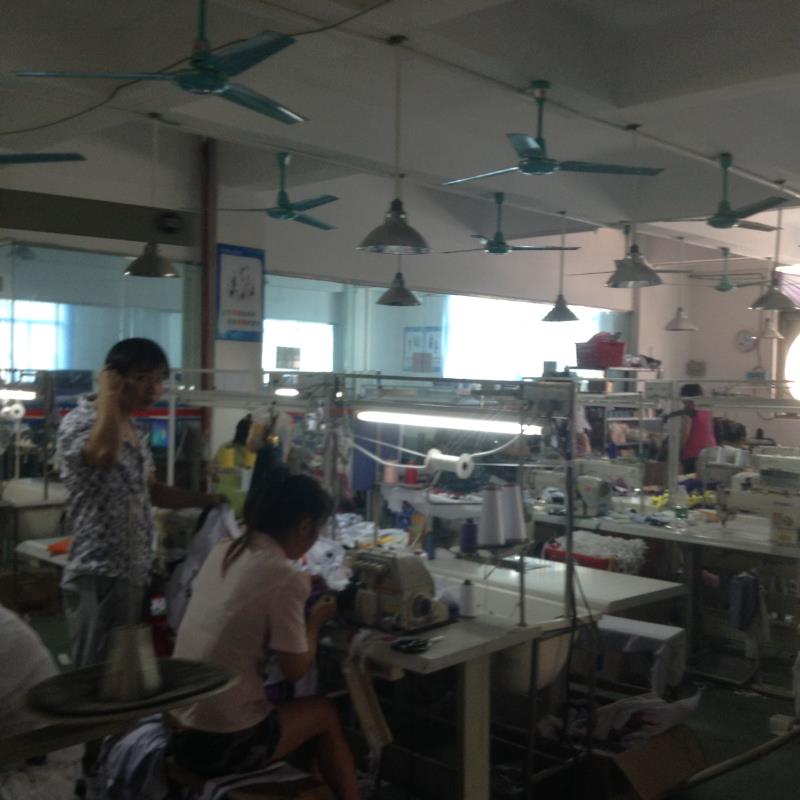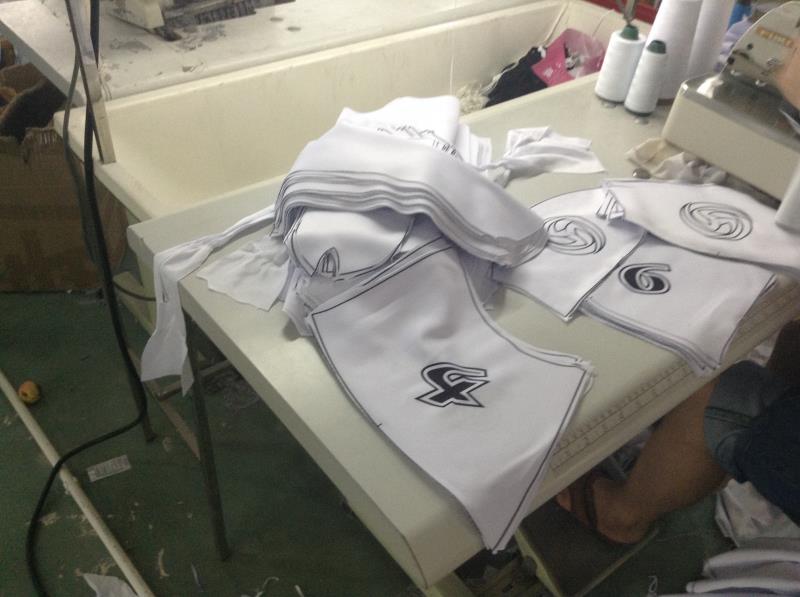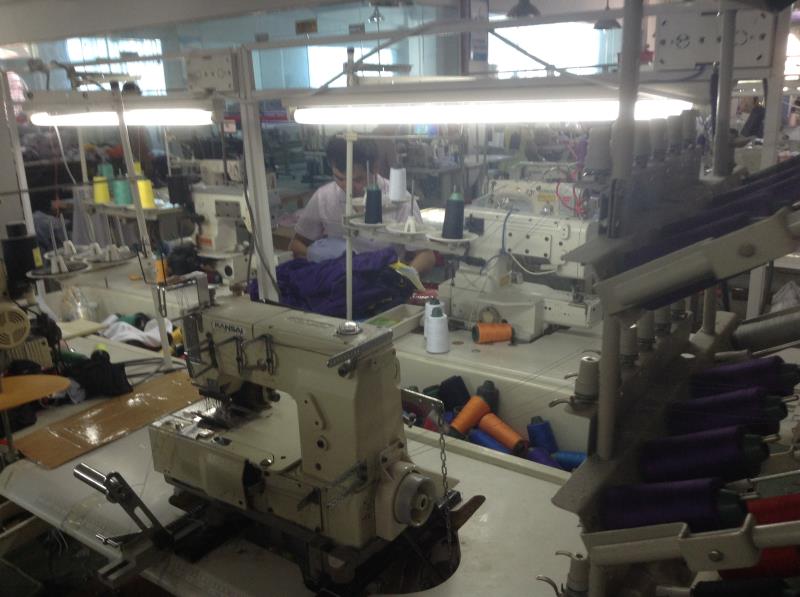 Workers from Guangzhou garment factories are busy sewing different parts of clothes together
Pros and cons of ordering from these Chinese clothes factories in Guangzhou
Pros:
*Small MOQ
*China Factory Price
Cons:
*Lacking of quality control
*Frequent delays in delivery time
*Language barrier
Take uncle Li's factory as example, they can make clothes with small MOQ but in the meanwhile they have several big customers ordering like 200,000 pieces per month for simple clothes like T-shirt. Everyone in the factory likes this kind of simple orders even with very tiny profit margin as money comes fast and it's very easy job.  They used to delay the production of other orders requiring more delicate work to arrange the big orders first, typical practice by Chinese suppliers.
They have the expertise and experience to make much higher quality clothes but usually they make lots of careless mistakes coz being impatient and lack of understand.
To solve the problems, my Italian partner and fashion designer Carlo has trained the workers with higher standards and we follow every process closely. If you are looking for quality China clothes manufacturer with understanding of western standards, we're your ultimate choice. Contact us to know more  or visit our office when you are in Guangzhou.
DUE TO THE HIGH NUMBERS OF EMAILS WE GET EVERY DAY, WE WILL NOT ANSWER TO GENERIC QUESTIONS SUCH AS I AM LOOKING FOR CLOTHES, I AM LOOKING FOR T-SHIRT MY BUDGET IS 0.5 DOLLARS PER PIECE, ETC.