A former rudimentary satellite town in the outskirt of Guangzhou, Xintang has undergone rocketed development into "Jeans Capital of the World". Its history dates back to three decades ago when a Hongkonger founded the first jeans factory in Xintang. Since then, the jeans manufacturing in Xintang bloomed with government incentives and rock-bottom wages. Today, Xintang produces 60% of blue jeans in China and 40% abroad with 3,000 business involved and 200,000 workers.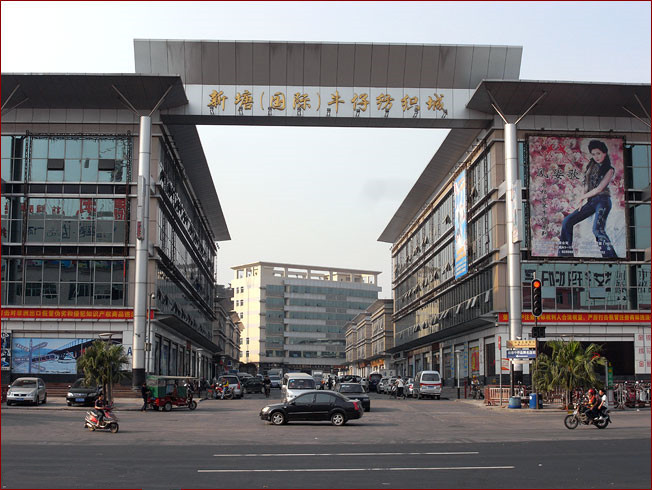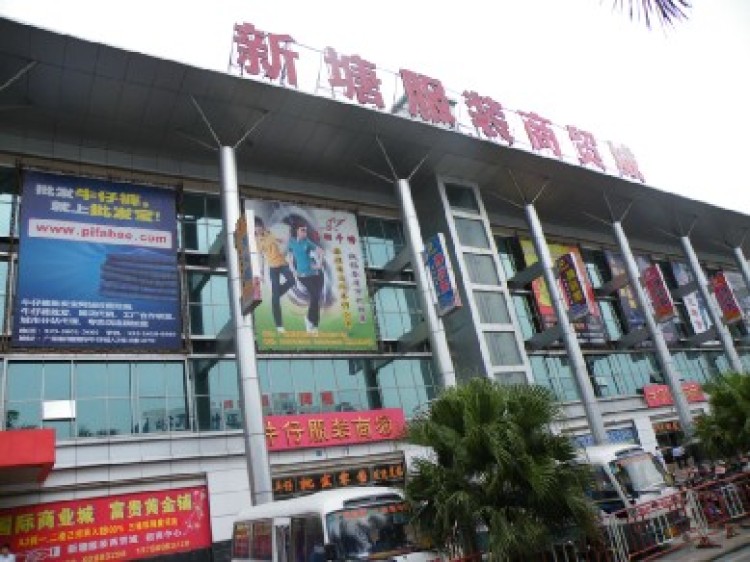 A stroll down Xintang you'll be amazed at both state-of-the-art denim factories and back-alley workshops with piles of jeans, arrays of sewing machines running nonstop and even some old women snipping lose threads off jeans in the front gate.
A trip to Xintang is obviously incomplete without a visit to Xintang International Jeans and Textile City, the largest mecca in China for jeans display, wholesale and retail with an area of 10,000 square meters as well as more than 3,000 shops.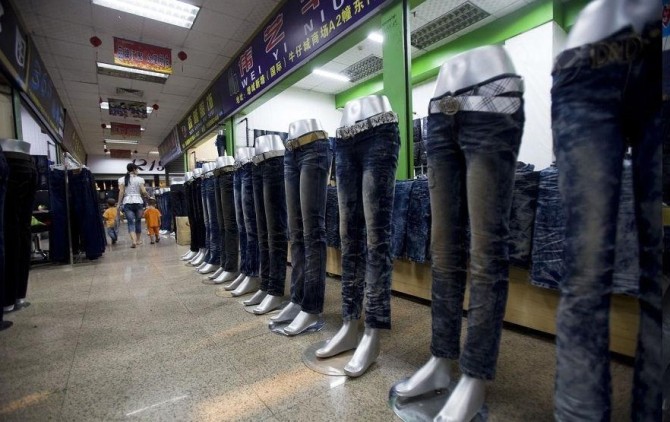 The first and second floors of Xintang International Jeans City are jeans wholesale markets housing over 800 shops, while the the third floor serves as showrooms and the fourth as warehouses. Average price for jeans on sale in Xintang international jeans city is about 60 rmb.
The once thriving jeans market in Guangzhou seemed dead at first peek as the sales staff outnumbered customers. With global economic recession, rise of domestic wages, government control over environmental damages caused by blue jeans dyeing, washing, the Jeans Capital of China is facing a severe breakdown.
A shop owner who was killing time watching TV dramas told me, before they used to get lots of orders from foreigners now most of the orders were from domestic market. With increasing wages, rental costs, government control over blue-jeans production, the jeans capital of the world have now found themselves part of a crumbling export-led system.