It was not a lucky day for me today. Earlier in the morning I headed to Gangding second-hand computers markets, only found the two large computer markets(Jinqiao second-hand computer market and Haizheng second-hand computer market) I planned to buy from were in renovation. Anyway, I made alternatives to Xiyang Computer City, where there were also lots of second-hand computers, computer accessories, etc.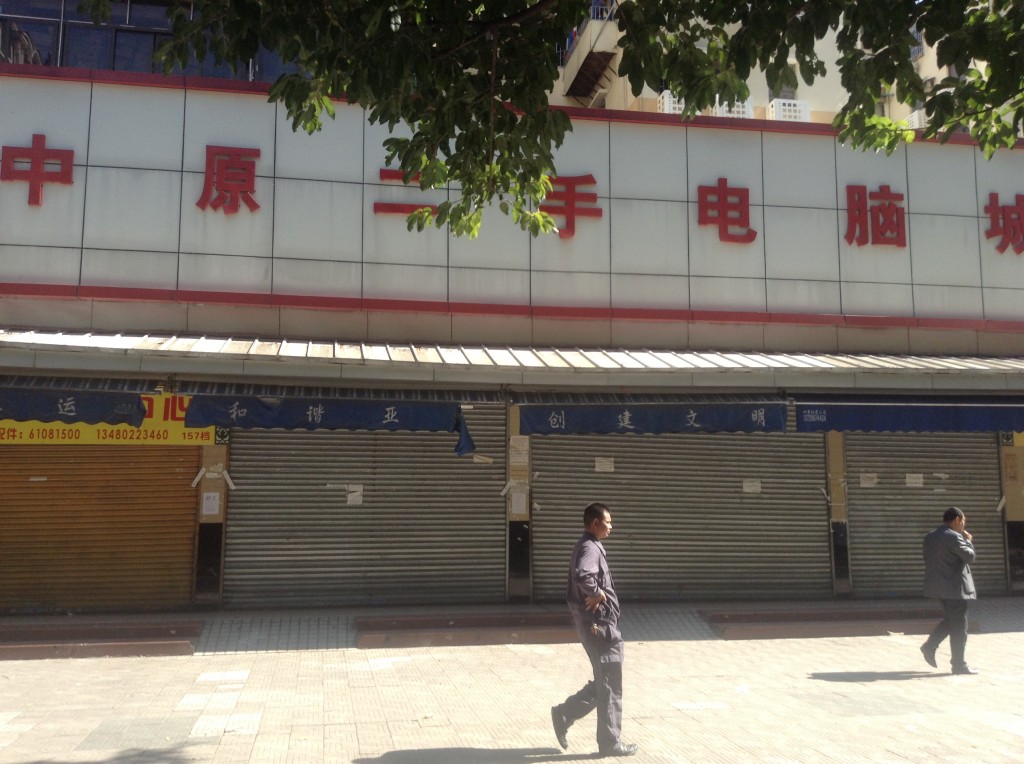 I wouldn't be buying used stuffs for daily uses coz I need a good quality one that can endure the test of time, but I do need a cheap alternative that I use only several times in a month outside, and even if it is stolen I would not feel bad coz it is cheap. Sometime I wonder if it's the same psychological factory that more and more ordinary people buy copied branded products.
Xiyang Computer City is located on No. 115, Shipai west road, as you can see clearly on the following picture. The main gate is a bit smaller, but inside you can find almost everything related to computers.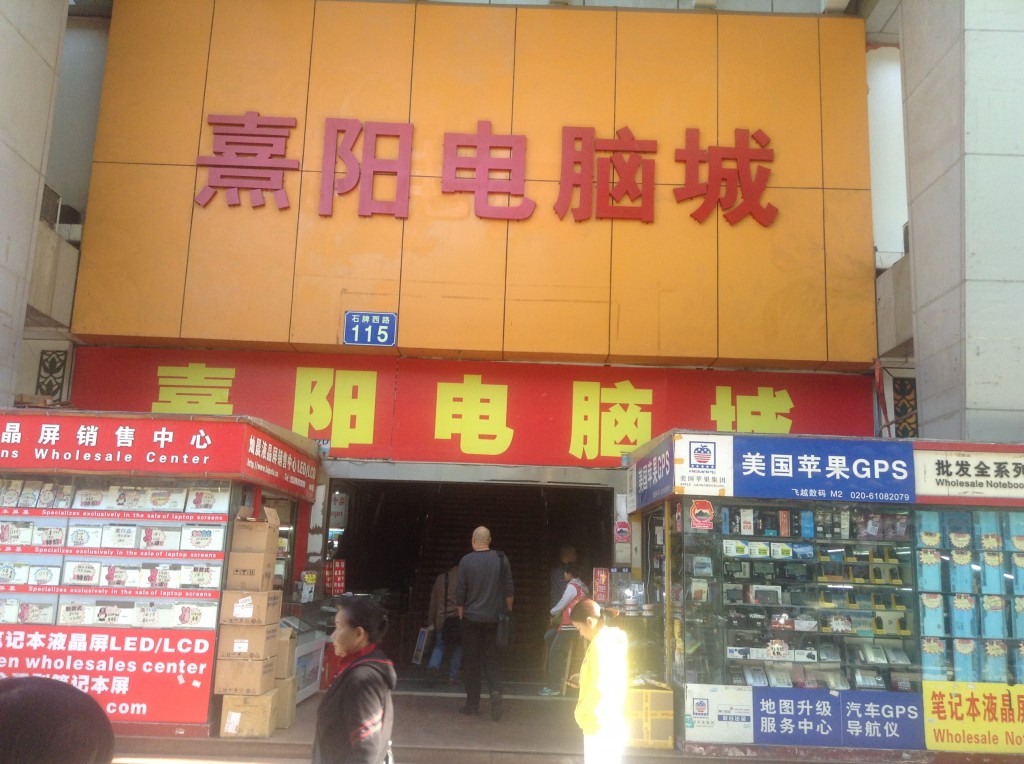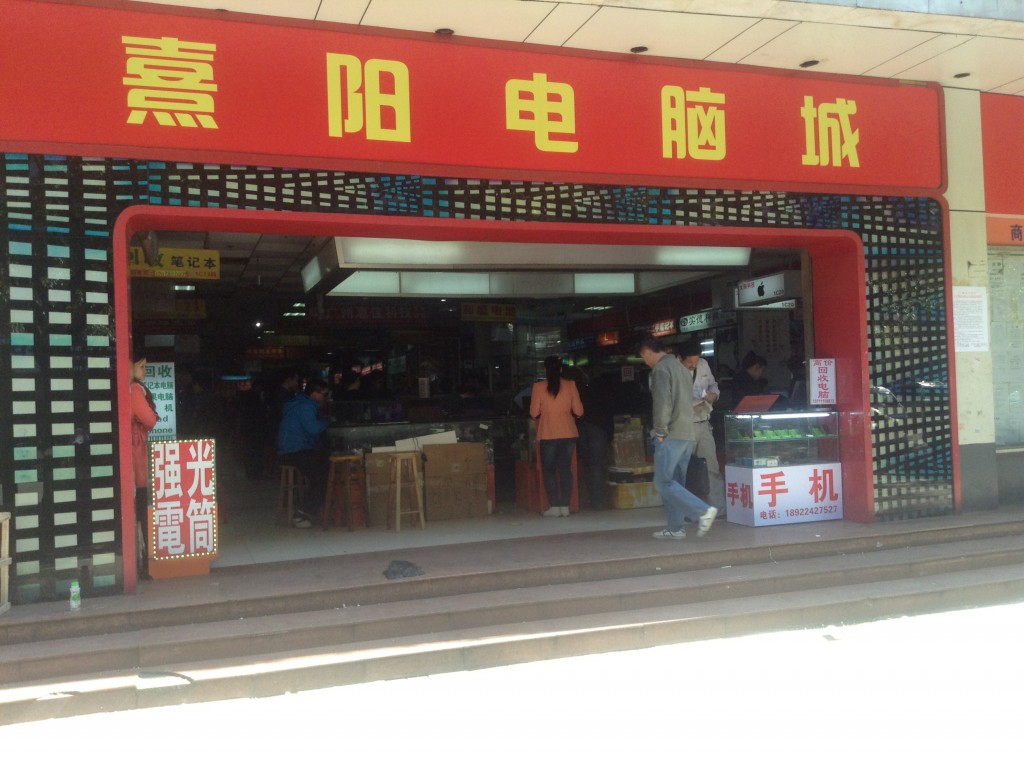 It was a little bit dark inside. On the first floor, you can find second-hand computers of various brands including Apple Macbook, Toshiba, Samsung, Lenovo, Dell, etc. with different internal configuration. Whether you are looking for the latest second-hand model computer or computers launched a few years ago, you can easily get them here at very low price.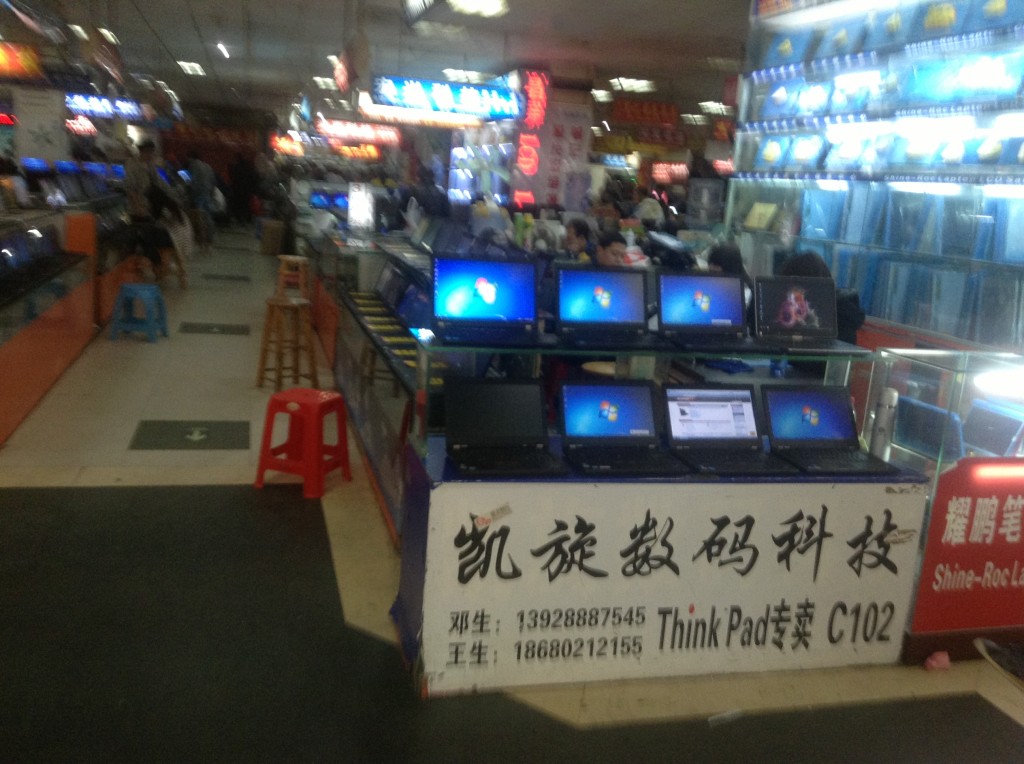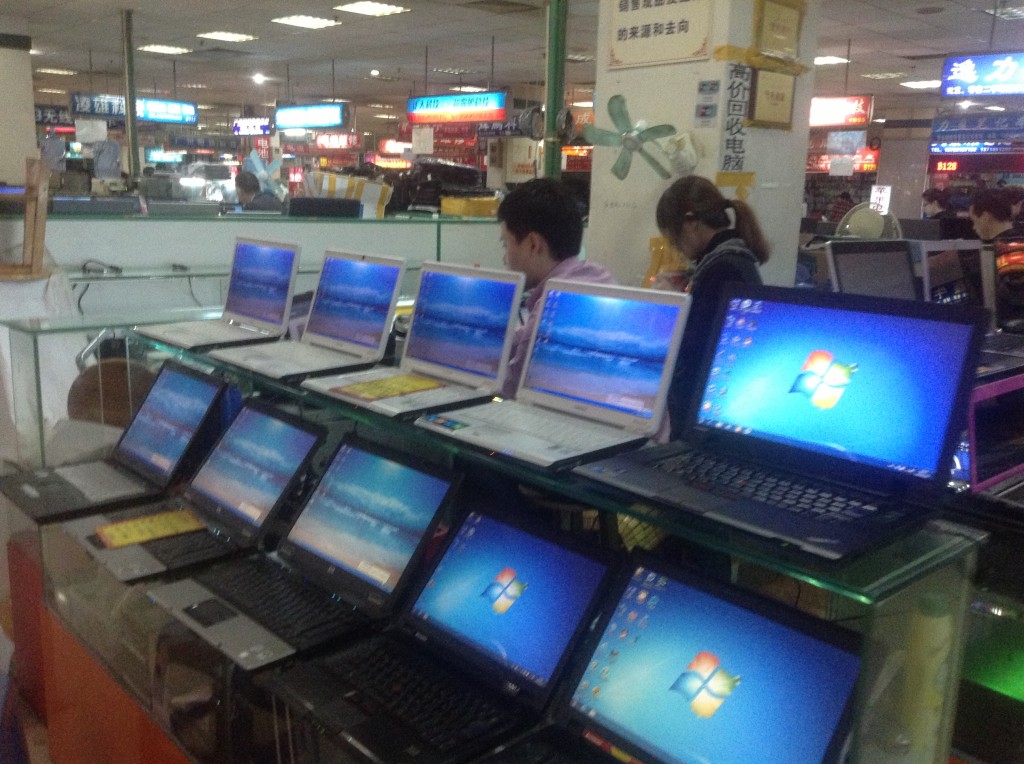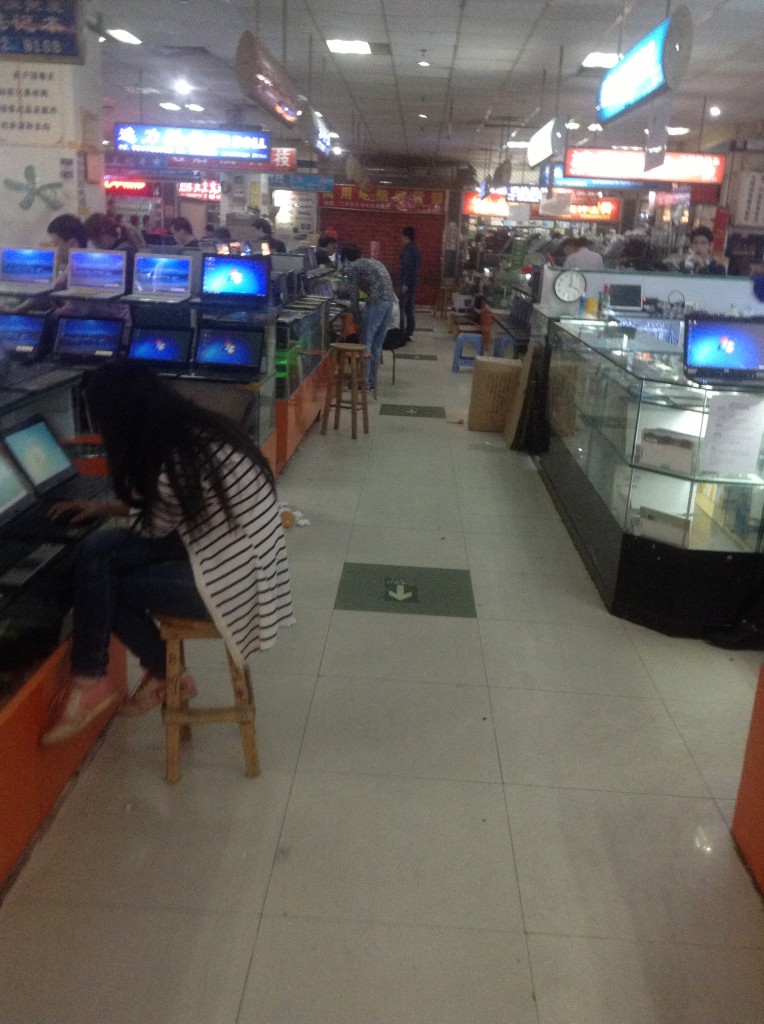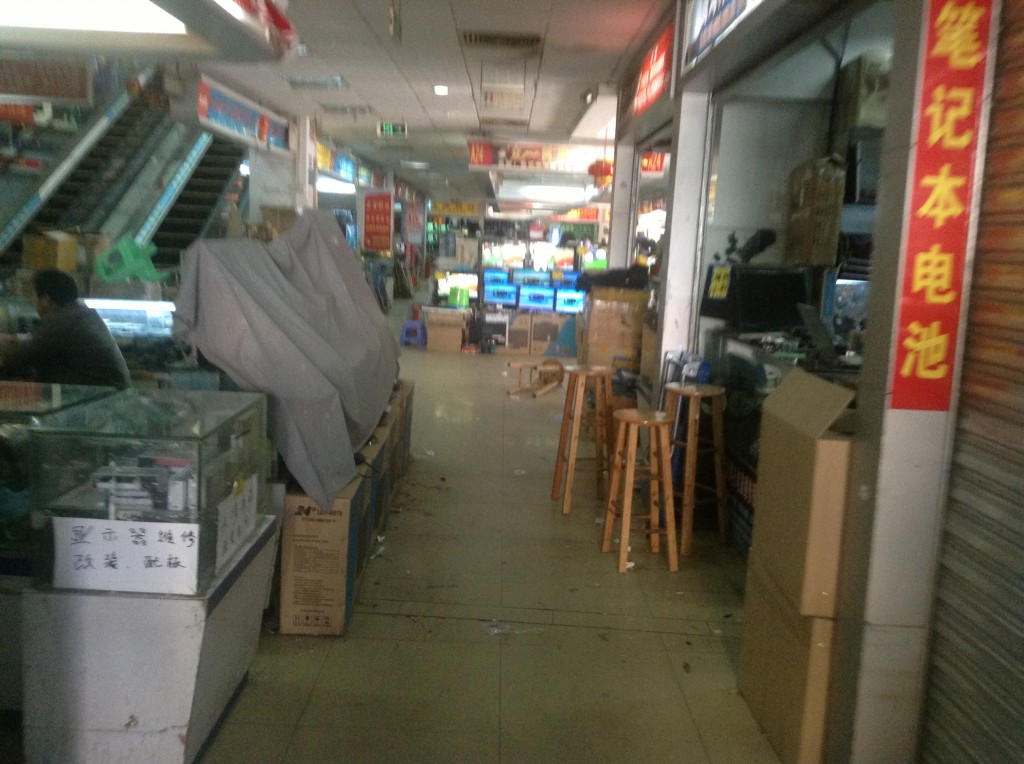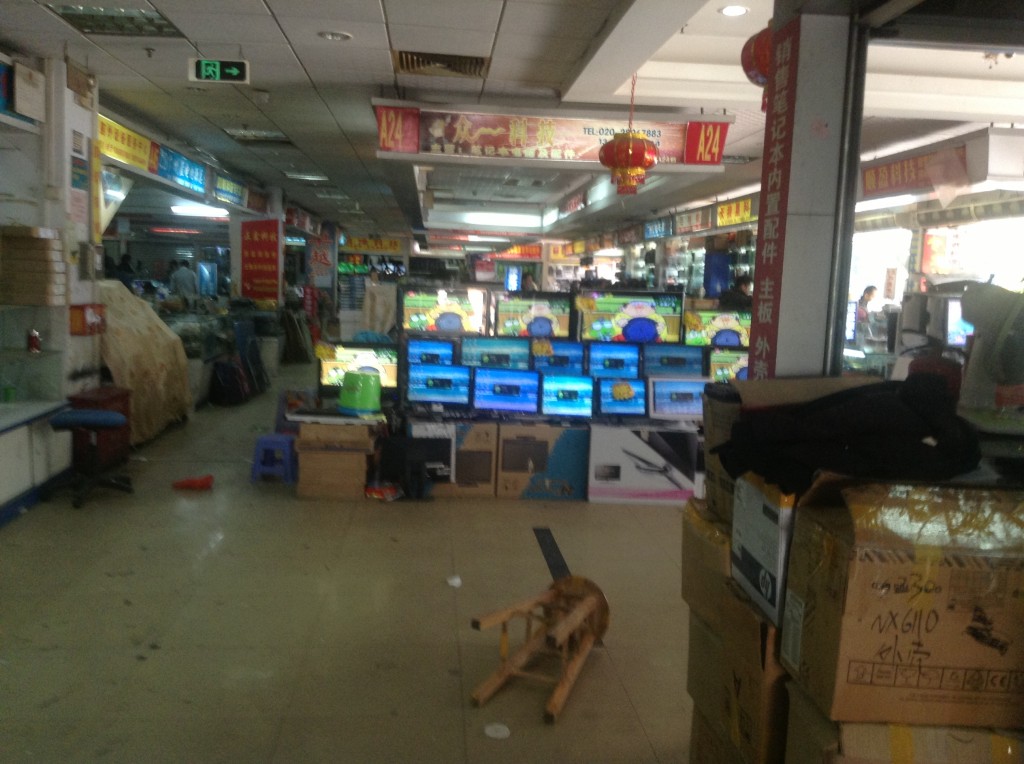 Usually, the price ranges from several hundred to several thousand rmb, depending on the model. For cheaper ones, you can get at even four hundred or five hundred rmb. Usually they come with one year warranty.
On the second and third floors, you can find LCD panel, CPU, hard disk, etc.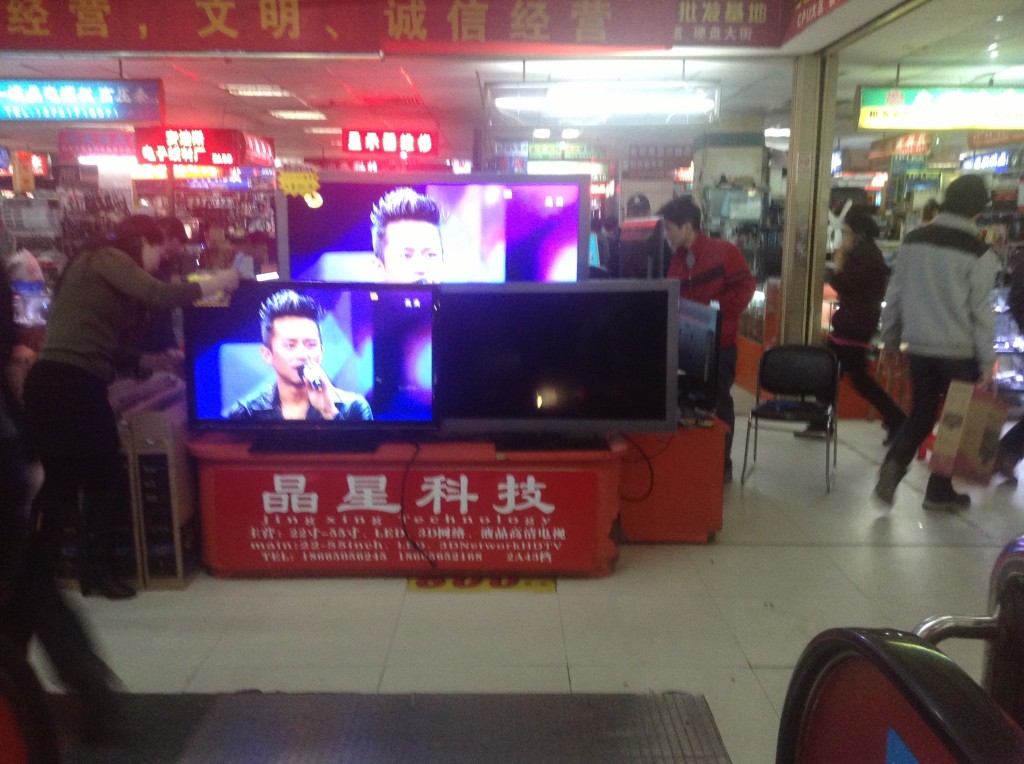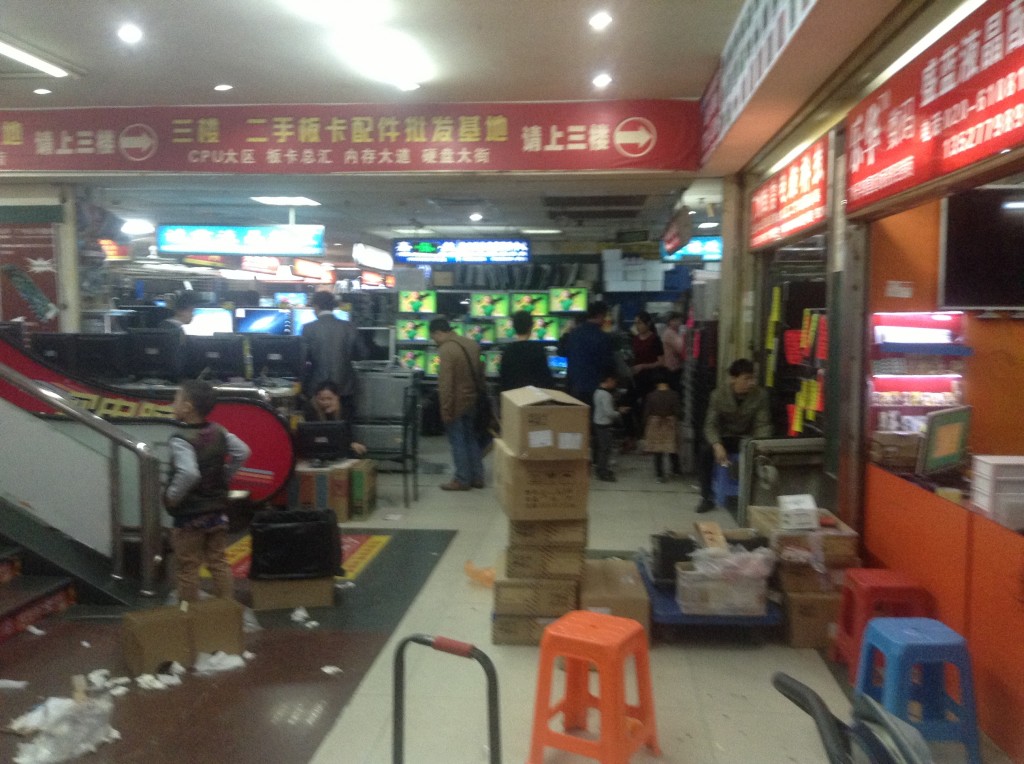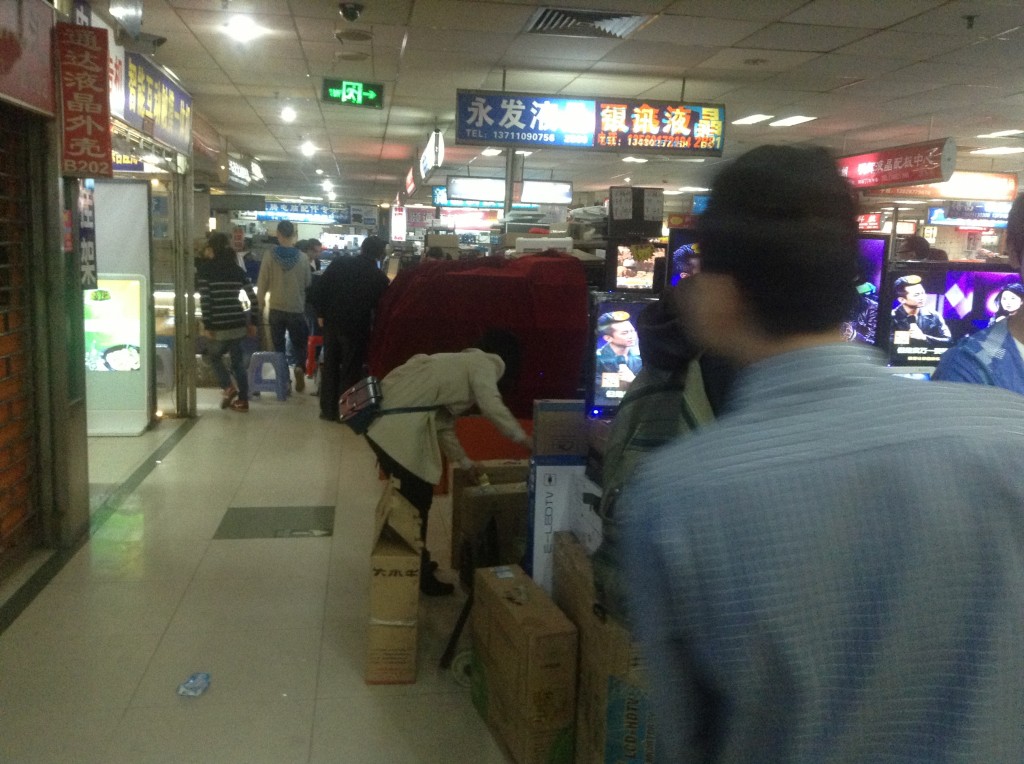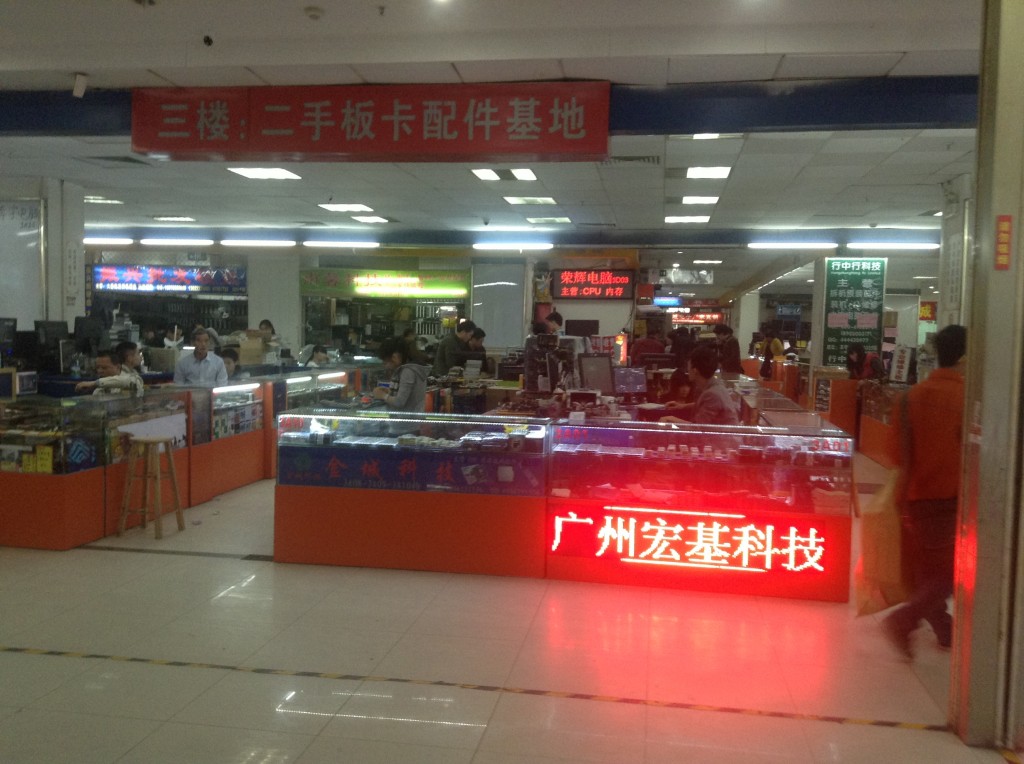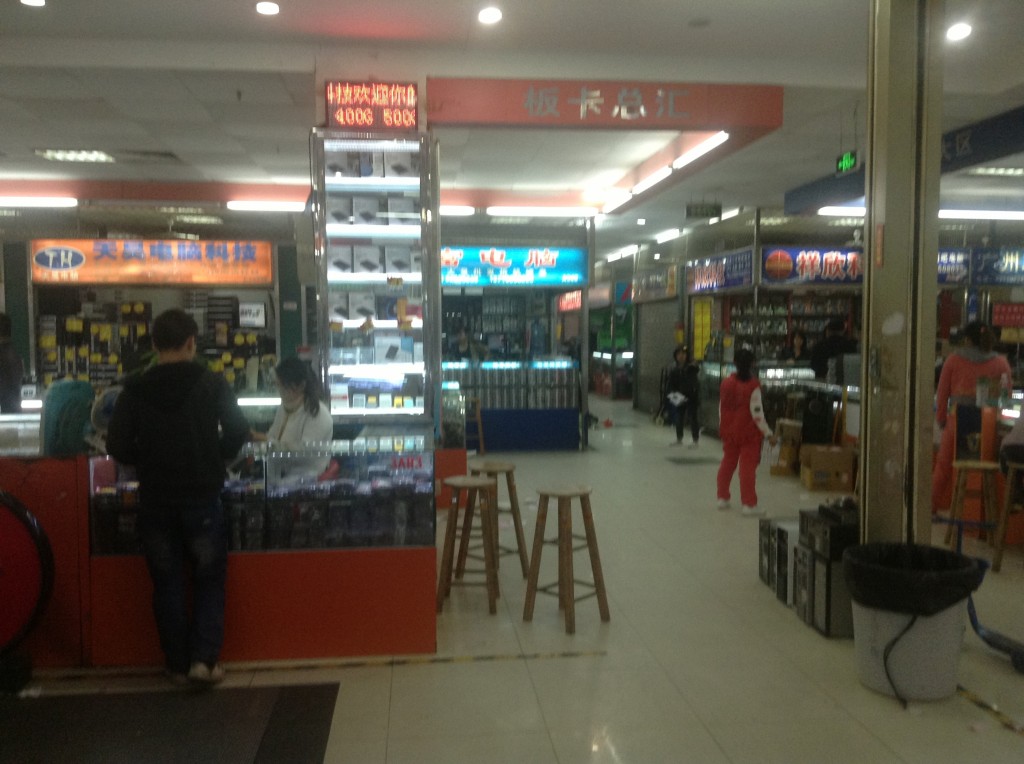 View more:
Guangzhou Electronic Market — One-Day Business Trip to Xi Di Er Ma Lu Electronic Market
Guangzhou Xi Di Er Electronic Market – A Wholesale Paradise for Techno Fans