One of Guangzhou's most local markets with longest history, dawn market in Guangzhou has none of the flash that modern markets hold, but what it keeps is the authentic, local Cantonese style that can be truly appreciate.
Dawn market, also known as tian guang xu(天光墟), refers to market that opens in the mid-night and closes at dawn. Rarely seen in other countries, the dawn market on Haizhu bridge with a full palette of interesting knick-knack makes a fun earlier-morning out.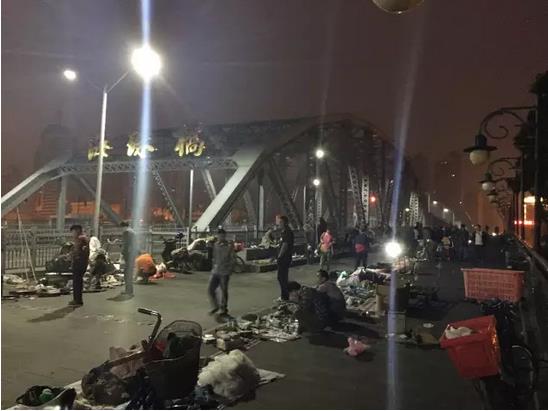 The dawn market on Haizhu bridge near Haizhu Square opens from 4-7am, a great challenge for those sleepyheads but a heavenly spot for treasure hunters and stingy shoppers.
If you are like me, sensitive and enjoy going out in the dark, watching the city gradually revealing itself, seeming forgotten and empty. Sleeping restaurants, tranquil parks, street lights twinkling in the night, a much quilter side you wouldn't be able to find in daytime. Until you reach Haizhu bridge, a mysterious dawn market with an array of shops peddling all sorts of goods and second-hand stuffs.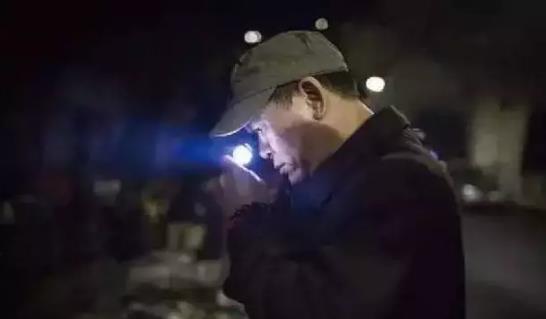 The funniest part about haizhu dawn market was lots of season buyers were treasure-hunting with torches. Compared with the exorbitant rent in CBD, it's zero cost and hassle free to set up a stall here: a large piece of fabric, some goods and a chair.
Stinger shoppers can also find great deals here as the stuffs are set at insanely low prices you wouldn't find elsewhere. Second-hand t-shirts are piling high and can be snapped up at 1-2rmb per piece. Some knick knacks are set at much higher prices but most of the small stuffs on sale are no more than 10 rmb.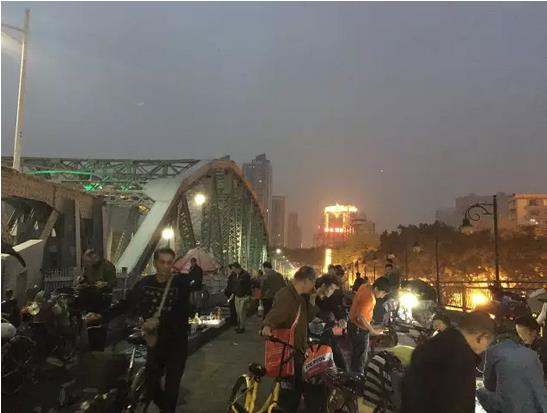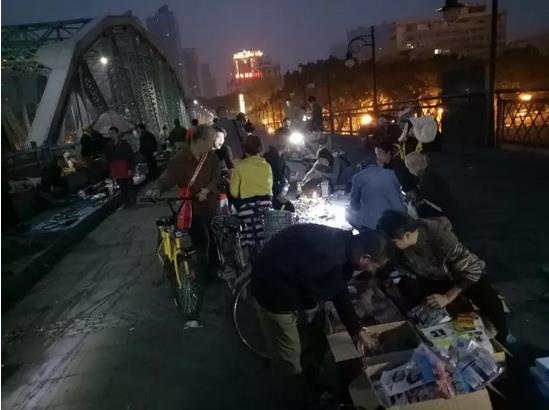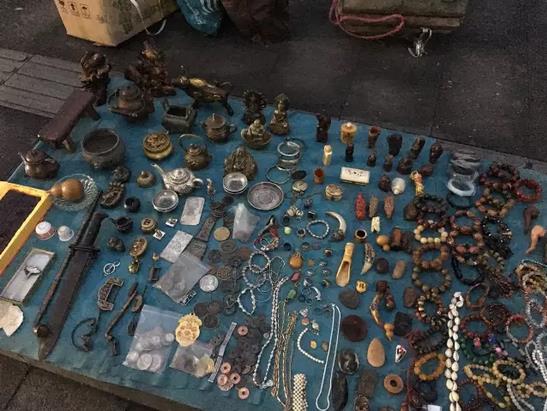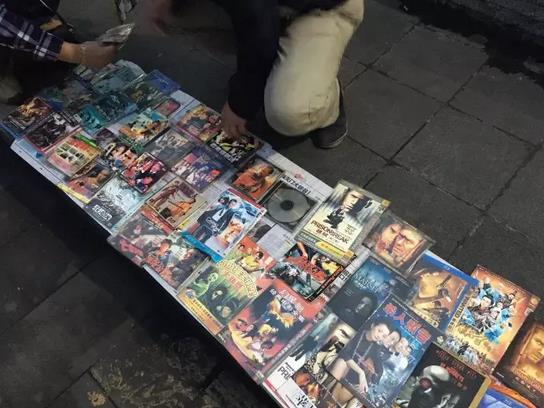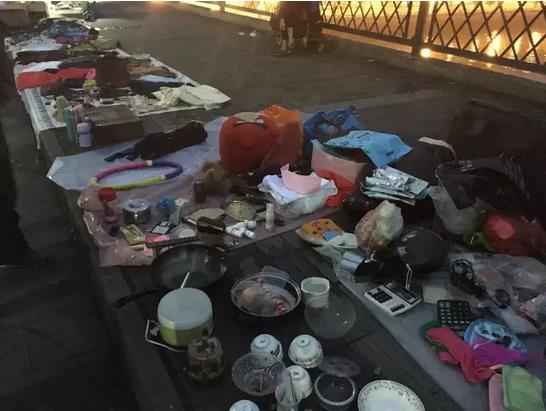 Collectibles are also aplenty including wristwatches that were popular in the last century, LP player, vintage cameras, CD albums that would conjure up the memories of old Guangzhou, etc. It's the ultimate market for those who are looking for an interesting find.
With the first crack of dawn, the dawn market is gradually vanishing like nothing had happened before.