For any stationery-savvy traveler and buyer looking to import stationery from China, the stationery wholesale markets in China are as good as they get. China is a stationery-lover's paradise – expect to find a fantastic source of stationery and sports goods as long as you can name it. As a frequent patron of wholesale stationery market in China, I never felt bored in the treasure finds in Xingzhiguang stationery market in Huangsha, Guangzhou.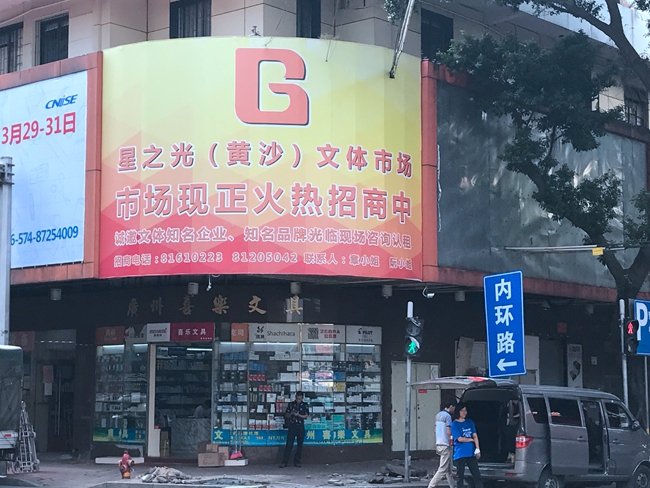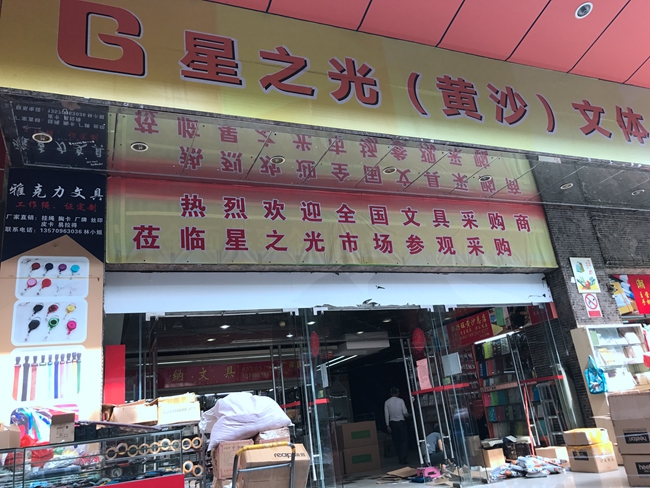 Xingzhiguang stationery wholesale market is in the vicinity of Huangsha, nestling behind Yiyuan stationery market and a stone's throw from the hurly burly Qingping medicine market.
It's a multi-clustered building devoted to an incredible assortment of stationery items and sports goods. A sprinkling of stationery shops sprawl along the main lanes, piled high with crates of knick-knacks, including pens, pencils, notebooks, cards, postcards, diaries, planners, file folders, school bags, lunch bags, etc.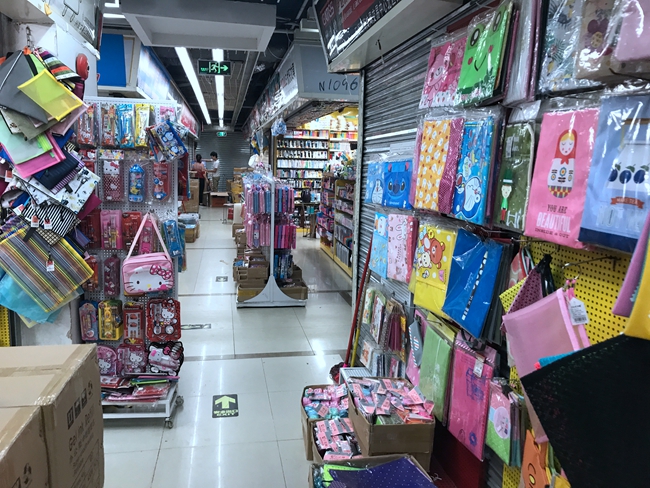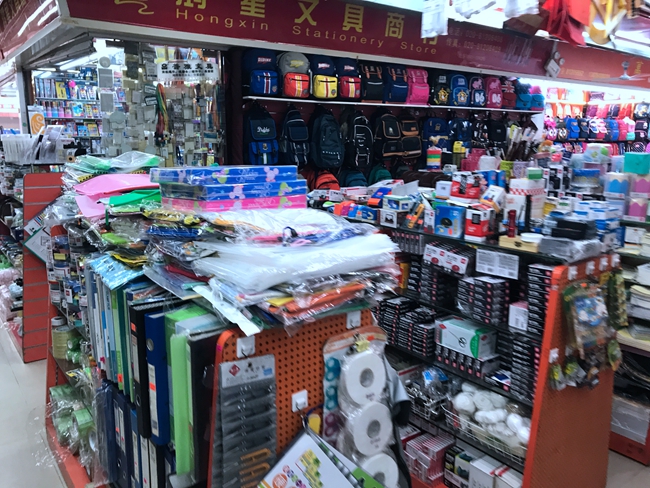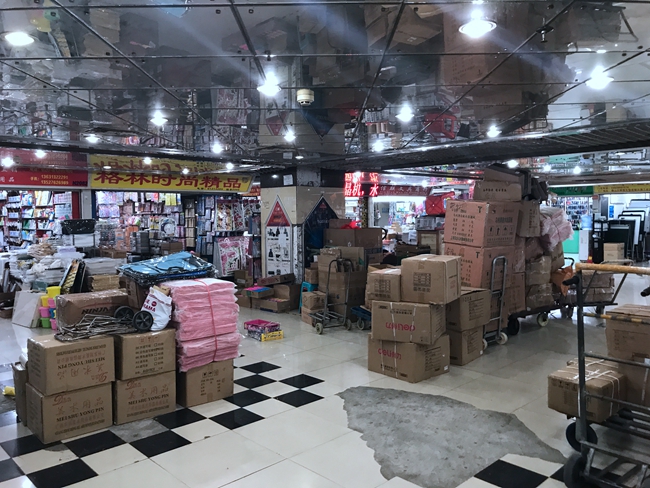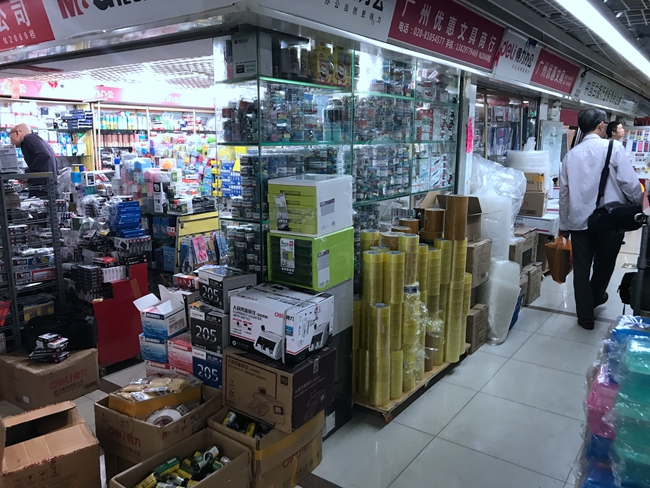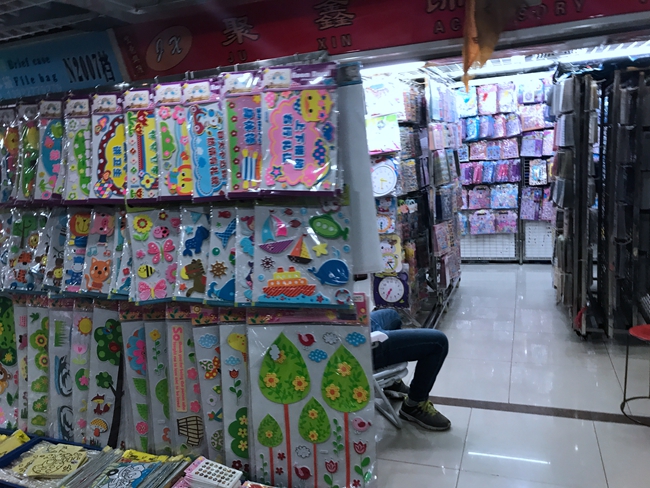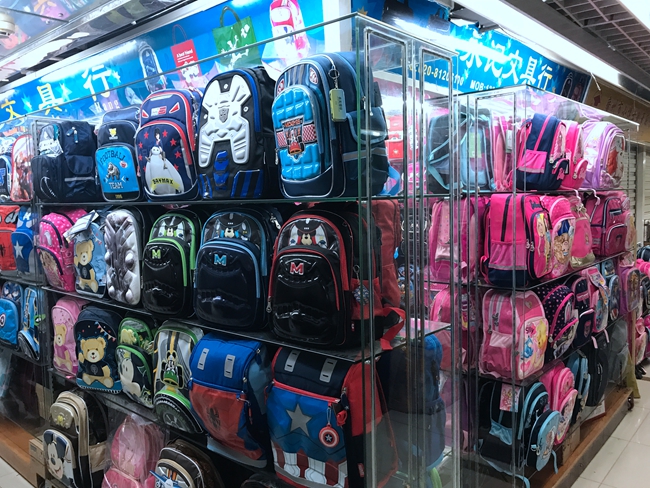 The slightly messy appearance of this China stationery wholesale market might not be a pleasant sight even you can catch sight of a toddler sleeping in a pram in the corridor, however, expect to find a vast selection of fountain pens and art products, an impressive palette of postcards and sourvenir pens, a terrific assortment of notebooks and pentel markers, a delightful range of school bags and lunch bags…whatever you are looking for, you're likely to find your desired item at any wholesale office stationery supplier in China. The best part about it is these stationery manufacturers in China do sometimes entertain stationery lovers and even sell a couple of pens at unbelievably low wholesale rates.
The terrific range of stationery and sports goods available in Xingzhiguang stationery and sporting goods wholesale market is definitely well worth the subway ride.
How to reach Xingzhiguang stationery market in Guangzhou?
It's best approached from C exit of Huangsha metro station, line 1/6. Walk past the bursting Qingping medicine market and you'll arrive in this Chinese stationery wholesale market in Guangzhou.